Team Bites: The Podcast | Episode 1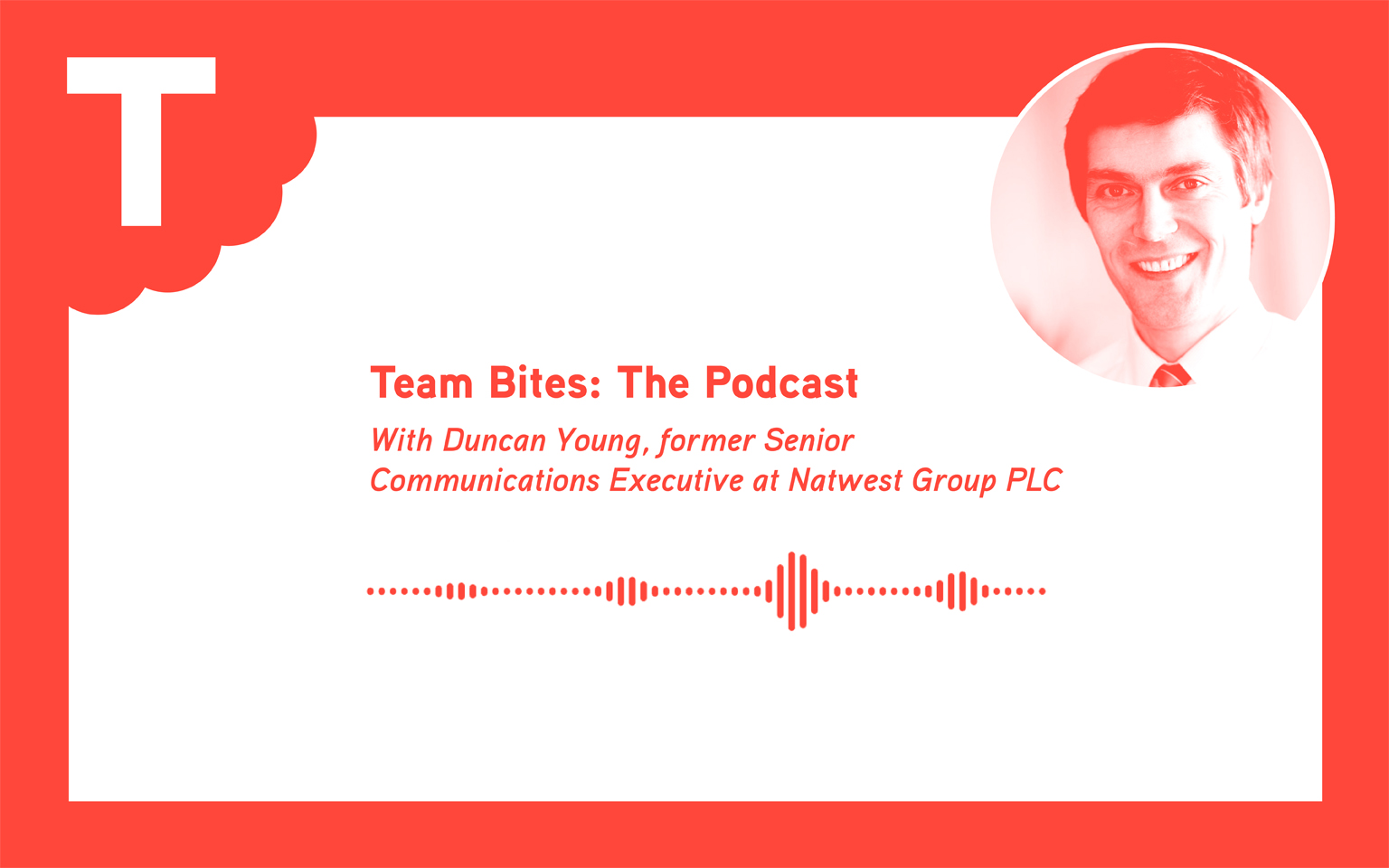 Welcome to Team Bites, our occasional podcast series that delves into the hot topics in business today. With conversation, insights and opinion offered by our experts at The Team, we explore the strategies companies should, and are, using to build trust with employees and customers alike.
In this episode we talk with Duncan Young, a former Senior Communications Executive at NatWest Group PLC. Duncan shares his experiences of helping lead one of the UK's biggest banks through the COVID crisis; how skills in journalism came to the fore and what the implications for the future of work and communications might be as we move into 2022 and beyond.