The rise of the 'graphic device'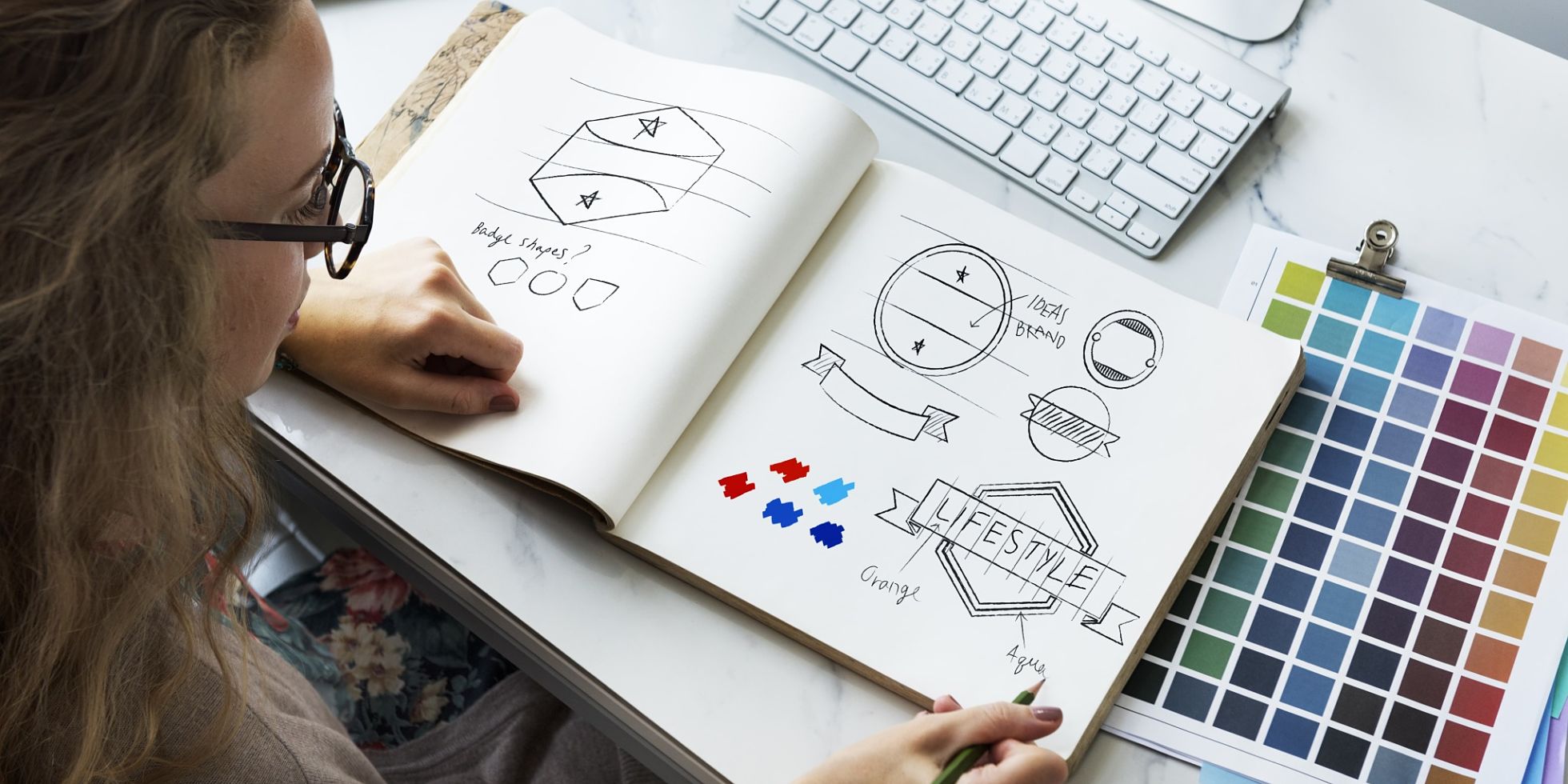 In its series 'What will 2018 look like', Design Week predicted that more brands will strengthen their existing identities this year, rather than throwing them away and starting again. I agree and think you can already see this trend in action.
As a champion of design-led thinking my eyes are always open to brands in everyday life; fonts, colours, photography, illustrations, shapes and graphic devices. And it's the latter which have caught my eye more over recent months.
Vodafone rebranded in October 2017 to champion 'future optimism' with a refreshed logo, brand strapline, 'The future is exciting. Ready?', and global campaign. The refreshed logo places much greater emphasis on Vodafone's 'speech mark'. This graphic device now appears as the central focus of all its marketing communications activity. "Our new brand positioning is intended to embody Vodafone's purpose to help our communities adapt and prosper as new trends shape the world," said Chief Commercial Operations and Strategy Officer Serpil Timuray.
Then this month HSBC launched a new global strapline 'Together We Thrive'. Ahead of Britain's departure from the EU, the supporting ad stars Richard Ayoade from the IT Crowd, who revels in the influence different countries have had on our culture, including India, Colombia, Denmark, Germany and Taiwan. In a statement, HSBC UK said the campaign highlighted its commitment to an open-looking ethos.
Not only did this stand out to me for its positivity, much like Vodafone, but the interlocking arrows from its logo are now the main graphic device used across its marketing communications. They can be filled with different environments and interact with photography of people from all walks of life.
We took a similar approach when The Team rebranded Rightmove, who have also recently launched a new campaign. Iain Kennedy, Head of Marketing at Rightmove, said: "We've used research from real people's stories to underpin our new advertising campaign and we hope it inspires people to make their own fresh start."
Inspired by the simple human truth 'home is where the heart is', we evolved Righmove's logo ­­– made up of a house and an arrow for a new era. It can now bring their brand proposition 'find your happy' to life with a simple rotation. But it can also be used in a multitude of ways. As a favicon for social media purposes. As a holding device or as a framing device on top of photography to highlight real life moments. It can be filled with any number of patterns and textures inspired by homes or the communities where people live. Or it can be rendered in 3D to create anything from keyrings to a kennel for the family pooch. In fact it's so versatile, we challenged everyone in the agency to come up with their own version of it when we presented it to our happy client for the first time.
These are all good examples of refining and reinforcing a brand's purpose with a visual identity which has a graphic device at its heart. Brand clarity at its best. So I'll keep my eyes peeled for more.
If you want to debate brand strategy meets creativity drop me a line dandufour@theteam.co.uk.