Embed Design Thinking at the heart of your digital strategy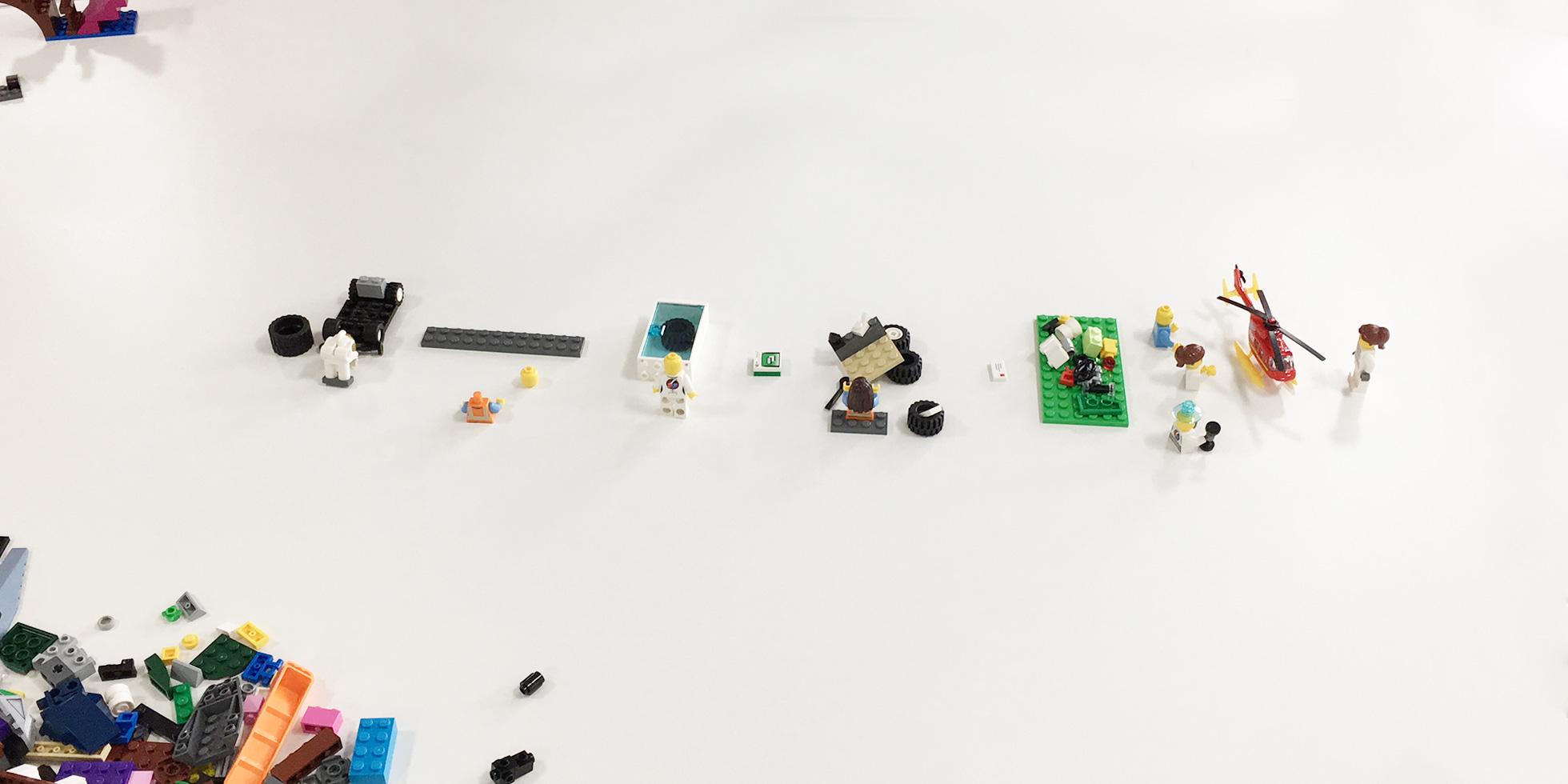 Design Thinking is a concept pioneered in the 60s, which has gained popularity over the last few years. It is a process that can be effective in helping organisations understand their customer's needs, improve their products and services and innovate to stay ahead of their competition.
So, what is Design Thinking exactly?
There are lots of definitions for the term, but the best one, in my opinion, is from IDEOU:
"Design Thinking utilises elements from the designer's toolkit like empathy and experimentation to arrive at innovative solutions. By using Design Thinking, you make decisions based on what future customers really want instead of relying only on historical data or making risky bets based on instinct instead of evidence."
 Design Thinking is about thinking about users first when creating new products and features and when it is applied well, it can transform organisations.
The most difficult part of the process for organisations is to embrace a new mind-set and embed it within their culture. It's not just about focusing on the issues. It's about bringing people together to focus on solutions and possibilities and using creativity to solve, create and innovate.
Who can get involved?
An important thing to remember is that Design Thinking is not just for designers and creatives! The term can be misleading as it is often associated with the look and feel of a product.
In reality, Design Thinking is all about co-creation and getting the right people from different parts of a business, including operations, IT, design, marketing etc., together with their customers. This is the only way to get a clear understanding of a business, agreement on future goals and aligning these with customer needs – current and future.
The most important part of the process is to listen, understand and empathise with different audiences and use creativity to bring ideas to life, which will improve the lives of customers.
Is Design Thinking costly?
No, it doesn't have to be! In fact, when done right, it can be a great cost saver.
Here at The Team we use different methodologies to tackle different problems, but one that has proven to be very effective is applying this way of working in our design sprints which we call Team Labs.
In our Labs we apply the Design Thinking process in just five days. It's a fast, cost-effective and intelligent way to explore the viability of new products, features and services without having to commit to large development budgets.
We do it by bringing the right people together in a room for a week and going through different exercises each day to identify problems and come up with solutions.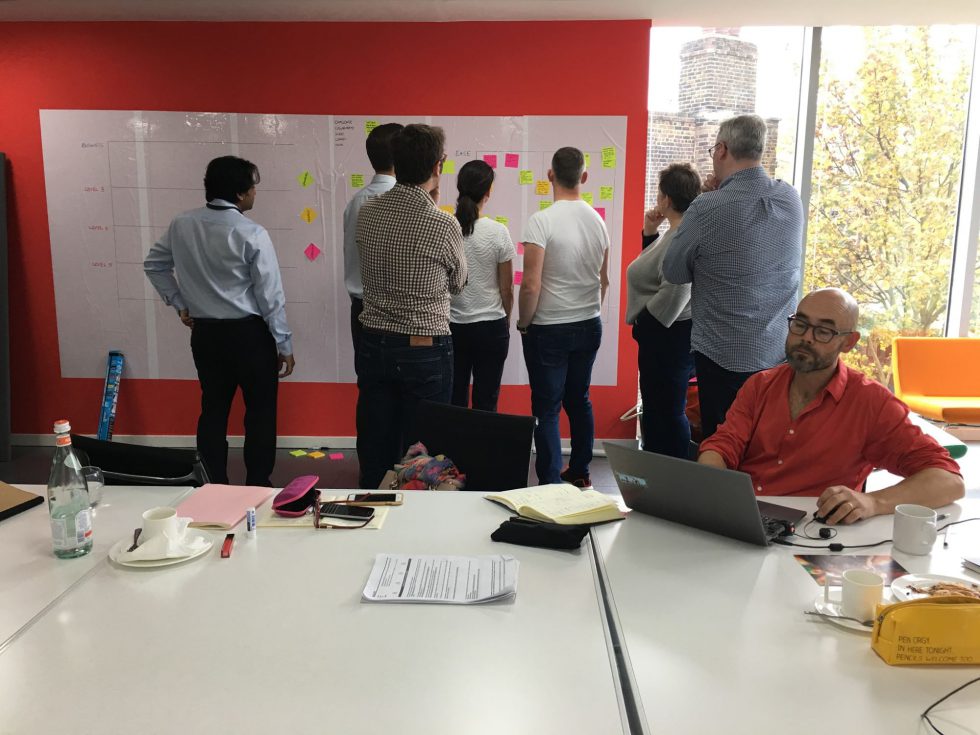 The different stages we go through are:
Understand: We listen to the challenges and empathise with the business and users. We define the needs of the different groups.
Diverge: We come up with lots of ideas! These can come from anyone in the room – you don't have to be a designer or a creative to come up with good ideas!
Decide: Together, we explore the different solutions and decide which ones to take forward.
Prototype: We map out user journeys and create simple prototypes. These don't have to be time-consuming. The aim is to create a product that we can give to people and test and get feedback.
Test: We place the prototype in the hands of users, whether it's a new product or a set of new features and functionalities to an existing product. We get their feedback and learn from it.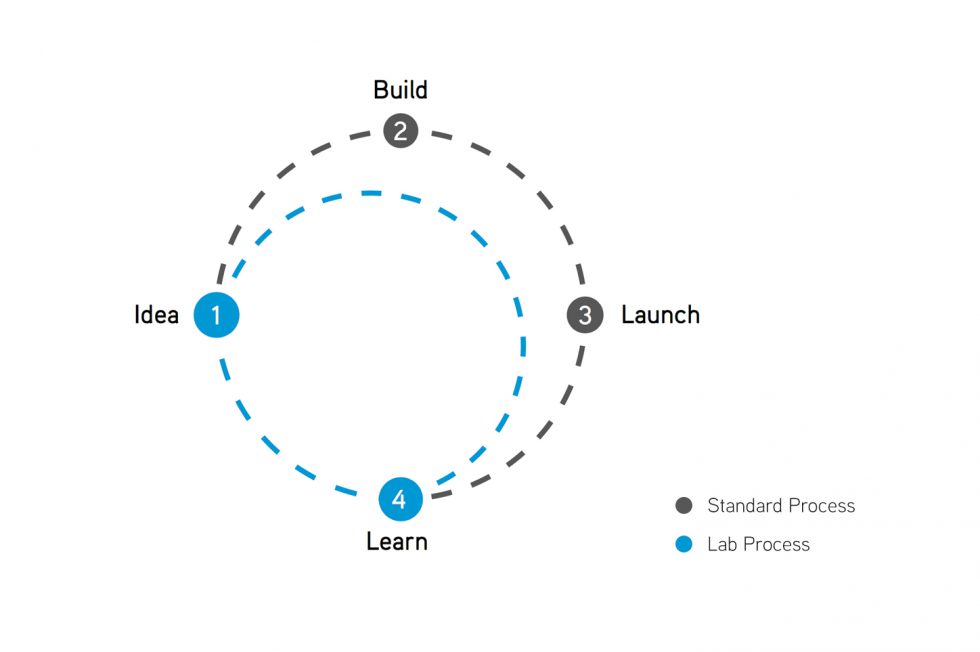 This is an iterative process and can be repeated to improve the product and refine it before spending time and money on building and launching it to then realise that it doesn't actually work.
We have used this process with many of our clients and it is always surprising how much can be achieved when you get the right people together. We also run workshops and help our clients to understand, embed and practice this way of working internally.
Do you want to incorporate Design Thinking into your digital strategy? Click here to learn more about our Team Lab process or get in touch to find out how we can help you harness the power of Design Thinking and innovation in one of our Team Labs.