Reward and Recognition
People-centric initiatives that drive positive change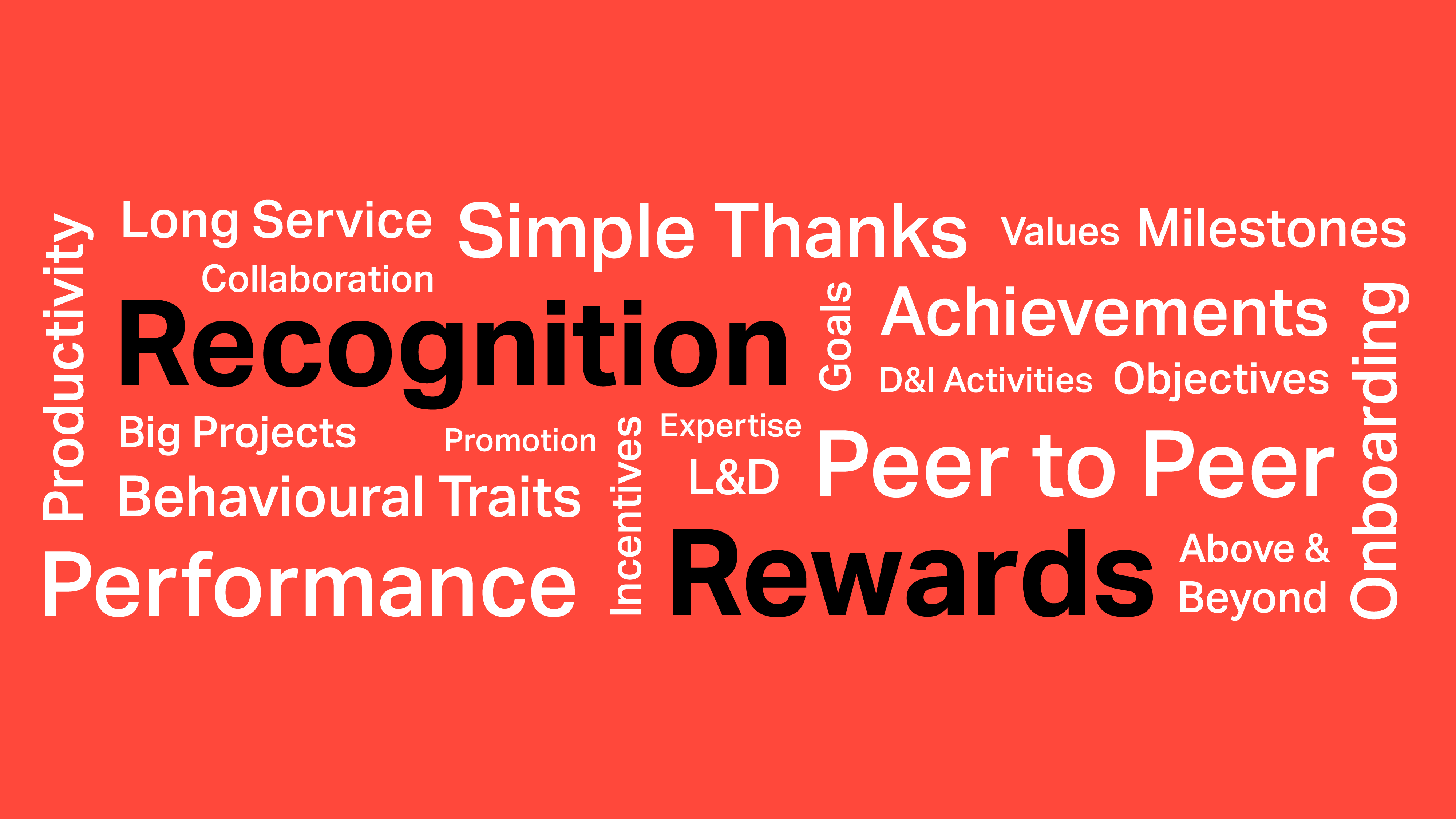 This is exactly why we needed you, thank you so much. You really took the time to understand us. This is clear in the work and insights across our moments that matter and in the invaluable strategic recommendations.
Evelyn Tachau-Brown, Group Communications & Change Director at SBM
Develop an authentic, people-first culture
With forty-years experience and in-house applied behavioural scientists, our powerful insights inform and shape inspiring reward and recognition strategies for brands like yours.
People perform best when they're purpose-driven, motivated and feel valued.
Research shows that businesses that prioritise recognising and rewarding their employees have a happier work culture, which in turn leads to increased productivity and retention … Win-win!

Our strategic experts and creative team have a deep understanding of the best ways to improve the various stages of the employee lifecycle.
Whether it's onboarding, celebrating achievements or incentivising performance, we can help you boost employee experience through reward and recognition.  
Here's how we've helped a client with reward and recognition
Nationwide: Think6
We helped Nationwide empower their people leaders to make reward and recognition decisions.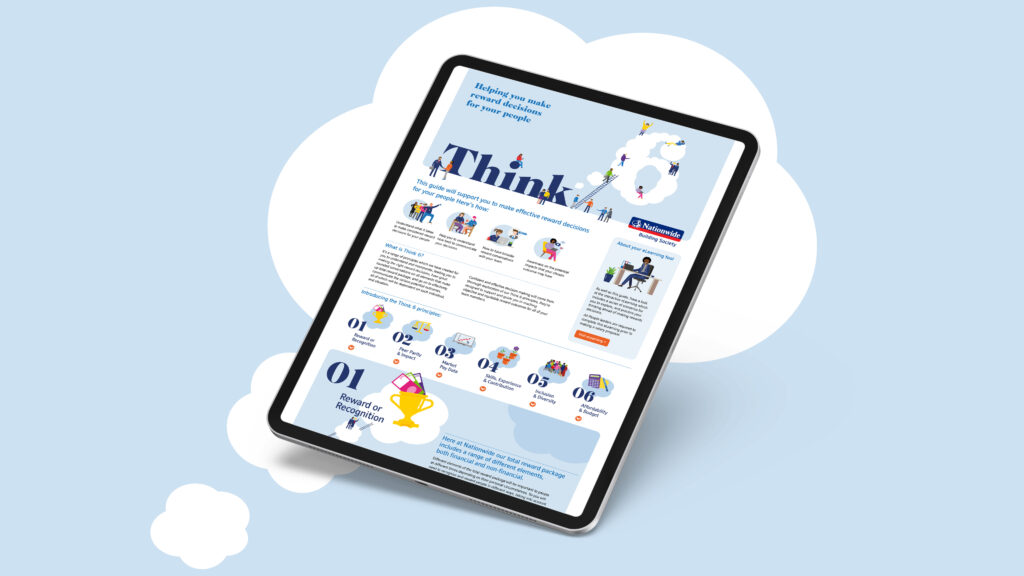 Understanding your people
Our Behavioural Science capability helps us to understand your people, both emotionally and psychologically.
These behavioural insights and understanding mean we're able to help you identify behaviours you want to encourage in your employees, understand what motivates them, and pinpoint the challenges you're looking to solve.
We'll create inspirational reward and recognition initiatives that encourage better retention, wellbeing, belonging and motivation.
Our reward, recognition and incentive solutions work across peer to peer, collaborative teams, and leadership to unlock the potential of your people and improve employee experience.
How we'll do it
There are many moments within employee life cycles where reward and recognition can be implemented.
We'll work with you to identify each of these moments and create a strategy to lift employee experience where it's needed.
This might be using reward and recognition as part of onboarding delights, for peer-to-peer gratitude, to encourage productivity and performance, or to celebrate long service.
We'll develop a strategy informed by behavioural science principles, ensuring it fits with your people, your structure, and your business.
We also have the expertise to deliver across employee engagement communications – crafting employer brands, employee value propositions, values and behaviours, and change communications.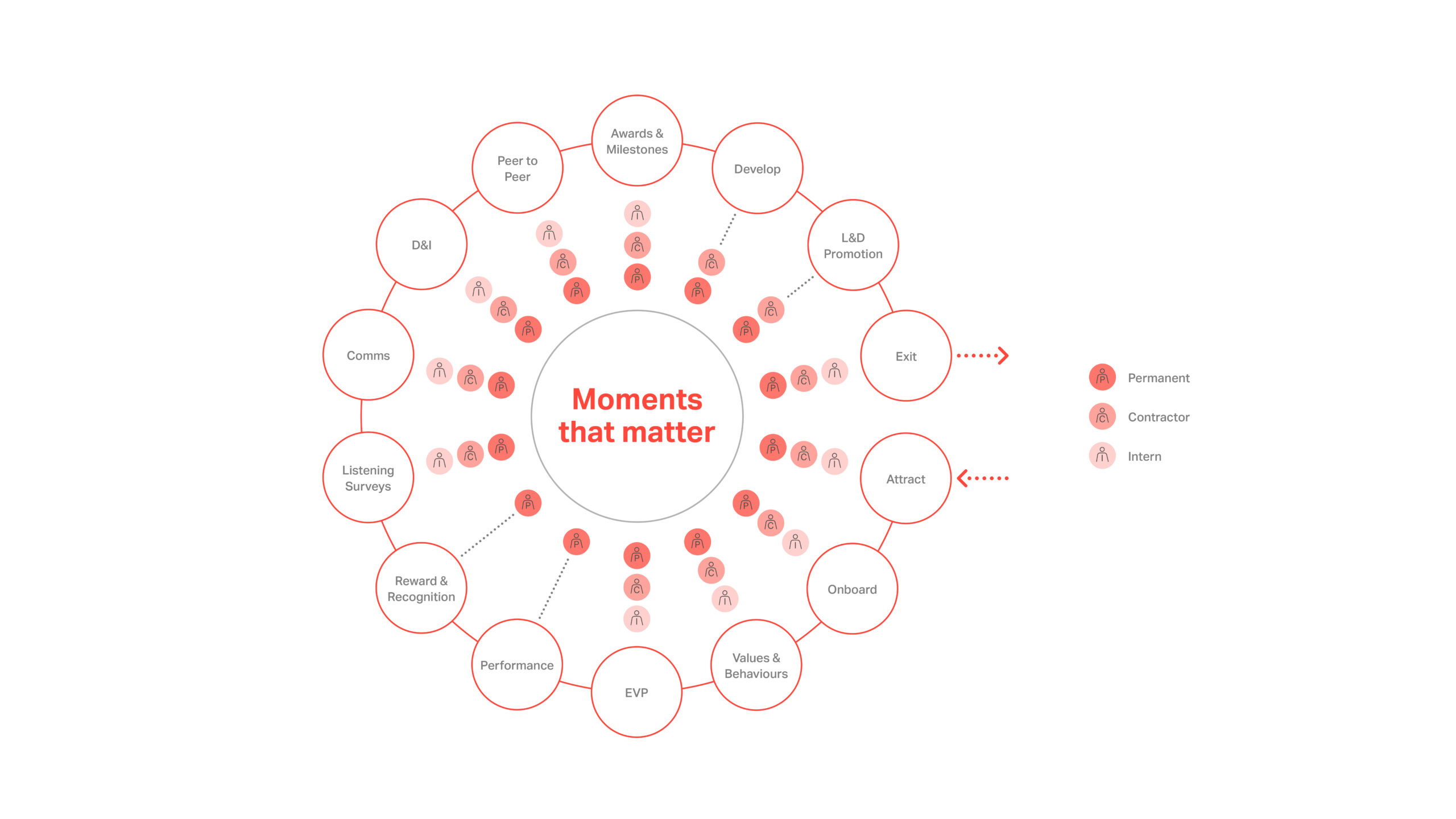 Need to bring reward and recognition initiatives to life?
We've got the expertise to create you a solution in a look, feel and framework that's bespoke to your brand, and the behaviours you want to celebrate.
You might need…
 A bespoke platform to deliver reward and recognition programmes with measurable metrics
The chance for peers to appreciate and nominate each other for great work and collaboration
A place for driving performance through incentives
To train employees on what's available to them
To offer employees guidance on how to make the best reward and recognition decisions, and advise on outcomes equitably
Interactive gamification that takes employees on a journey of understanding your values, a product, service, or way of working
Whatever you need, we'll get to know you and the people within your brand to create engaging solutions that solve every challenge.
People have a strong desire to know that what they do matters. Put simply, behavioural science explores cognitive processes to […]