Entertaining content is key for successful brands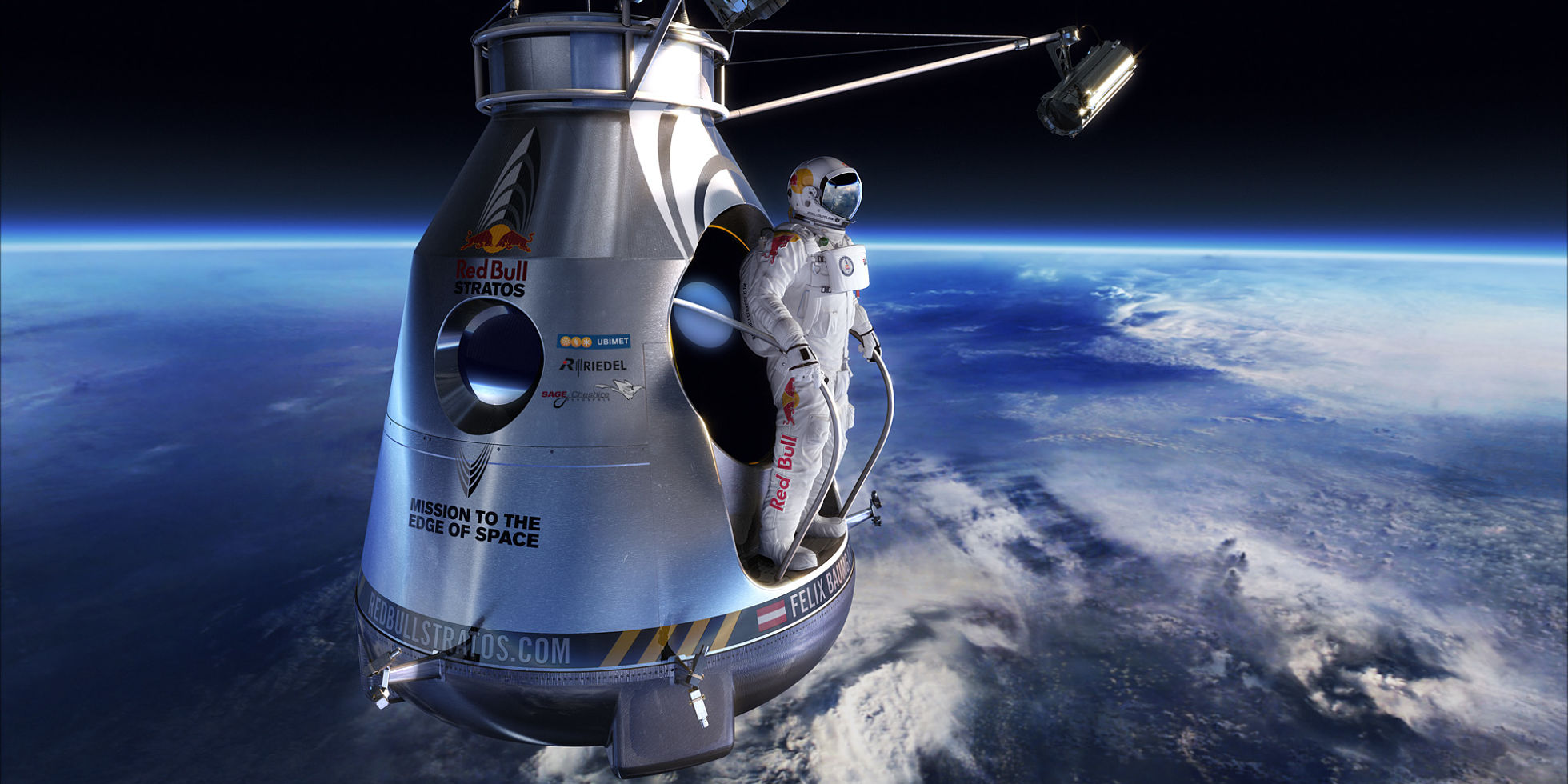 Earned media is the toughest and most sought after – it's free and is authentic engagement with the audience. Below, we'll explore a few brands that have successfully cracked this content conundrum by creating entertaining content, ultimately pull advertising that establishes loyal customers and naturally draws them in. The best brands are now blurring the line between entertainment and advertising, few even becoming the 'new broadcasters'.
Red Bull's in-house video production unit, Red Bull Media House was launched in 2007 with a simple mission: to "fascinate". As part of its portfolio it produces print, online, TV, and music. You might have seen Red Bull's 2012 headliner Felix Baumgautner's record-breaking free-fall from the edge of space, or The Athlete Machine: Red Bull Kluge, or even the world's highest base jump from Mount Everest. Red Bull's been at this for years, quietly pivoting from a beverage company to an entertainment company, which also happens to produce a drink. Through content creation, production, sponsorship, distribution and marketing, Red Bull has built a brand that is "one of the world's leading producers of premium audio-visual media in the fields of sports, culture and lifestyle". Werner Brell, former president of Red Bull Media House North America, puts the strategy simply: "Know your brand and stand by its ethos, be relevant and authentic, surprise and innovate, be consistent, and tell a real story." Looking to entertainment companies as an example, brands should create content that's either less branded, which allows the product and purpose to shine, or create branded content that enthuses and engrosses. Entertainment companies don't generate content about themselves, they create content that covers topics their core audience is genuinely interested in consuming.
BuzzFeed is a media company pronounces itself as "The Media Company for the Social Age" — its mission is to provide "the most shareable breaking news, original reporting, entertainment, and video". Entertainment is baked into its core and understands the basic principles of viral internet sensations; CEO and co-founder Jonah Peretti founded it off the basis of "an algorithm to cull stories from around the web that were showing stirrings of virality". BuzzFeed Motion pictures works with brands to craft 'instant hits' such as cat food brand Friskie's "Dear Kitten" and GE's "Are You a Visual Thinker?" and in the past five years the platform has amassed more than 12 billion views.  It even makes use of native advertising – ads that match BuzzFeed's editorial content so as to provide a seamlessly entertaining experience. In fact, the media company has replaced all banner ads with promoted stories. The company has shifted its focus slightly by doubling its investment in editorial content and incorporating serious news into the mix. BuzzFeed's basic strategy of using entertainment to attract viewers to news and advertisements that they enjoy consuming is paying off.
General Electric has been generating branded content under its umbrella of GE Theatre. Podcasts and videos cover narrative fiction stories to engage people and interest them in innovation and technology. It's web series, "Into the Wild", uncovers what GE does, what it produces, and where its products are put to work. With these series, GE is capitalising on its Instagram and its GE Adventure blog- celebrating the act of 'nerding out', something its core audience likes to do. Their goal with the branded content was to delight and excite. While it has an educational bent, it's created with the purpose of entertaining viewers. They knew from their social channels, "we already had a fairly rabid #geekfeed fan base, who are always quick to engage with and devour content around our innovation" says chief creative officer Andy Goldberg. Case in point, GE excels at creating content it knows will both excite and educate their followers.
Vlogger Casey Neistat is one such example of how quality content can go from generating a buzz to building an empire- 1.5 billion people have viewed his work. Neistat's first viral video in 2001 was seen by more than 6 million people, predating YouTube or social media, making his rise even more impressive.  Neistat launched his vlog in 2015 and his subscriber base grew to over 7 million subscribers, he then sold his start-up, Beme, to CNN for a reported $25 million. He used single-handedly used content to attract and entertain 7 million subscribers on YouTube. Neistat is commonly commissioned by big brands to create content (in the form of videos) with his creative discretion that prioritises spectacle and amusement over push advertising.