How brands benefit from working with a branding agency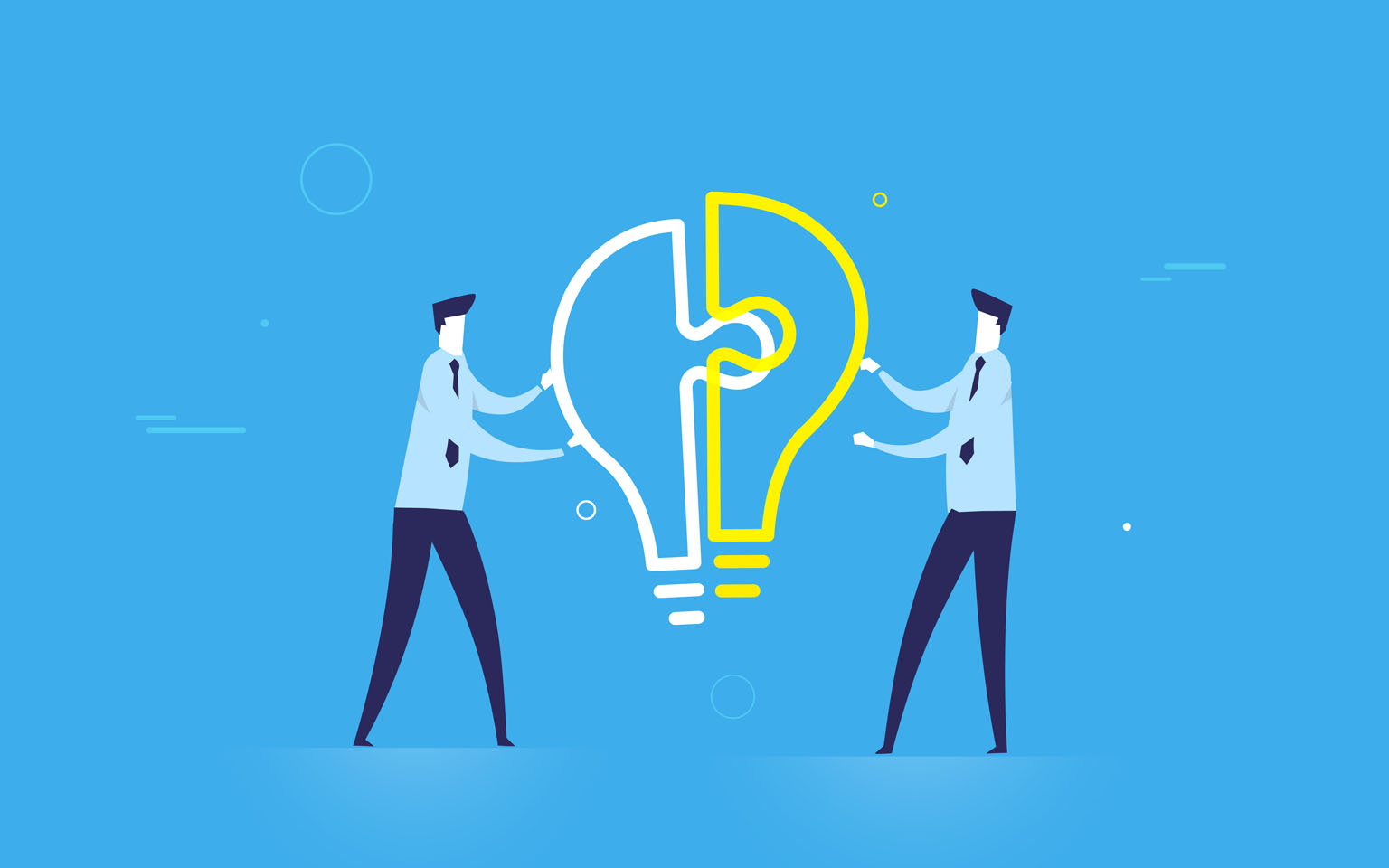 Your brand message is a powerful thing.
How your audience perceives your brand in the wild has real power – and we're not just talking 'positive' versus 'negative' perception.
Your brand needs to represent how your business runs – your identity, culture, ambitions. This is where a good branding agency comes in.
Whether you need help making your brand sing, or you want to connect with your audience more authentically, working with an agency might be a good option for you.
But how does it work, and how can your brand reap the rewards of a partnership with an agency?
Let's take a closer look at what exactly branding agencies do, the services they provide, and whether a branding agency is right for your business.
What does a branding agency do?
For starters, let's establish a working definition.
Branding agencies offer highly specialised services to businesses, from overarching marketing strategies to UX and design services. Successful branding captures the core essence of your company by defining it at a fundamental level – an indispensable task that can't be completed by a marketing department or agency alone.
Brands that benefit the most from these services are those looking to:
Reignite their brand's identity
Develop their existing branding further
Reposition their brand
Launch a new product, service or offering
An effective branding agency will position itself as an extension of your team, immersing itself in your culture and goals to apply its talent at elevating this in the public sphere. The brand experts you work with will get to grips with how you communicate with your audiences and employees, what your targets are and how you operate, distilling this into a bespoke strategy that boosts your brand's key messaging across the board.
Branding Agency Benefits: The Lowdown
If your company is currently considering partnering with a branding agency, below are the key areas in which they can help you set your business apart.
A fresh perspective and a strategic approach
At first, it might be tempting to avoid bringing on an external agency to help define your brand. After all, surely your own people should understand your brand best?
While this is true in one sense, it can in fact be a hindrance when it comes to redefining your brand's identity and promise. The strategic approach required for a rebrand demands an unbiased and fresh perspective of your consumers' habits and behaviour, as well as of your own brand essence.
Gain access to a breadth of experience under one roof
Your branding agency's team should have cross-industry experience, having surmounted challenges in a variety of sectors – a boon when it comes to thinking laterally about your own brand.
Your brand isn't an isolated entity within its own industry. An agency with cross-industry experience is therefore vital for positioning your brand within a
relevant marketing space. The wealth of experience that comes with working alongside a diverse spread of clients is indispensable in positioning your own brand.
An agency places no strain on your team's own resources
There's no getting around it: building a strong and impactful brand takes time. There's a reason agencies exist for the sole purpose of helping businesses with their brand: it's a full-time job in itself that requires significant resources to get right.
It may seem appealing to give your own marketers and creatives the job of rebranding, but the rich behavioural insights and industry data that a branding agency can source will be even more effective.
A creative branding agency that has the capacity, expertise and dedication you need will allow you to reap the true benefits that come with redefining your brand, while leaving your own team to do what they do best.
A well-defined brand can take your marketing to the next level
If your company's current marketing is not getting the traction you need, a branding agency can kickstart a fresh, new-look and new-feel approach.
Your branding will define your business's identity, promise, audience and distribution tactics, giving your team a new focus that more closely aligns with your brand. Because marketing is all about communication, it's essentially the voice of your brand; branding delivers the value while marketing classifies and communicates this value.
Proven and unique expertise
A branding agency is made up of specialists in a variety of fields – and when you partner with them, their experience becomes your own. This isn't the sort of experience that can be replicated by a marketing or design agency alone; this is driven by exhaustive research and data insights that contribute to a brand activation strategy unique to your business.
Brand strategists, consultants, project managers, designers, behavioural scientists, marketing specialists, content creators… These roles and more are at your disposal with an in-house branding agency.
With modern consumer behaviour in mind, behavioural science is more relevant now than ever before. Because of this, working with an agency led by insight and behavioural science is a huge advantage because it offers a deeper understanding of your audience, in turn allowing the delivery of impactful campaigns that affect change around your brand.
Boost your business success
This is what it's all about, isn't it? Your brand is the driving force behind the success of your business. It has the power to shape perception and sentiment towards you – from your consumers, stakeholders, employees, the media and beyond. This makes it a vital tool for generating engagement and increasing your bottom line.
A fine-tuned brand image gets people talking and drives the desirability of your products and services – in turn inspiring loyalty. The way we perceive things is our reality – so it's no exaggeration to say that the perception of your brand is vital.
Is a branding agency right for you?
For more information on how your business can benefit from the strategic approach of a dedicated agency, don't hesitate to get in touch with our experts at The Team. We're a collective of talented brand specialists, from behavioural scientists to graphic and digital designers.
You can also find out more about what we do to get a firmer understanding of our core offers and services.