How to activate Brand Purpose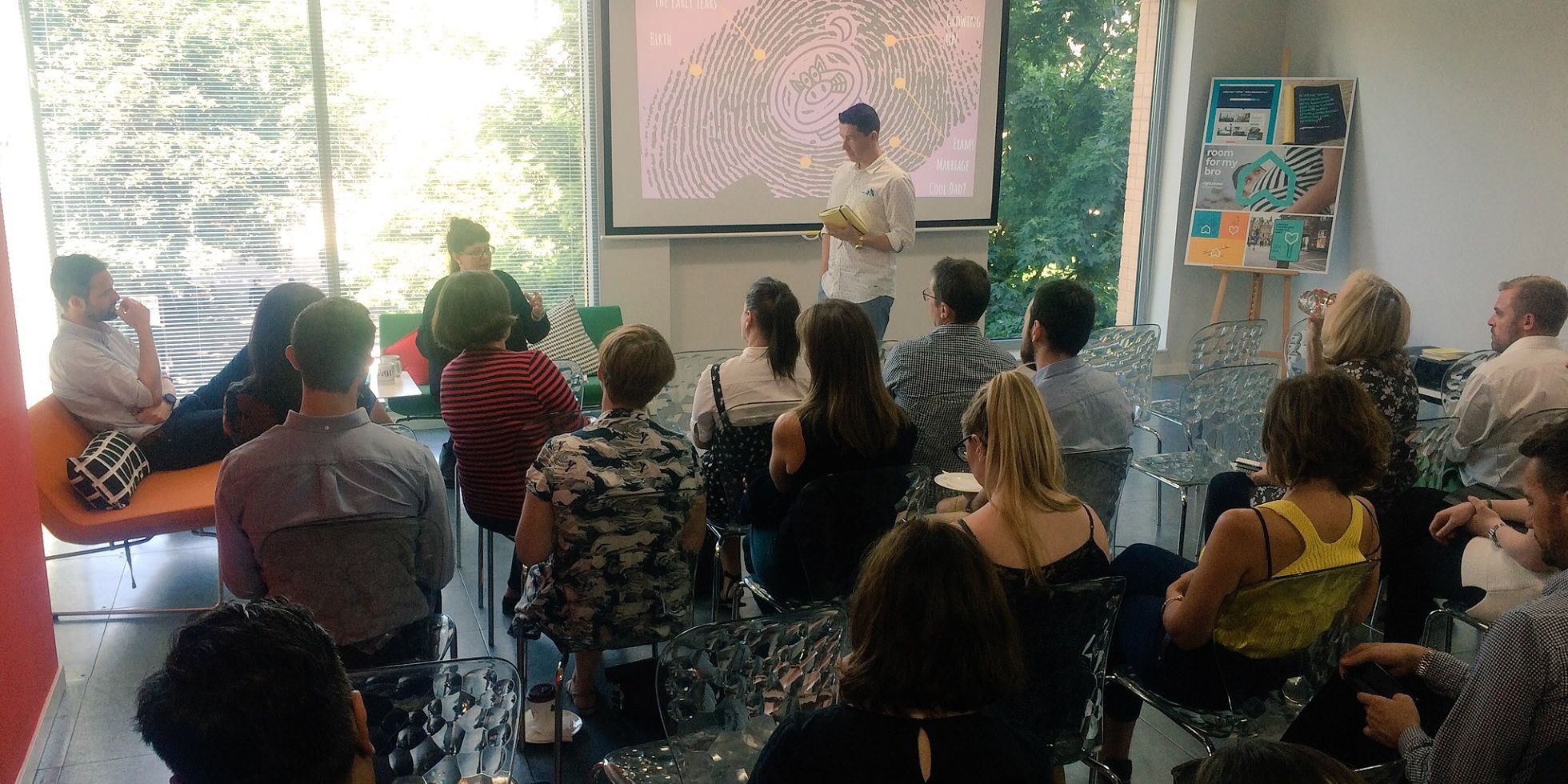 Brands with Purpose have become a phenomenon in the 21st century, following the good pathways set by the likes of Unilever, Boots and Ella's Kitchen however, only a few actually get it right. In recent news, brands such as Pepsi and Volkswagen have been accused of 'purpose-washing' or using Purpose as a nice-to-have marketing tool rather than using it as a part of the core strategy to help dictate their messages and behaviours.
This morning, we hosted a breakfast and briefing on the topic of how to articulate and activate Brand Purpose within an organisation. Two very different companies shared the ways in which they both go about using their Purpose to guide their operations, products, and internal and external communications. It was made clear Brand Purpose is a guiding light for all business activities.
Eugenie Biddle, Head of Brand for National Savings & Investments (NS&I), first spoke about how the heritage brand looked to its purposeful origins to help re-define the Purpose for the 21st century. While they rediscovered their Purpose of providing a one hundred percent secure investment for the common man's earnings, they adapted it to be relevant once again: "To be our customers valued companion".
With this, NS&I has used its Brand Purpose as a signpost to which it turns for shaping the employer brand, customer experience, products, and recruitment. It has informed conversations within the company from which they have greater clarity in speaking to customers and employees alike, ultimately boosting the bottom line. Data capture and continuous improvement are also key to ensuring success; through measuring CSAT (customer satisfaction) data, NS&I has concrete data pointing to a rise in satisfaction, with a direct and positive impact to their operational costs.
Activation, on the other hand, can be a bit more difficult for brands with longevity as legacy processes (and people) are harder to get on board or work around but Biddle elaborated, having the CEO's support is reason why NS&I has been successful in embedding it within its core. James Sturrock, the Managing Director of Moonpig, which is a personalised greeting card and gift e-commerce company, spoke next about the power Brand Purpose has had on a startup that has since scaled to commanding a 70% attribution rate across the UK. Moonpig was founded with the Purpose of delighting its customers through moments of gift-giving and set out to be a brand that enabled these special and emotive moments. Sturrock emphasised Moonpig's Purpose is a way of business, rather than a nice-to-have.
Moonpig is the antithesis to NS&I, and being a privately held startup it was able to develop around its founder. Initially growing organically, the company used its values to aid the decision-making process. After its merger with the Photobox Group, Moonpig had the challenge of marrying both brands and behavioural values. It was conscious of retaining its internal culture and ensuring its Purpose is always relevant, ultimately there to improve customers' experiences. Sturrock, inspired by the moments Moonpig is able to deliver to customers, shared that Moonpig's Purpose has influenced every aspect of the company, helping to evolve its product portfolio, attract talent and maintain an unwavering focus on customers.
Thanks to everyone who attended the event.