How we developed and shot 'Jack Corner' for Gas Safe Register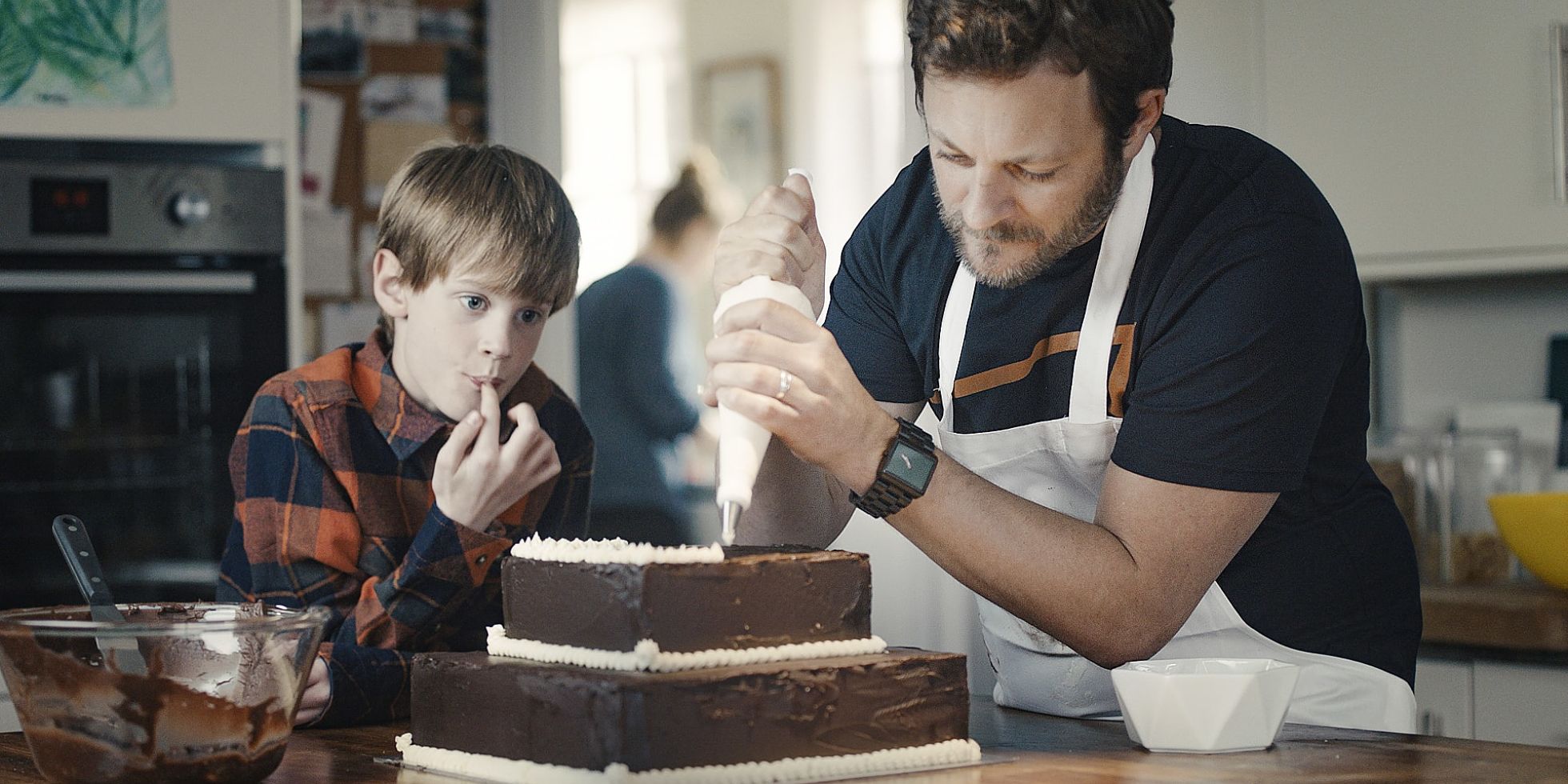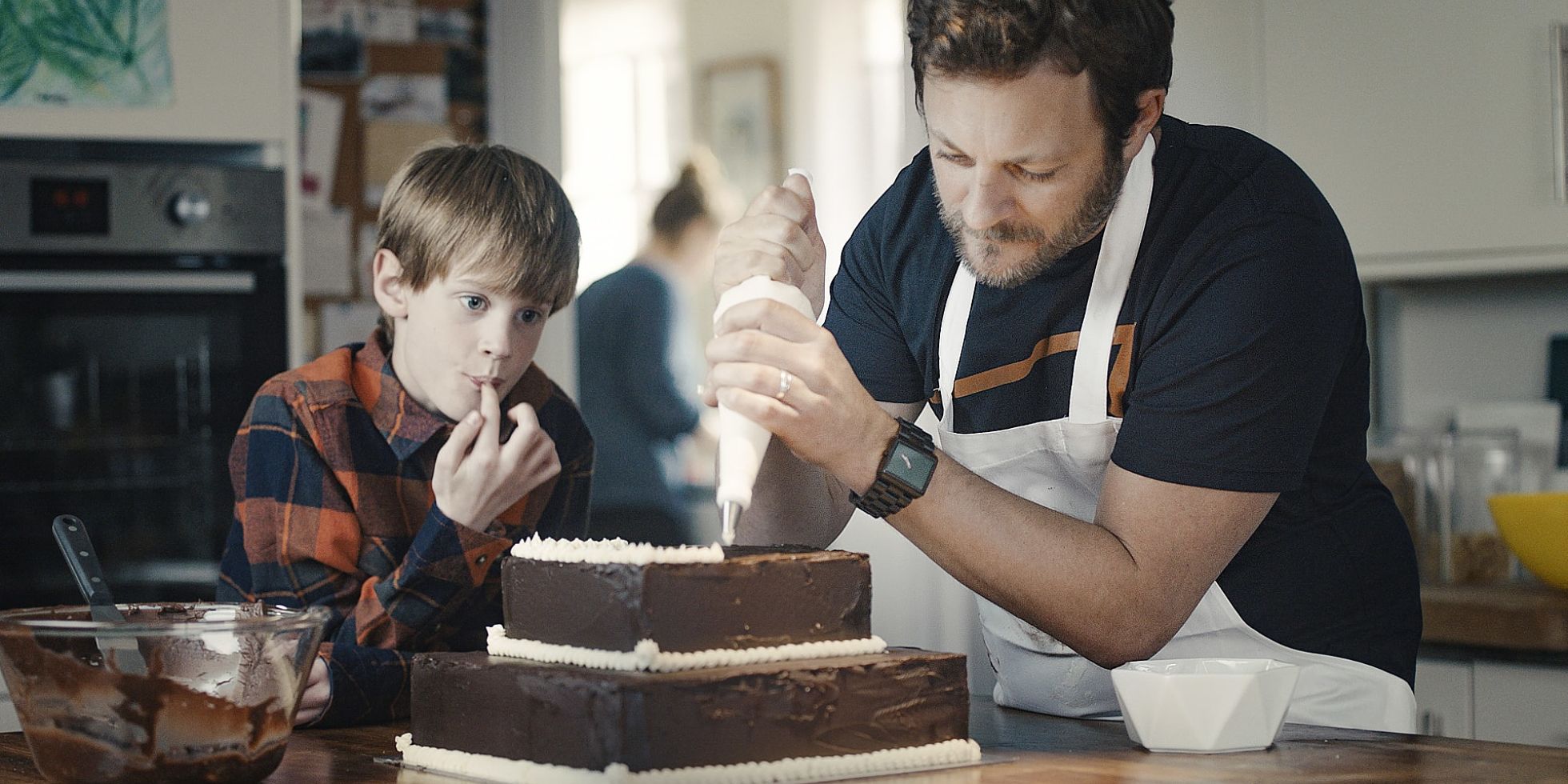 We have brought to life our 'Don't Cut Corners with Gas' campaign for Gas Safe Register – including TV for the first time. The 30-second TV advert tells the story of Jack, who's obsessed with corners, but never cuts them – especially when it comes to gas safety. Pete Ashworth, Art Director and Copywriter, discusses how we developed and shot 'Jack Corner' for the Gas Safe Register.
Everyone should know about the Gas Safe Register. But gas is boring. The product (a smart directory of legally qualified engineers) exists to keep us safe. It's slick, fast and very, very useful. But only when you need an engineer. The rest of the time it's mundane. It's our job at The Team to make it a household name.
Cutting Corners with Gas can Cost Lives
To sell something familiar, make it surprising. We needed a concept bold enough to be remembered whenever our audience happen to need an engineer – one week, one month or one year from now. At the centre of that concept had to be the brand's message: Cutting Corners with Gas can Cost Lives.
So, we got to work. One idea we had was this person who was really, really good at all things corner-related… whatever that meant. Maybe corners were a hobby? They were a dab hand at all these techniques because they never cut corners. We called him Jack Corner because it sounded good, and started to make lists of different 'corner things' he might be into.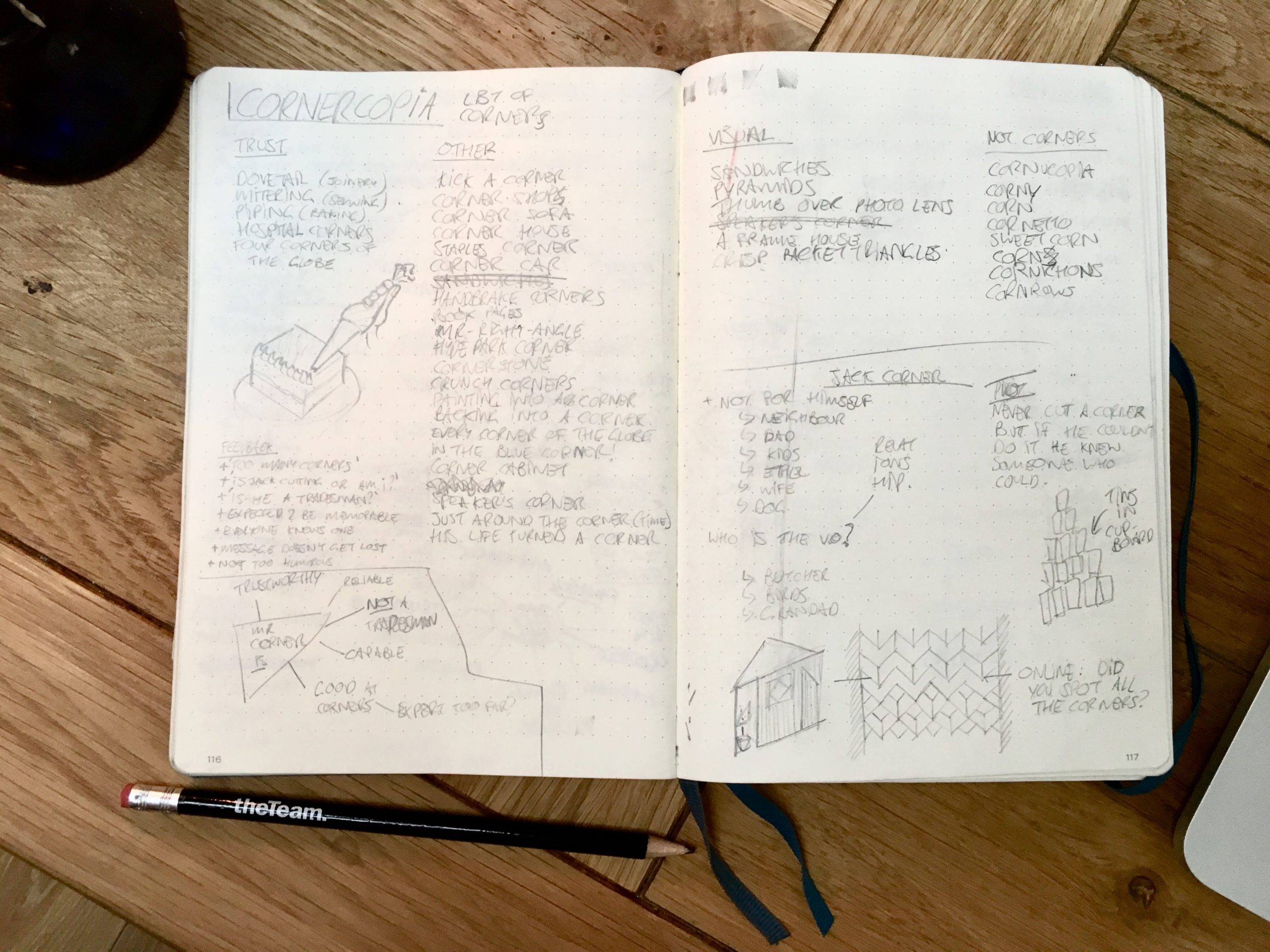 At the time, the list was just an exercise to see how many corner scenarios we could come up with. We weren't sure it would lead anywhere, but before we knew it, we had a draft script that sounded pretty good.
Jack Corner was one of four ideas we put through consumer research and it came out as the clear favourite. Everyone remembered it. The playful writing struck a chord and this quietly eccentric guy seemed to resonate with our audience. We all have our 'things'.
Who is Jack Corner?
The question we had to answer became: who is Jack? We developed his character for the brand. Jack Corner is a family man and a hobbyist – usually in that order. He's a perfectionist; quietly eccentric. Sometimes his hobby gets a little all-consuming, but Jack always does the right thing by his family. He doesn't cut corners, and especially not with gas. With a central character and script in place, we asked directors for treatments.
Oscar Cariss's previous ads for Sky Vegas feature a strong, unique character and his Kellogg's work showcases natural, honest performances. Where other directors went 'all Wes Anderson', Oscar placed our odd character in an everyday environment, focusing on the father-son relationship and bringing a beautiful reality to the Gas Safe Register. He showed flair, suggesting we avoid music and use sound design and silence to celebrate the voice-over.
With budget for just one shoot-day, we were grateful for the simplicity Oscar brought. We spent just 15 minutes on each shot before moving on to the next set-up, which was ready and waiting thanks to Annex's production team (who also worked on Killing Eve).
The edit was made over cups and cups (and cups) of tea at Annex; sound ­– a tub of Mars Celebrations shared with Kemaal Deen-Ellis and Christy Coysh at Angell; and post-production polished up with delicious sandwiches at Absolute.
The finished ad successfully balances sincerity with playfulness. The brand's message is clearly and memorably communicated. For us, Jack Corner is a testament to the combination of creativity, smarts, trust and teamwork.
What's next for Jack Corner?
Evolving the campaign, I would love to ask: what if Jack Corner doesn't have to be the same person every time? His hobbies make him an ambassador for doing things right, and his corner obsession is so unique that we could drastically change the setting and character and still own the idea. What if Jack was female? I'd like to explore what Tim Burton's Jack Corner might look like. Or Roald Dahl's. Or Charlie Brooker's. Instead, sticking with the same Jack, it's easy to imagine the next TVC, or a short online mockumentary in which Jack's shed wins Channel 4's 'Shed of the Year'… and much more. Let's see what's around the corner.
Get in touch today for a chat about how effective video production can really communicate your brand's ideas to the wider world.