Julian x Bill talk Comic Relief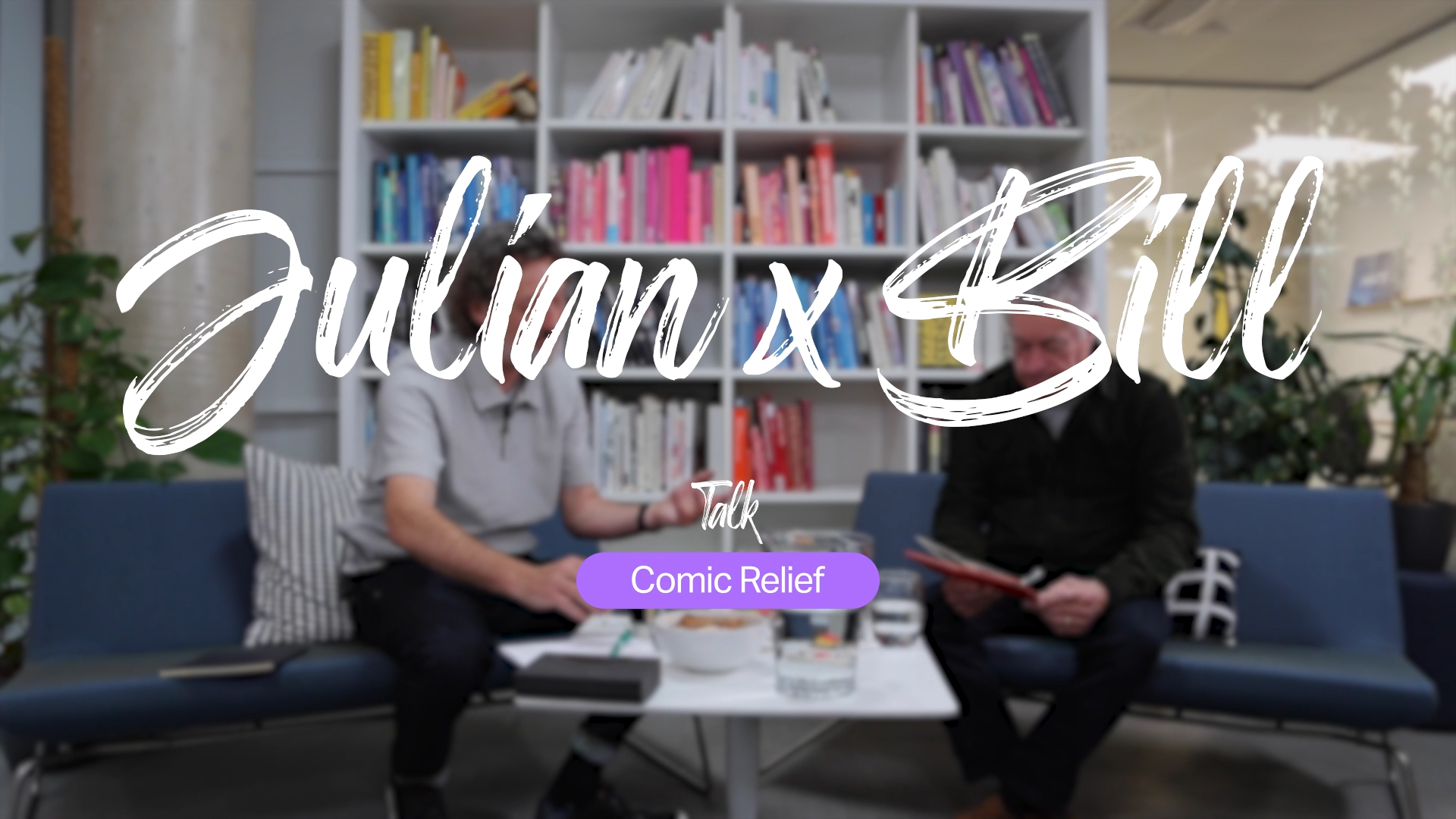 What struck me about The Team was the passion you had for the detail of the subject matter – that's fairly unusual in agencies.
The Challenge
In the mid 1990s, Comic Relief and Red Nose Day were getting a bit muddled, so they asked The Team to help resolve the branding conflict between the charity, the event and their future plans.
In the third of this series of films celebrating our 40-year history, our Ex CEO Julian Grice caught up with Comic Relief's Former Head of Creative Services, Bill Gosbee, to better understand how we brought clarity to the brand identity.
As Bill mentions in the video, our initial approach was to ask some searching questions. We needed to get to the bones of the brief for a clear understanding of what the ambitions of the charity were and what its needs and strategies looked like.
Our Solution
We proposed a four stage process:
1. To make sense of the multiple logo chaos and clearly define the Comic Relief logo.
2. To develop a complimentary logo for Red Nose Day 99′.
3. To evolve a future-proofed, overarching Comic Relief brand.
4. To develop a sub branding strategy for new ideas (which by 2002 included Sport Relief)
Check out the video to discover more of the challenges, inspiration and memories of this incredible project.
Throughout the course of this project, we developed deeper insights into the brand, its people and its ambitions. This connection helped us to deliver something truly memorable for both our team and Comic Relief. Bill Gosbee captured this sentiment perfectly,
I think a real connection – rather than simply a 'client relationship' – matters. If you can trascend that, you end up with much better work.
The Results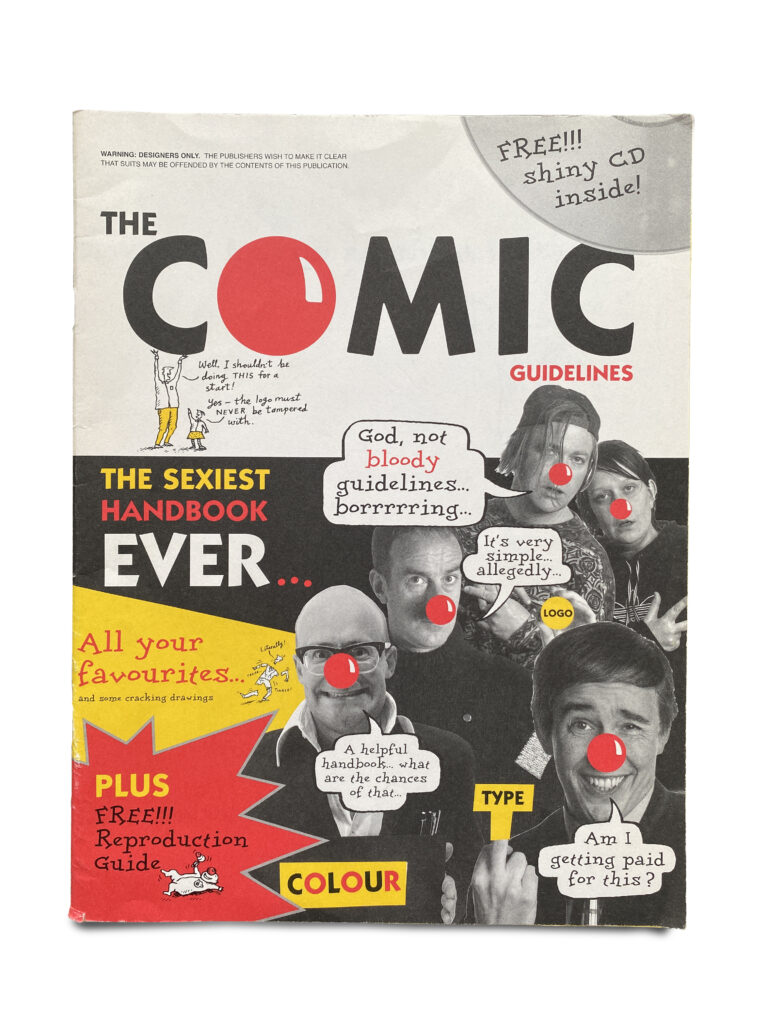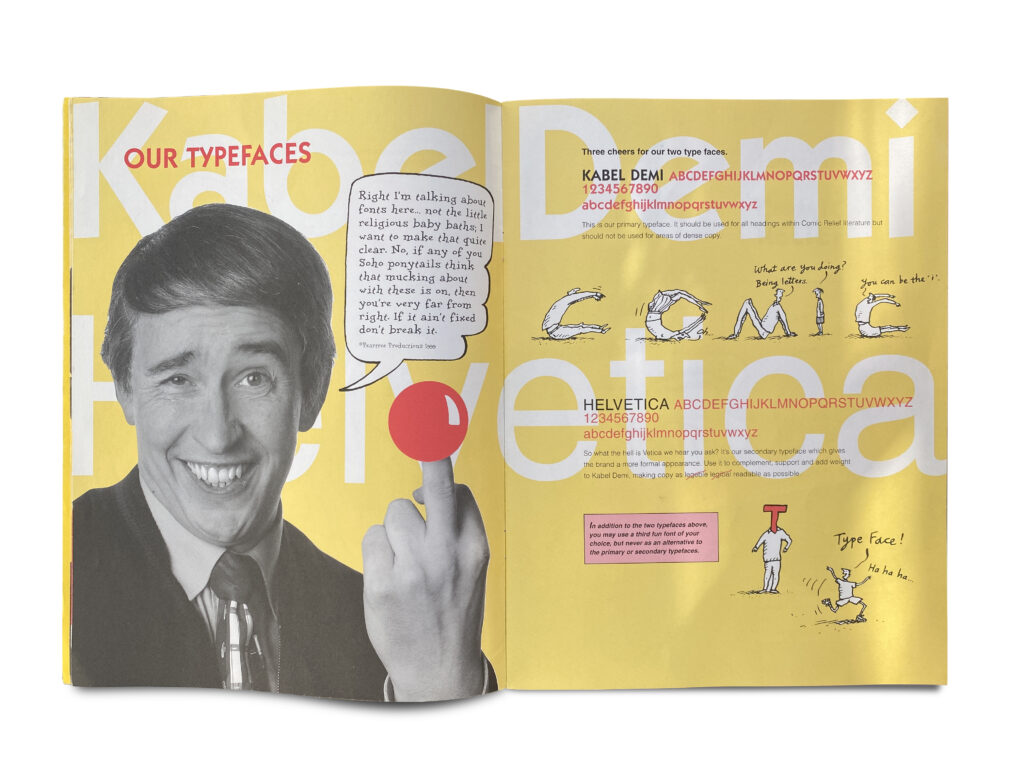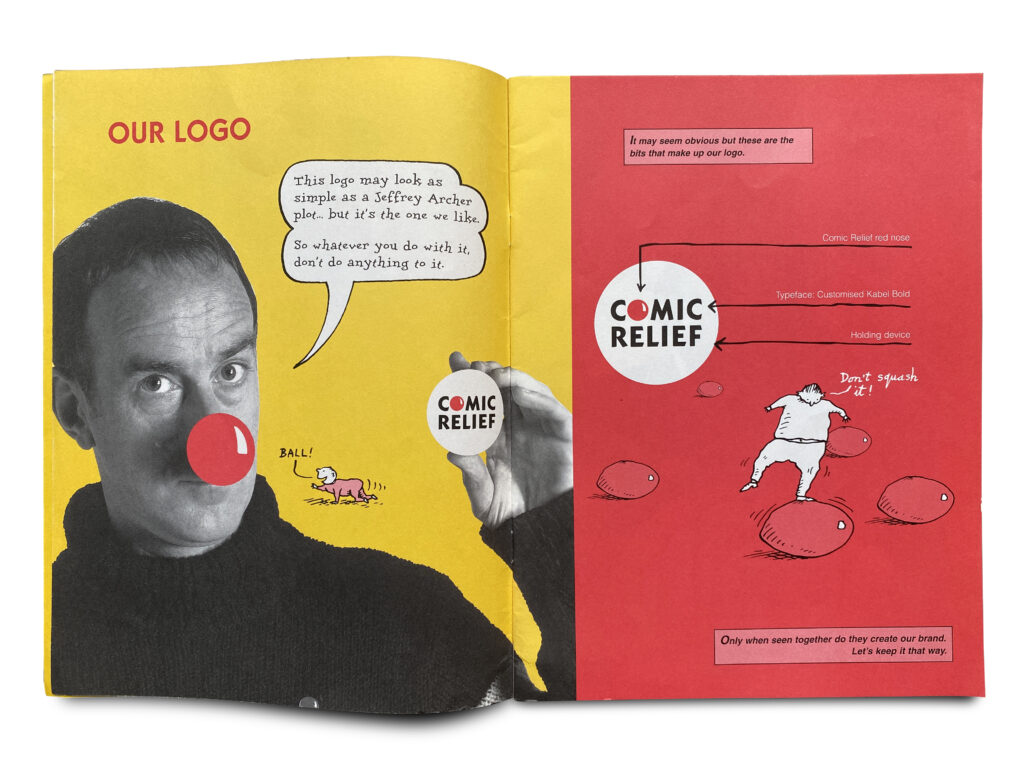 As our Creative Director Dave Recchia says,
22 years on and our brand guidelines for Comic Relief still feel as irreverent and relevant as the brand today.
Here at The Team, we've been in the business of creating brands and design experiences that drive positive change for 40 years.
We specialise in brand strategy, employee experience and brand activation, blending consultants, strategists and designers who connect people to brands and drive business success.
Using insight, behavioural science and our unique approach to brand, we work with you to create trust with the people that matter most.