Nothing is more fascinating than ourselves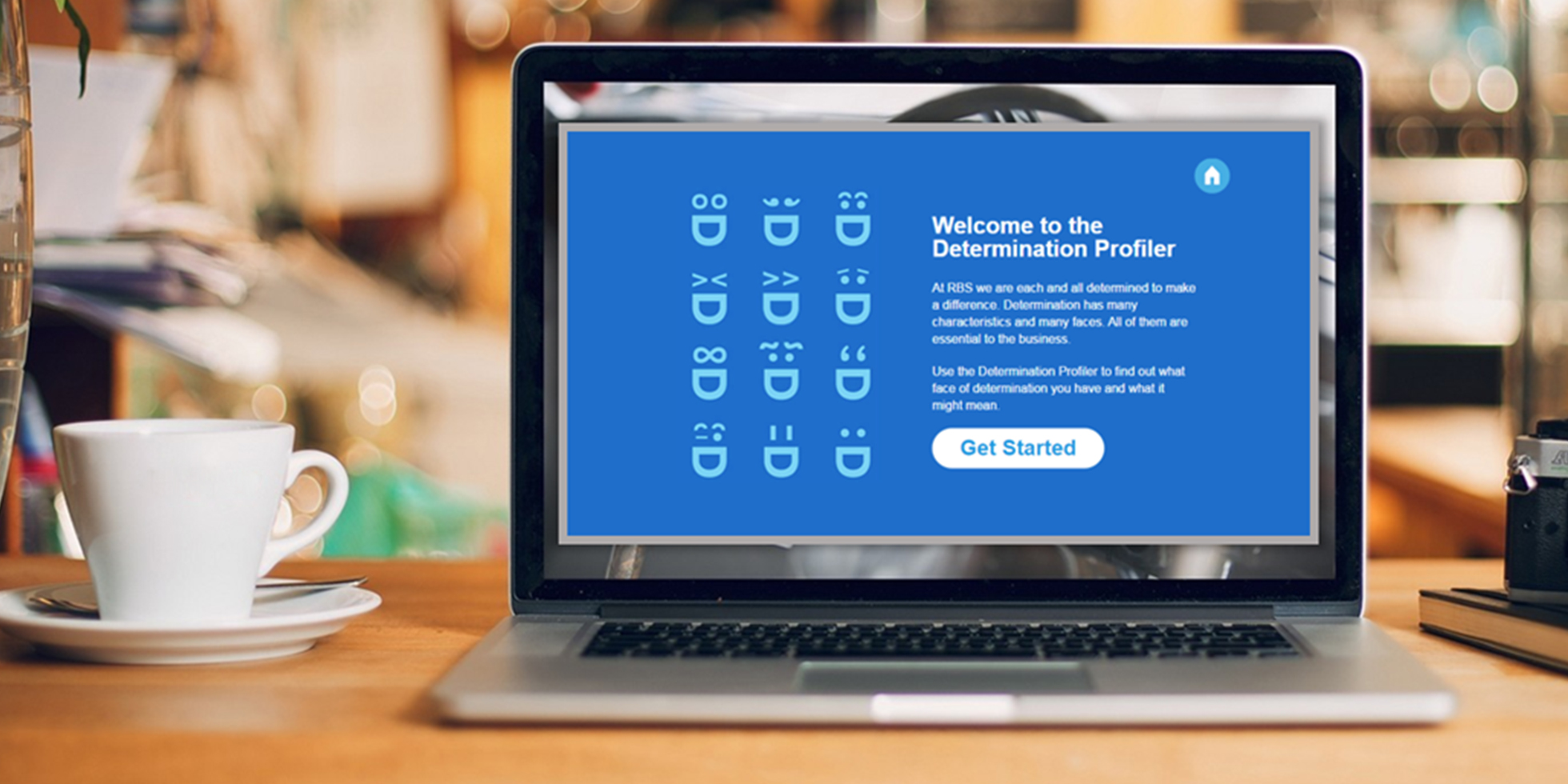 When it comes to employee engagement, it is a simple human truth that faced with a briefing about corporate strategy, or a business restructure the first question most people will have is 'What does this mean for me?'.
Another glaringly obvious truth is that people today are overwhelmed with internal communication. We all feel busier than ever – but we aren't actually busier. It's just noisier. And it's easier to access that noise with a smart phone.
So, how did we get 45,000 RBS employees to stop, take notice and participate in an exercise that would tell them about their role in their new brand? Through play, and by letting them see themselves in the story.
In this landscape getting through to employees – even to give them job-critical information – can be tough. And when you want to talk bigger ideas like culture and behaviours – that can be a really tough gig. Add in a complex landscape of working environments, from office-based, to those in retail environments and those on the road and you have quite a task to land even a simple message consistently and coherently.
But in the war for employee attention we have found that there is another simple truth: there is nothing more endlessly fascinating than ourselves.
We all love a quiz which promises to give us some tiny insight into our inner workings. We long for recognition and to belong to a tribe. We want to be understood and known. So, we enjoy being given a 'personality type', even if only to pick it apart and disagree with what we are being told. It gives us a starting point. We also love being told that we are good at something, which is a universal truth that Gallup Strengths Finder tapped into many years ago.
We used this insight to develop a simple 12 question, online psychometric profiler with RBS – the Determination Profiler. Ratified by the Psychometrics Centre at the University of Cambridge, and launched with simple, engaging emoticon designs, it was the most successful engagement tactic ever used by the bank.
More than 50% of employees have now completed it and shared their 'Faces of Determination' with colleagues – well, if someone says you're great at something, then you want to share the good news. The 12 personality types developed have become known – and celebrated – across the bank. It has sparked thousands of conversations between teams and line managers about behaviours and the bank's strategy.
It has also unearthed some fascinating data about the types of people in the bank. Data that can help the bank make decisions about the shape of teams; the recruitment that is taking place; even how communication needs to be best positioned to land well with different audiences. We're continuing to work with the Organisational Development and HR teams to make the most of this data.
To find out more about how personalised psychometrics could supercharge your employee experience, get in touch.