Photographer Joel James Devlin lights up the highways in the skies for NATS brand refresh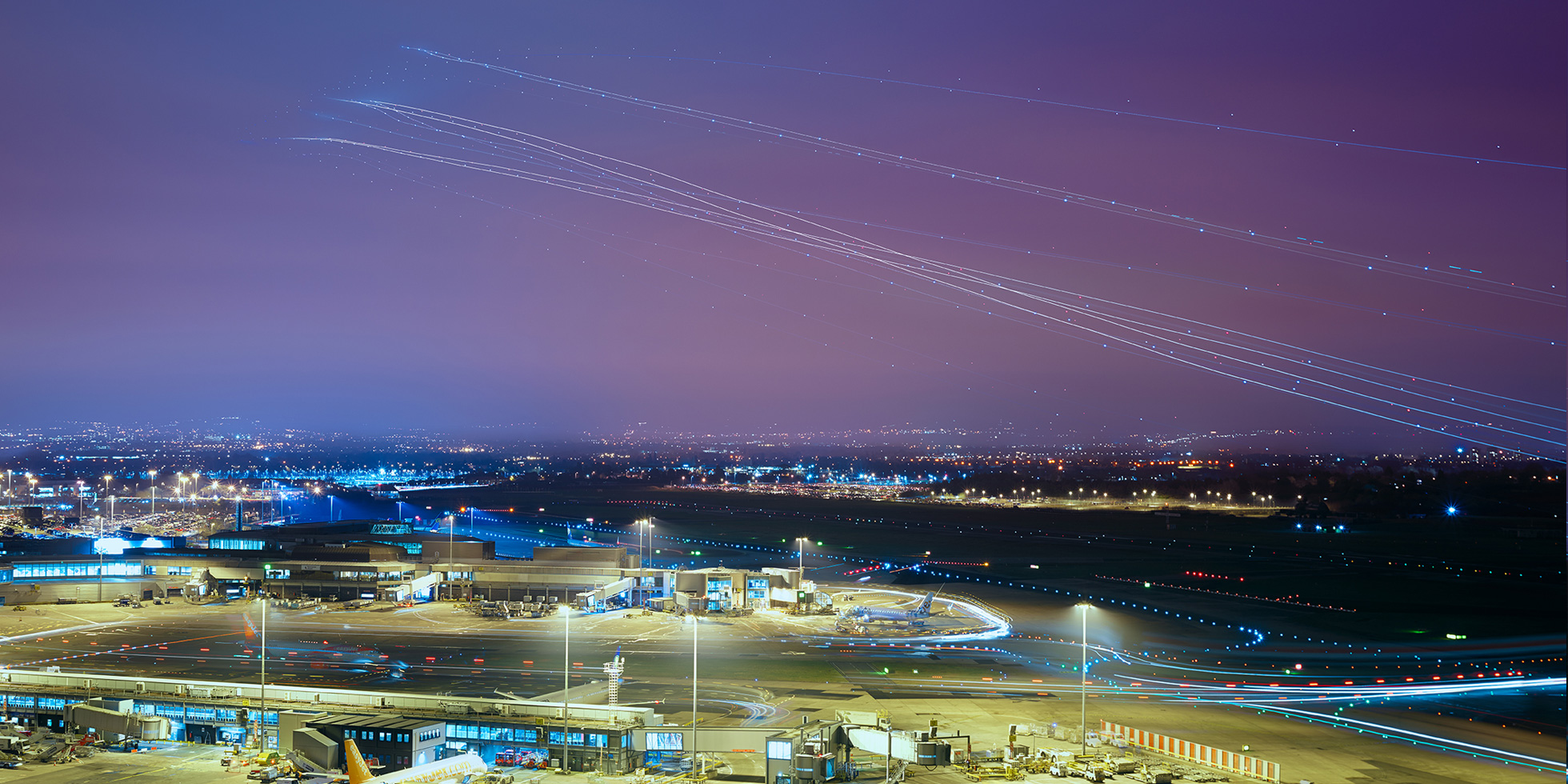 "I shuffled out of a little hatch, on my own, on to a control tower balcony. Then the door shut behind me. I have a healthy respect for heights; keeping my mind on the job was paramount. I did underestimate just how high that structure is, but once I was out there – witnessing all the movement – it was just incredible."
What do you see when you look at the night sky? Joel James Devlin sees movement; patterns; precision. The photographer's interest in low-light aviation photography was sparked when he noticed that while there was often very little happening on the ground in south-east London, the night sky was always busy. Attracted to the lights of passing aircraft, he started to focus on using long-exposure techniques to illuminate normally invisible flight paths.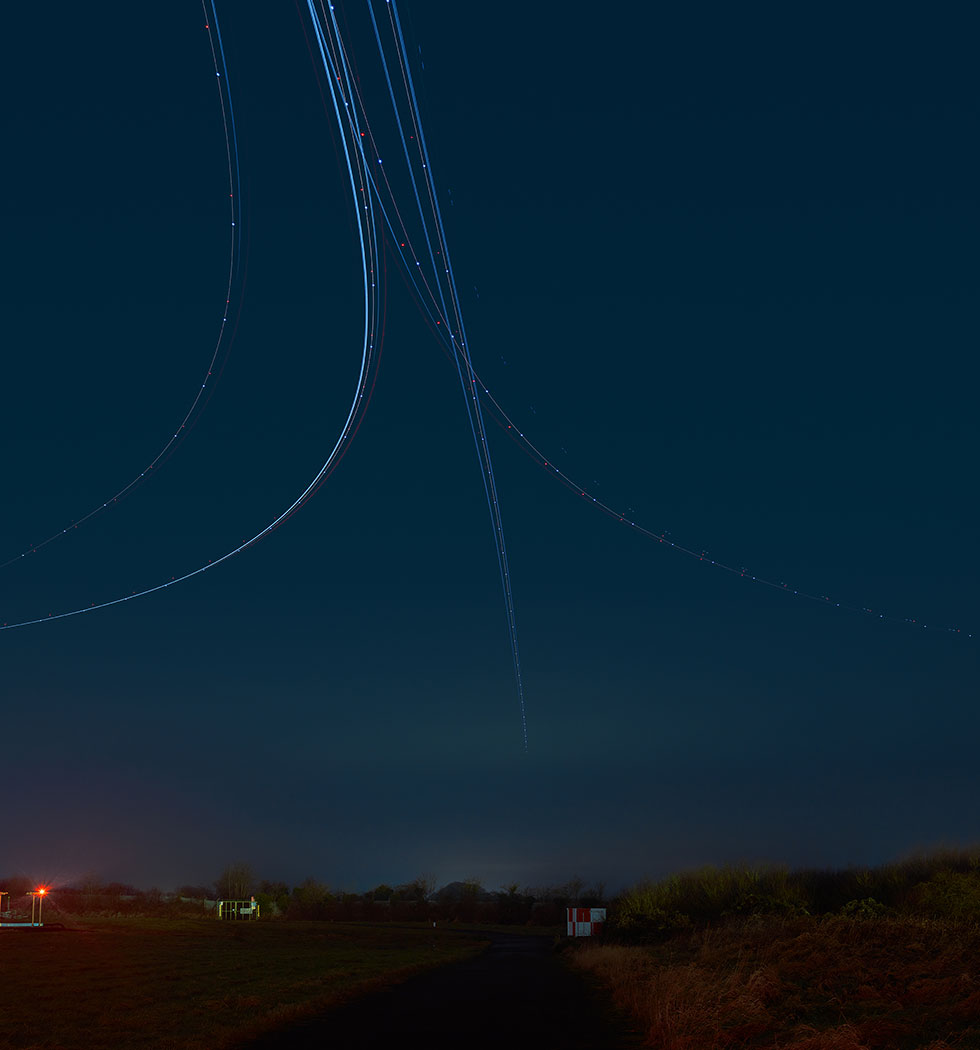 "That was the beginning of my aviation vectors project," explains Joel. "It encouraged me to learn a lot more about why these aircraft are there and what they're doing. Who's controlling them? How can they be so precise in their timings and positioning?"
It's these questions that landed Joel, clutching his tripod and camera, on top of Manchester Airport's control tower one freezing February night. Almost five years after his first aviation vector, Joel had been commissioned to go on assignment for NATS – the same people who shape the flight paths he captures.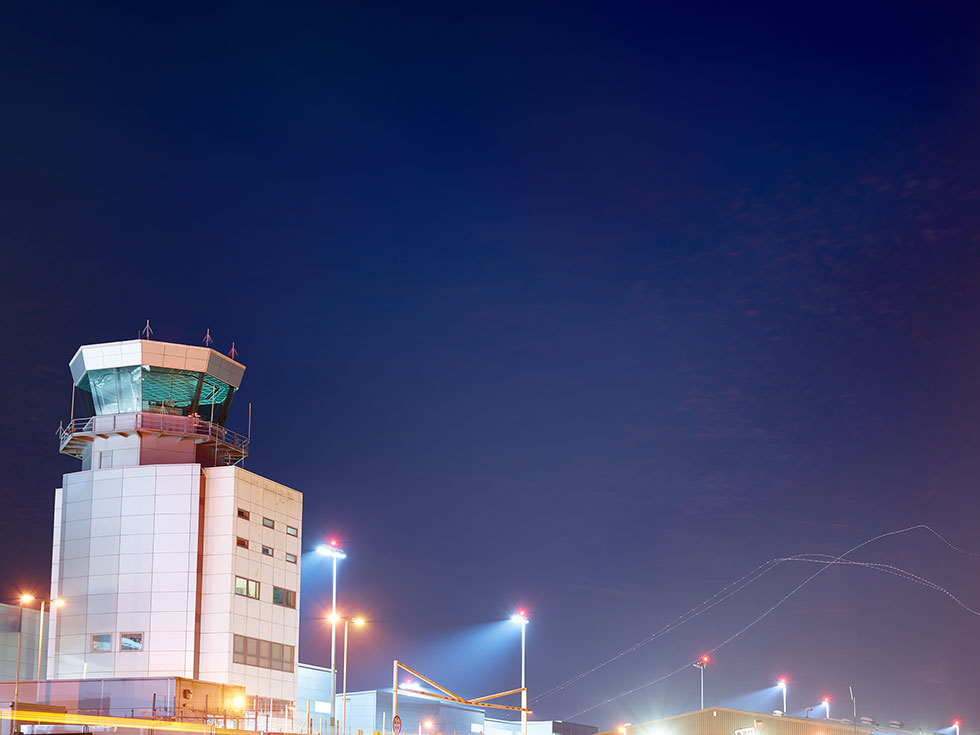 NATS keeps the UK's skies safe through air traffic control and aviation services, and it was undergoing a rebrand. The Team's idea to bring NATS' work to life should have been an impossible brief: to make the invisible seen.
Joel's 'Skyways' images are taken from various vantage points in five major UK airports and show the complexity and pinpoint accuracy involved in choreographing flight paths. They now form the backdrop to a refreshed NATS brand.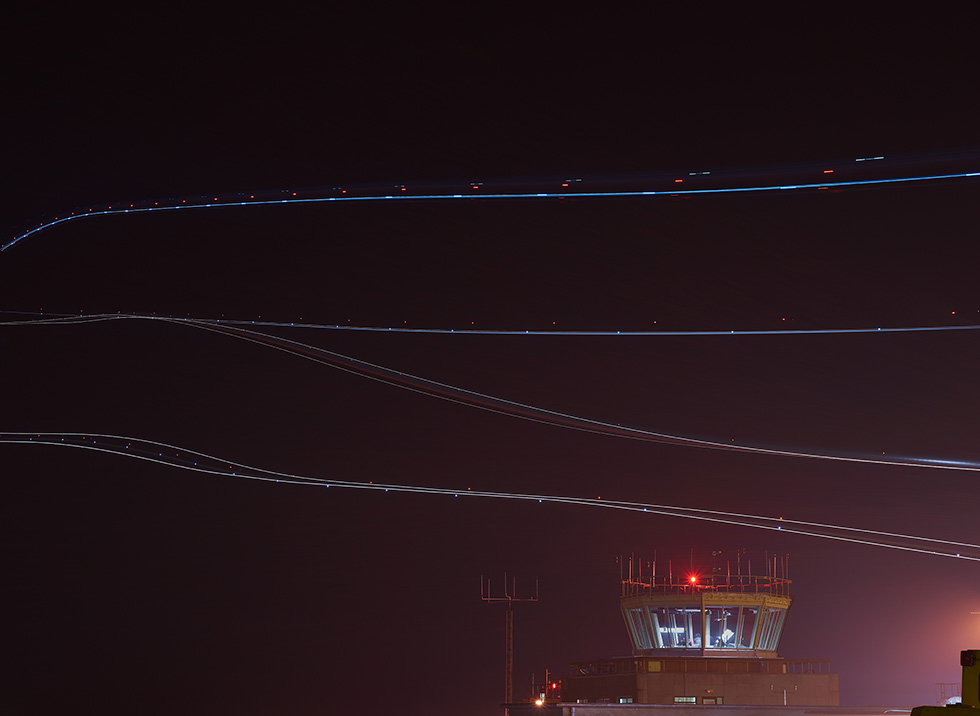 Right time, right place
As in aviation, timing is everything in photography. "I'd taken some great shots inside Manchester Airport and then had just minutes to drive out of the airport and get down to one end of the runway." With a NATS crew to help him navigate the airport environment safely, the race for the next shot was on.
"I thrashed my way through darkness, using Google Earth to guide myself into a spot I'd never been before; running across fields to get as close as I could to the action," says Joel. "You could see the weather moving in… I had to set up and get in position very quickly. It was to-the-wire night photography."
The result of this sprint is one of the more abstract images in the NATS Skyways series, showing the distant lights of departing aircraft rising out of the fog to form dancing lines in the sky. "I really hope they're very serene pictures to look at, like otherworldly images. Some people may not know quite what they're looking at," says Joel. But that just adds to the image's beauty.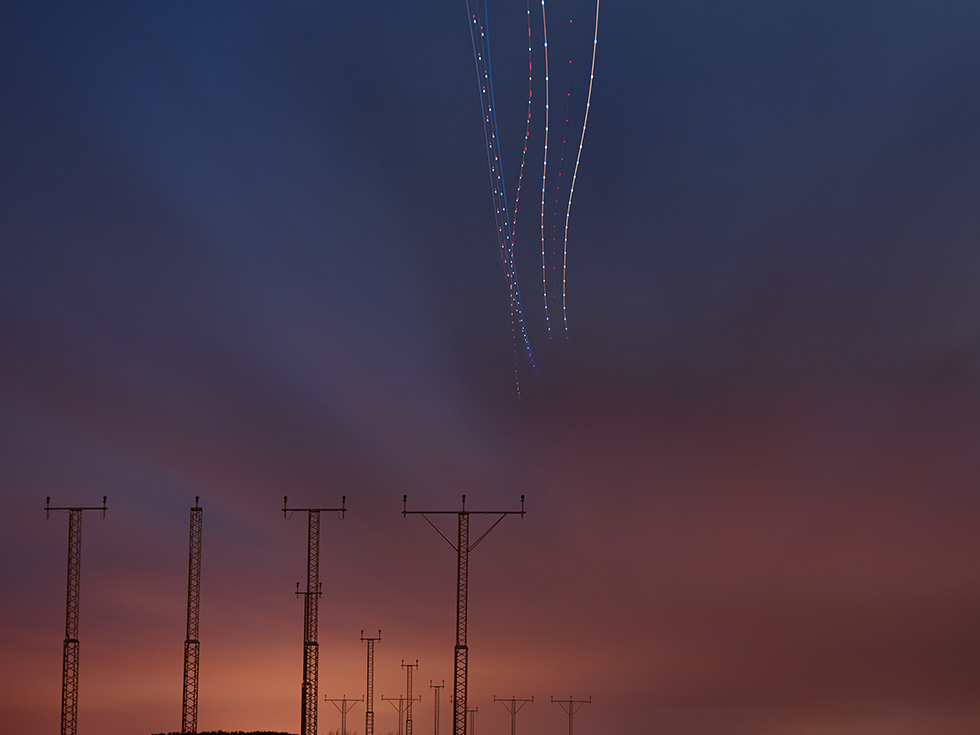 Fly by night
"A great Skyways photograph is a combination of a very beautiful or dramatic sky as a background to very elegant vectors or light trails left from aircraft," says Joel. "My part is framing that beautifully, often without being able to see exactly what I'm framing. It's tricky, and a little bit of luck always comes in at the end."
The result is the most striking pictures ever taken of the 'highways' in the UK's skies. "Through showing flight paths in their numbers, I hope that these photographs reveal just how complex navigation must be – something that's very difficult for the human eye to see in a single moment in time."