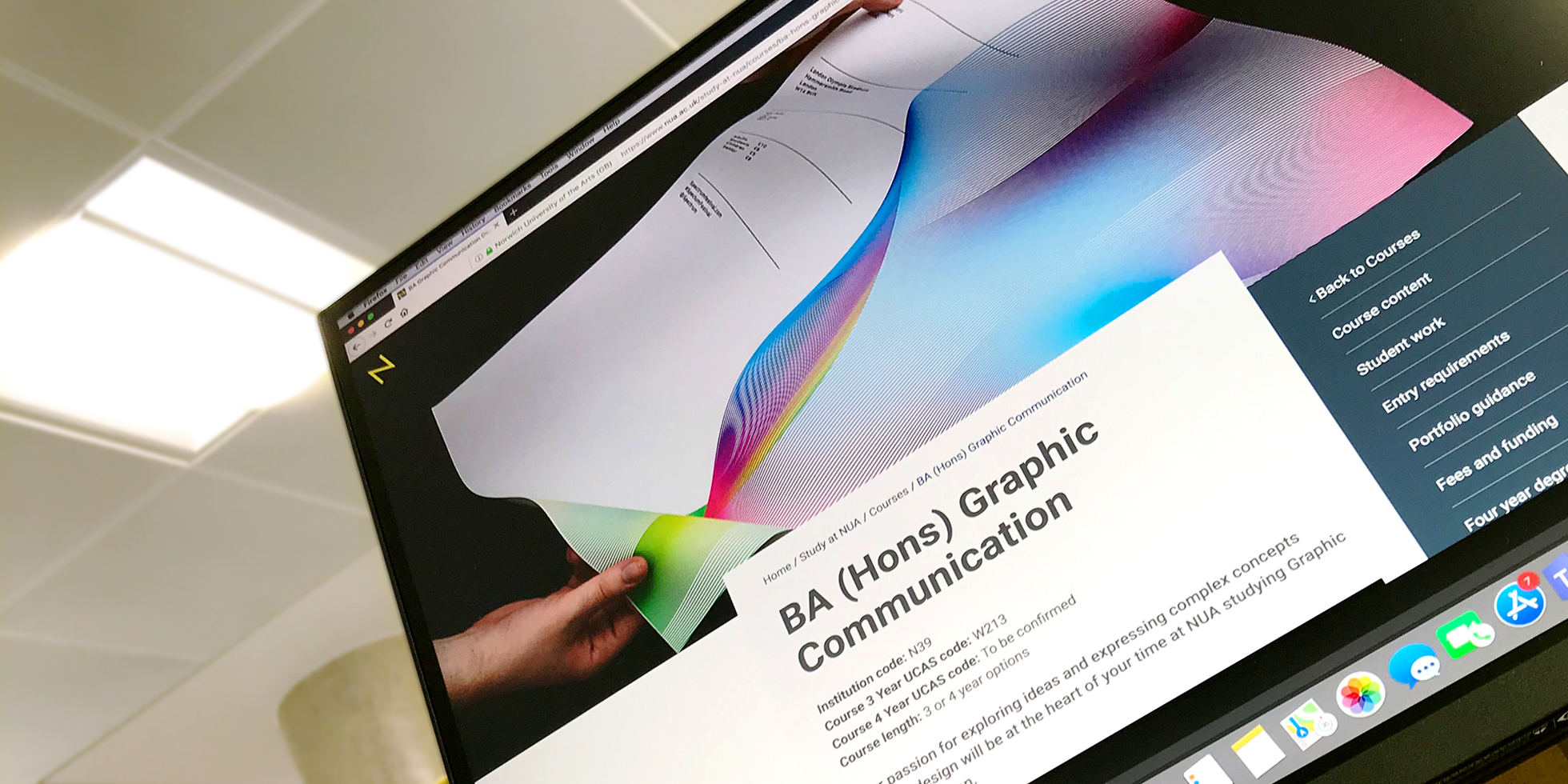 This month I was privileged to be invited to take part in a periodic review for the undergraduate graphic design degree courses at Norwich University of the Arts (NUA).
Every five years the University validates the philosophy and curriculum of its three BA Hons courses: Graphic Design; Graphic Communications; and Design for Publishing. Plus a new addition to the graphics courses – a BSc in UX Design.
It was a great opportunity to reacquaint myself with design education and I was looking forward to finding out what changes had been made to the way graphics are now taught, bearing in mind that when I left college, the internet and desktop publishing were both in their infancy.
Before the review panel event, I was sent a very well-filled ring binder, stuffed to the brim with reading material that I ploughed through diligently before arriving. Having immersed myself in the specifics of the curriculum and the learning outcomes, I felt reasonably well informed and ready for what was to come.
What I didn't expect was how professional the students would be. It was fascinating to see how the University instils a strong culture of industry practice into its design students. From the moment they arrive, they are expected to demonstrate that their work is always well researched, well developed and well presented. Across all the courses, they are required to really get under the skin of the challenges set, learning how to apply intelligent analytical thinking and problem-solving skills.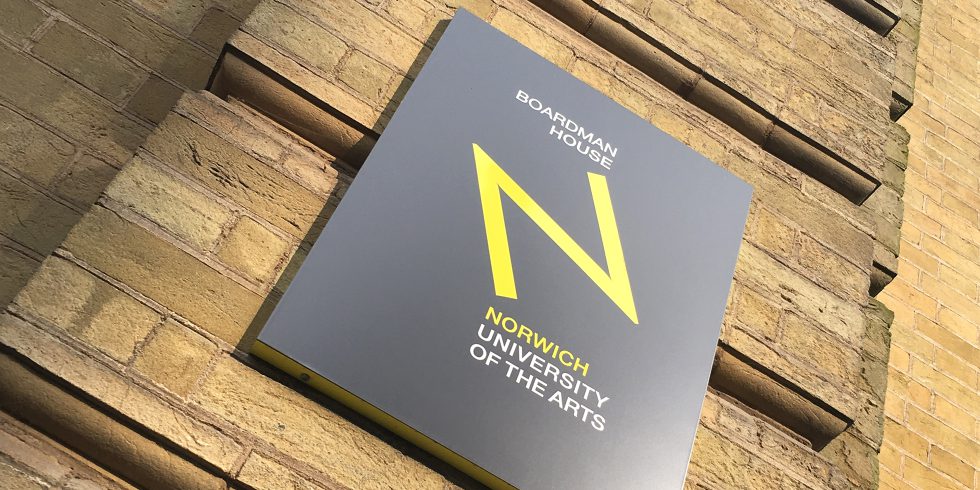 Project submissions must include a journal featuring development work and evidence of fully explored design options, accompanied by a written rationale. All this on top of beautifully executed work and a killer creative idea. Because of these standards, NUA turns out very capable students that are industry-ready designers – a powerful combination of considered thinkers and eager creatives in equal measure. They are a credible alternative to the chin-stroking copycat critics that some students become.
Some might say that this agency-led culture could get too focussed on process at the expense of creativity. However, having seen a sample of the briefs and the creative work, it became clear that the process is merely the means. Creative challenges are set that still require brilliant original ideas.
I heard Rob Janoff, the designer of the Apple logo, speak a couple of days before the review, and what he said about the creative process was rather prescient for what I discovered at Norwich. His advice was to absorb everything you can about the brief, the client and their customers. Then walk away. Do something else. Let the information gestate. More often than not, a great idea might pop into your head when you least expect it: on the bus, by the printer, waiting to cross the street. The brain is a complex organ that processes all sorts of thoughts in your subconscious mind. It's because you are so well informed and absorbed in the subject that those moments of clarity can emerge and catch you unaware. I won't pretend to understand the science, but all I know is that it often works for me, too!
I was delighted to discover that a brilliantly conceived, well-grounded and simple creative idea is still the key to teaching the fundamentals of effective, beguiling and compelling creative graphic design.
That's what they teach at NUA. Know your subject inside out, and let your mind do its thing. It's a great discipline for students to learn that there are no shortcuts. Being thoroughly absorbed in the facts and having complete insight into your brief and your subject is well worth the initial effort and, more often than not, rewards you with a great idea.
That's not to say NUA isn't also teaching agile ways of working. First-year students are worked hard with a steady stream of briefs covering a wide variety of graphic design practices. This is where the students receive thorough design grounding and are introduced to the different disciplines and opportunities all four courses offer, in preparation for selecting which course they would like to pursue in their second and third years.
The real proof was when the panel had the opportunity to meet the students, alumni and staff. The students' work ethic, dedication, enthusiasm and genuine appreciation for the quality of teaching at NUA was gratifying to see. This was reciprocated by the teaching and support staff – their investment in ensuring their students' success was the key to the success of the courses.
Before I arrived at NUA, I was expecting to see students making huge leaps into the opportunities that social media, AI, VR and UX are opening up. As digital natives they are naturally gravitating towards these mediums, but I was delighted to discover that a brilliantly conceived, well-grounded and simple creative idea is still the key to teaching the fundamentals of effective, beguiling and compelling creative graphic design.