TSB: Employee engagement – listen to your people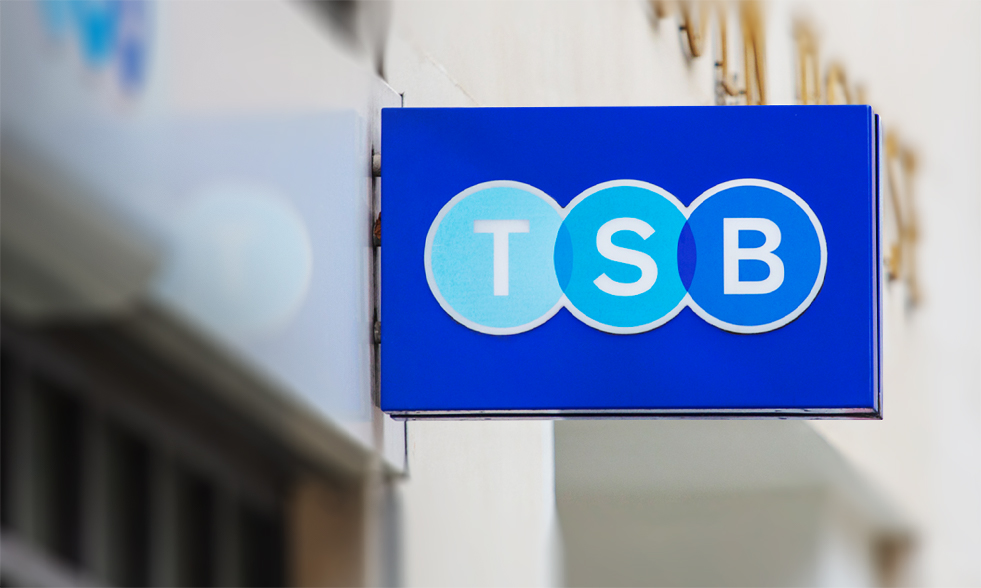 In 2018, in the wake of one of the biggest crises to hit TSB, The Team were asked to work with the bank to listen to their employee (partners) about the ways in which the bank could improve the experience for customers and colleagues alike.
So began a revolution in the listening culture.
The need was very real.
Due to an IT migration failure, customers were unable to access accounts and funds and partners were bearing the brunt of the frustrations of those affected – either on the telephone lines or in person, in branch.
While the IT function set to work fixing the problems, partners did all they could to solve problems face to face. This meant fast decision making, and fast decision-making meant access to accurate insights.
1. Go to as wide a range of voices as possible
2. Design with flexibility in mind
3. Use storytelling and appreciative enquiry
4. Get the information to the top of the business fast
5. Act on what is heard or explain why you are not – show empathy
Naturally, where better to go for insights than to the partners themselves, but it's easy to take a cross section of employees and work on that data.
However, the danger in such critical circumstances as these is that the listening exercises misses the places where the problems are occurring. In times of crisis or acute change – like a pandemic – it's essential you democratise the listening process and let the voices that want to be heard, be heard.
Unearthing insights is one thing, but often they lurk at the bottom of an in-tray that doesn't reach a decision maker in months.
Next, most qualitative listening exercises get bogged down in complex processes, and so The Team helped design a small suite of listening tools suitable to a manager's needs.
A 15-minute exercise enabled a branch manager to pick up on the vital information that needed to be shared between partners and managers quickly.
A 90-minute exercise afforded more qualitative time. And by designing the exercises as a menu of activities that managers could pick and choose from, different sessions could be crafted according to need.
When things are going wrong, people will complain. They want to be heard.
Elephants, dead fish and vomit
As Joe Gebbia at Airbnb accurately describes it, feedback comes in the form of Elephants, Dead Fish & Vommit. Elephants are the big things in the room that nobody is talking about; dead fish are the things that happened a few years ago that people can't get over; and vomit? That's the stuff employees simply need to get off their chest.
To get to the elephants, you have to allow the other two to be aired first… But after that, what do you do to get to the elephants?
This is where storytelling and appreciative enquiry comes in.
People want to tell you their stories of success. They want to give examples.
And it's in these stories that you'll find examples of the elephants. It's in stories of how people have battled against the odds or found short cuts and loopholes to get things done that need to be done. Employees may not be able to articulate the precise nature of the elephant, but they can give clues as to where they are.
Time needs to be created for leaders to connect with employee insights and react.
Putting insights in front of the leadership team every week
Unearthing insights is one thing, but often they lurk at the bottom of an in-tray that doesn't reach a decision maker in months.
For TSB, we had to make sure the insights were put in front of the executive leadership team each week.
And so, we created a simple CMS that enabled us to collect key points from line managers, who hosted weekly listening sessions, and fed them back online. By doing this work, and looking for common themes, we were able to quickly share the key pain points that enabled leaders to make decisions.
Taking action, or not
And so we arrive at the last point – action, or inaction.
If you decide not to take action, then give reasons as to why this decision has been made. In short, show empathy as an organisation.
In TSB's case, the need to act fast was obvious but often the urgency is not there so it needs to be created. Time needs to be created for leaders to connect with employee insights and react.
Such a cultural shift in listening can make your business far more future ready. It prepared TSB to be ready when the pandemic hit and be ready again to listen to employees.
As Sarah McPake, Head of Talent, Insights & Inclusion at TSB told www.employeebenefits.co.uk, "The key thing in adapting was listening to our colleagues. What people told us very quickly was that wellbeing is personal, and what they wanted was for TSB to support them in a way that worked for them, so that they could pick and choose, access what they needed, and felt comfortable and supported."
We can help you communicate with your employees during change