Using full motion Digital Out of Home to attract consumer attention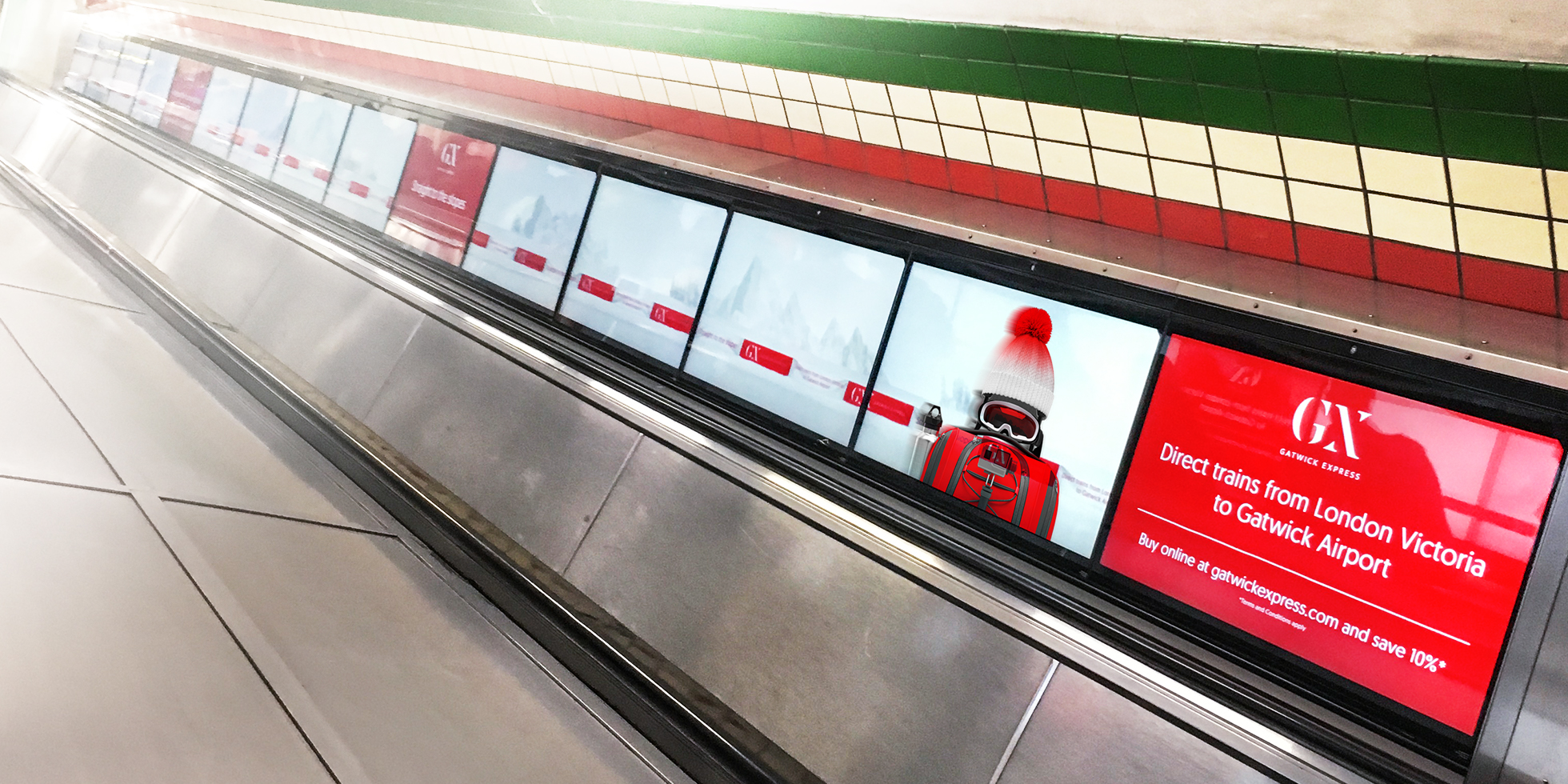 Brands are having to compete harder than ever for consumer attention. We look at how recent developments in technology are creating new canvases and formats to allow brands to engage with viewers on a new scale.
Out of home (OOH) advertising has always been the perfect medium to promote a brand, as it provides unparalleled visibility to the masses of footfall that passes by. However, we live in a world where we are transfixed to our phone screens, engrossed by social media and captivated with viral videos. Our attention spans are naturally reducing, and we are all becoming slightly more immune to the overwhelming volume of static advertising we are used to witnessing.
As consumers, we are developing a new hunger for dynamic, moving content. Advertisers are beginning to move away from traditional media space, with an aim to find new platforms and formats to reach audiences. Whether that's video ads popping up in our social newsfeeds or walking past animated digital out of home (DOOH) locations on our daily commute.
Recent campaign metric research conducted by OnDevice, found that brand awareness, emotional response and brand consideration increased on average by 23% when full motion DOOH was used along with social media in ad campaigns.
OOH media providers are updating their network of sites with new digital screens at a rapid pace, as it becomes clear that motion DOOH ads have the capability to capture the attention of consumers even more. A recent study across the UK found that DOOH ads are twice as likely to be seen and are two and a half times more impactful than static OOH ads. If that DOOH display features full motion video, that figure jumps to being four times more engaging than static ads, according to research conducted by Exterion Media and Bournemouth University.
In January this year, Exterion Media revealed a new ultra-HD media platform at tube stations across London called Digital Ribbons. These ribbons consist of 15 to 25 42-inch TV screens lined up side by side running the length of tube escalators – allowing for full motion creative to run up and down as passengers ascend and descend into stations.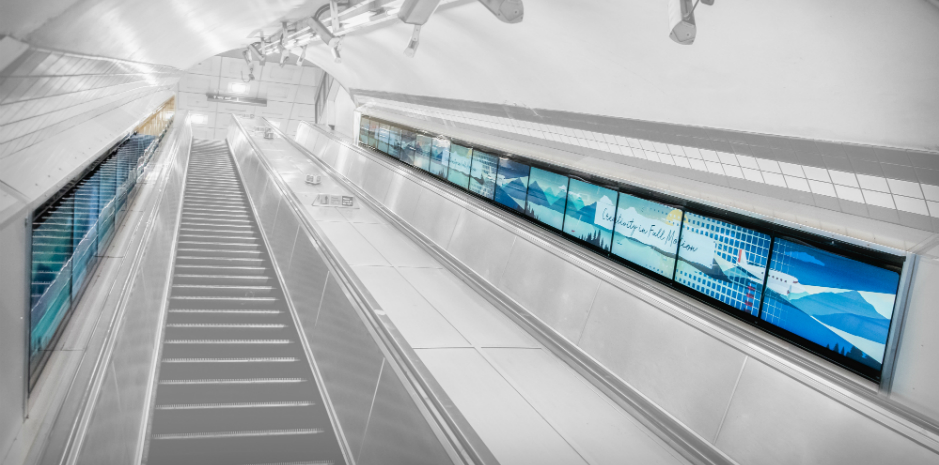 Copyright: Image courtesy of Exterion Media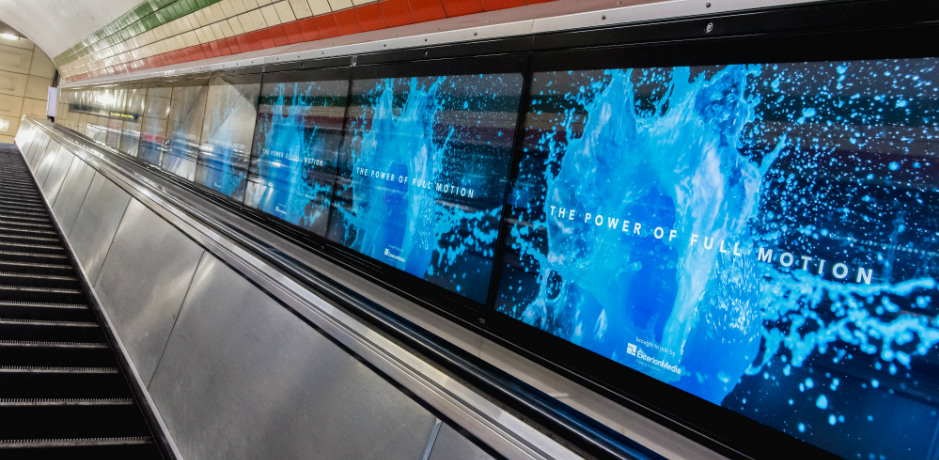 Copyright: Image courtesy of Exterion Media
Although these ribbons allow ads to seamlessly flow across the full length of all the screens, many advertisers have yet to use it to its full potential, rather showcasing the same creative on each of the screens. Or at the most, across three or four screens.
Recently, The Team were tasked with evolving the 2018 Winter campaign we created for Gatwick Express (GX). The brief involved building upon the successful suitcase personas previously created, whilst taking them in a new direction for the GX Spring 2019 campaign.
Prime media sites were selected to showcase the campaign, which included many DOOH locations. We saw the potential to incorporate full motion capabilities into our suitcase personas to promote GX's premium service to appeal to a variety of airport passengers.
We identified three types of typical airport passenger personas for the spring travel season. Two leisure passengers: a thrill-seeking skier heading to the slopes and a sightseeing tourist visiting a city for a weekend break. As well as a business traveller heading away on a work trip.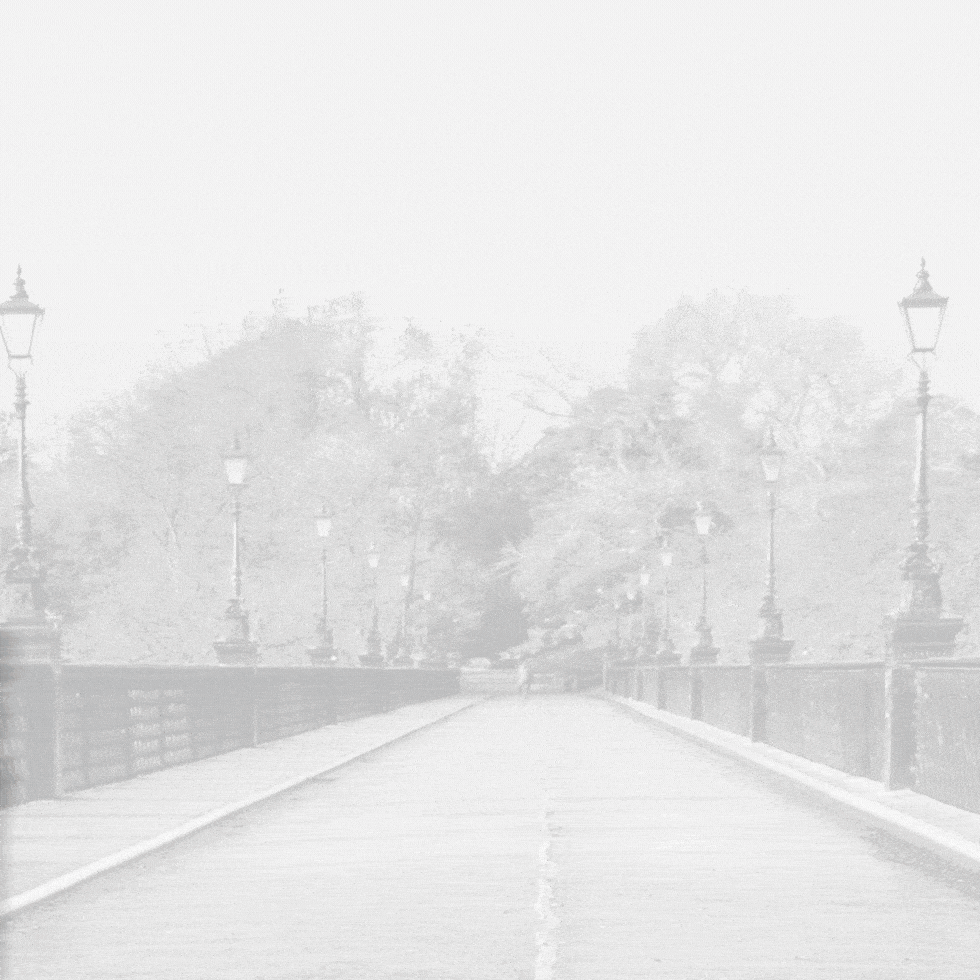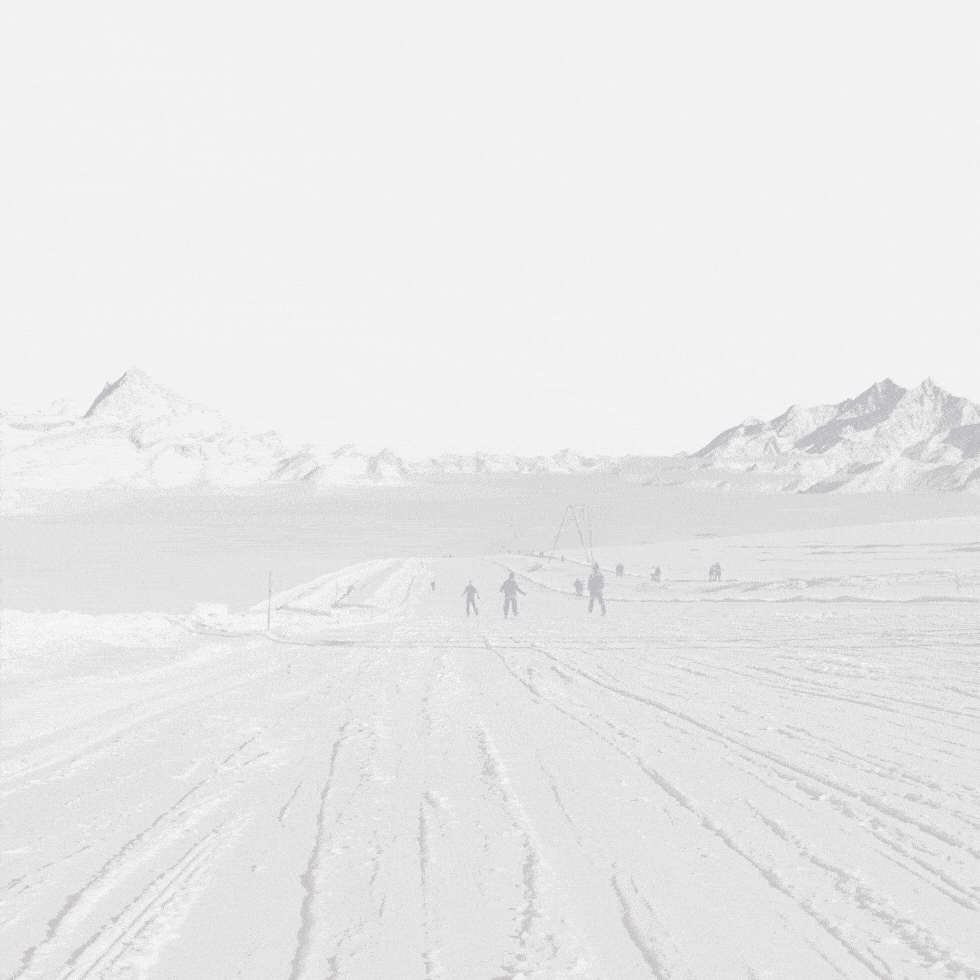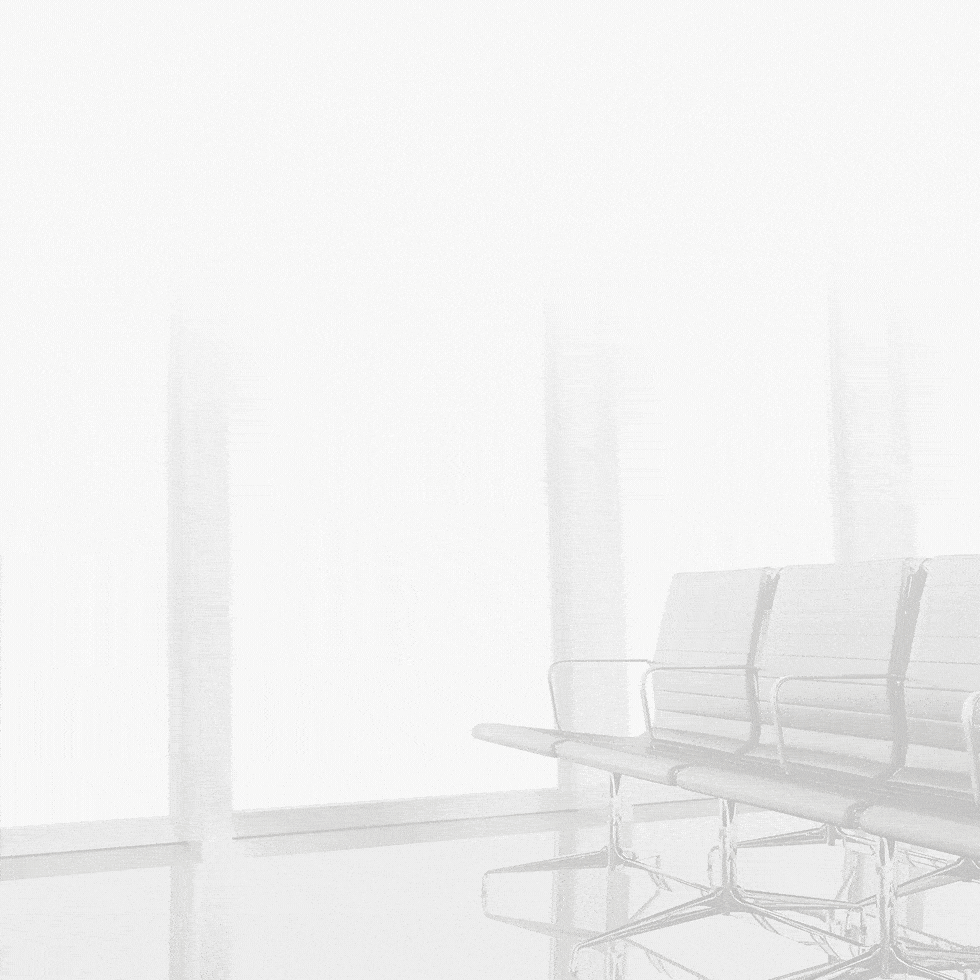 Using CGI software, each character was built in 3D allowing us to fully animate the suitcase personas to ensure maximum engagement and interaction on D6 digital billboards across various London rail and underground stations, as well as on platform projections at Victoria underground station.
During the creative process, we received news that we had secured a spot to appear on the new digital ribbons at King's Cross, Piccadilly Circus and Tottenham Court Road – the perfect format to showcase the full potential of our new 3D suitcase personas. To maximise the capabilities of this new technology, we decided we should have our characters move along the full length of the screens. It soon became apparent that the most suitable persona to bring to life would be the skier. Allowing him to slide from the top of an escalator to the bottom would create an engaging and memorable experience for tube passengers.
Working in this digital-first approach to producing our creative proved to be invaluable. We could generate any angle from our 3D model to extract for any size press ad; produce a simple motion GIF for attractive web banners; and take our CGI models into full motion videos for DOOH – including running an animation down the full length of the brand-new digital ribbons which we later discovered was a creative first for this new format.
Looking further forward to the future for DOOH advertising, there seems to be more technological enhancements on the horizon. One of which could prove very powerful is the potential to use mobile location marketing. Imagine if you knew who the viewers of your ads are already, leading to targeted outdoor ad placements for certain consumers.
Take the new LED screens installed at Piccadilly Circus. They use camera recognition technology to allow targeted advertisements to display depending on the make of car driving past, or the age or gender of the pedestrians standing in front of it.
M&C Saatchi in partnership with Clear Channel have developed digital billboards that can read your emotions and reactions and then respond accordingly. They use facial expressions to discover how to alter the advert design in order to best connect with us for more effective interaction.
Some outdoor media owners are using location data from people's phones to offer more informed choices regarding ad placements. Data can be used to gather information on different demographic groups who walk by a certain ad. When this is combined with other insight such as news, traffic and weather, suddenly you can have localised DOOH ad content that can constantly update and change.
Camera recognition, consumer data tracking and linking viewers mobiles to nearby DOOH, may sound like something out of George Orwell's Animal Farm or an episode of Black Mirror, but it is already starting to happen, however, it might not end how we imagine. Due to GDPR regulations we're unlikely to ever get to the stage of DOOH ads displaying personally targeted advertisements but using this technology for more gentle localised ad approaches is definitely on the cards.