LinkedIn's employee wellbeing is at the heart of its workplace design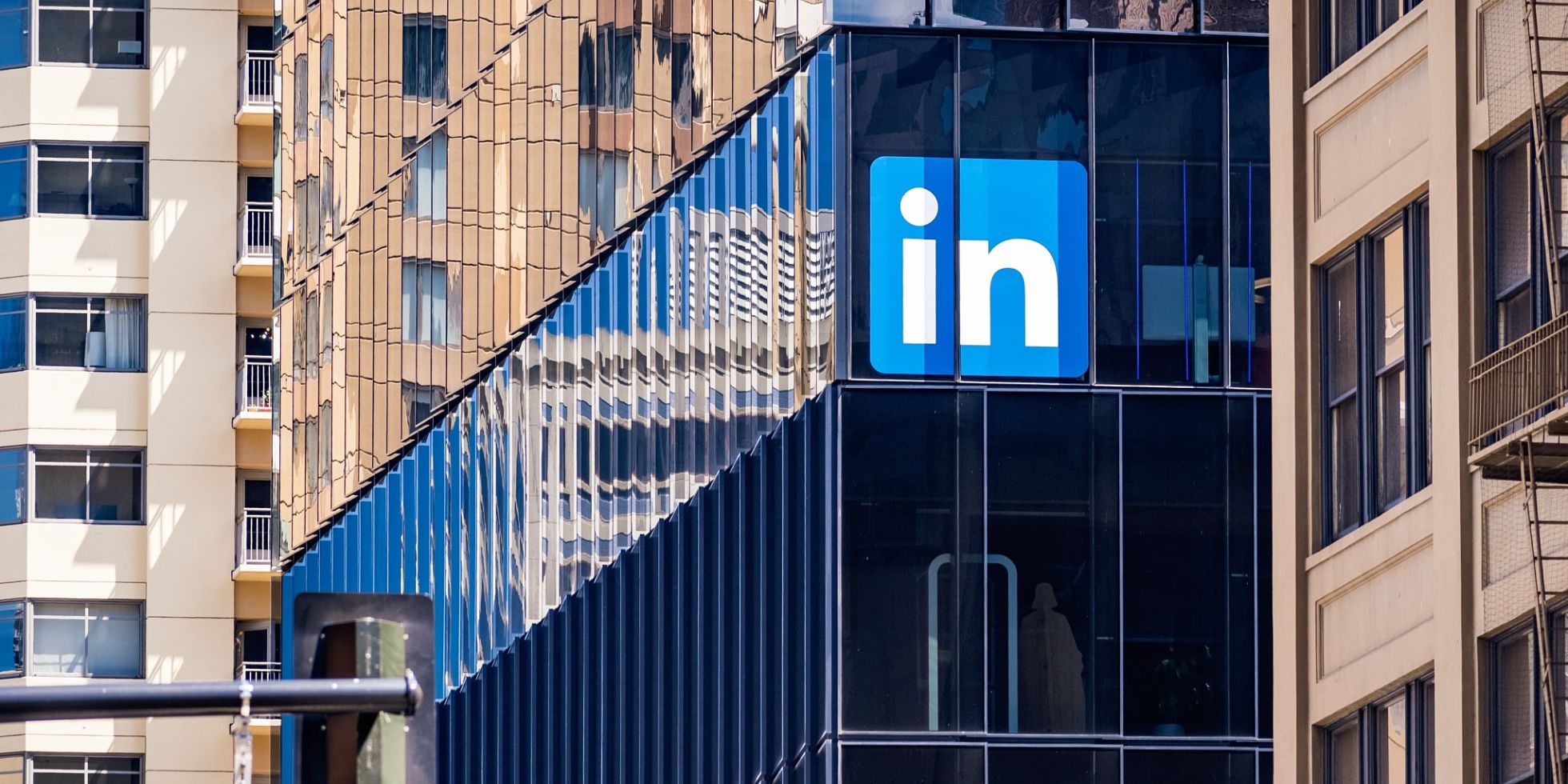 We visited LinkedIn's London HQ in Farringdon during Workplace Week to see how employee wellbeing is at the heart of its workplace design.
If you work in an office or studio space, you'll probably have heard the buzz about workplace design. With terms like work/life balance, wellbeing and living our brand culture flying around, the space we work in has become a priority for many.
It's not bad thing. Many of us spend more time in our workplace than we do in our own homes, so why shouldn't it be a space that we can benefit from?
One organisation that is taking workplace design seriously is LinkedIn. I was fortunate to visit its new London HQ in Farringdon as part of the Workplace Week, in aid of Children in Need. And I was impressed.
In 2016, LinkedIn unveiled its new offices in San Francisco, which helped set its global office design precedent. While there are many similarities in the London office, the company is clear that each HQ should celebrate not only its city, but the local area.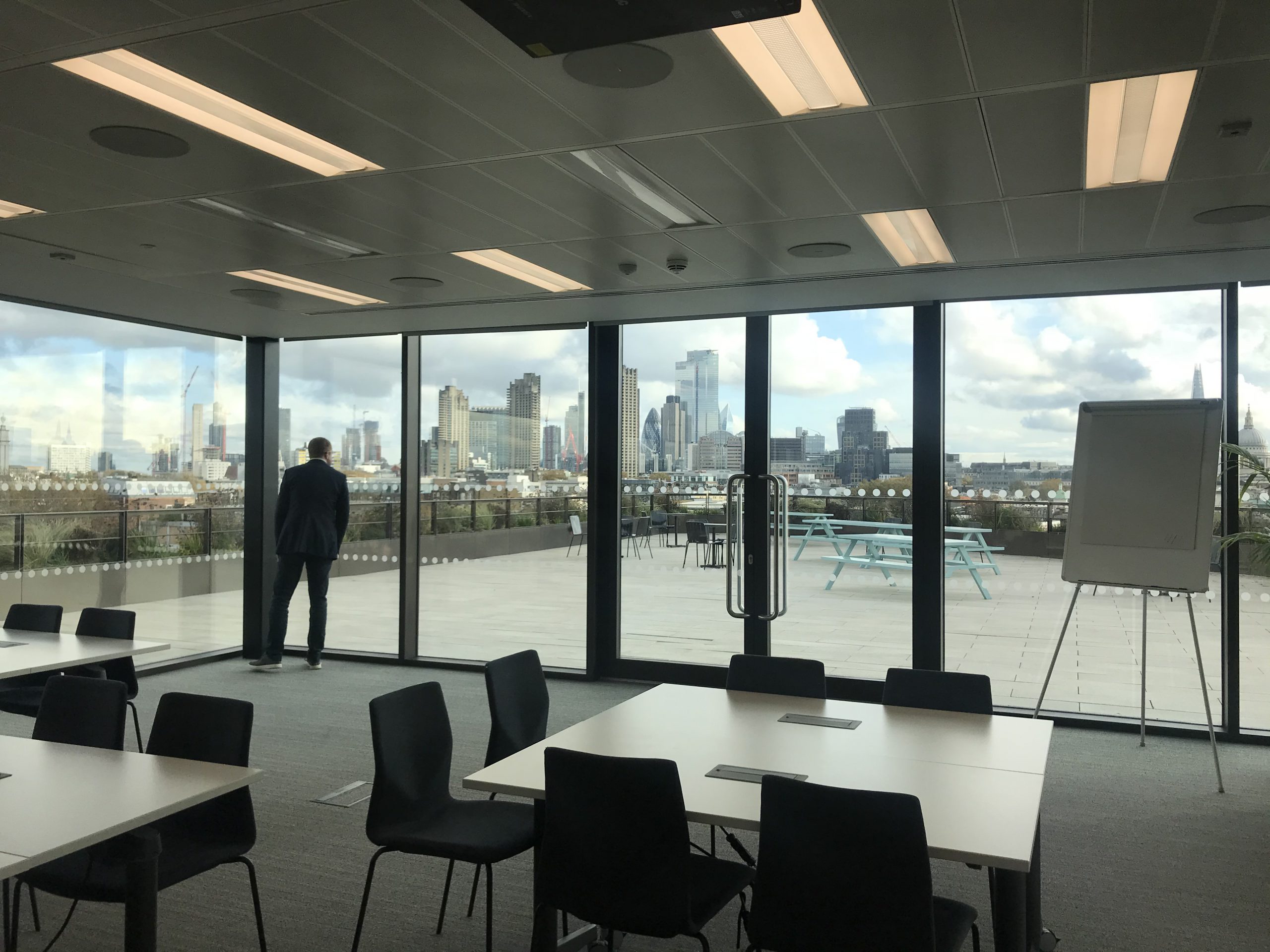 I worked in Farringdon previously and I remember when the LinkedIn building belonged to The Guardian newspaper. So I felt nostalgic as I approached the building. But this workplace is anything but nostalgic once you get inside! It's all about the here and now.
Wellbeing is clearly a high priority. There is a strong connection between food and gym, and this is evident on the 6th floor, which is split between the café/restaurant space and the gym. And here's the best bit: all meals (breakfast and lunch) are free for the 340 staff who work in the London HQ.
Then there's the gym. It's a good size and has everything you need for a workout. And it's accessible 24/7 and there are classes at which staff can earn points. And four personal trainers are on site. They aren't free, but would you complain? External fitness events are also sponsored, and all of this is part of each person's Wellness budget.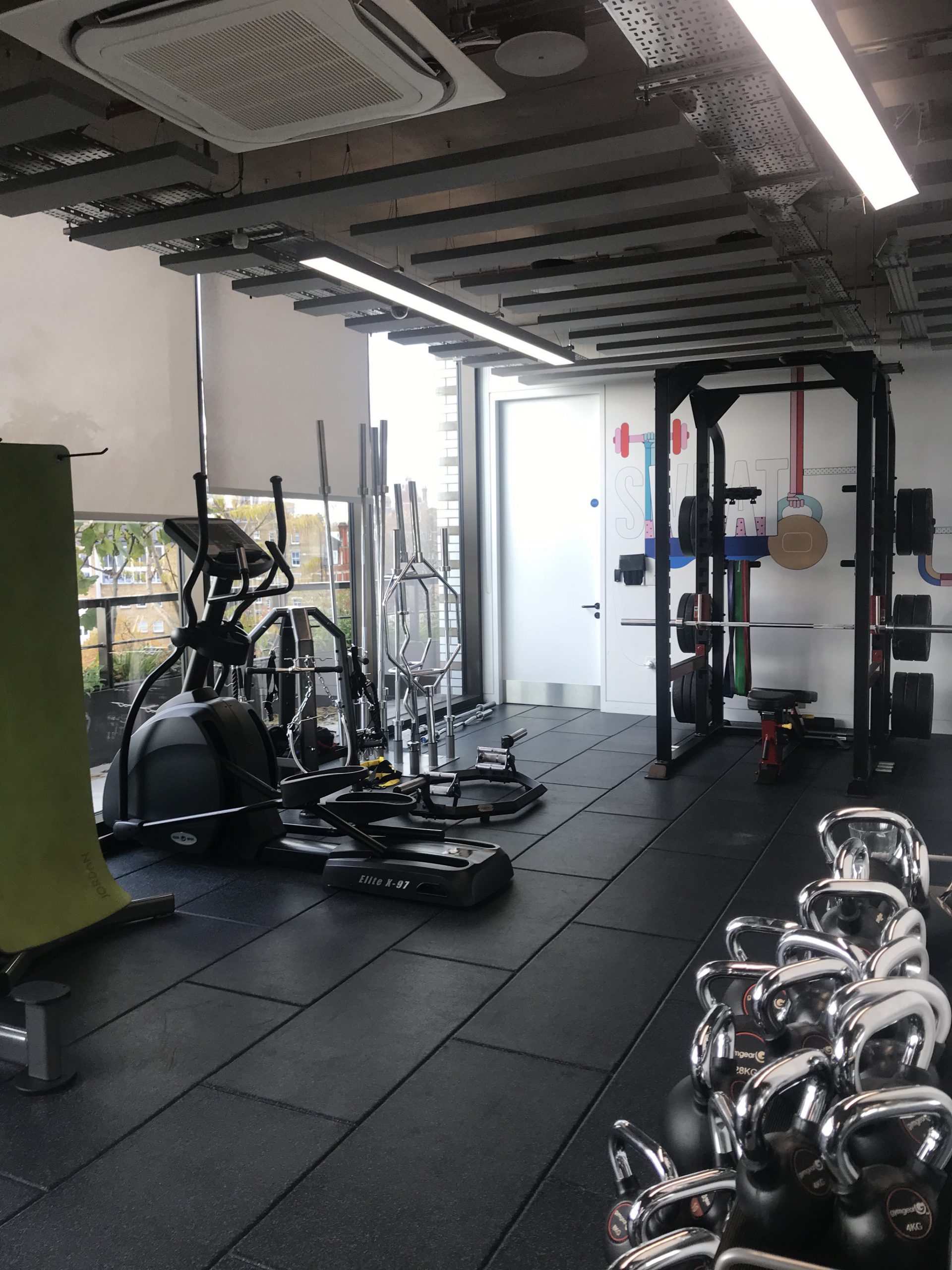 The building was chosen so that LinkedIn can grow into it. Its 340 people will be increasing to 500 in the next two years and the floors that don't belong to LinkedIn yet will do by the time everyone is in.
As well as the huge café space, there are 'micro-kitchens' on each floor and each one is different to encourage people to move around and get to get to know other teams in the building. A refreshing concept indeed. They are well stocked with snacks and drinks, and the branded cushions are a nice touch. They have an in-house barista, and the coffee is pretty good (yes, I'd love some oat milk, thank you).
In this space there are tables and sofas… imagine a big coffee shop with local art – the London wall installation has been beautifully done by a company called Acrylicize. The art is refreshed every couple of months and each floor is themed and again, the subject of each theme around British history, events and culture.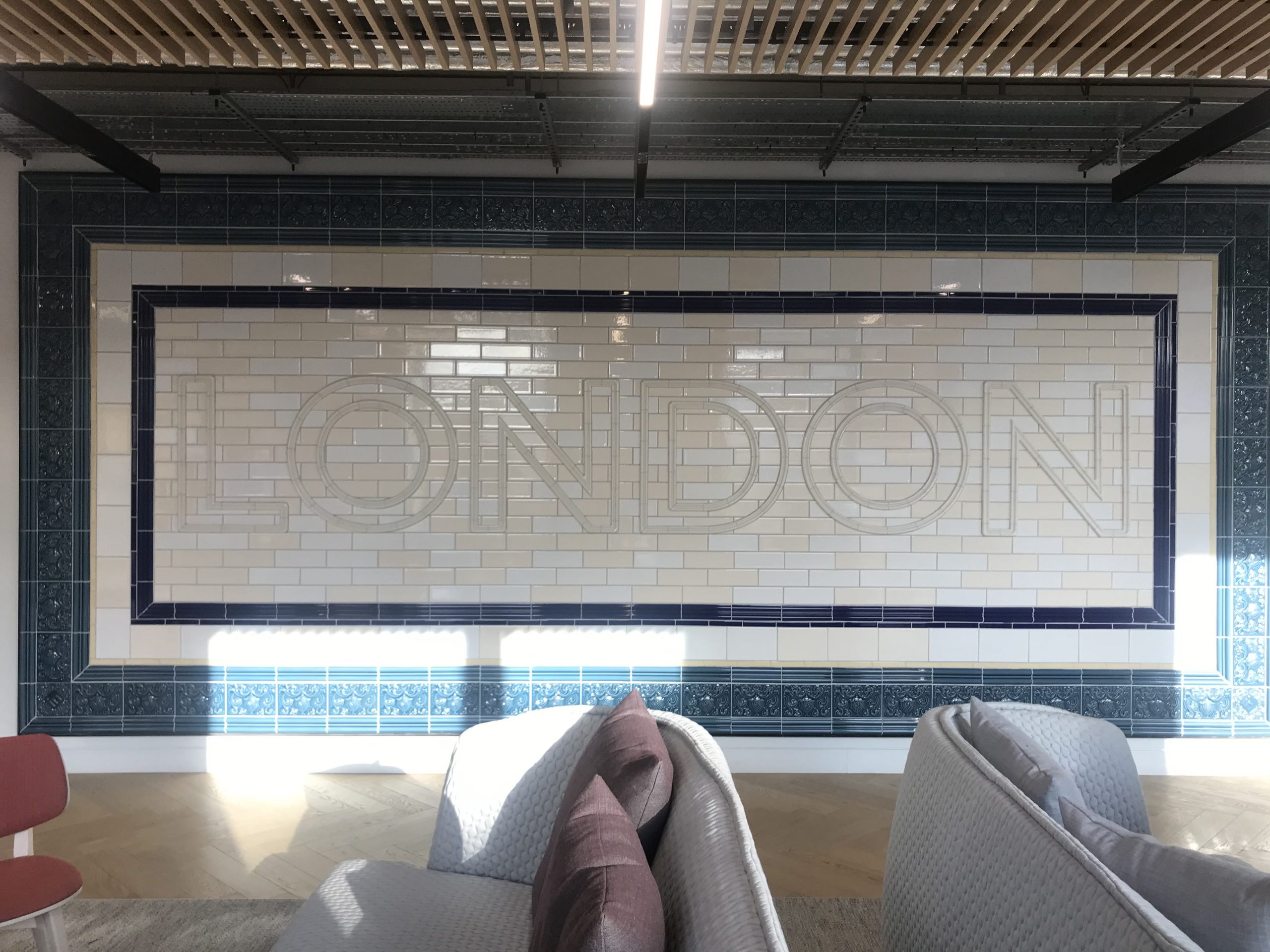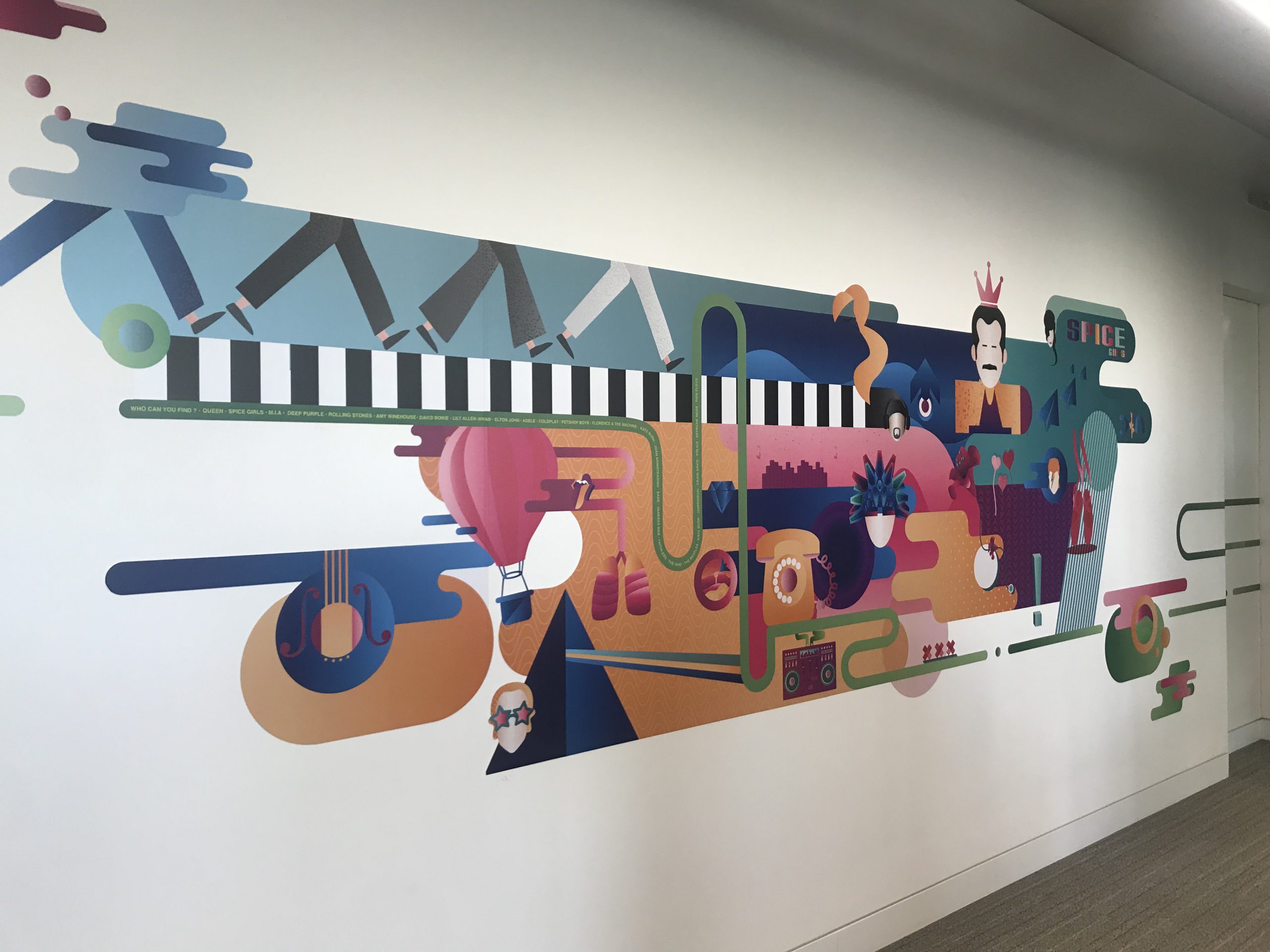 But let's not forget that people are there to work. There are 'rise and fall' desks for everyone but, in keeping with the hot-desking culture, it's all about plug and go. There are no pedestals but there are self-assigned lockers for everyone – and safes are available.
Each floor has a terrace and, on the top floor, there is a break-out area and a large roof terrace for company barbecues. And the view of London is a treat.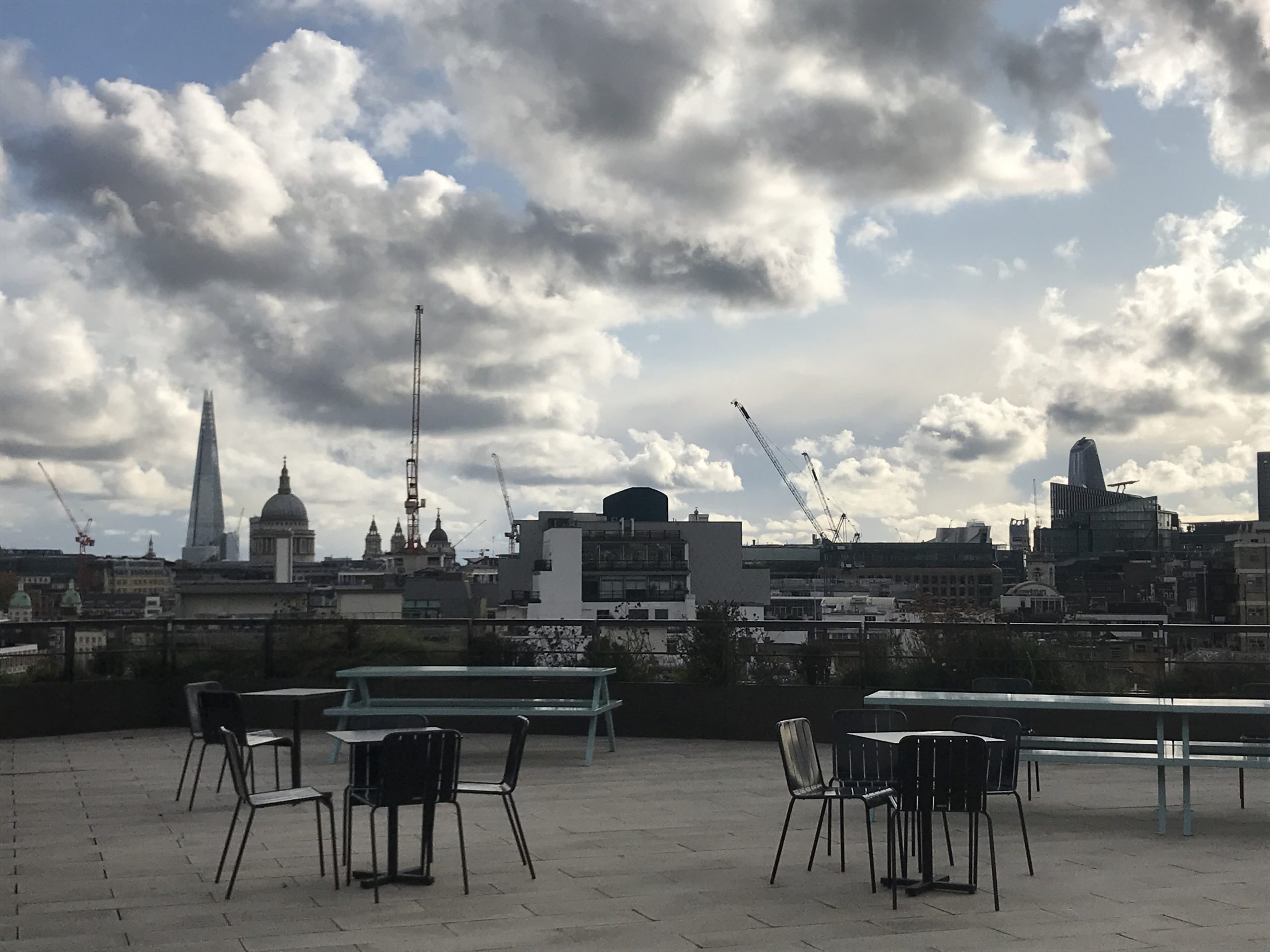 LinkedIn has proved that if an organisation has the budget and the insight to design a space that really does put employees first, it can be done with extremely good results. I was a little sad to leave but excited to have seen workplace design done so well.
And now I will go back to dreaming about how to get a barista of our own…