A visit to Tommy and Calvin's place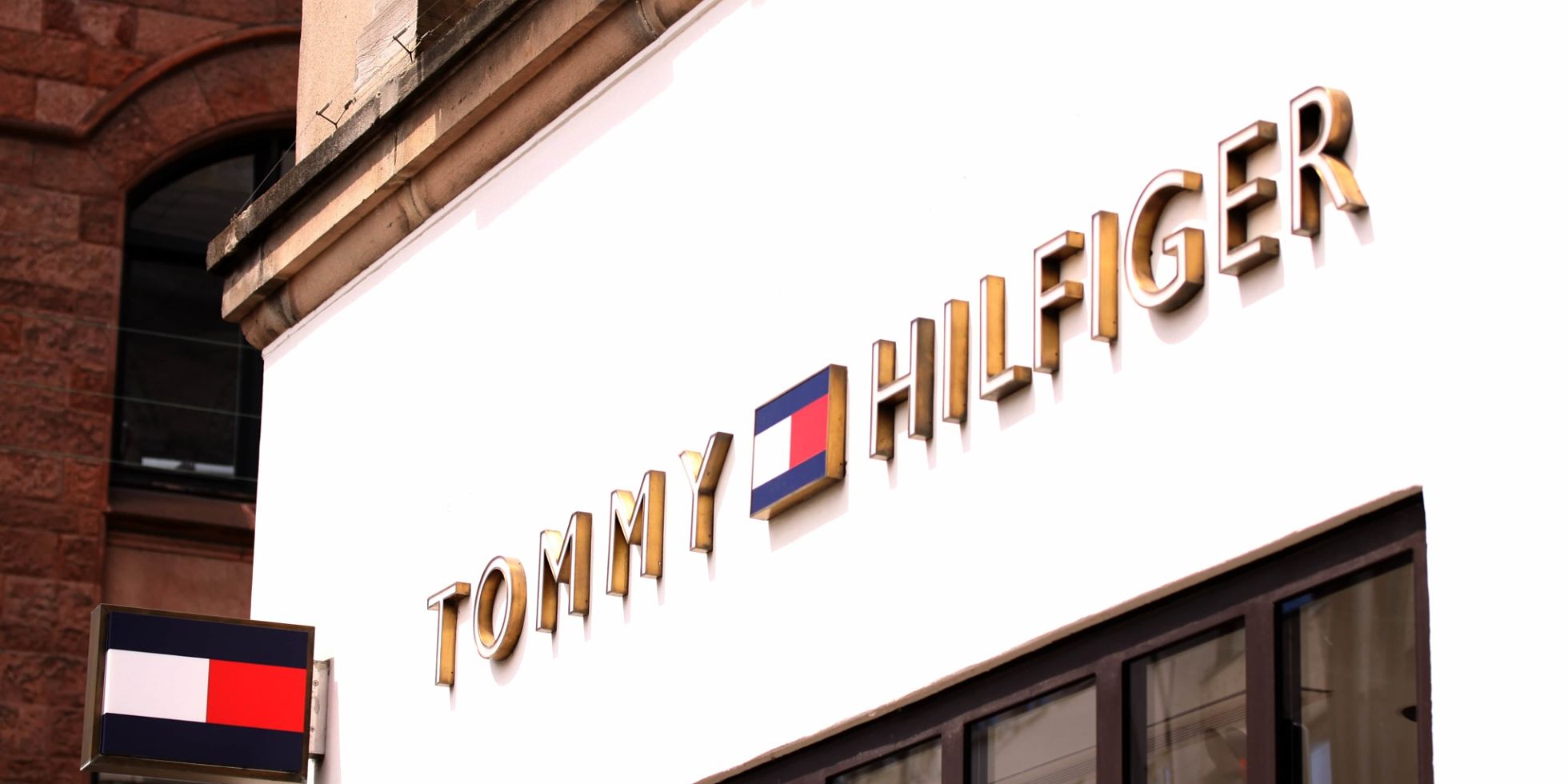 We visited the offices of Tommy Hilfiger and Calvin Klein in Amsterdam. Find out how they are creating an employer brand that will unlock a customer brand.
Last month, during London Workplace Week, I went rogue and visited a workplace in Amsterdam. It was the home of Tommy Hilfiger and Calvin Klein, part of the PVH group. From now on, I'll refer to this as Tommy & Calvin's place.
You'd expect this office to be set in the heart of the Western Canals, perhaps next to Amsterdam's Soho House. Of course, you would ­– this is a high-end fashion brand. It's going to want to be in the heart of the 'scene.' So, you can imagine my surprise when my cab driver sets off for the far end of the port, towards a spit that juts out into the main industrial canal. It's 8.00am, it's cold and I am windswept. What am I doing here?
But then, at the end of this part of the port rises a diamond – and that is how this building looks – all angles of white stone and glass. It's beautifully solid and it houses the European operations for PVH.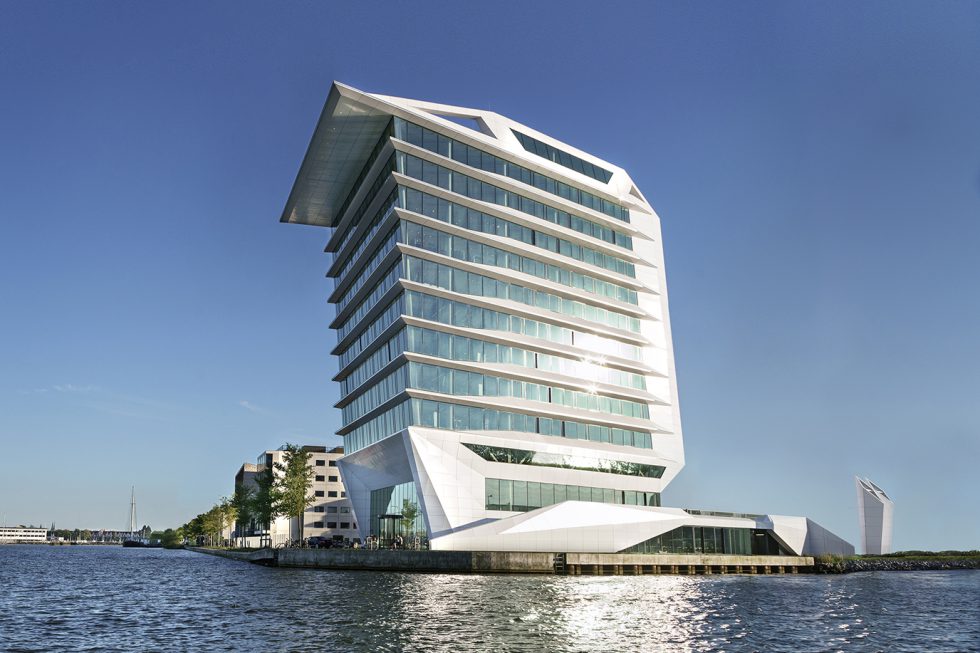 Copyright: Image courtesy of MVSA Architects
The first thing to note is how genuinely welcoming people are at Tommy & Calvin's. Everyone I met on the visit showed a warmth and sense of humour that made you feel that this was an enjoyable place to be. This was not 'The Devil Wears Prada'. From the buzz in the trip up in the elevator, to the pride in which the tech team showed off their data house and the camaraderie I felt come from security and reception staff, this felt like a genuinely authentic place of work.
My trip started, as all trips should, in the kitchen/lounge area. An army marches on its stomach is a fantastic truism. There were refreshments on offer and the now expected table tennis style games. This appears to be a 'permission to play' offer for employees – games and snacks are the basics they expect. But what I would say is that this was delivered in style. It felt laid-back but equally, functional. It was a place of work not a holiday camp, so total relaxation was not on offer. Sometimes I feel workplaces can go over the top trying to make things feel too much like home. It's not home – it's supposed to be a place of work and Tommy & Calvin have not forgotten that.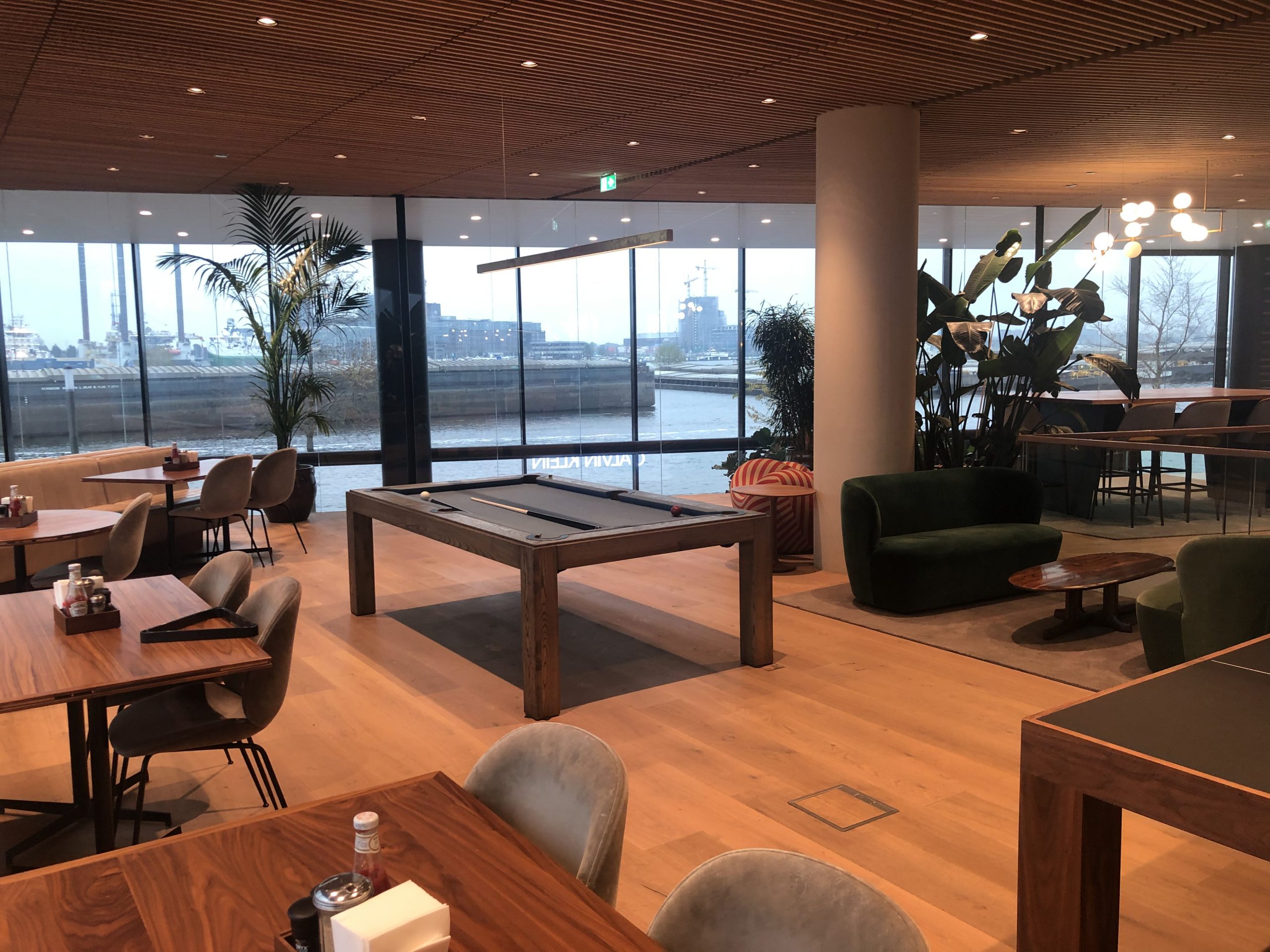 But what about the real places of work in the building – the offices where stuff gets done? I've had the chance to work with a number of fashion/clothing brands before (ASOS, Arcadia and M&S) so I've seen what sales floors look like, and they can be a mess with bits of rag trade items piled everywhere. This place is NOT like that.
The sales floors are decked out like department stores. Walking onto one of the floors, I felt as if I was going shopping ­– and I love shopping. The floors have been laid out so that people feel immense pride in their product. It is merchandised and treated with respect. These are the floors on which the sales teams work with department stores (the Harrods, Galeries Lafayettes, KaDeWes) to select products for the seasons ahead. Sales teams work at giant benches that have embedded within them giant touch screens where they can showcase the product on models; or  advertising; and select 'live' the products and delivery schedules that will work for the next season. This is an impressive use of technology. It's modelling what a client's shop floor is going to look like in the year ahead. And there are multiple floors for each product – men, women, sports, children etc. It's functional; it's inspiring; it treats the product with pride and it's a floor you feel privileged to walk onto.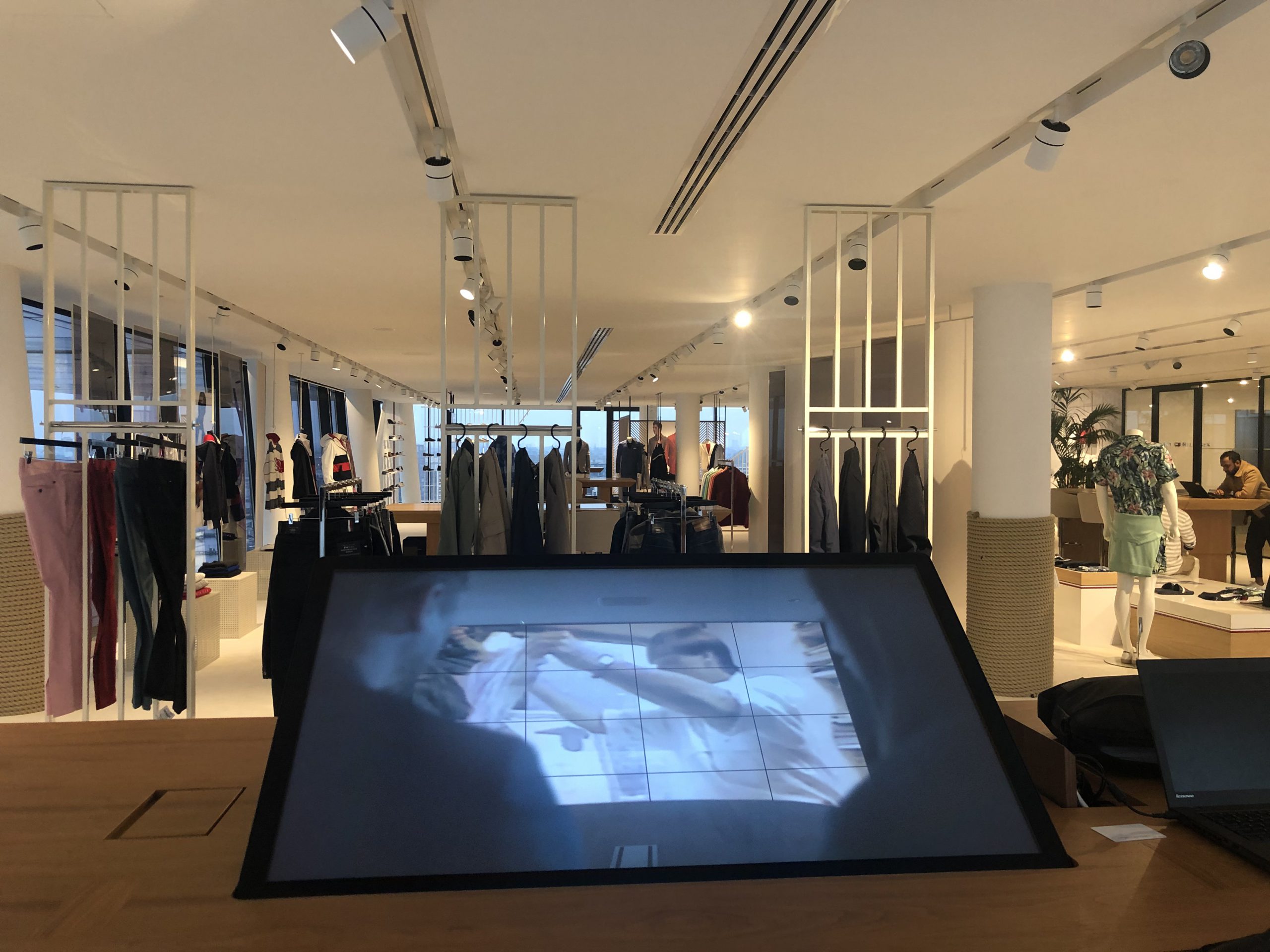 The use of technology is impressive throughout. In the canteen, lunches can be selected on large screens and paid for quickly via contactless payments at self-serve screen. And yes, the food is subsidised, and the restaurant looks like the type of place you would happily stop off at for lunch in the heart of Amsterdam.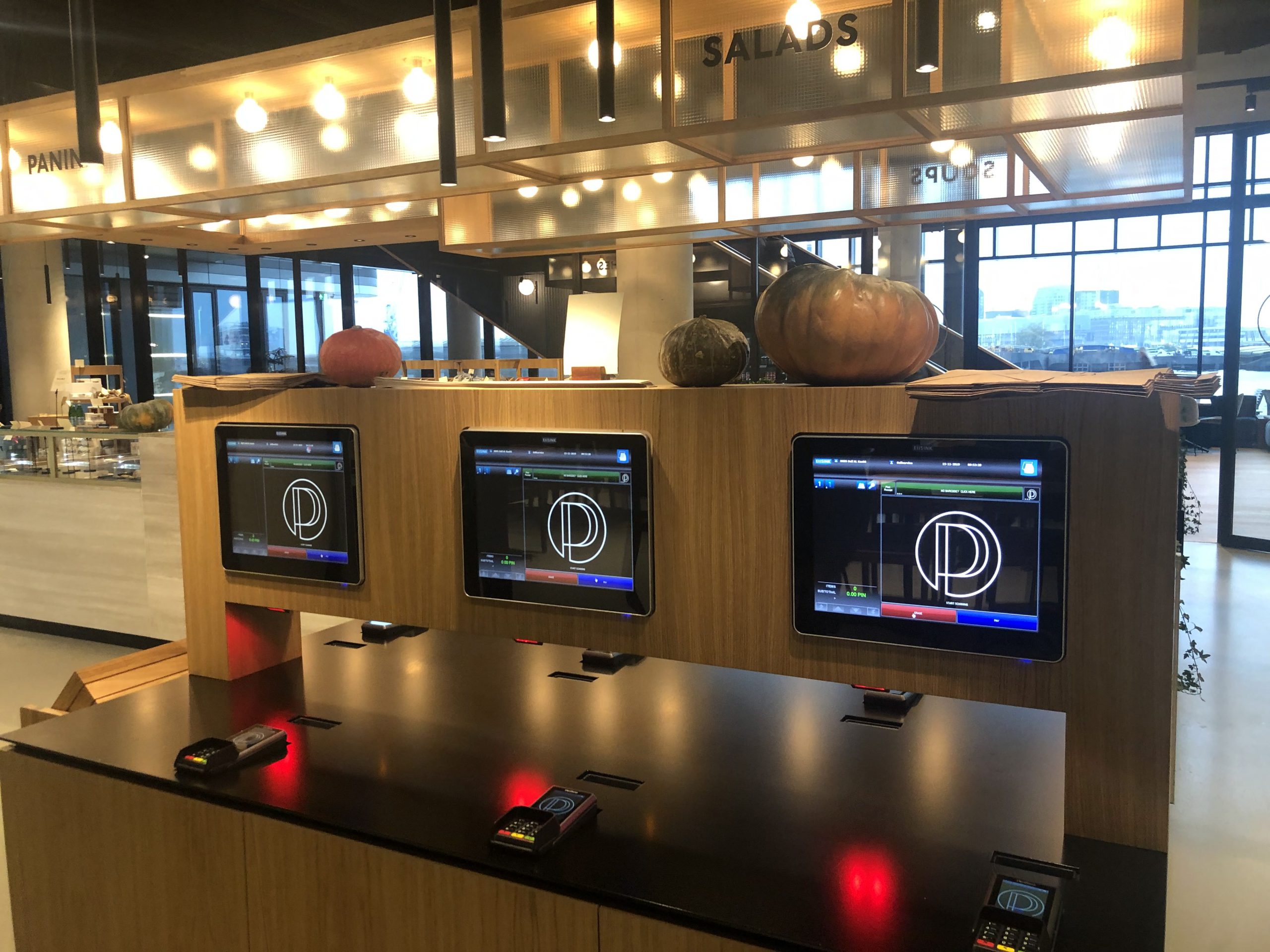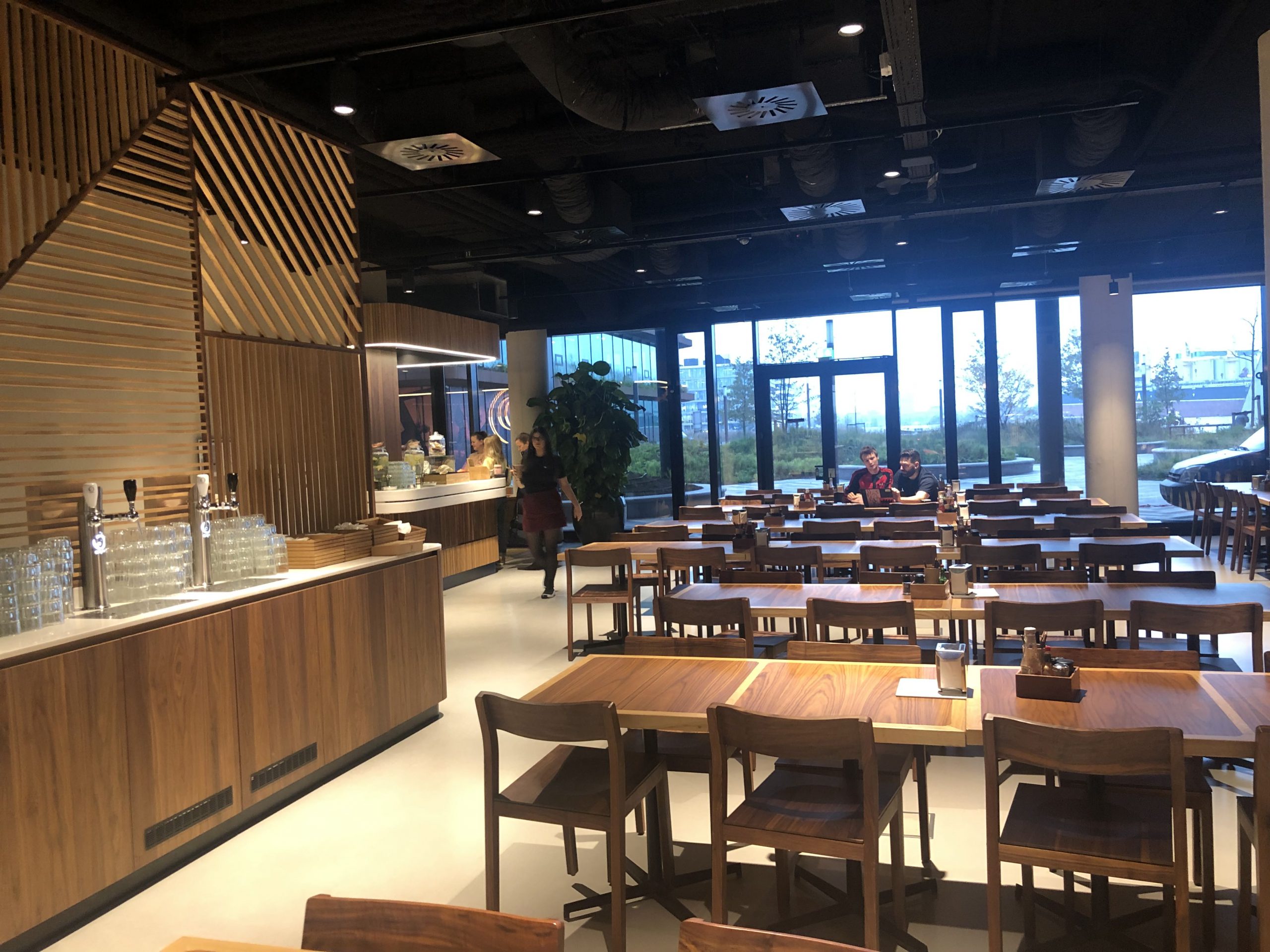 But for technology, one of the most impressive areas is what I'll describe as the data greenhouse. Looking like an air traffic control centre, Tommy & Calvin have allowed the digital team to create a hub that scrapes all the 'live' data they have on key operations and serve it up in one place. The solution they have developed means that they can see which websites are busy, where in the world and why. They can see which production lines are running; what they are producing and how fast they are shipping. They can balance all this data to give employees real-time data. That's impressive. And it was enabled because technology staff made the suggestion.
Throughout the workplace Tommy & Calvin have created the variety of spaces required to get work done, even turning stairwells into a waterfall of soft seating where people can escape with laptops.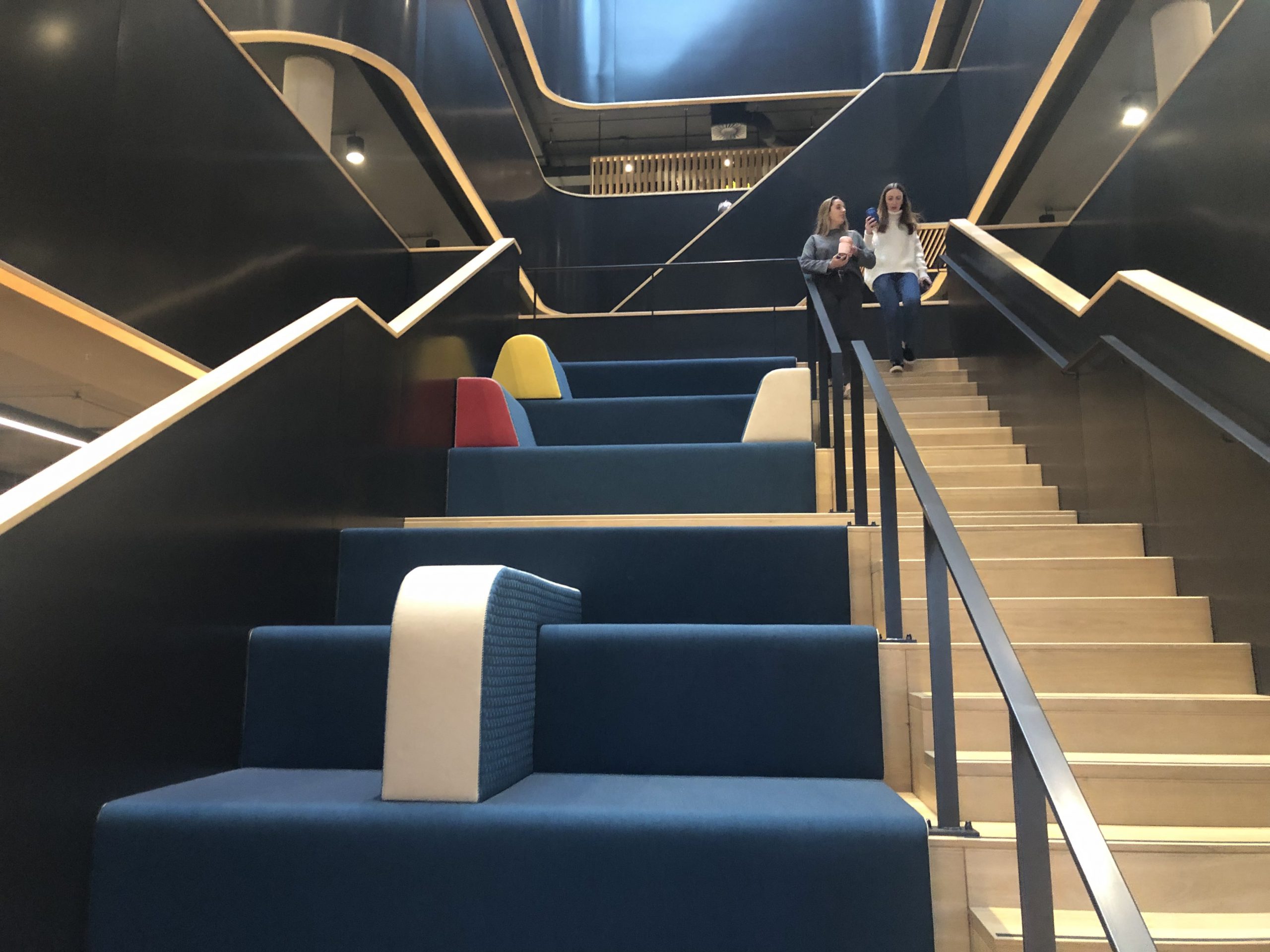 Tommy & Calvin are doing what all great brands should do. They are creating an employer brand that will unlock a customer brand. To you and me, Tommy & Calvin are premium, high-quality brands that you like to show off because you have earned it. On the inside, Tommy & Calvin are creating an atmosphere that is about pride, attention to detail, style, imagination and commercial quality. It's those attributes that help people live the brand, and judging on this workplace, they are doing it well.