Workplace Wednesday: When an office becomes a home away from home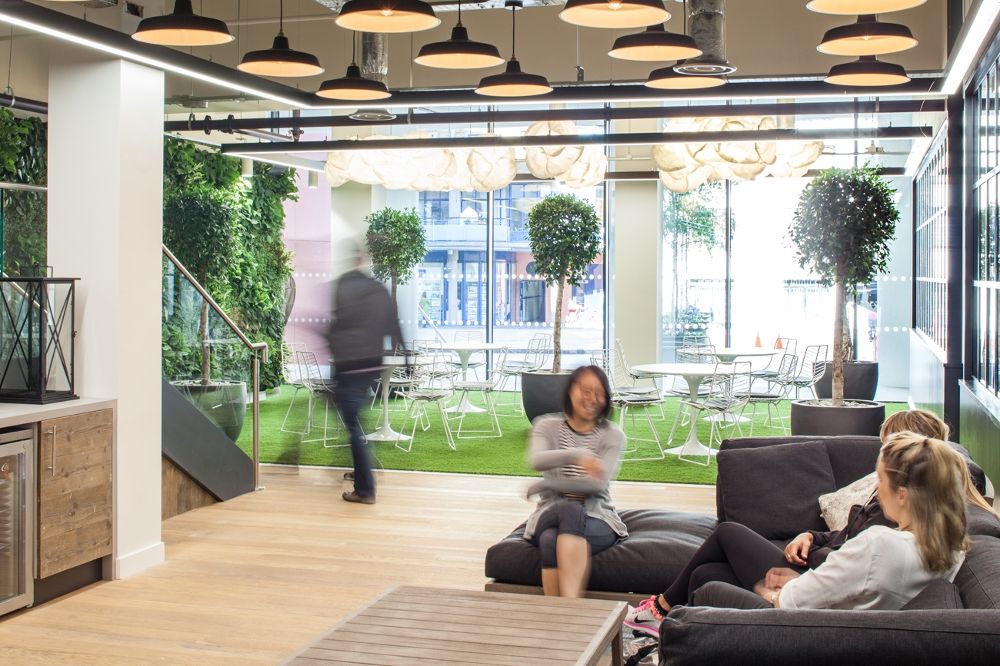 As part of our Workplace Wednesday blog series, we took part in Workplace Week – a week-long event which "shines a spotlight on some of the most innovative, creative and celebrated workspaces, all while raising money for children's charities". We booked ourselves onto three office tours – one of which was ZPG to see how this business has shaped their workplace design, culture and evolution.
ZPG is home to Zoopla, Prime Location and USwitch. Voted by Glass Door as one of the Top 10 Coolest Offices in 2017, it was described as "a place where meetings can take place in the living room, dining room, swimming pool or treehouse!" What struck me as I read this was how ridiculously over-the-top (and even a little outdated) it all sounded, but I was intrigued to see why this workplace ticked all the right boxes for the three businesses that live there and the lucky people who work inside it.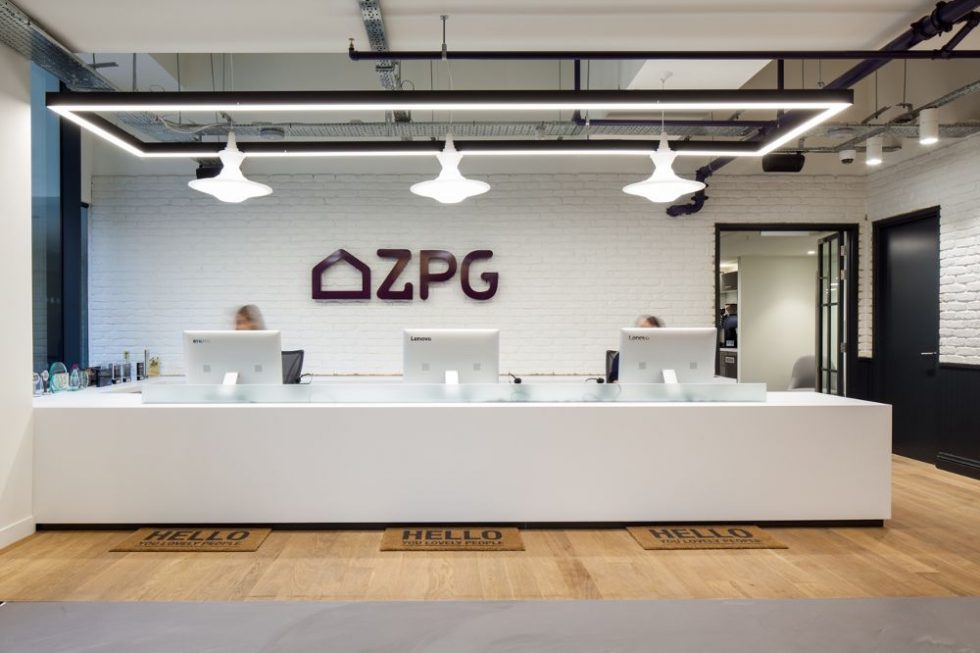 Copyright: Image courtesy of Maris Interiors 
Workplace design: A warm welcome
The first thing that hit me the moment I stepped through the front door was the warm welcome I received from reception (and the welcome mat!), urging me to make myself at home with an array of soft drinks while I waited for the rest of the tour group to arrive. That and the impressive living wall in the waiting area. At least 8m long x 3m high and made up of 10,000 plants, I'm told it gets maintained every two weeks by a team of gardeners who lovingly repair it with 100 more plants each visit.
Workplace design: A home away from home
The tour began in a spacious cafe where their very own barista served us freshly brewed coffee as our guide explained the concept behind the design. Inspired by a CEO who recognises people as "talent", the notion of a "home away from home" emerged. Not just a visual cue for how to theme the 60-odd meeting rooms, but also a way to unite three businesses living under one roof. Businesses that are united in nurturing talent by listening to what people need in order to achieve that good old 'work-life' balance.
Workplace design: Different strokes for different folks
Of course, all businesses are ultimately driven by results and keeping your employees engaged is key to organisational success. Creating a workplace that offers the right conditions for colleagues to give their best each day is one aspect, creating a culture of trust and respect is the other. Give people the freedom and flexibility to work in ways that suit them – right down to the minutest detail – and the results will speak for themselves.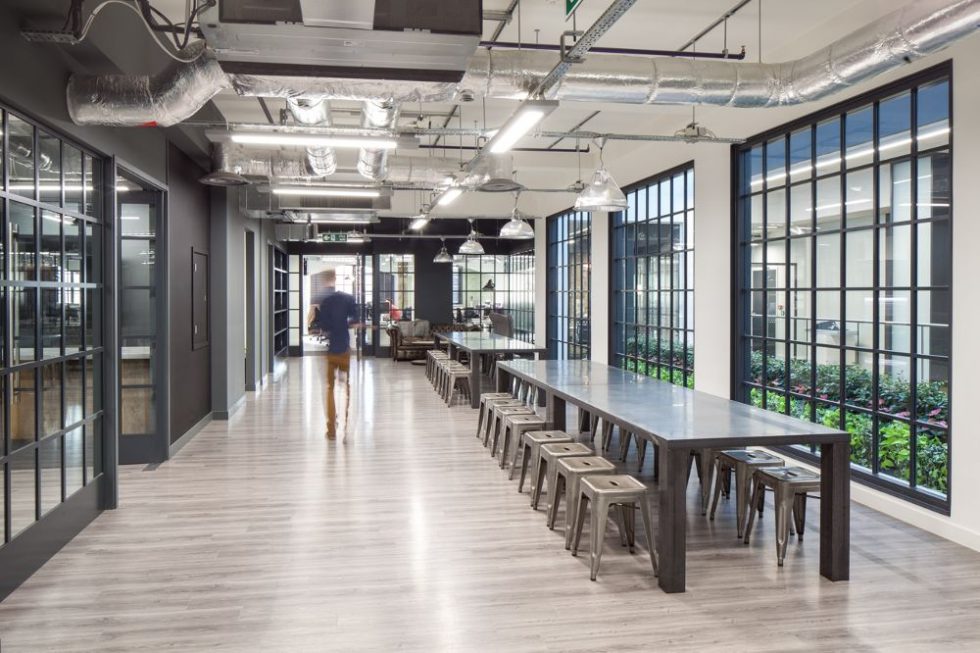 Copyright: Image courtesy of Maris Interiors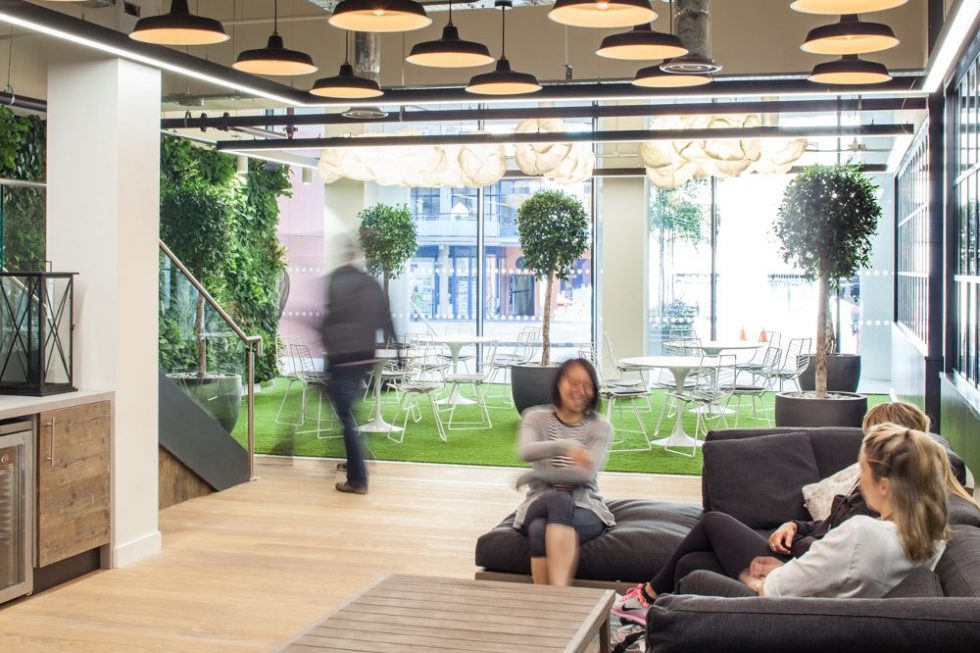 Copyright: Image courtesy of Maris Interiors 
Workplace design: Feels like home
When you share the same home, it's important to integrate and collaborate so that it feels like home culturally. People are inherently lazy – you have to force them to move around a space. If you put all the meeting rooms on one floor, where's the incentive to visit the other floors? This workplace does it well by encouraging people to take a vertical journey through the three floors, creating centralised areas and putting the most popular spaces on different floors or at different ends of the room. Only then are you likely to bump into people or meet someone new.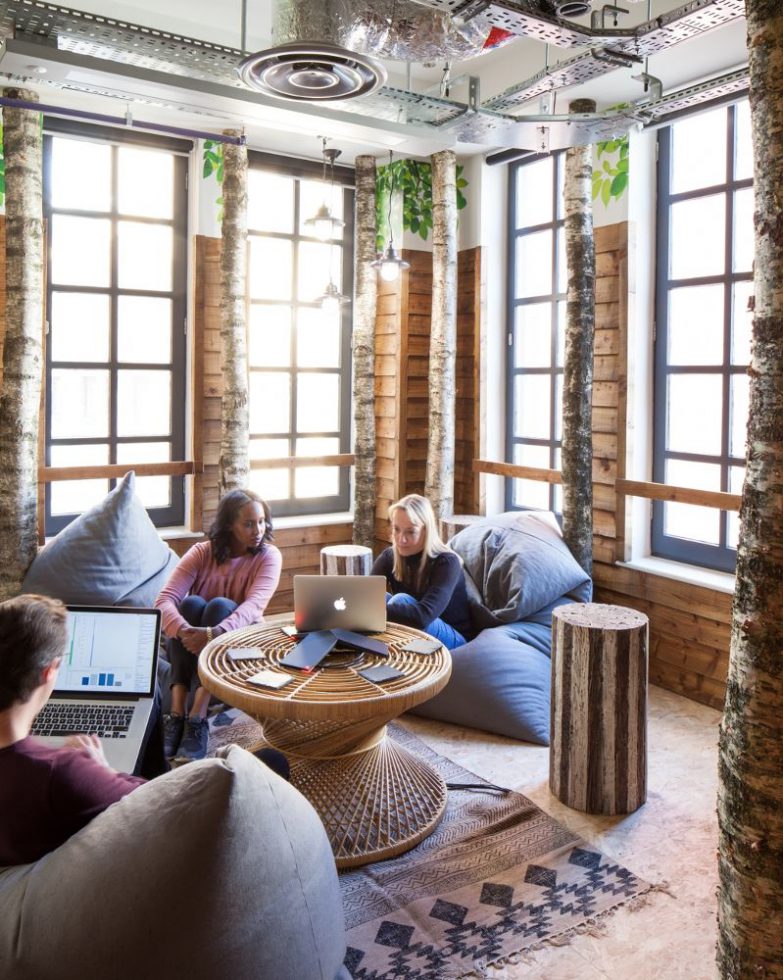 Copyright: Image courtesy of Maris Interiors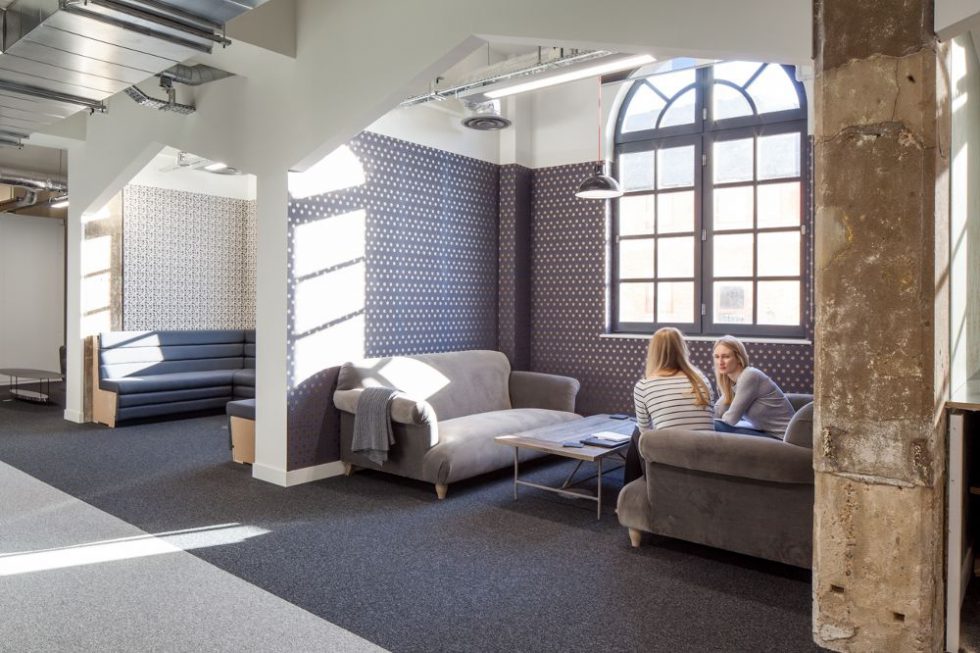 Copyright: Image courtesy of Maris Interiors 
Workplace design: Happy families
Wandering from floor to floor, marvelling at the level of detail that had gone into theming every nook and cranny, the novelty factor soon began to wear off and I noticed instead the different ways in which people were working. Collaborating over the rolltop bath, having a private conversation in the shower, letting off steam in the gym, chilling in the games room… the list goes on. I became acutely aware of how important each and every one of these environments are in enabling new ways of working – ways that are conducive to a pleasant and productive day at the office.
Workplace design: Moving on
As the tour came to an end, our tour guide explained how this was a constantly evolving process. People are never 100% happy and business needs never stay the same. For example, ZPG having to deal with new restraints such as the requirement for restricted areas. We're talking turnstiles in the reception area here. Which left me wondering how much longer would they be able to keep this place feeling like a home from home? Perhaps they could install a garden gate instead.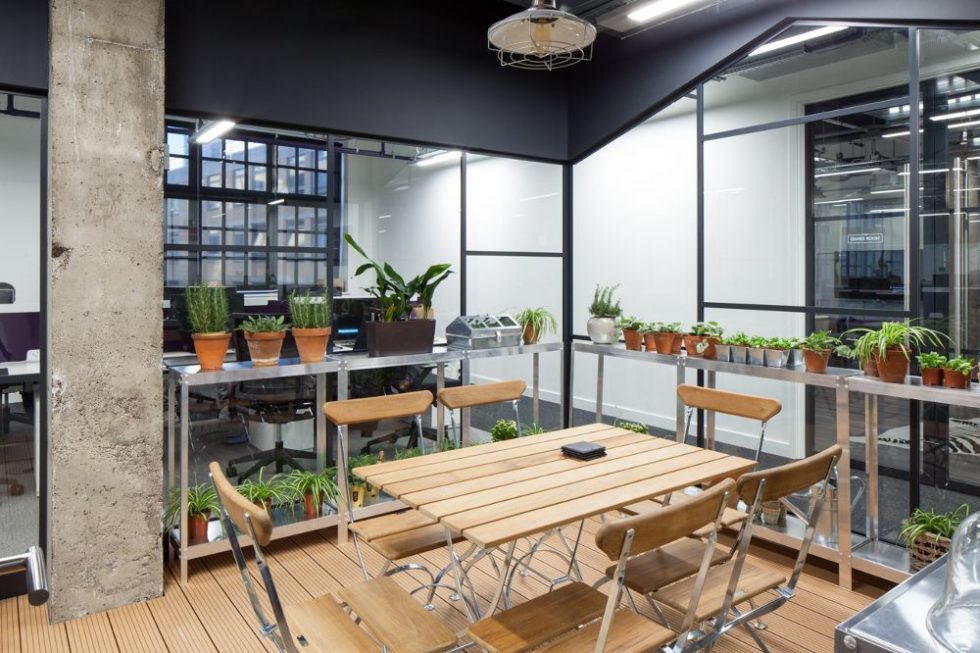 Copyright: Image courtesy of Maris Interiors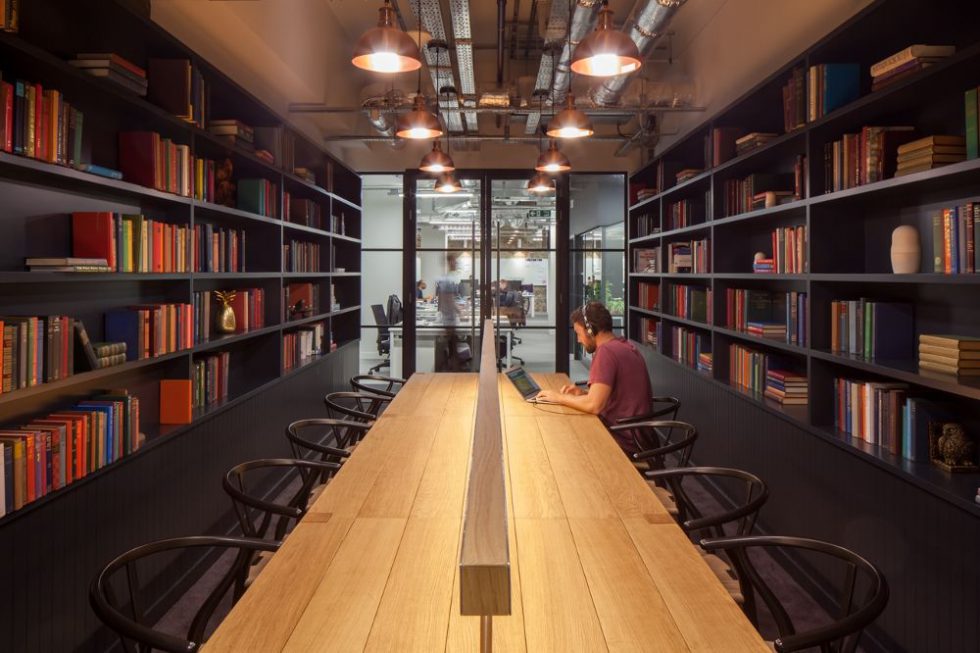 Copyright: Image courtesy of Maris Interiors 
At The Team, we specialise in workplace brand experiences. Whether you are redesigning your current workspace or moving into a new office, we look at how you can engage employees and encourage new ways of working by making the brand work in your space: through communications, actions, leadership and environmental design.