Your careers website is your first employer brand experience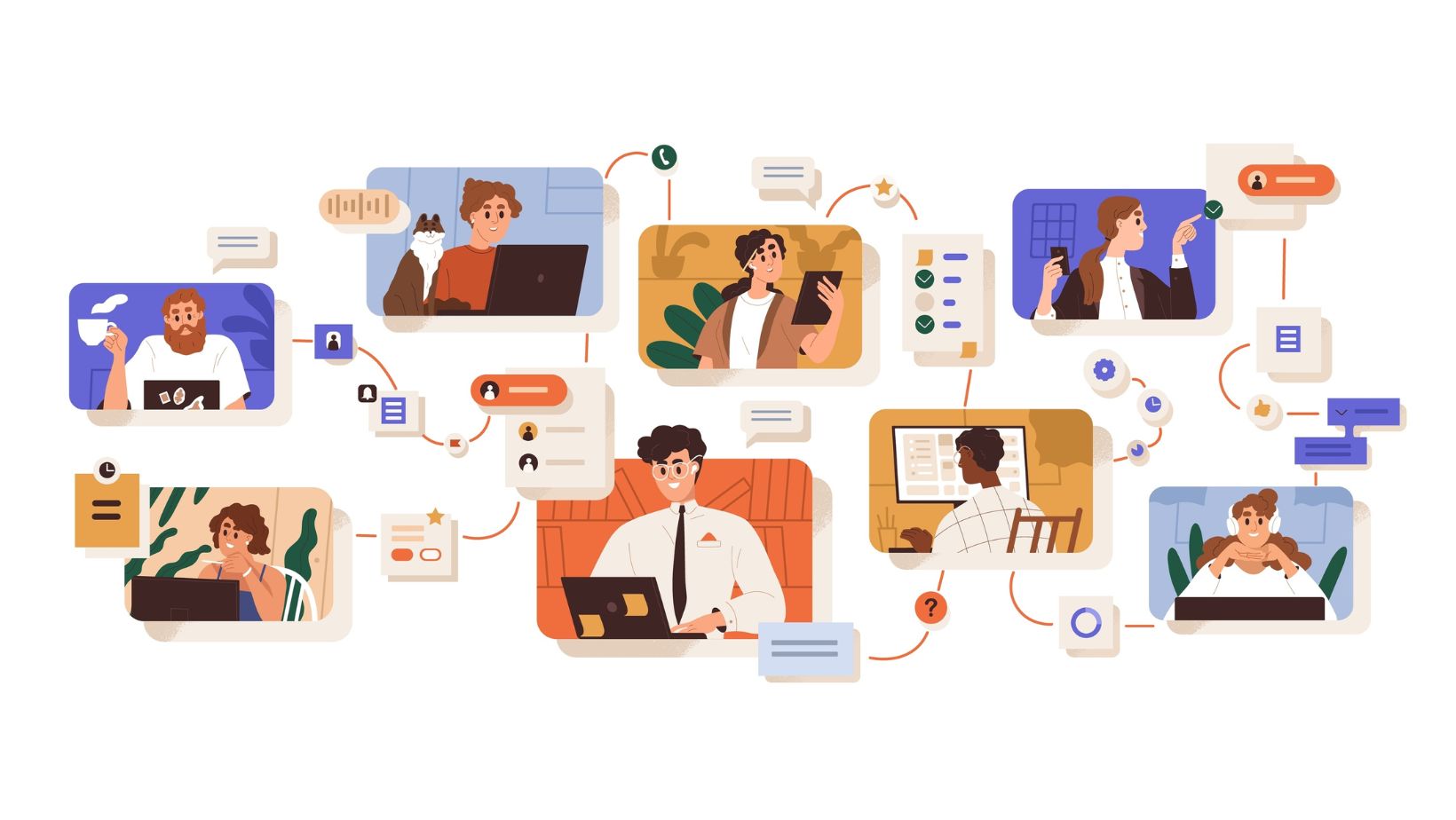 If the reputation of a company's products and services is its face, the talent brand is its heart and soul
 Hank Stringer & Rusty Rueff

In 2009 I was contacted by a recruiter. They wanted to see if I was interested in a role as a senior designer. The job looked really nice. Would I like to meet the recruiter? I went in to see them.
The recruiter was from TMPW recruitment advertising. I turned up. We chatted. And halfway through the conversation with the recruiter, I realised that this actually was the job interview. They were a recruitment advertising company and wanted a senior designer.
I had never even heard of recruitment advertising before. I loved it. Fortunately, they loved me too. I got the job.
And so, for two and a half years I specialised in recruitment advertising, developing career website experiences, intranets, campaigns for graduates, and university events. Pretty much all the things you need to do to attract the talent you need.
In my time there, I worked with Lloyds Bank, HSBC, Barclays, and the Bank of England. At The Team, I've worked on careers websites for Sony, Sovereign housing,  Red Star Tomatoes and NS&I. They have all proved to be vital brand interactions for clients.
But too many careers experiences are failing candidates and their companies. Here's why.
Believe me, I know. Even I'm dissatisfied with some of the sites I have worked on.
Because today, the careers website experience is not just about people looking for a job. It's about companies looking for talent when talent is quite hard to come by. It's important to have a platform that is a true reflection of the brand, and one that convinces the right talent to join.
And yet, forces are at play. The power and temptation of buying cheaper off-the-shelf templates is hard to resist.
Before it used to be just a page on the main corporate website with a list of roles, but those days are gone. Candidates want to see what the experience of working with you is like; what the culture is like; what are they going to get. Are they going to work remotely? Do they have flexibility? If they are in the office, is it exciting and dynamic?
It's not just about the application.
In my time, I've learned 3 things:
1. Your career website is a brand experience, not just an application site
2. Creating an inclusive and accessible experience nets more talent
3. Bringing the culture of your workplace to life from the first experience sets the tone
Over time, I've seen some inspirational design work.
Jaguar Land Rover have been very open to finding talent. Even in the early days of social networking they were creating communities where prospective candidates could complete tasks together. Way before a candidate even applied for a job, they created an experience that allowed people to engage with the brand.
This allowed employees to learn a bit more about the culture of the company, and the collaboration between teams that took place. Still today, not enough clients do that. But Jaguar Land Rover, had a big focus on showcasing culture and the mentality behind the wheel of the organisation.
Too often long-winded applications disrupt and disappoint the experience. Too many top companies still use a pre-existing ATS (applicant tracking systems) that just disappoints.
It's not about collecting candidate applications. It's about building relationships that lead to quality applications.
It's normal to buy an ATS off the shelf because building one of these bespoke, costs a small fortune. But, which one to choose? There are lots of them. Choose one that is fit for purpose and simplifies your life and that of the candidate.
There are some good ATS options out there. But too often, the gulf in experience between the main website and the ATS is too wide. There needs to be a seamless experience between your website – where you have your job listings, your cultural experiences, your benefits, and brand content – and your ATS.
If you don't have that brand experience and a seamless link with your ATS then everything breaks down. Your brand identity breaks down, your tone of voice, your personality, all of it breaks down, because too many off-the-shelf platforms are too vanilla. You can't really do much with them. And when the experience breaks, it reflects badly on your brand image.
Creating a great brand experience on your careers website
To Talent Acquisition teams I say this – it's about creating an employer brand experience on your career site and doing the least amount of fulfillment via the applicant tracking system. This way you build and retain a relationship with the talent you want. Remember, your EVP will have been crafted with key personas in mind. You need to design your careers site experience for those personas – not just for anyone. That way, you design something that is distinctly you.
And, if you manage to serve up the story of your brand and reflect the culture of your organisation before they get to your ATS, then you'll have convinced them that they should come and work for you. Just keep that ATS as functional and as minimal as possible.
The Team developed the careers site for Sovereign Housing which has a great ATS is in operation. Crucially, it was designed by designers and built by developers. It's usually the other way round, with developers building templates and designers applying brand – just plain wrong.
The UX for Sovereign is intuitive and the look and feel are very simple. The process for uploading your CV was chunked up and simplified in terms of skills, experiences, education, and cover message (or letter). And the guidance on how to upload or create a PDF of your CV was very clear – lots of hand-holding which applicants want. Especially when they may be applying for a number of jobs.
You want a careers website that is going to sort the right candidates from the wrong ones. Create a pipeline of talent ready to go!
Think simply.
There are three pieces of advice I'd give to any client putting together a career site.
1. Your career website is a brand experience for different target audiences
First, think about how people want to perceive your brand. And why should they join you? It's a market where there are loads of offers at the moment where people are applying for different jobs. People want to know what kind of environment they will end up in; what are they getting back; what differences are they making in the world and how their role will be relevant.
There are different audiences who are applying for your jobs. There are the more senior hires who know where they are; know why they are joining and what their role will be, but want to understand more about the strategy and see the potential long-term reward.
Then there are people who are looking for pathways and how to progress within a company. And then, then there are interns or apprentices who are more interested in the culture of a brand and how to get started.
But for all of them, culture is key. They will want to see what the culture is like. Are they going to have fun or is it serious? Will they collaborate, or are they doing work alone? What are the benefits? As we all know, it's about being clear about the give and the get. Be clear on communicating what you expect from people and the intrinsic and extrinsic benefits. That is a big differentiator between companies now.
2. Be inclusive and accessible in everything you design
You have to showcase your inclusivity. You have to let people see that no matter what their ethnicity, gender, diverse abilities, or sexuality, they can be themselves. The workplace has to be accessible for people so that they can then focus on the role they are playing within the team.
And that accessibility extends from the user experience on your careers site through to physical design: how offices are built, and how you design spaces for people with diverse abilities. When a candidate turns up for an interview, it needs to be accessible.
When you get applicants with visual impairments, they need to be able to access materials. So as a designer of a career experience, you need to think about audible solutions, sign language, screen readers, and subtitling. You have to think about digital accessibility.
3. Bring the culture of your workplace to life through stories
And finally, bring the culture to life. Tell stories. Share experiences from people who have worked there and are working there. Share reviews.
Bring your culture to life through the careers site. I've worked with some companies where they pair experienced employees with apprentices to make sure they are completing their applications properly. That shows how they bring their culture of care and nurturing to life from the very first interaction.
The way you bring your culture to life through the careers website experience, it's priceless to some of these people. And, it sets the tone for the behaviour you expect from the people who do join your business.
Your site needs to be as good as the best experiences that people have had before.
Your site needs to be as good as the best experiences that people have had before.
If your site is not performing as well as the best site they've ever used, it means you're actually not performing as well as everybody else. That's the harsh reality.
People don't have the patience to look for things, they don't have the patience to read a lot of information. Content like video stories is way more effective than writing reams and reams of copy. Providing content in different formats for different people to digest, that's key these days. People want things right there, right now, because as with everything else we use in our life, everything is immediate and very short and snappy.
Simplify things. Otherwise, believe me, there is another company that's hiring.