Avanade
Building Avanade's brand from the inside out
Challenge
Avanade is a global company with over 28,000 people solving complex business problems with innovative digital solutions. Founded in 2000 as a joint venture between Accenture and Microsoft, they have grown rapidly. As they moved from start-up to a more mature business, they needed to reflect this transition for colleagues and clients alike.
A key challenge was ensuring the brand experience for clients and colleagues was aligned. The Team were brought in to articulate the client's "brand on the inside", improving the employee experience and impacting employee acquisition and retention.
Solution
We established the employee promise – what an employee can expect to gain working at Avanade – plus the design principles.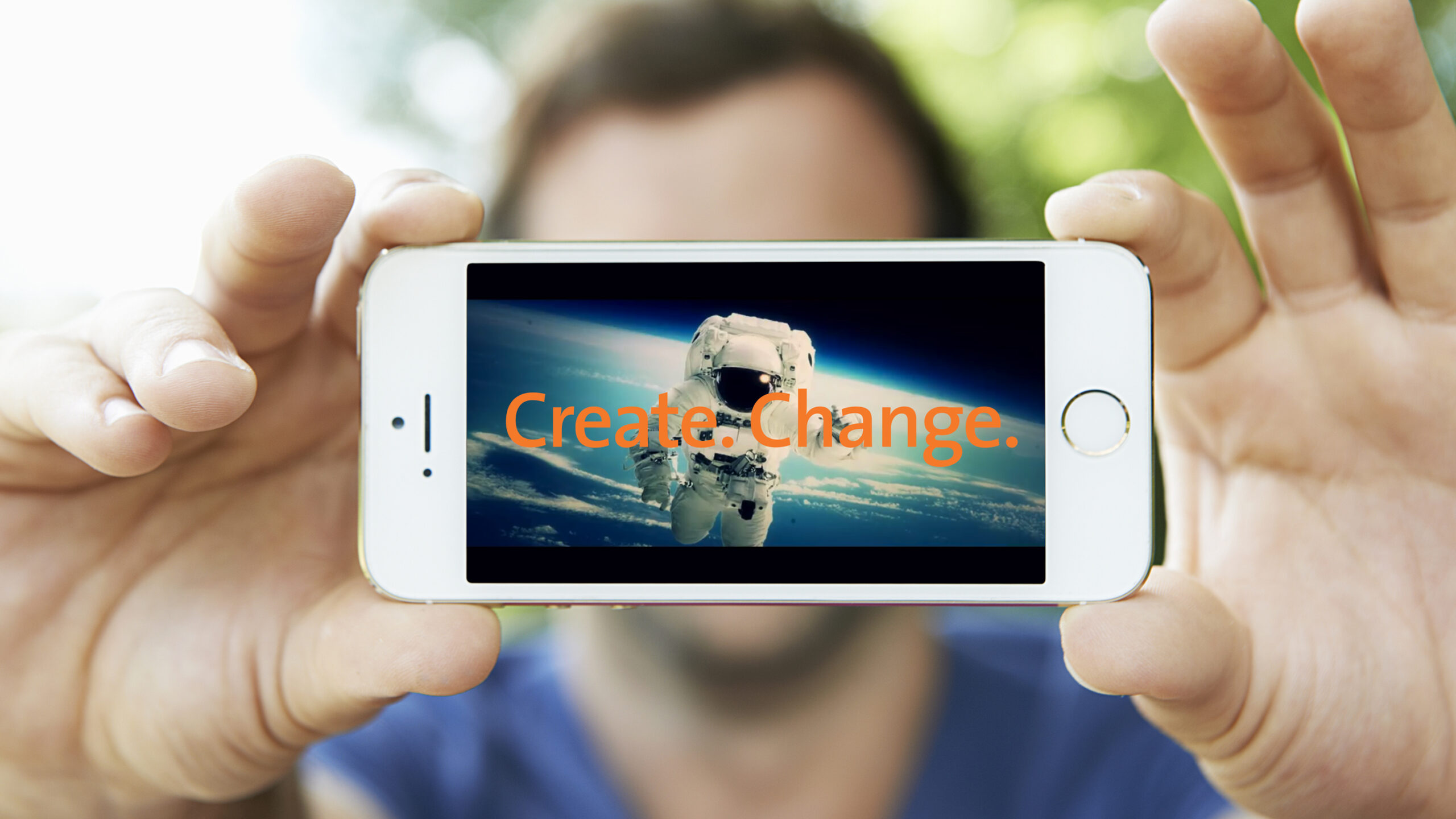 Our first application of the design principles was a review of the candidate experience – from first touch to 18 months in role and reimagined this through the lens of the design principles.
An outward-looking storytelling approach was developed so that Avanade's stories were built on the impact on the end-user – usually the client's customer.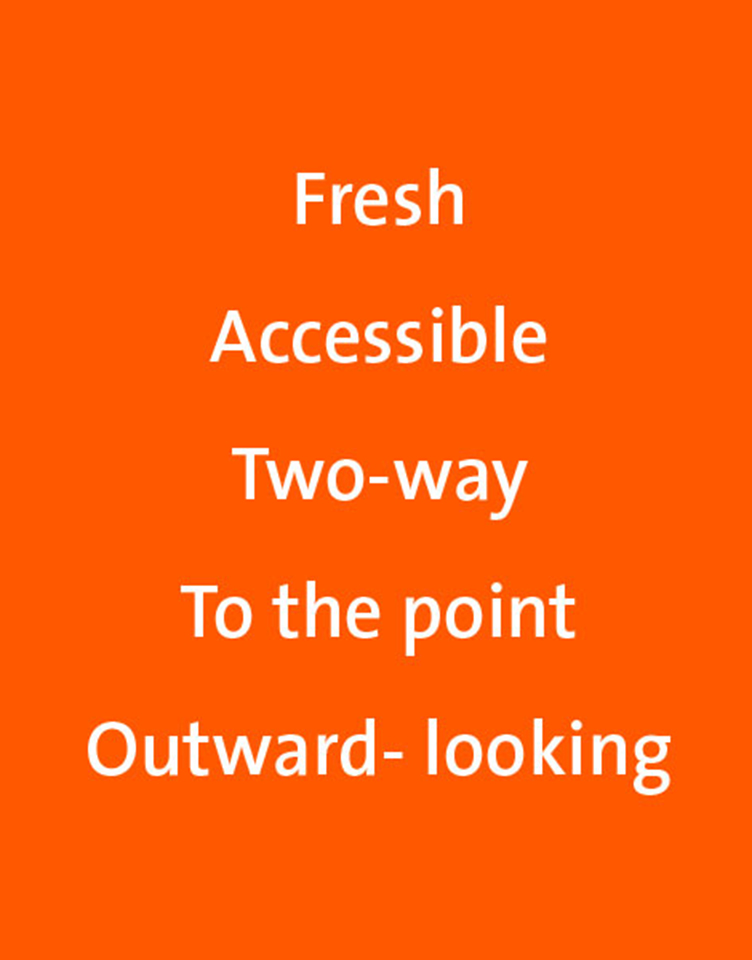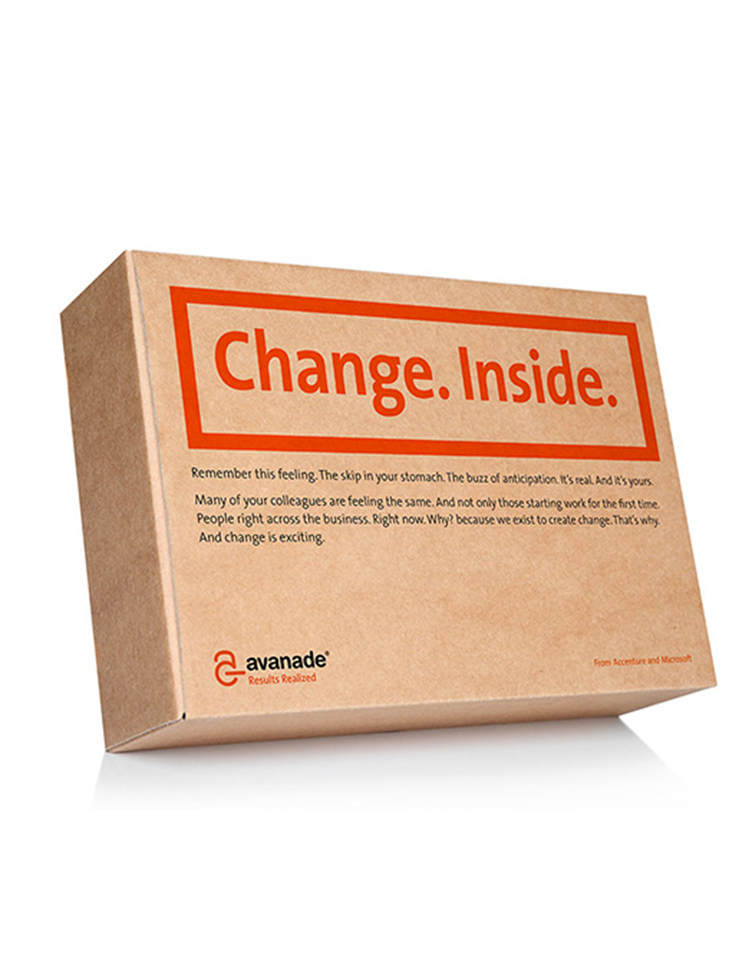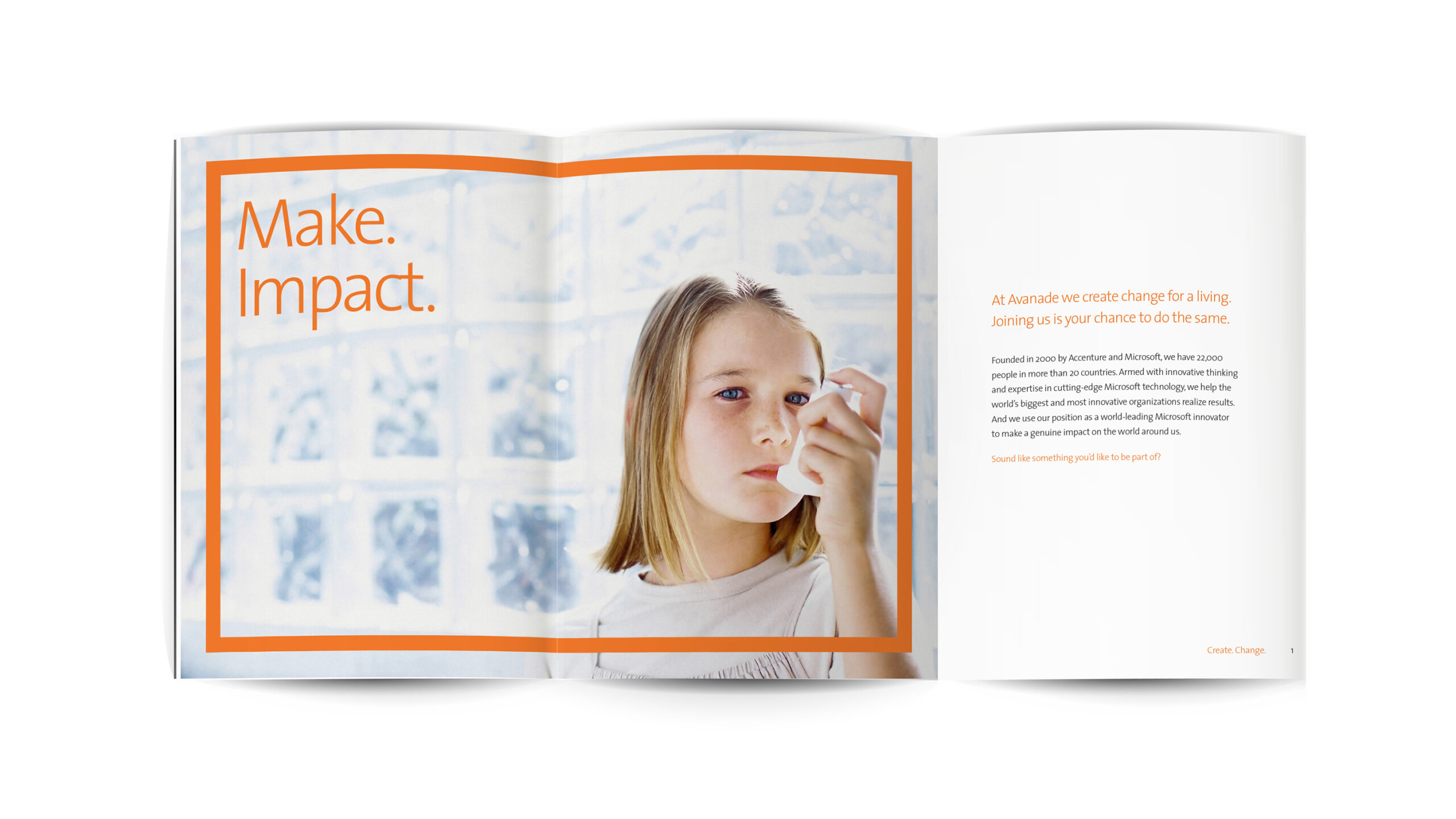 We then redesigned the careers website, created a new hire portal, developed a new language for talking to potential recruits and consolidated the onboarding programme elements into one, to deliver a far bigger impact.
By creating the right environment, the right tools, and processes – the right experience – Avanade is enabling their people to deliver client experiences which align with their expectations of the brand.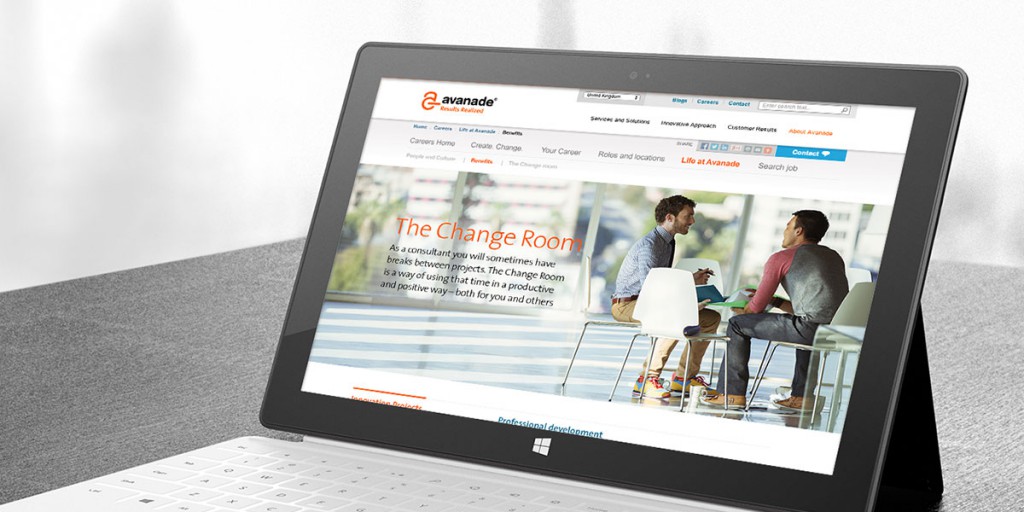 The Team quickly got under the skin of who we are and how we tick. They deliver business-critical thinking and creative that is helping transform how people articulate and experience our brand both inside and outside of Avanade.
Steve Kelly, Chief Human Resources & Leadership Officer at Avanade