Boots
Creating a stand-out internal identity at Boots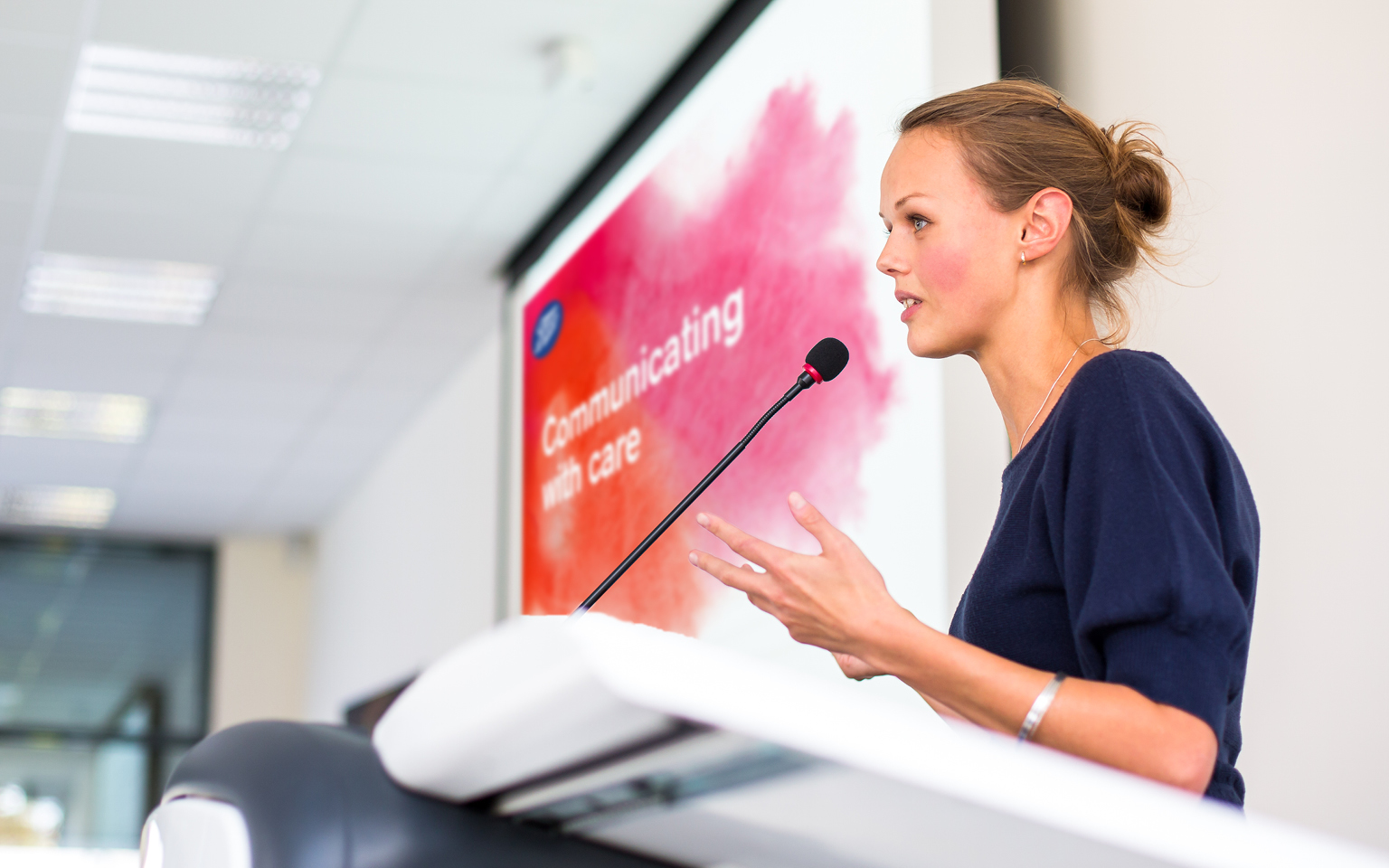 Challenge
Boots is a fantastic brand with a clear purpose – to be the world's best pharmacy-led health and beauty retailer – whose success is built on being customer-focused.
Ambitious plans to grow the business required a fast-paced approach. A company which can learn faster, be more agile, more innovative and more focused on performance. Boots recognised that a critical enabler to achieving an even better Boots was its employees – all 65,000 of them.
Our role was to help make Boots' employees feel good so that their patients and customers could feel the same way.
Solution
From the very beginning, we involved employees across the business – senior stakeholders, communication experts, the Pharmacist Partnership Panel and the Employee Forum. It was essential that we heard from employees themselves.
We identified a 'unified language', visual and verbal, which was received very positively across the organisation. Everyone was receptive to the colourful, vibrant 'brushstroke' visuals and 'inclusive' tone of voice – which both gave new life to internal communications.
Communications were made to feel more inclusive and less authoritarian. So instead of 'You' or 'Boots', writers were encouraged to favour 'Our', 'We', 'Me' or 'I'. The shift away from the corporate/parental voice would help Boots employees own their successes and create a sense of equal footing.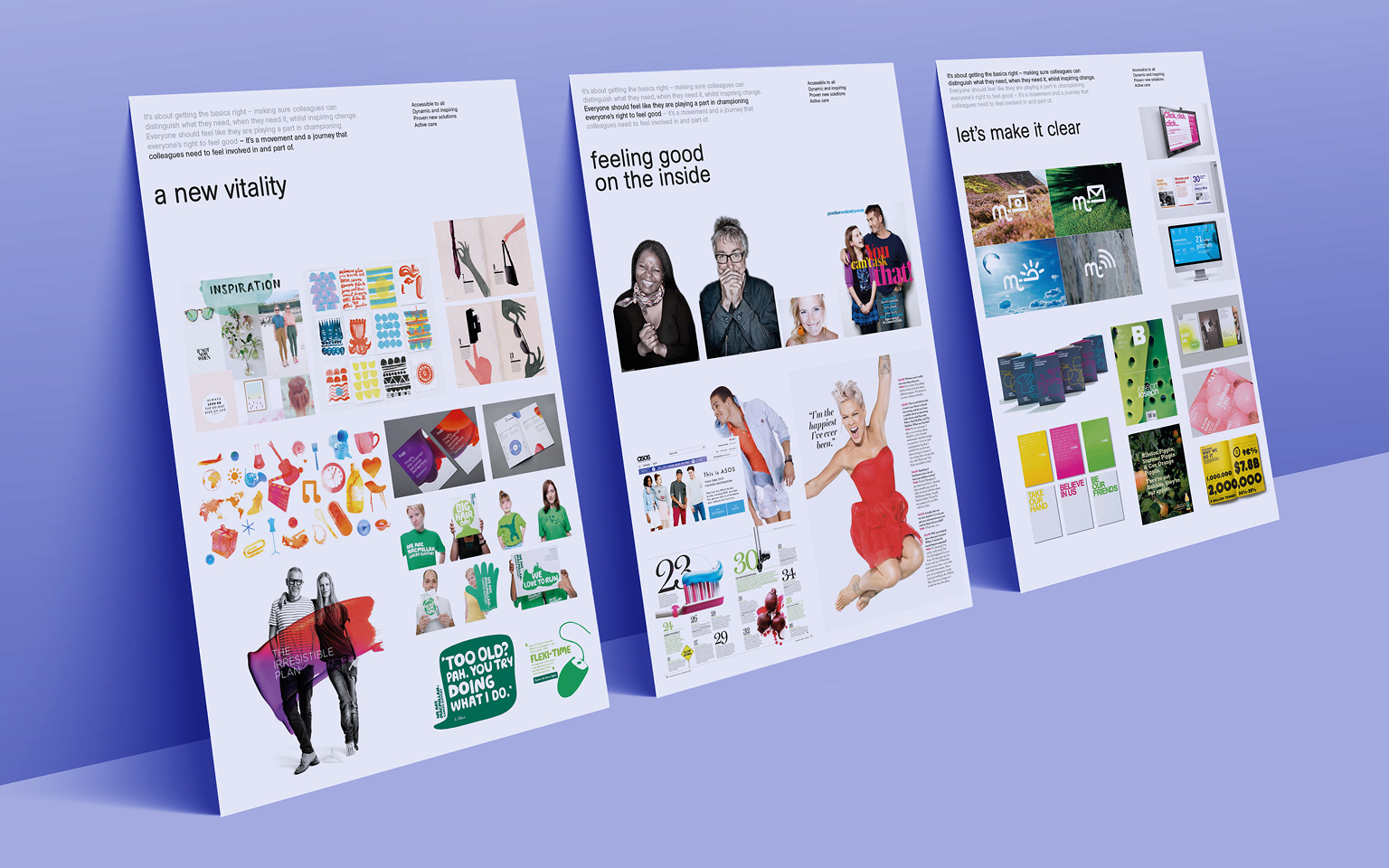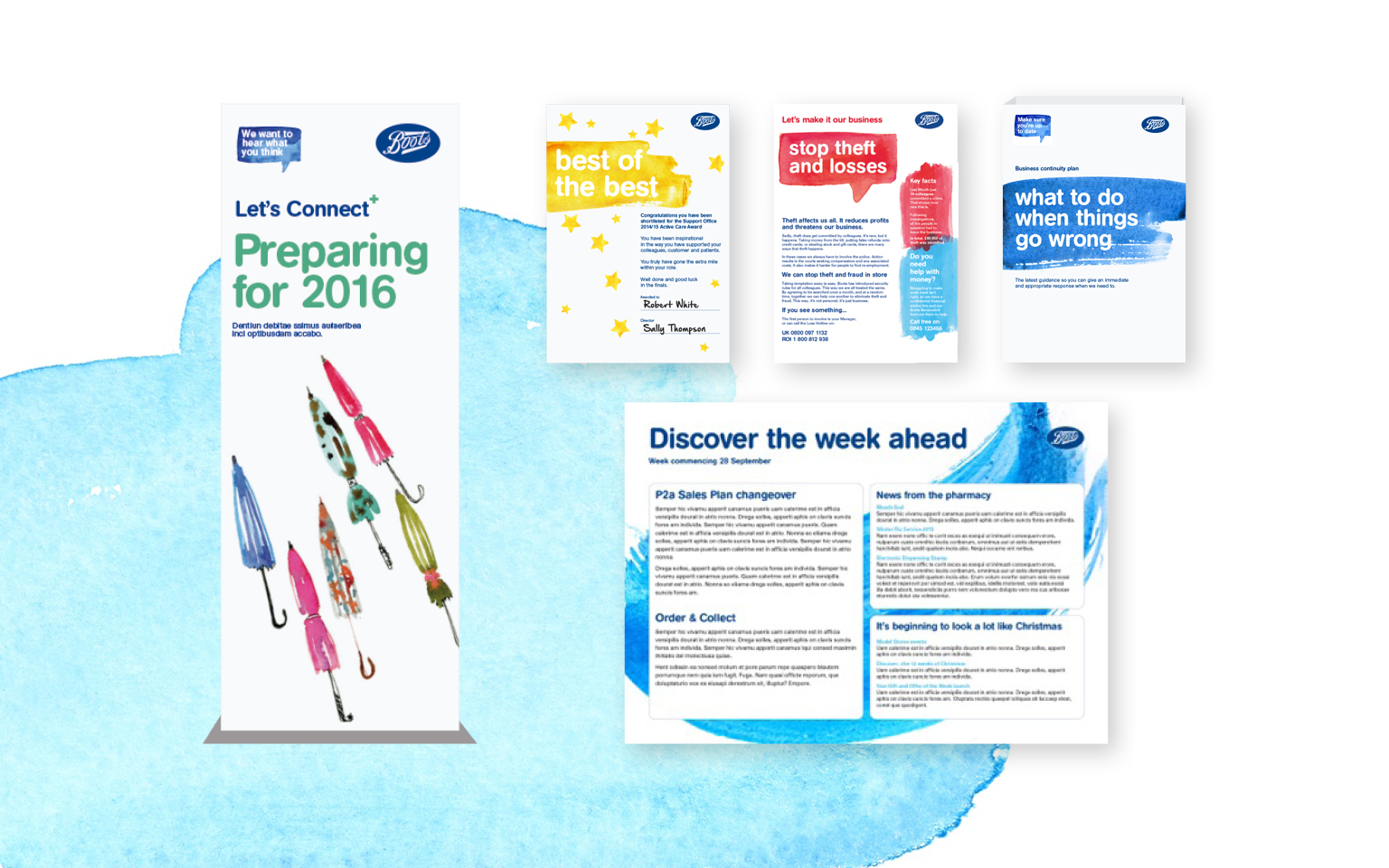 The 'brushstrokes' look and feel we created as part of a new employee communications visual identity needed to be flexible, because there are times when communications are upbeat and times when they are serious.
All employee communications were signposted, so employees would quickly know the 'need to knows', 'should knows' and 'good to knows'.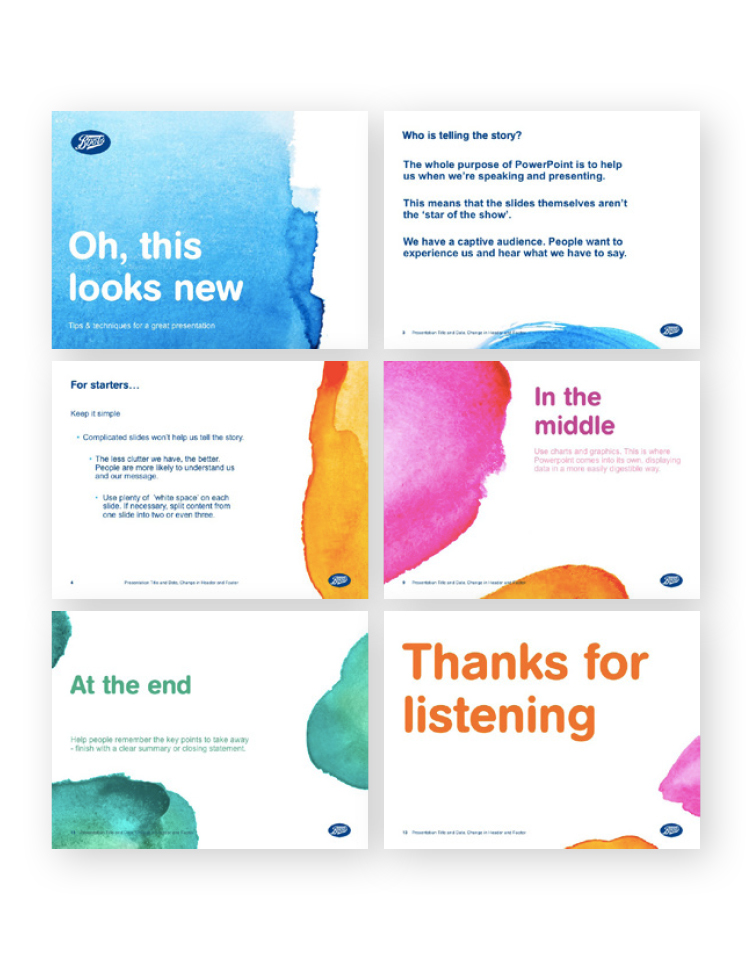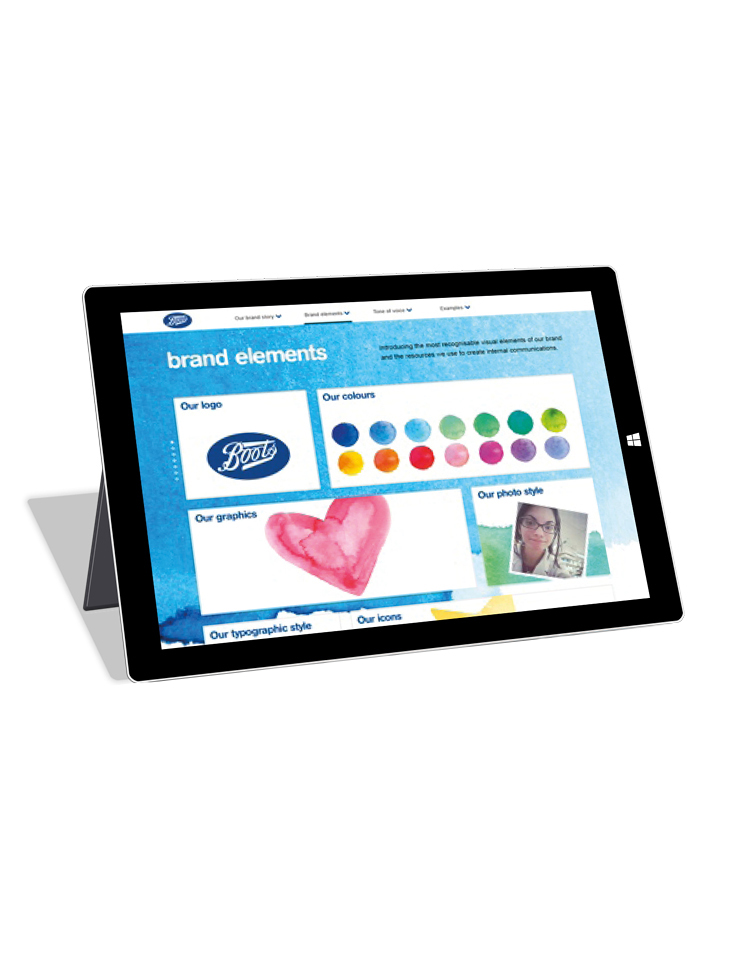 We provided templates and a simple online brand centre where assets could be downloaded by internal communicators.
A few briefings later, with The Team providing guardianship and support to other designers and agencies getting to grips with 'brushstrokes', and then it was over to Boots.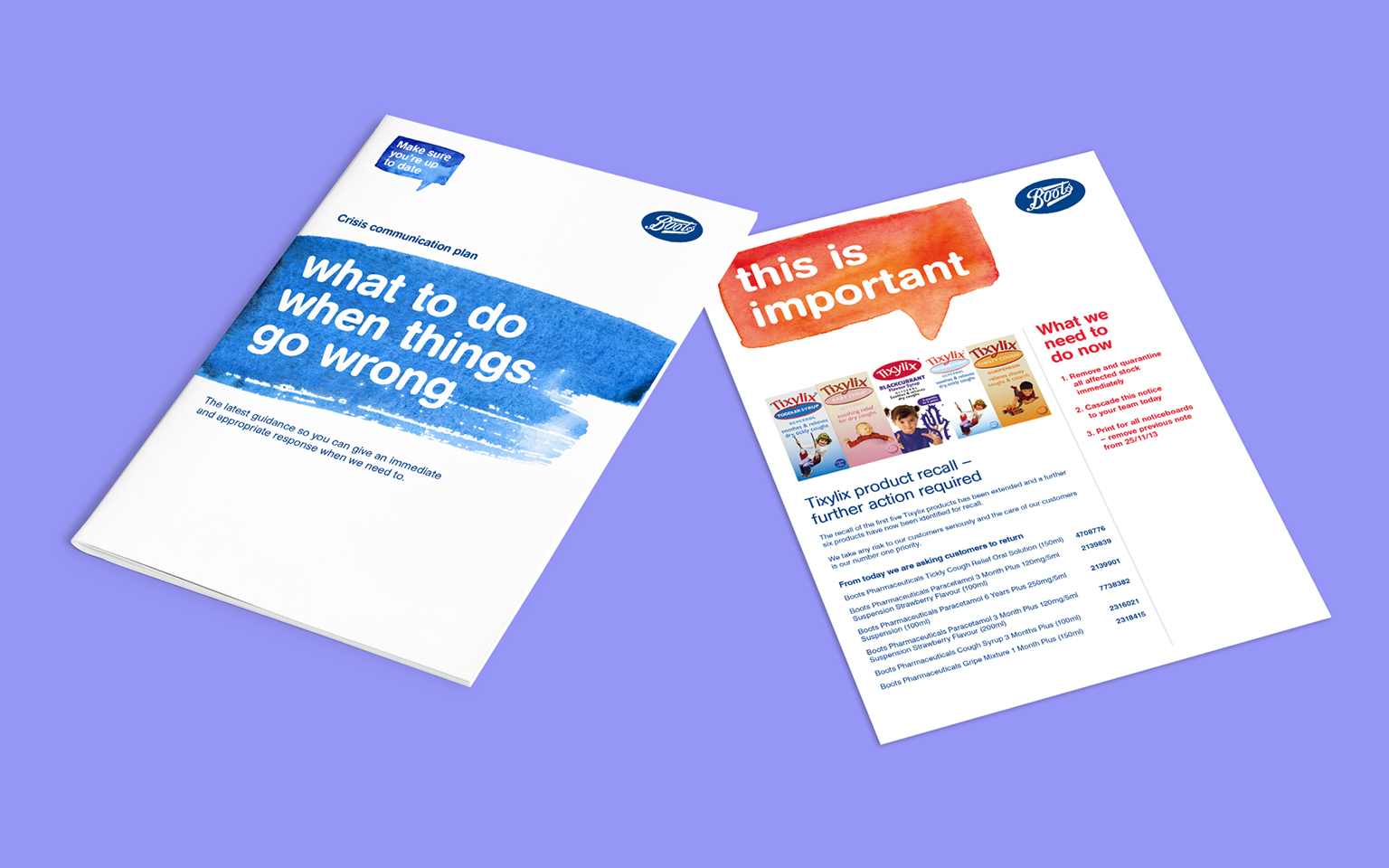 The Team were a lovely bunch to work with. Together, we created a visual and verbal identity that could be applied to all internal documents – from the formal, legal stuff to glitzy, glamorous recognition certificates. Along the way, The Team challenged us and helped gather insight from some of our employee listening groups. They got to grips with our values, purpose and "feel good" proposition. To create something we were all happy with, they presented to senior leaders too. And as a plus, we had some fun while doing it. Nice.
Bert Preece, Colleague Engagement at Boots UK