Channel 4 Intranet
Creating the source of all mischief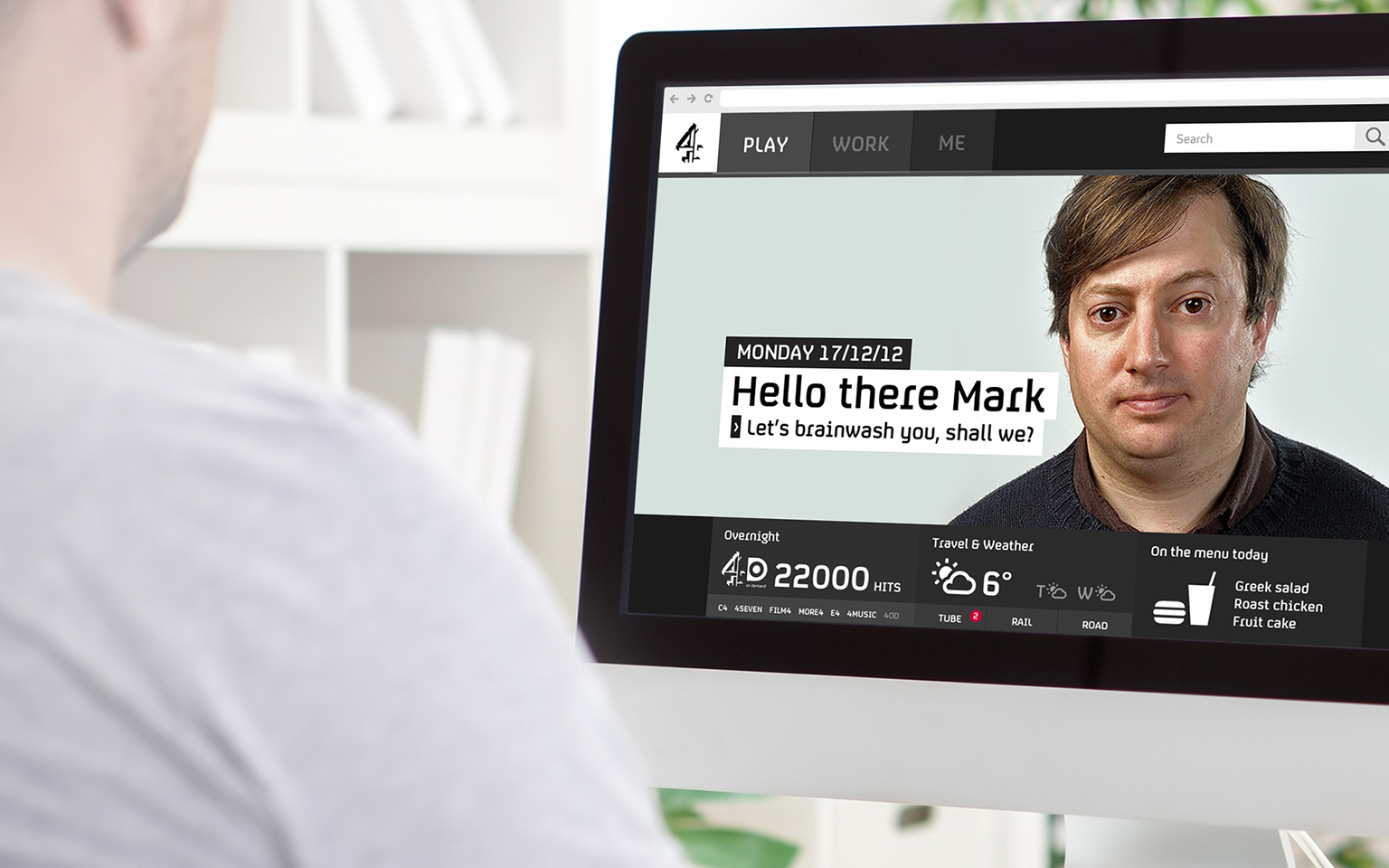 Challenge
The Team were asked by Channel 4 to run a Discovery phase to inform a redesign of their intranet. The existing platform was inflexible and out of touch with the mission of the company – to create mischief.
We developed the recommendations that enabled Channel 4 to make the decisions they needed to make about the future of their intranet.
Solution
We ran a series of activities with key stakeholders that in turn set a vision for the intranet – to be surprising, useful and different. And a mission that was unique to Channel 4 and something their workforce could get behind – to become the source of all mischief.
Once the vision was set, we then gathered insight from a cross-section of employees through a series of one-on-one interviews and group-facilitated sessions. By augmenting the needs of Channel 4 staff with the stakeholder vision we were able to produce a set of tangible designs to bring the insight to life.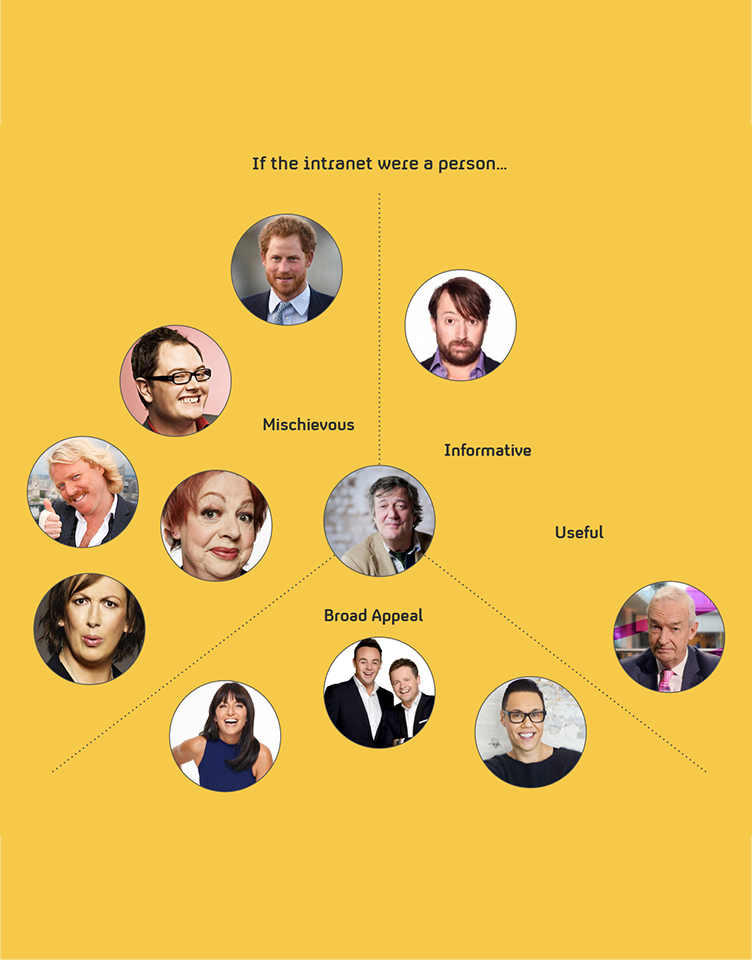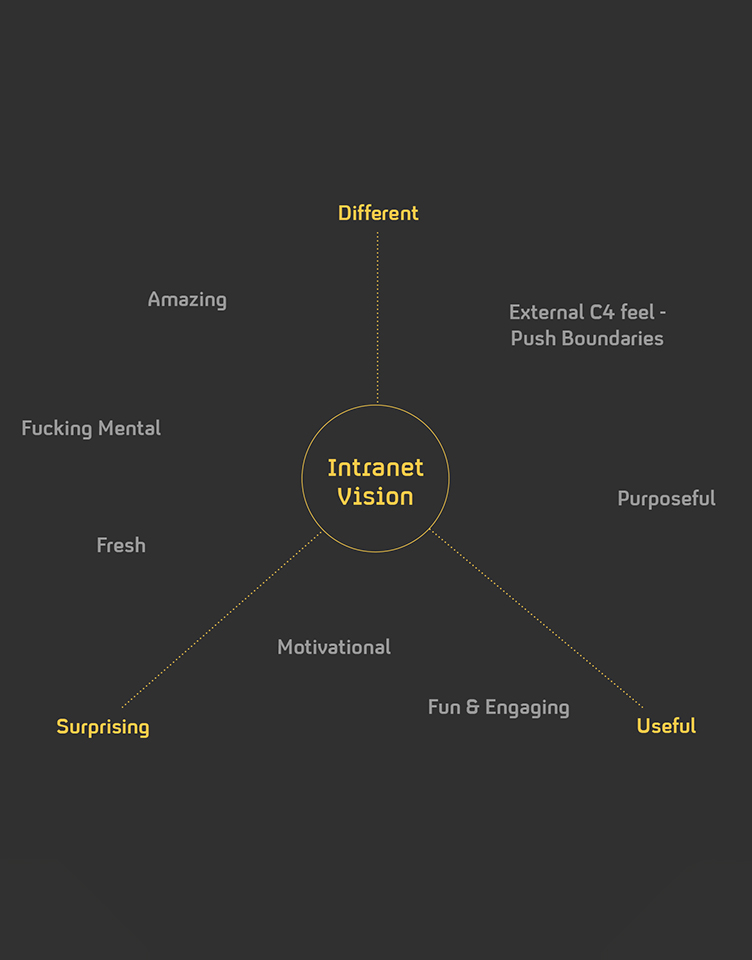 We used social principles to create a newsfeed homepage containing an array of content – including viewing statistics, behind the scenes, ideas and thoughts, internal comms feeds and birthday celebrations. It allowed activity from anywhere to be posted back to a shared space.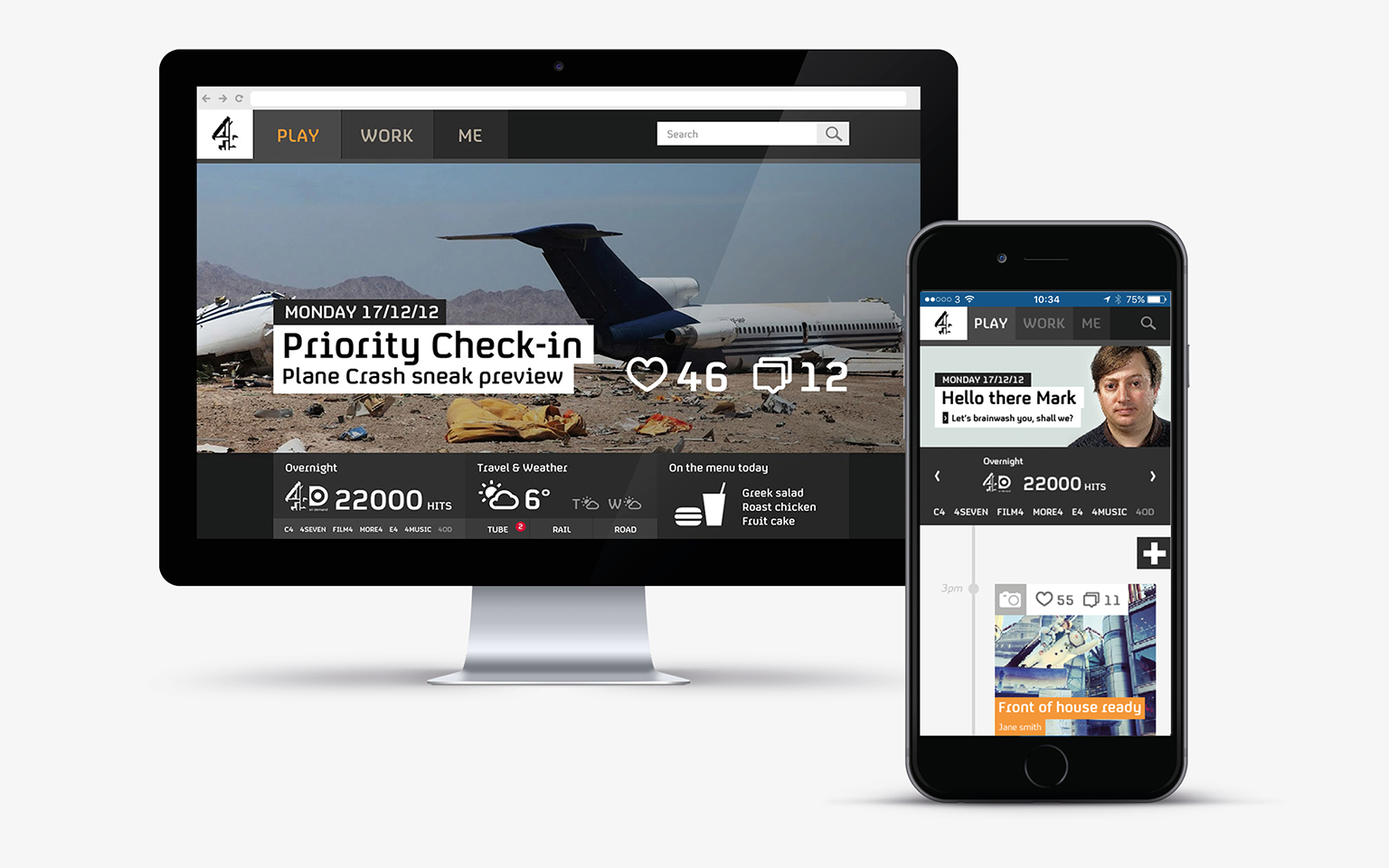 A work section enabled quick access to forms, floor plans and people.
People profiles were created to demonstrate the diversity of talent within Channel 4 – their interests were represented as DNA alongside their soulmate and nemesis.
Personalised profile pages included a featured DNA widget and soulmate/nemesis locator.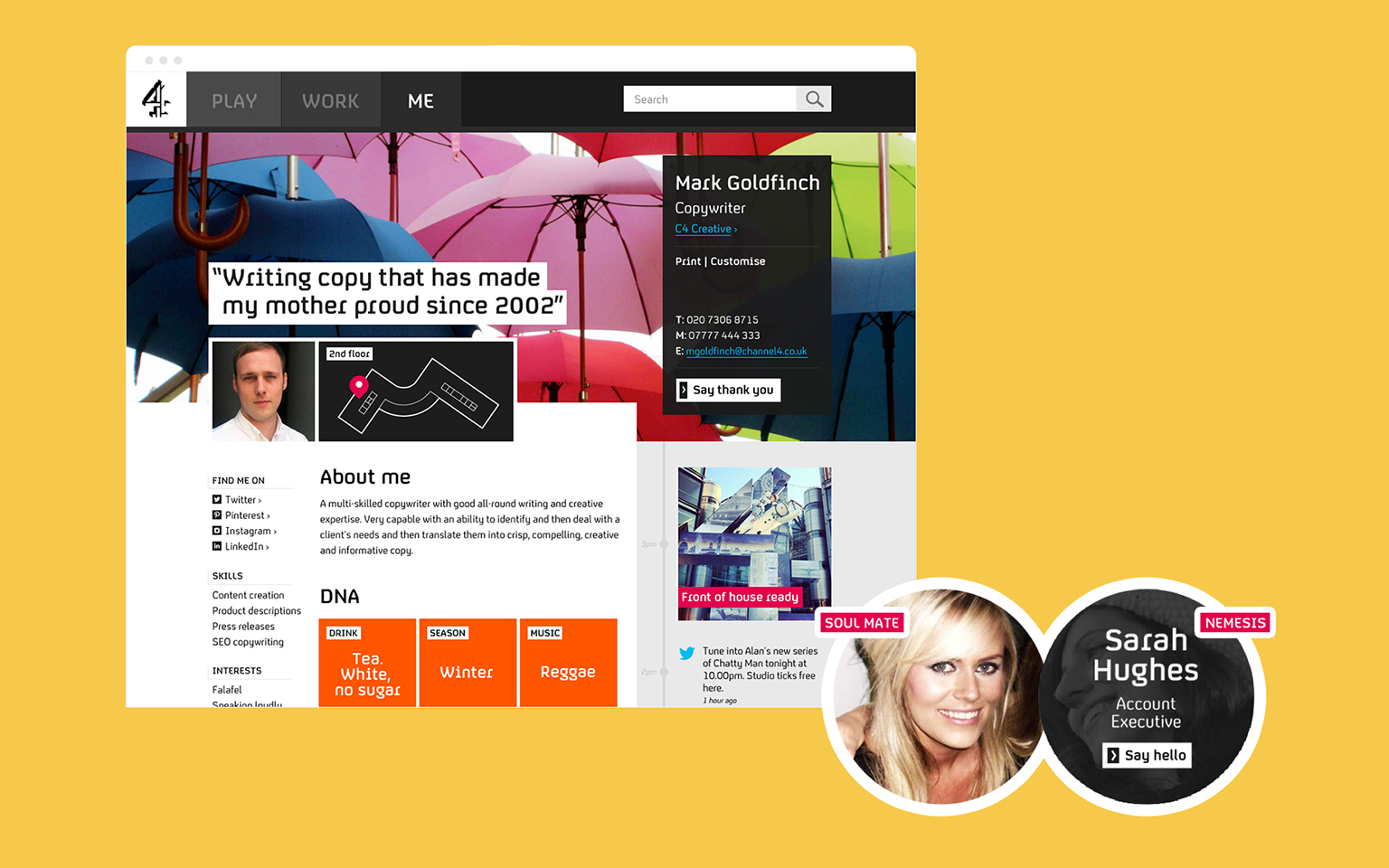 It was never going to be easy to present concepts and visuals to a large group of (opinionated!) individuals and receive universal acclaim, but you seem to have pulled it off. We are all delighted with the outcome and very excited about delivering the new Play Work Me intranet.
Tracey Cheung, Communications Consultant – Channel 4