HSBC
Working with HSBC to transform the digital mindset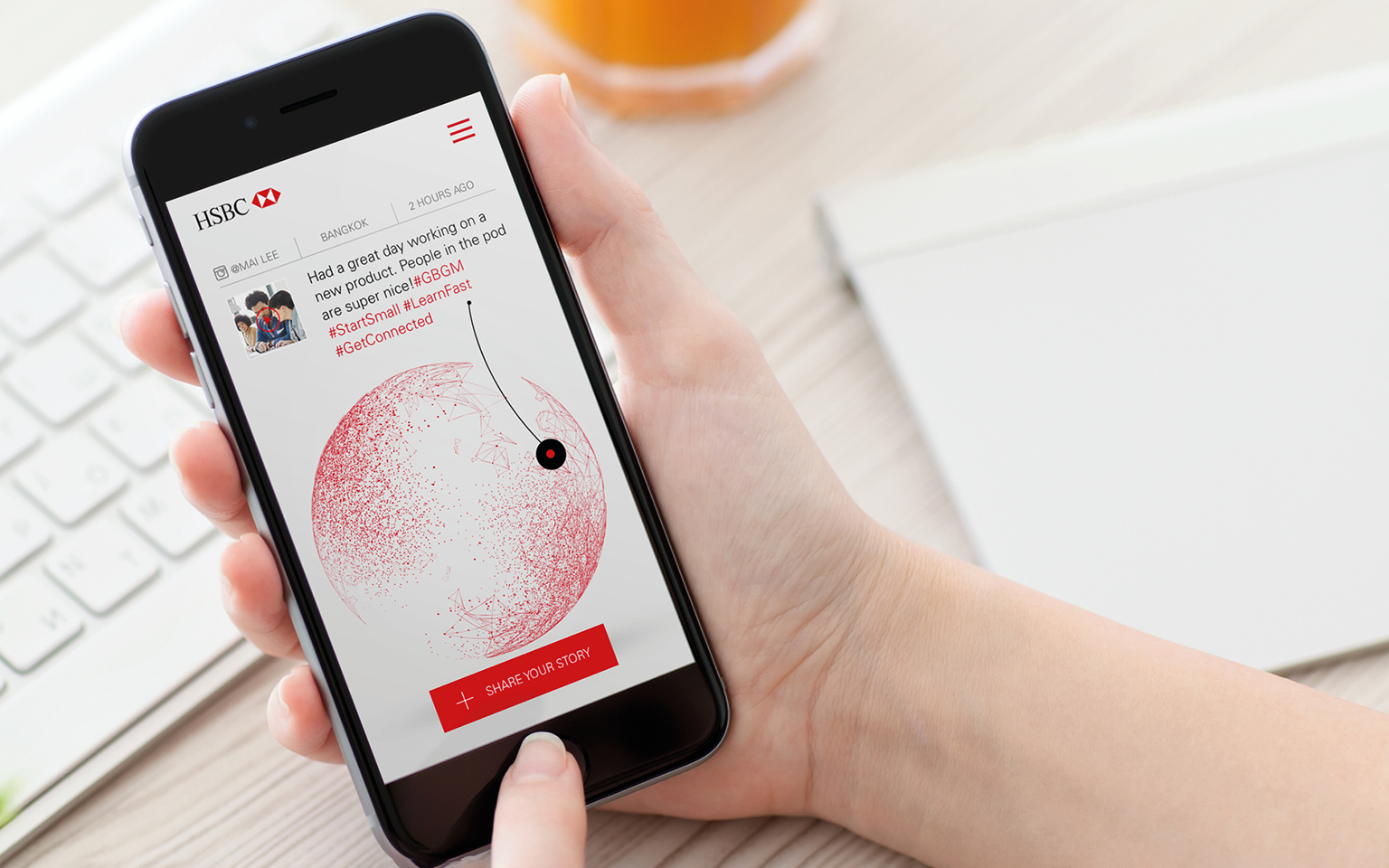 Challenge
HSBC asked The Team to host a Creative Lab to develop a campaign to help their Technology employees understand the fundamental principles that sat behind the shift to DevOps and Agile.
Solution
We developed an engagement plan and campaign which focused on five key behaviours that would unlock action across the bank – Start small; Challenge ourselves; Drive it; Learn fast; Collaborate seamlessly.
These principles worked to unlock action across the bank. Communicators and leaders used them as part of their conversations with teams. Right across the HSBC environment they were used in visual communication under the campaign banner 'Get connected'.
Going further, we advised the bank on how they could connect their Agile teams using digital collaboration tools that brought the small DevOp teams together and storytelling campaigns that demonstrated best practice inside the bank.
The tool enables Pods and their members to connect, collaborate, share knowledge and solve problems together across the globe.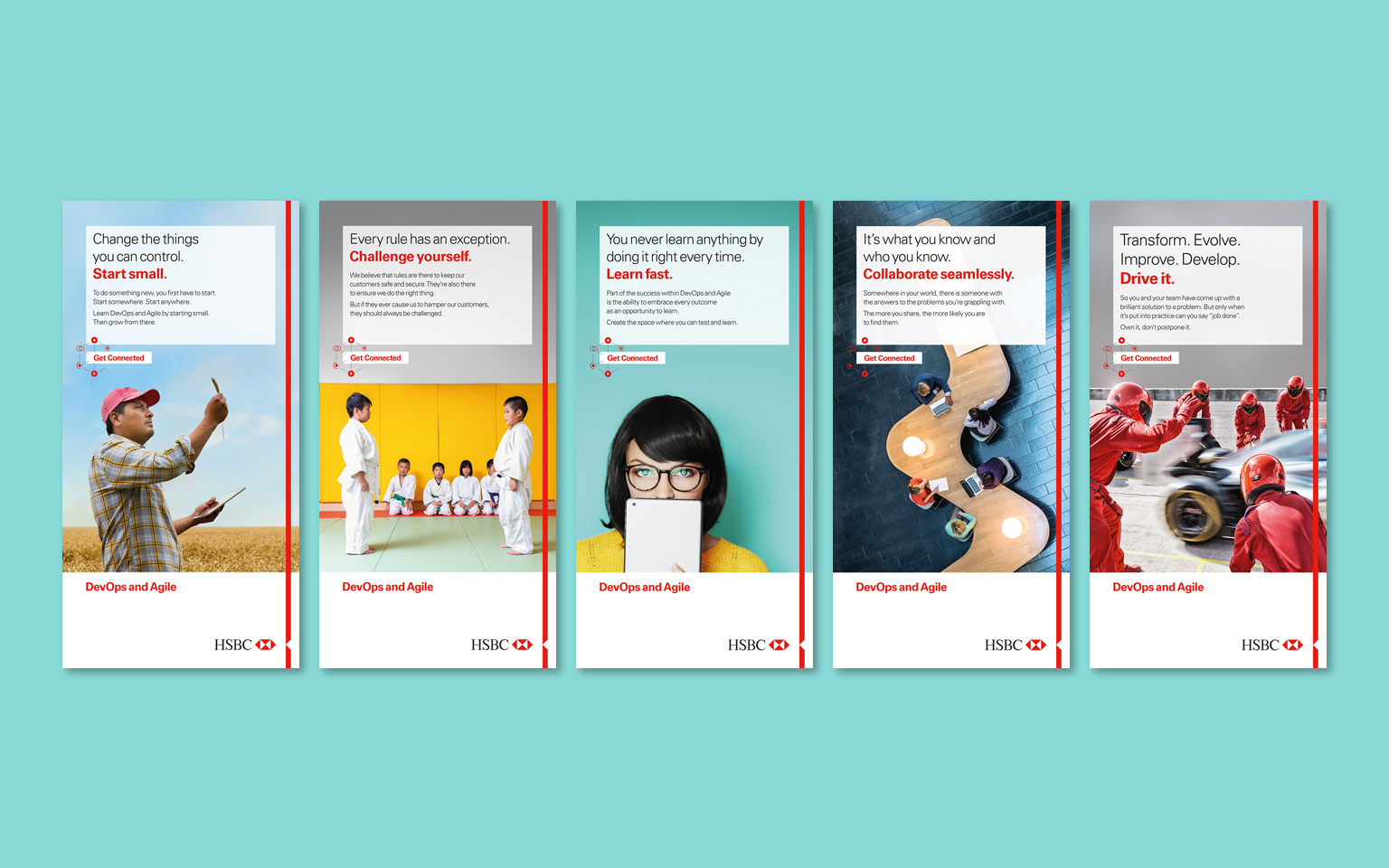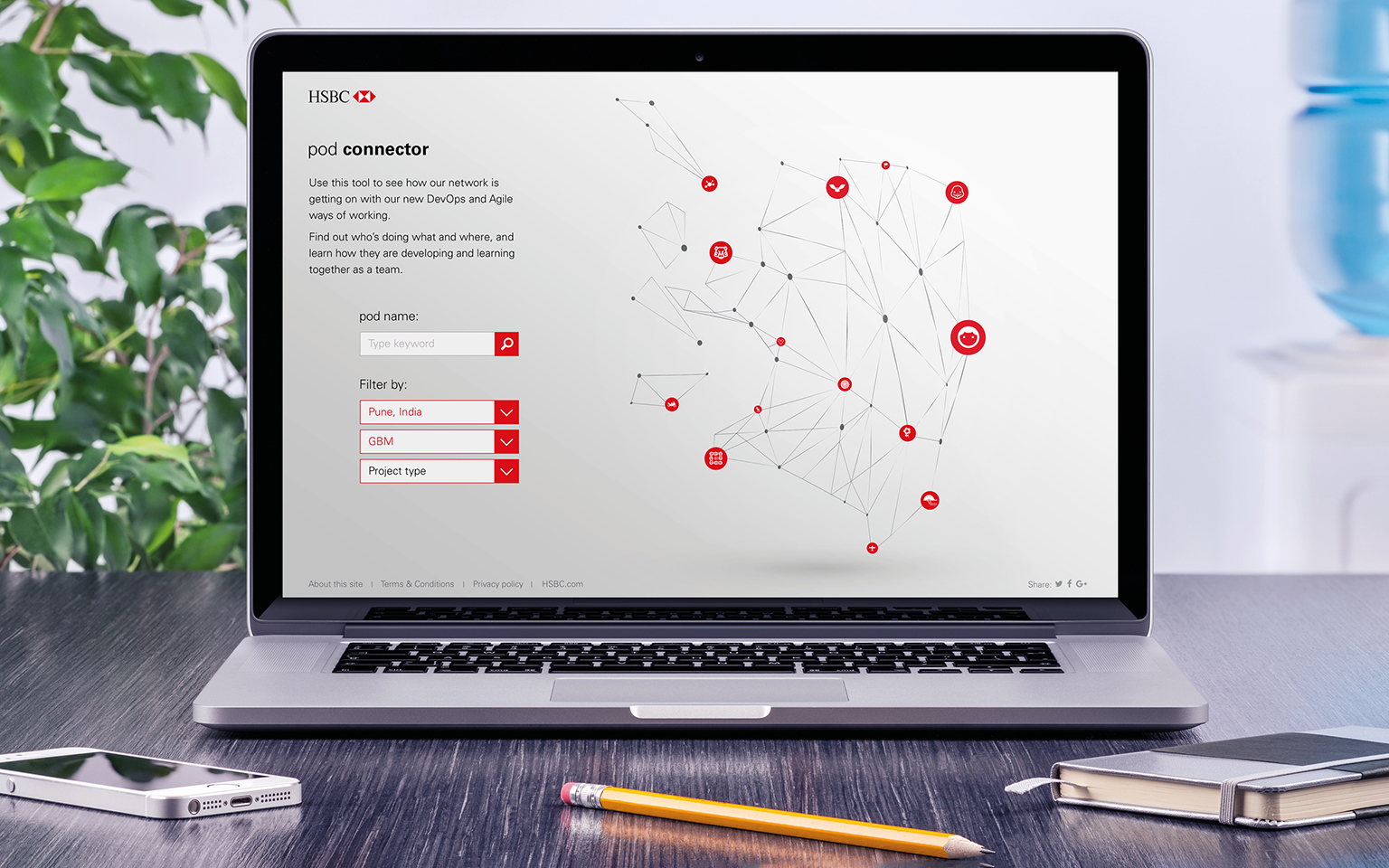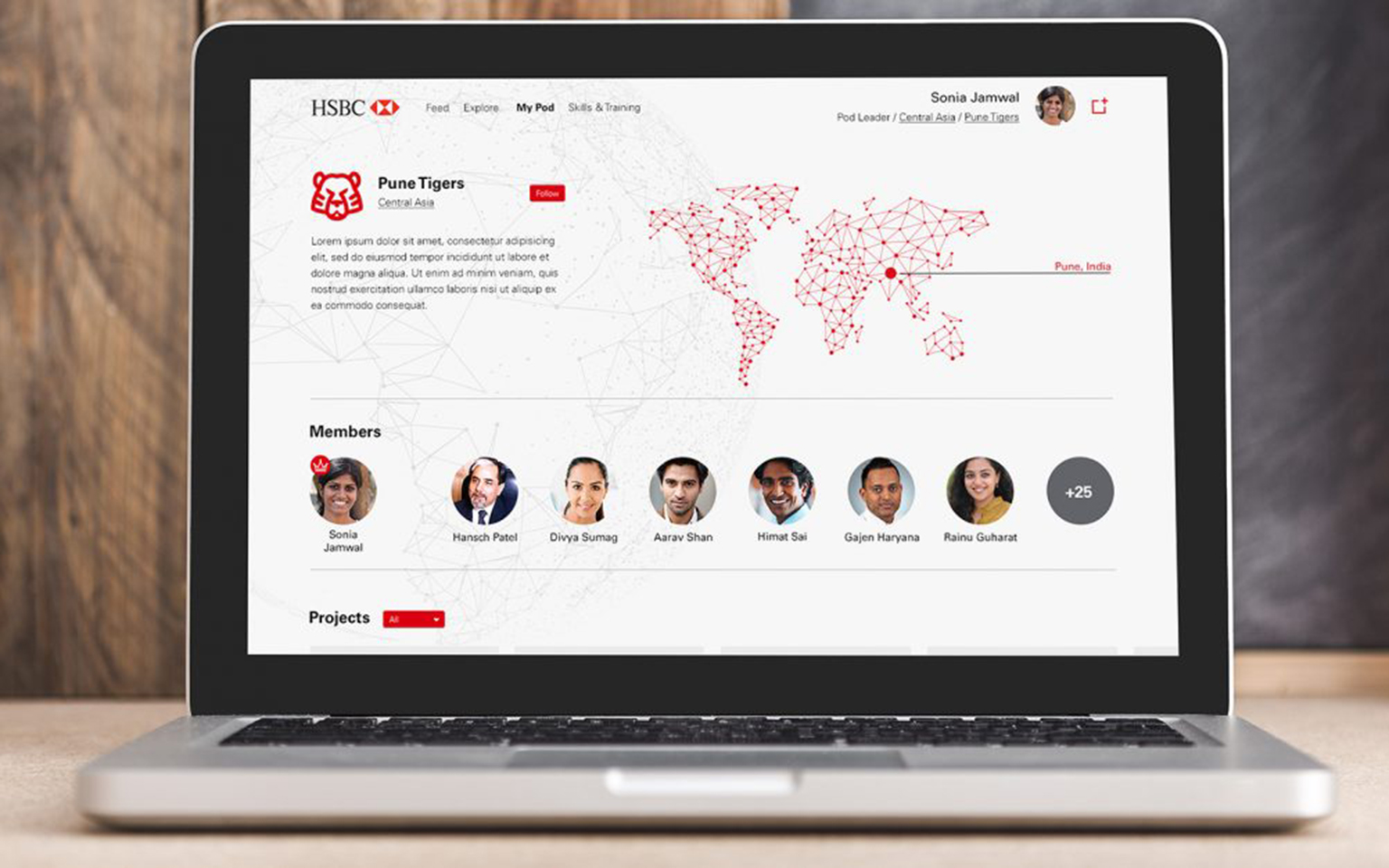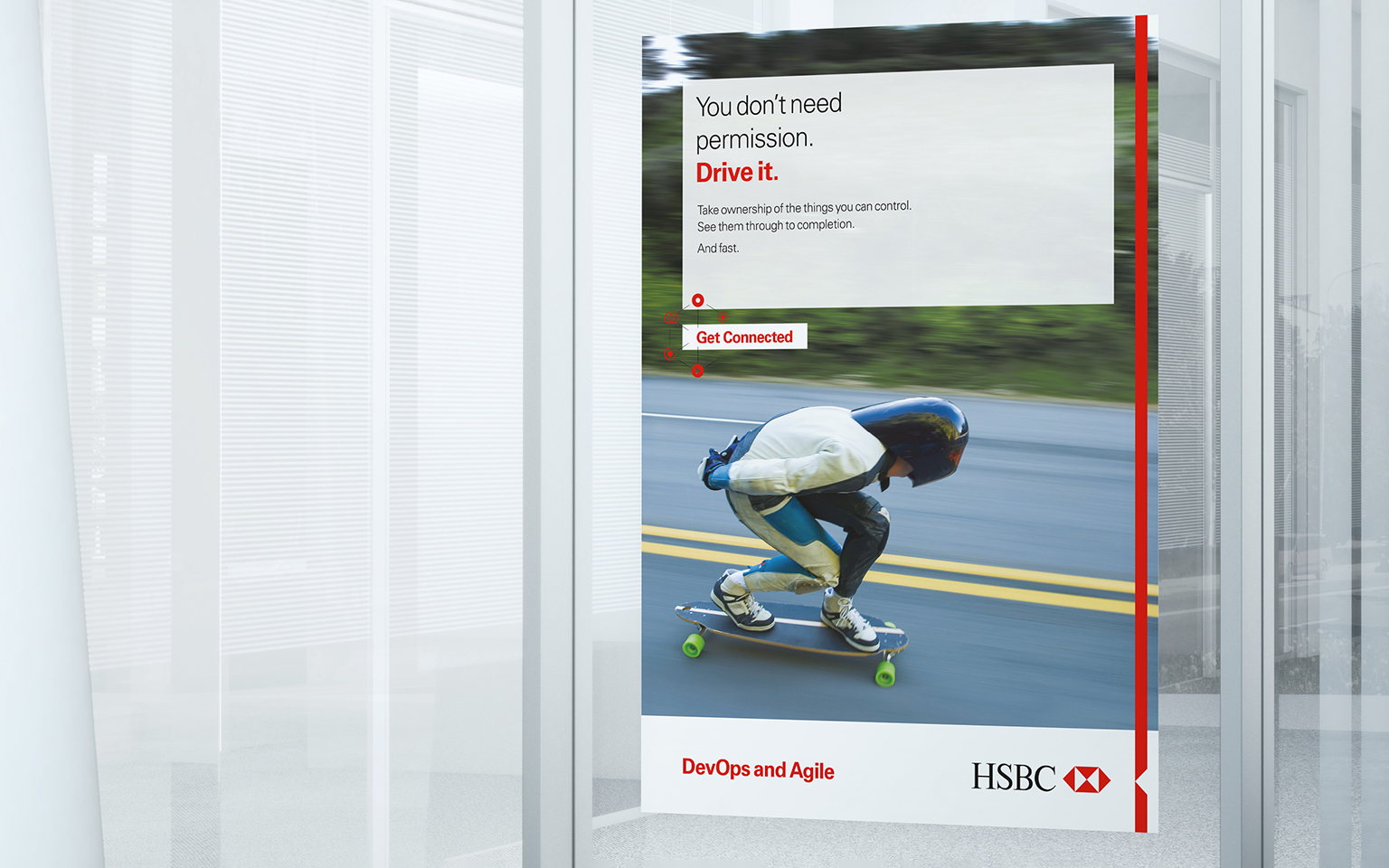 This has been a first-class campaign. The message has resonated right across the Technology function. We had McKinsey review our work and they called out our campaign as the way that all businesses should approach communications.
Mikael Micheu, Head of Transformation at HSBC