Nationwide: Think 6
Empowering leaders to make reward and recognition decisions.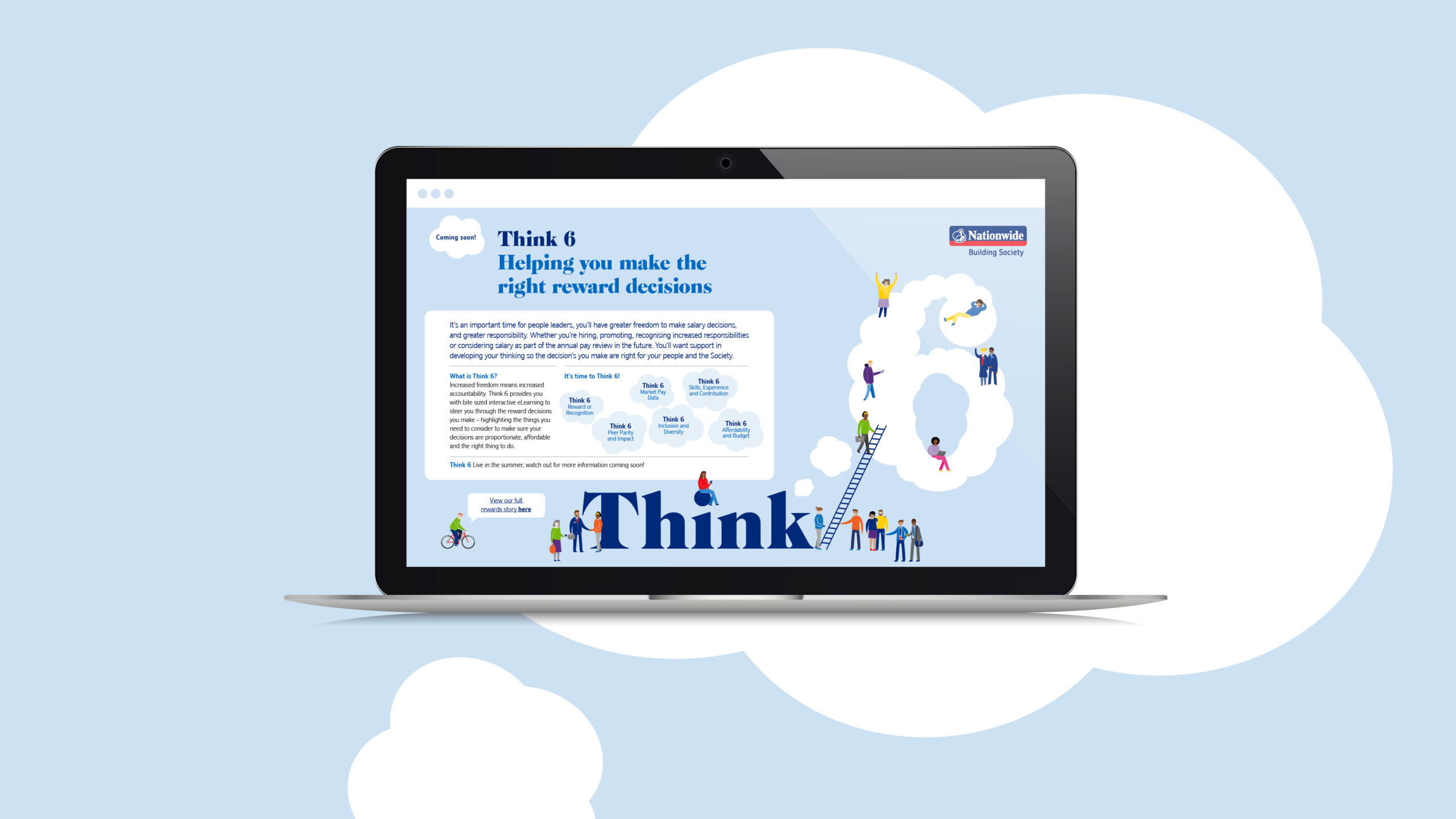 The Brief
To empower people leaders by giving them accountable freedom to make reward and recognition decisions.
To ensure they have a clear understanding of the benefits available.
To equip them with the knowledge and confidence to make effective reward decisions, as well as highlighting the best ways to communicate their chosen outcomes.
To develop understanding on how to fullfill their new responsibilities, with resources that reassure direct reports and bring confidence.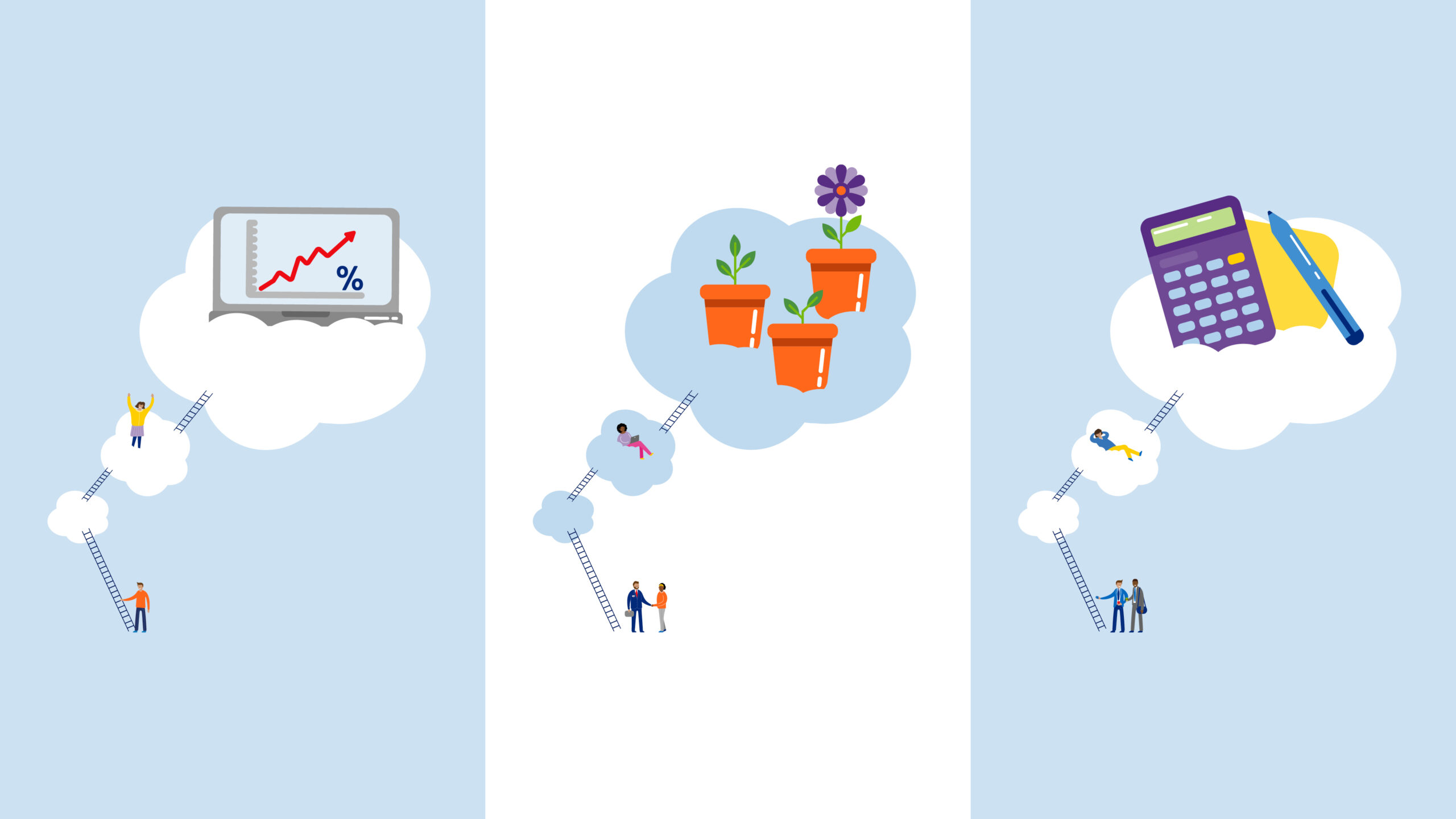 Solution
Nationwide needed an approach that was fun and interactive, whilst giving people leaders knowledge, understanding and confidence.
Making rewards decisions was new territory for some, so it was important that this potentially daunting responsibility felt like a positive step.
We needed to help leaders make effective rewards decisions and feel confident to have conversations on recognition initiatives, reward benefits and salary increases.
Our solution needed to successfully guide people leaders, hold their attention with creative impact, and reassuring true-to-life scenarios.
Our initial findings and research supported the development of a series of interactive eLearning modules. These needed to be designed to guide people leaders through understanding what reward and recognition at Nationwide looks like, and the thinking behind choosing the correct route.
To aid this learning journey, a handy reference guide was also needed.
Educating and reassuring employees on all the considerations involved in effective decision making was key for this project, as well as giving guidance on the most effective ways to communicate.
The work was delivered in a campaign wrapper named 'Think6' to demonstrate the 6 thinking principles of making good reward and recognition choices!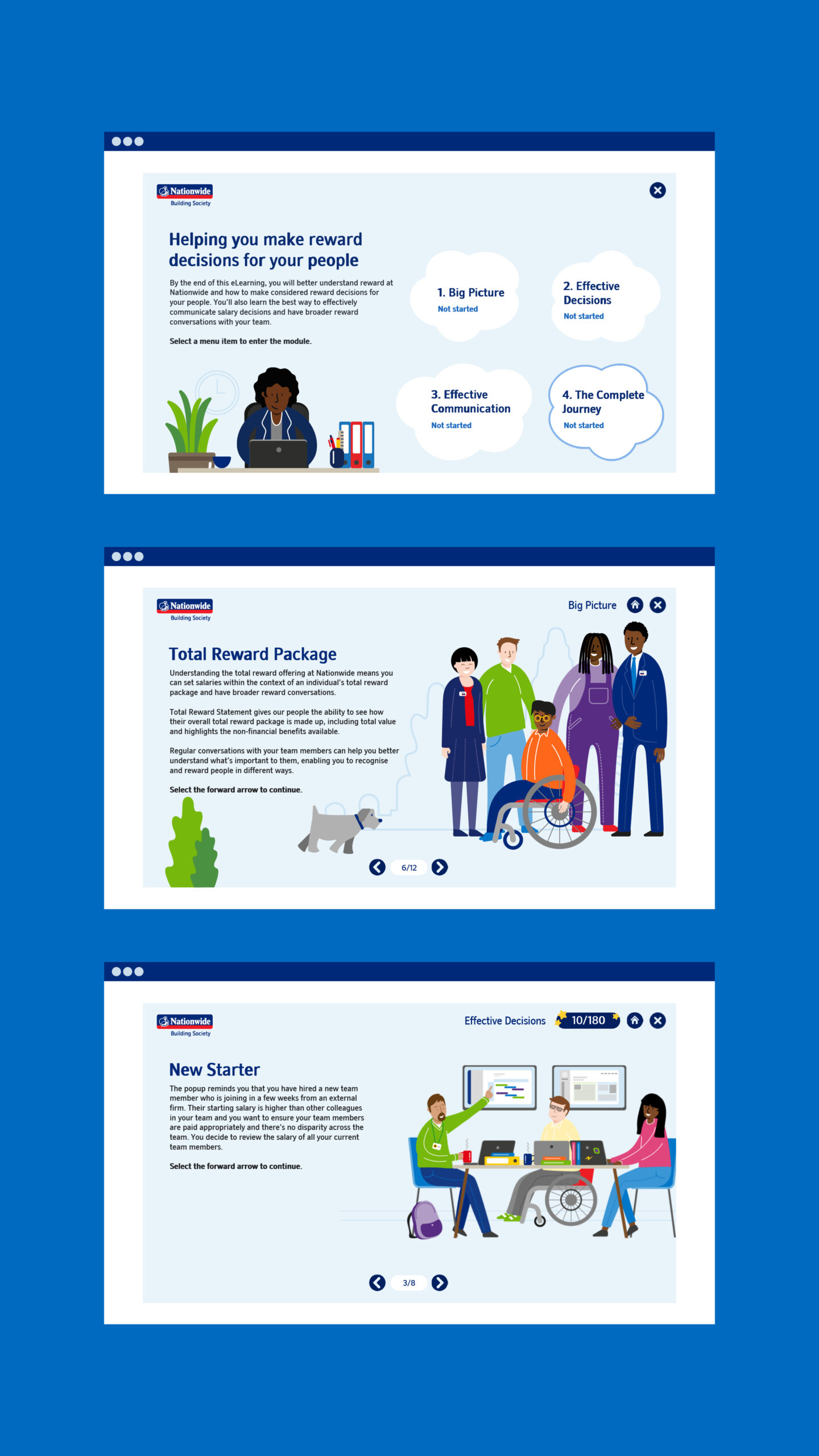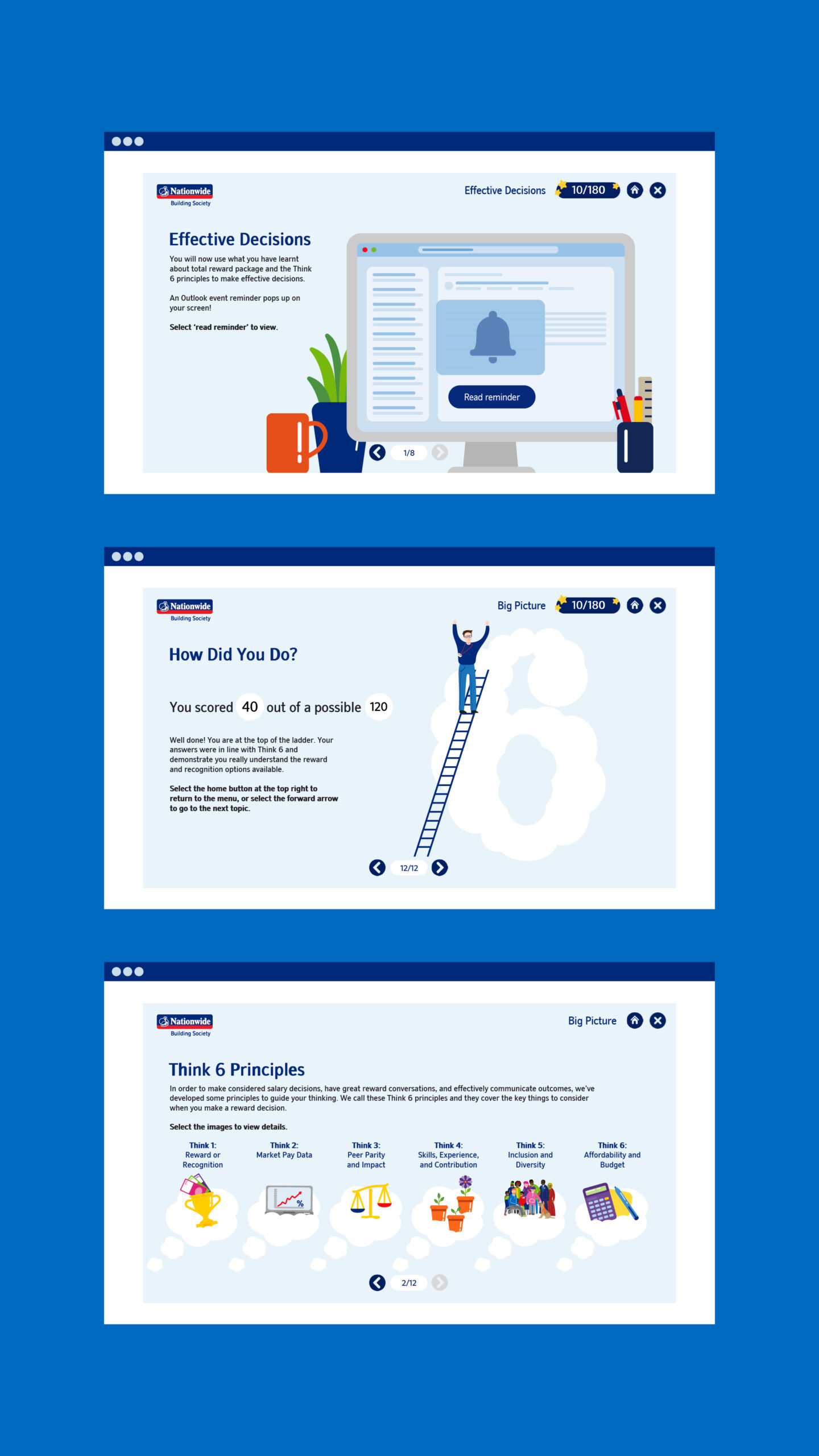 The learning around reward conversations was the best. It was well structured, content was clear, and the knowledge checks felt much more grounded in real situations.
End User
Work
Think6 takes users on a journey of understanding, explaining what reward and recognition means throughout Nationwide by following the 6 thinking principles.
The experience is set up so that the user has to understand the principles and apply them to advance through the eLearning. There's no option to scroll or click through without having understood and applied the principles, which build on the users position on the Think6 ladder.
By the end of the eLeaning, people leaders have a solid understanding of how to make effective reward and recognition choices for their people, while also having the knowledge to engage in broader reward conversations with their teams.
I really like the 6 principles, the way they've been articulated, and I feel much better equipped to have conversations about reward in the right way now.
End User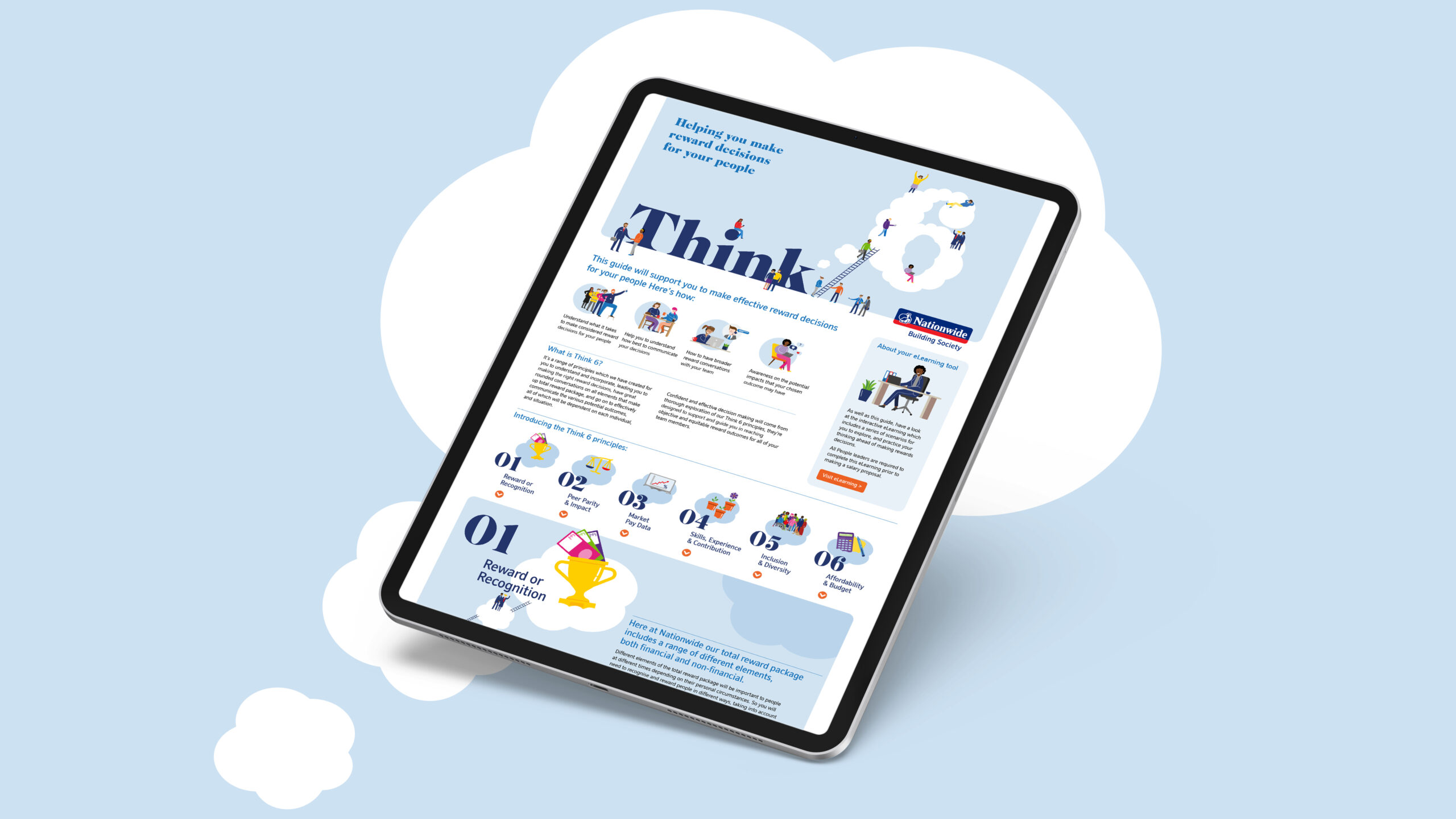 We can take your brand to the next level
We are The Team of experts.
During our forty years of doing what we love, we've developed brands for The Beatles and the NHS and looked after employees at BP and Southwest Airlines, to name just a few.
When you work with us, our consultants, strategists, writers, designers and project managers become a part of your team.
We create trust and deliver exceptional results, taking your brand to new levels of success.
We'd love to hear from you!