NatWest Group
ThriveLive: Creating a global wellness event for NatWest Group employees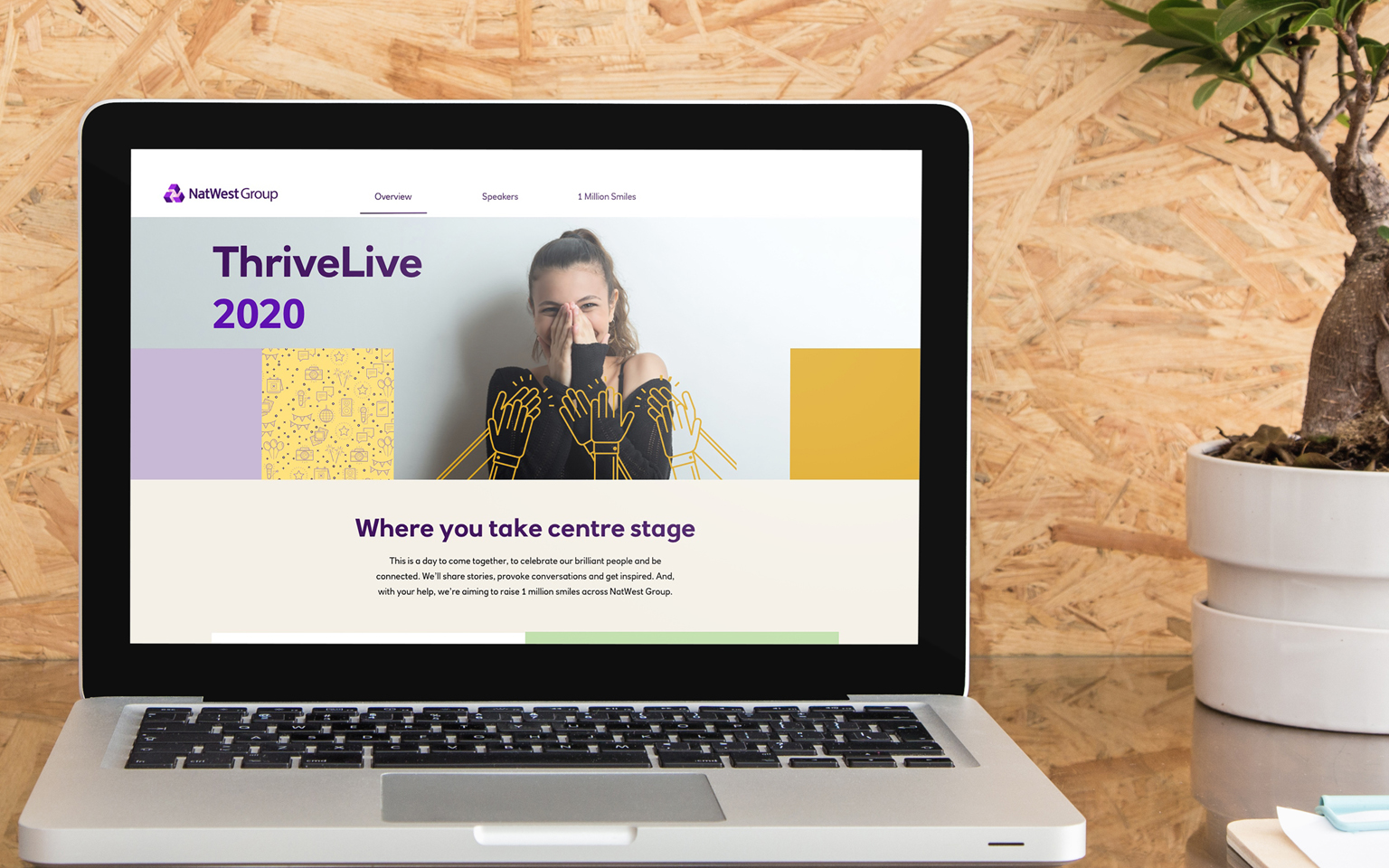 Challenge
Employees of NatWest Group have been helping customers through some extremely difficult times during the Covid-19 pandemic, and as such have been impacted by a rollercoaster of emotions as well as dealing with their own fears.
NatWest wanted to recognise their employees' hard work through an extremely ambitious project – the creation of a truly global event that could reach 50,000+ employees across the Group in one day.
The objective was to deliver a wellbeing event that had mass appeal and was accessible to everyone. It needed to celebrate everything the bank's employees had done to support their customers and communities during the pandemic, while highlighting examples of customer service best practice that employees would be encouraged to repeat and emulate going forward.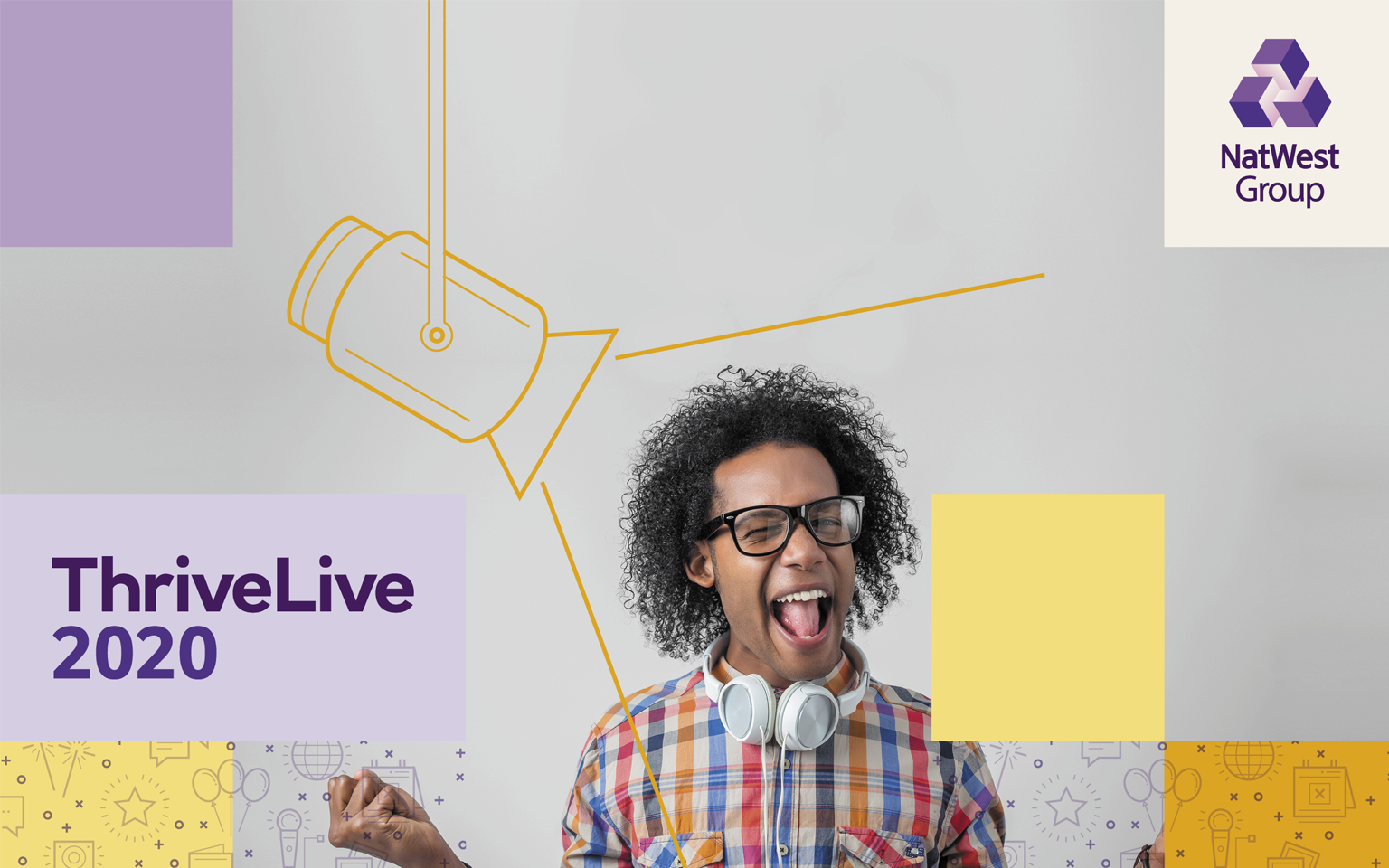 Solution
• We knew we needed to stage a global event that could reach the NatWest Group's employees across the world, from India and Poland to the UK and North America.
• The event needed to create a big impact and be something that could be replicated in future years as the bank continued its focus on the importance of wellness. We realised how important it was that the event was all about the employees of the NatWest Group, to focus on their experiences, their stories and their successes, rather than being corporate or leadership-led.
• We also realised that to have the best results, the event needed to be interactive – to encourage people to be active participants and allow them to help shape the conversation.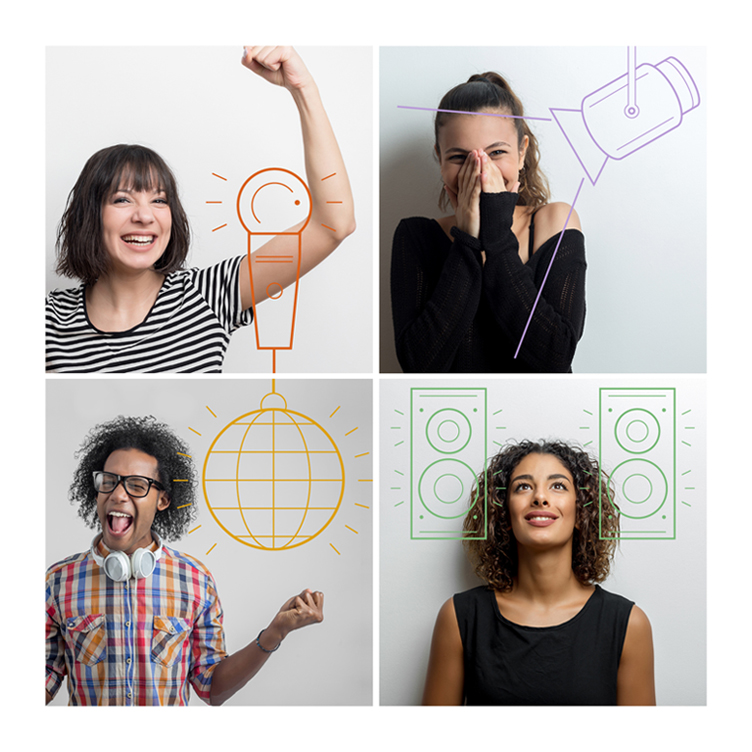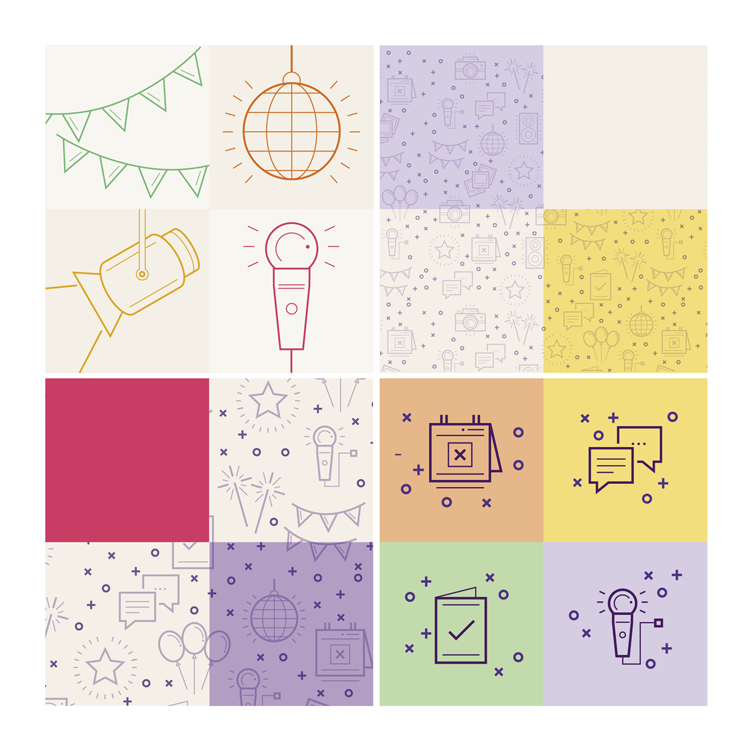 Strategy
We created a one-day global 'ThriveLive' festival, held online, that would open in India and close in North America. This repeatable event gave employees a chance to recognise and learn from one another, all with a positive and uplifting feel.
During the festival there were two online tents for employees to visit. In one, they could sign up to hear from different speakers from outside the banking world – authors, comedians, entrepreneurs and other guest speakers. In the other tent, we provided access to around 15 different events. There, visitors could learn about the importance of laughter, how to improve sleep patterns, how to eat healthily, and many other ways to improve their wellbeing.
Each speaker or event had a limited number of tickets available on the day to create demand, however, the content was also made available for viewing at a later date for anyone who was unable to attend.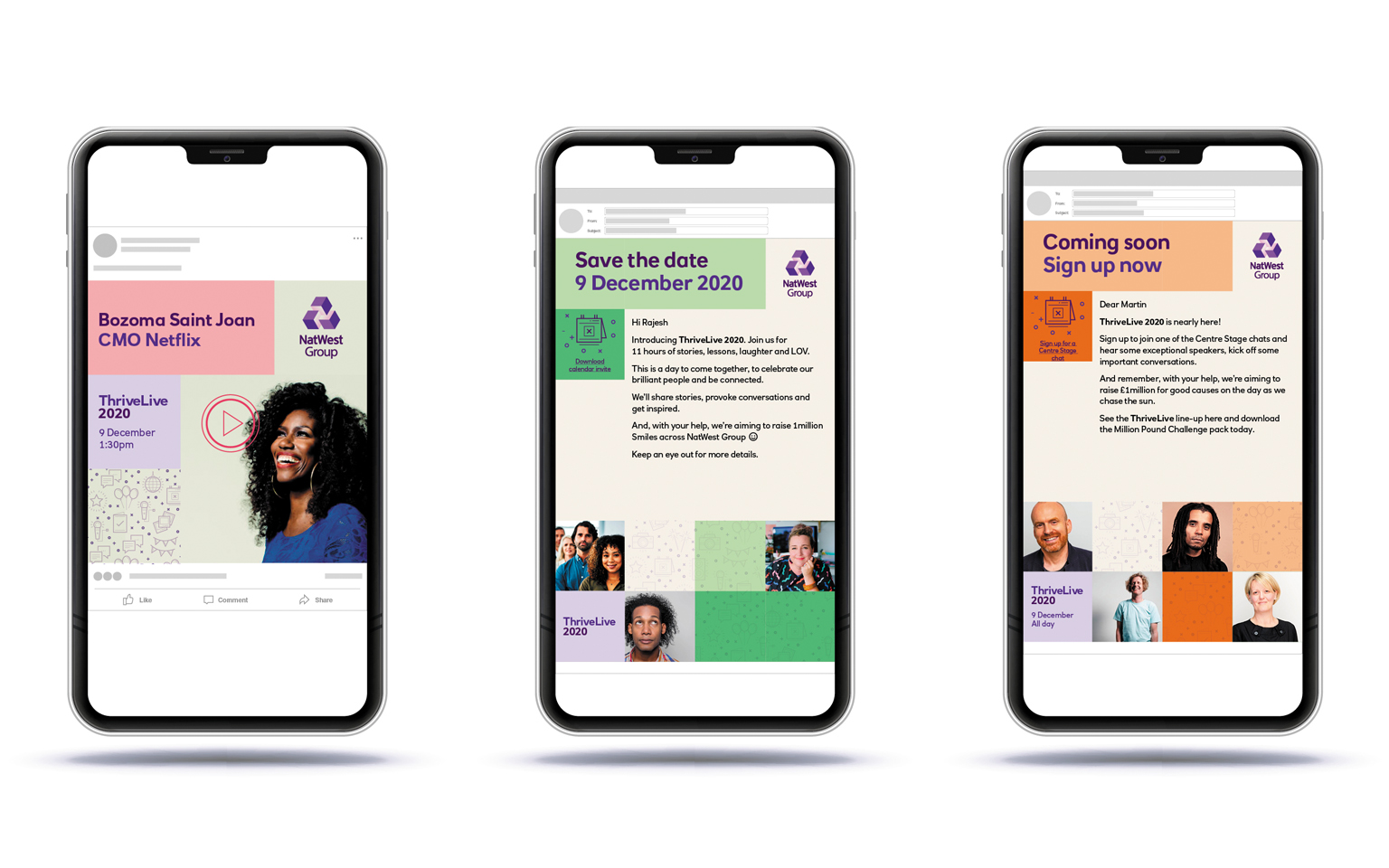 We realised how important it was that the ThriveLive event offered energy and warmth to NatWest employees who had gone through difficult times during the pandemic. We spoke to NatWest employees around the world about how they had helped customers during the pandemic, and learned more about the community projects and local help people across the business had given to their communities. From these interviews, we produced a series of 'punky and entertaining' films to be shown during the festival, encouraging people to take pride in what they had achieved, and to celebrate the hard work and dedication of the amazing NatWest Group employees.
Work
Working with an external digital agency, we helped to design the digital hub on which the ThriveLive festival would be hosted. We designed the user experience and the content for the day, and fed that through to NatWest Group's tech partner. The hub held the agenda for the six different sessions, and once employees had registered their interest in a session, they would be given links to take them direct to the content.
We then worked with NatWest Group to find speakers and wellness advisors to interact with employees on the day. People were able to ask questions of the speakers, and we brought people in from the audience on the day so that they could make their voice heard.
The festival was broadcast using both Zoom and Workplace, and we partnered with a production company to manage the day itself.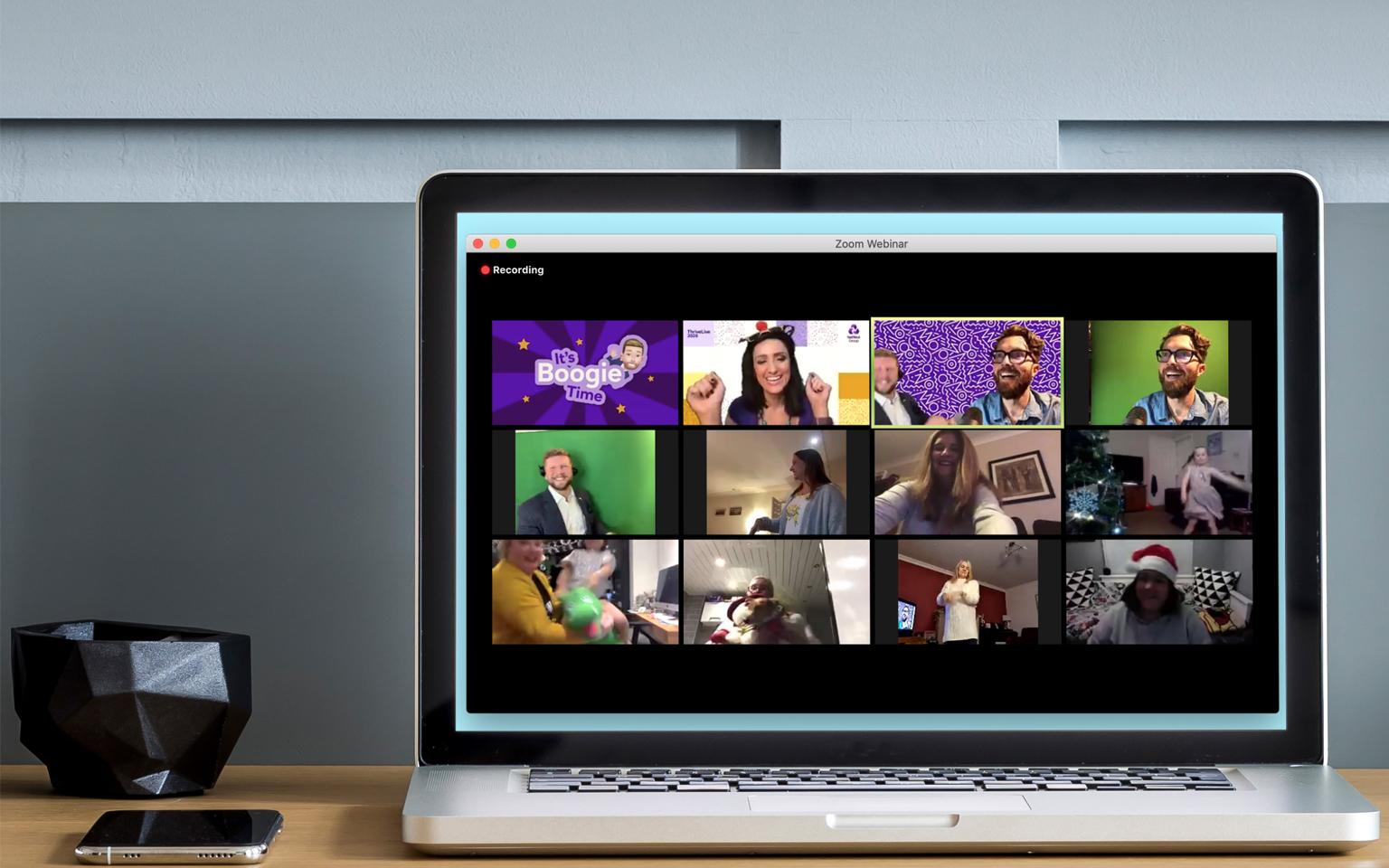 We knew it was important for employees to feel involved in the festival from the start, so one month before the event we began a campaign using NatWest's internal communications channels to collect stories from employees that could be used on the day.
We also committed that the event would raise 1 million 'smiles' – with a smile being one minute's worth of wellbeing activity. Employees could meditate, go for a walk or run, or engage in good deeds for the community, with every minute generating a 'smile' for the event that could be recorded on the hub. Many of the NatWest employees chose to reach out to their local communities, by knitting hats for children, or calling elderly relatives and neighbours, for example. The festival raised more than 1.25 million smiles, equating to well over 850 days of wellbeing activities.