RBS: Determined to Make a Difference
Harnessing the many faces of determination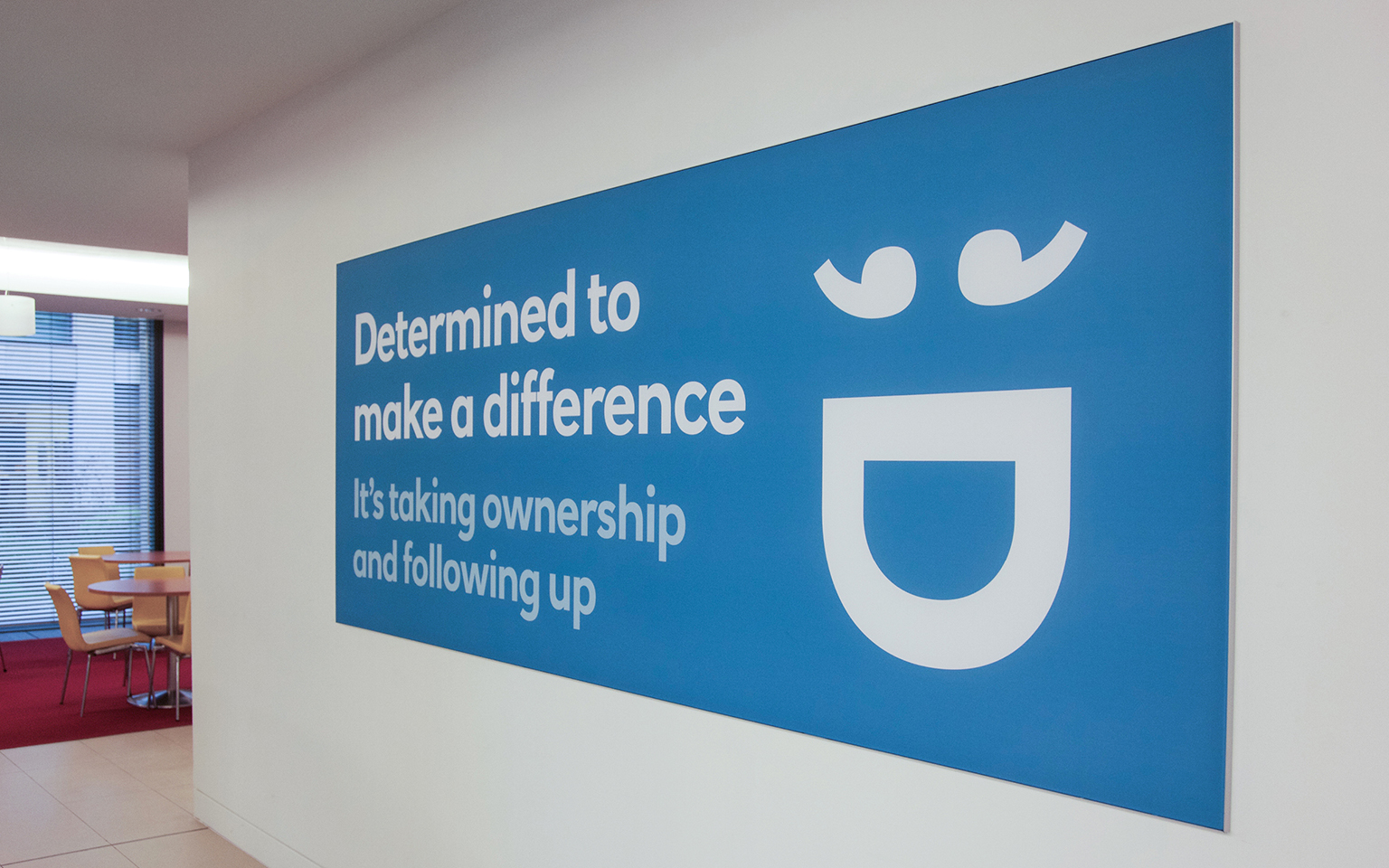 Challenge
RBS launched a new bank-wide rallying call – Determined to make a difference – as part of its bold ambition to become number one for customer service, trust and advocacy.
Our brief was to create an employee engagement campaign that would unite employees behind this new initiative, creating a 'strive' mentality to bring the bank's renewed sense of purpose to life, improving employee satisfaction and encouraging RBS colleagues to focus on their customer service behaviours.
Approach
• RBS employees needed to understand their role in the value changes taking place at the bank. To facilitate this, we needed to find an engaging way to help them embrace these changes, to improve the bank's overall customer service goals.
• We helped people identify their 'face of determination' by creating an online psychometric profiler to help people identify their strengths.
• This helped RBS employees realise that whatever their strengths, and whether they were introvert or extrovert, everyone had a role to play in making the 'Determined to make a difference' campaign a success.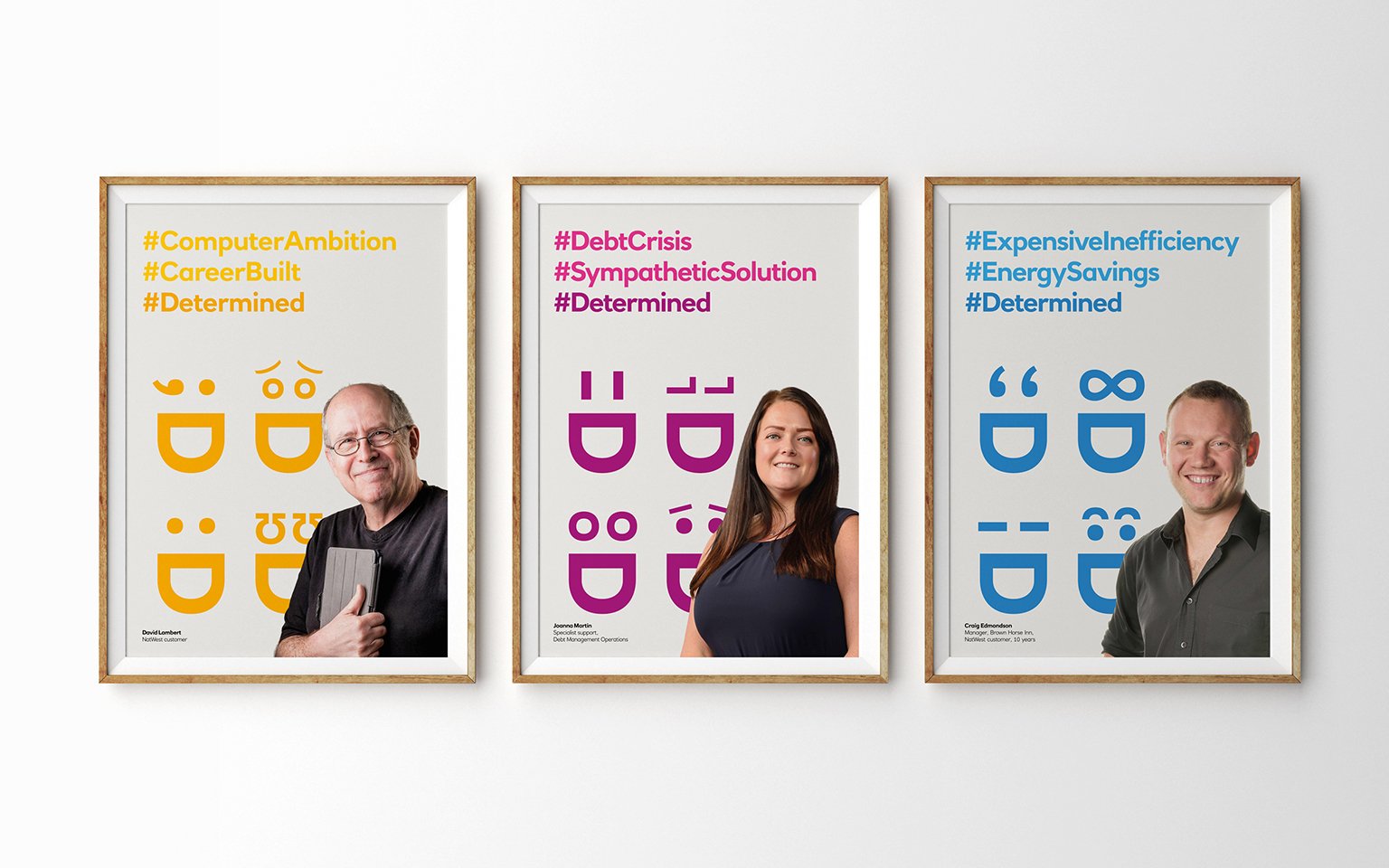 Strategy
There is a simple human truth that people are endlessly fascinated in learning more about themselves, their strengths and personalities.
We created 12 different profiles – or tribes of people – that gave RBS colleagues their 'face of determination'. People could then share their 'face' with others in the bank to see who was like them, and talk about whether they were a pioneer, a problem solver, or one of the other tribes.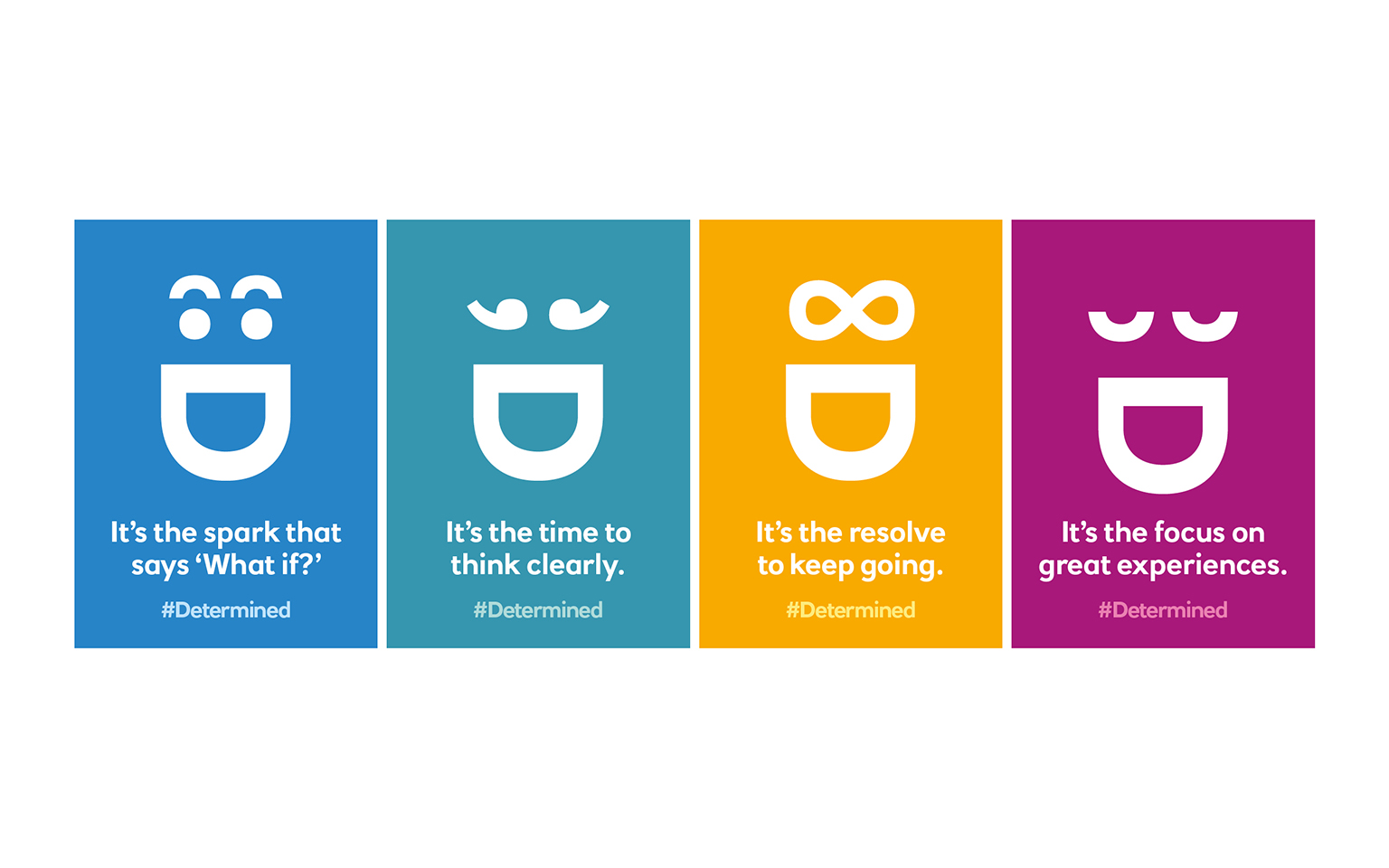 Work
We developed a set of hallmarks to help RBS articulate what they meant by 'determination', helping to deliver their ambition.
The online psychometric profiler at the heart of our campaign was developed with the University of Cambridge Psychometrics Centre. By taking the test, RBS colleagues were given one of 12 different profiles and helped to understand how their strengths were important to the success of the bank. These faces became a sub-strand of the campaign, represented visually by a host of emoticons.
We then linked the campaign to five core service competencies, designed to encourage those service behaviours that would help the bank deliver on its customer service goals.
Our campaign also shouted about colleagues who were 'Determined to make a difference' and we put the spotlight on customers who had benefitted from that determination as tangible examples of the way RBS colleagues were helping and supporting their customers.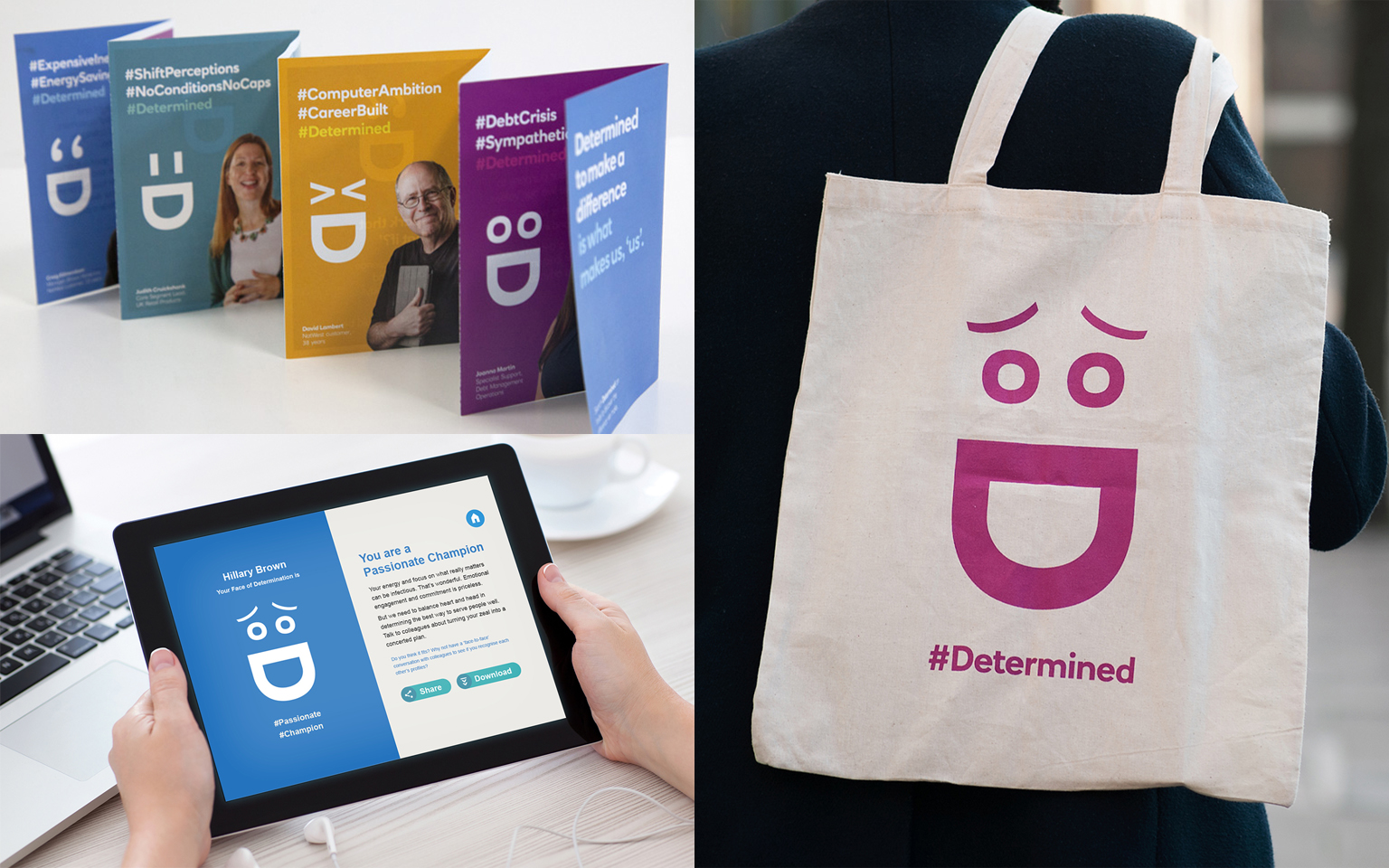 Wow, what a day in our history! It feels like we're lifting our heads up and looking to our future. I've been in this bank for almost 25 years through highs and lows. People like me stayed because we were determined to put things right.
Elaine Arden, Group Human Resources Director at RBS