RBS Think Outside The Bank
Encouraging RBS employees to think outside the bank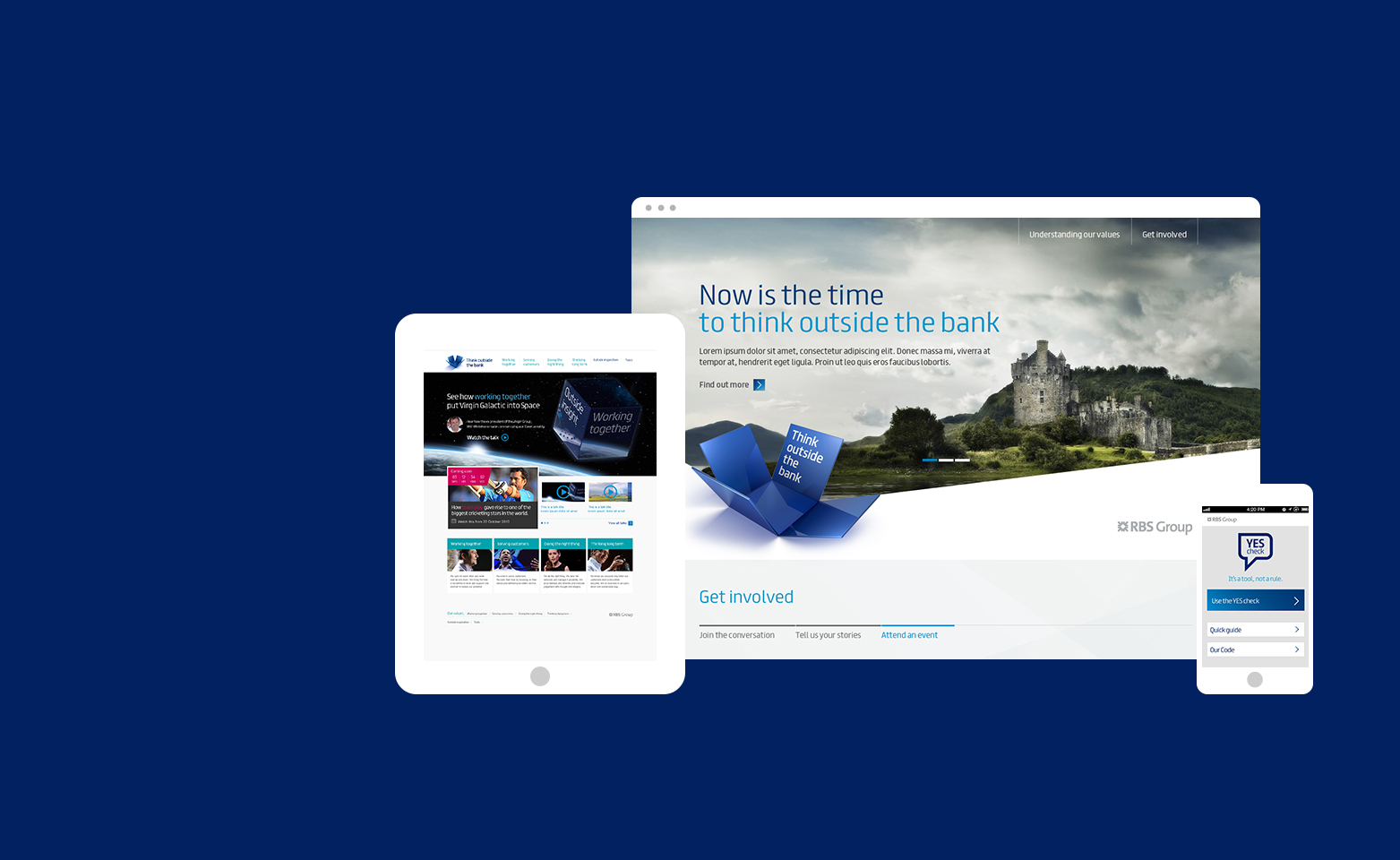 Challenge
Through storytelling, visual expression and digital tools, we were tasked to help RBS Group focus on customer value.
Solution
We developed 'think outside the bank' – a programme for delivering employee engagement communications.
We developed the visual identity for both online and offline implementation of 'think outside the bank'. At the heart of the identity is a box device that brings to life the play on words around the phrase 'think outside the box'.
To support the identity, we developed a framework for storytelling to bring the ethos of 'think outside the bank' to life. We are firm believers in telling the corporate message through the words of employees and customers.
A dedicated hub provided the starting point for conversations among employees, as well as a separate hub for customer stories.
We then developed the YES check – a tool rather than a rule, it consists of a simple set of prompts to support decision-making. The prompts are aligned to the bank's values and the Financial Conduct Authority's 11 principles.
In phase 2, we helped develop and design a speaker programme, and sourced speakers that brought the values to life using experts from outside the world of banking.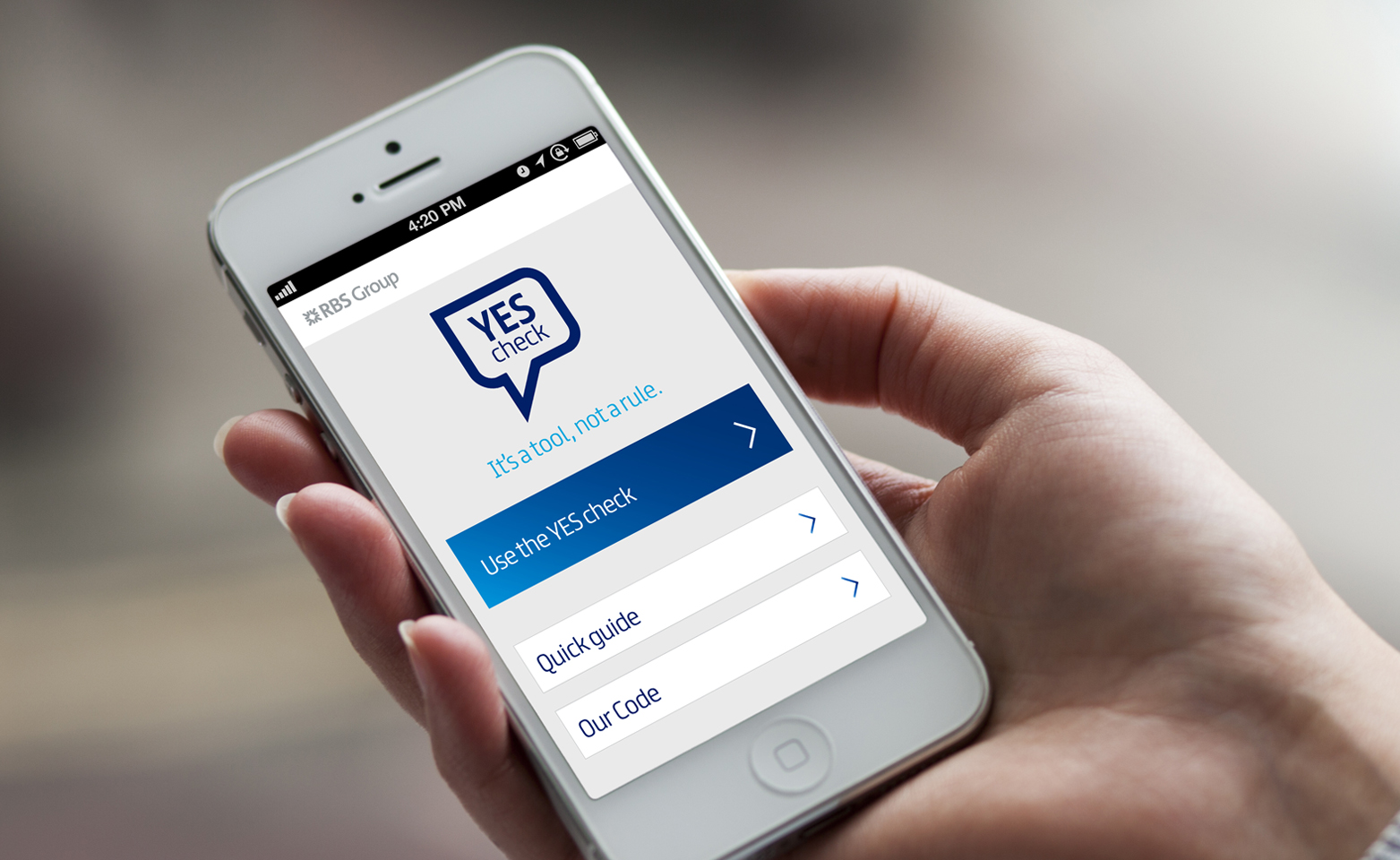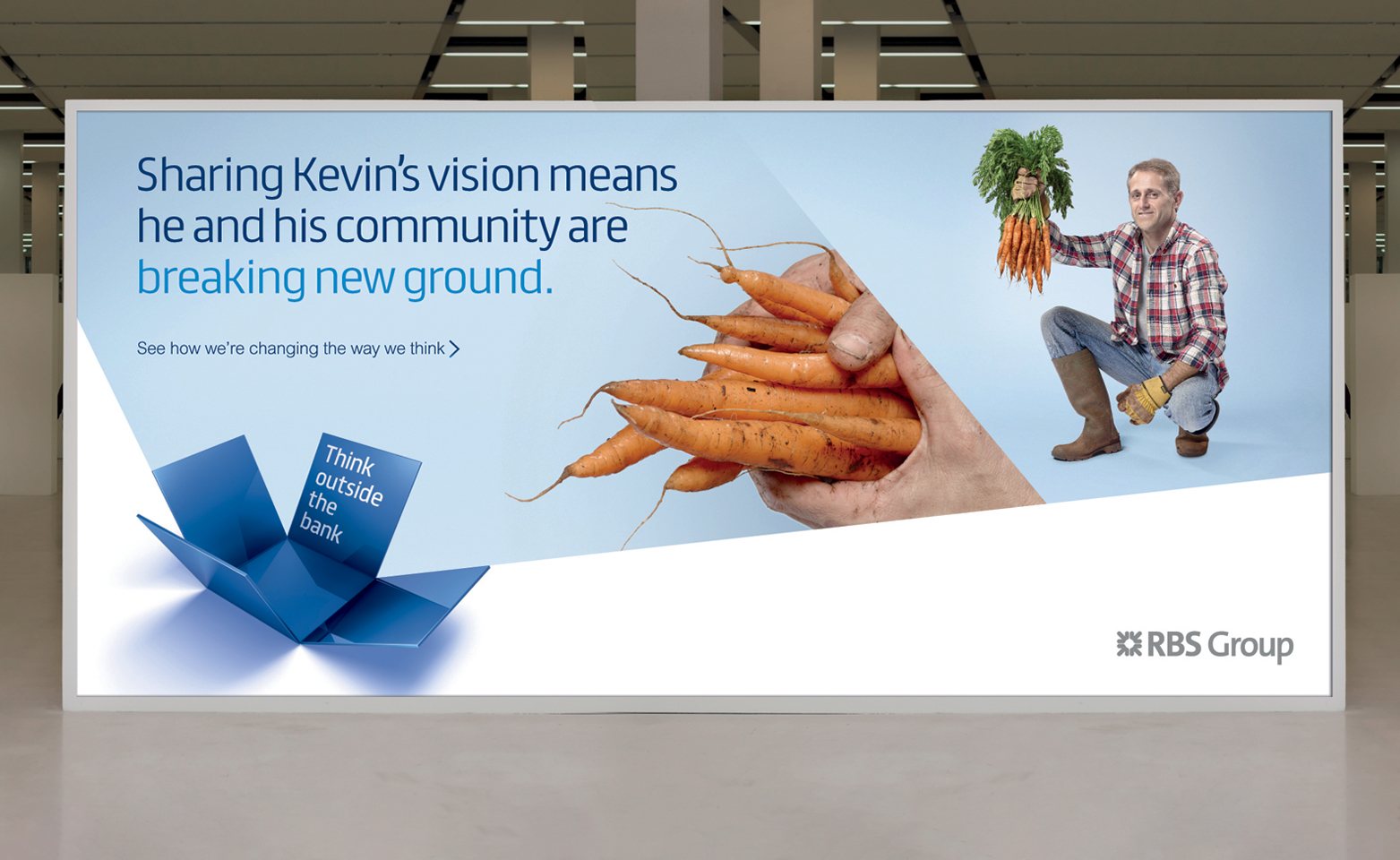 The Team's thinking and ideas helped us launch with a bang, and then build on embedding these in the things our staff see and do every day. Today, our values are a fundamental part of our company.
Anna Vaughan, Interim Head of Employee Campaigns & Creative Services at RBS