NatWest Group
Discovering the ins and outs of ring-fencing using gamification
Challenge
Following legislative changes, all major banks were required to separate everyday banking services from investment banking services – this separation is called ring-fencing and became law on 1 January 2019.
Our brief was to communicate dry legal changes to NatWest Group (formerly RBS plc) colleagues in a new and engaging way; to raise awareness and provide clarity about the ring-fencing changes in a fun, simple and interactive format; and complement an ongoing communications campaign.
Approach
• Faced with a diverse audience, and the fact that ring-fencing training was not mandated, we needed to develop an exciting, visually arresting solution to capture the imagination. We turned to gamification as a way to engage, entertain and educate.
• Research on game mechanics, the structuring and frequency of questions, and how to incentivise participants to stay engaged, all fed into the development of our solution.
• An immersion workshop was held with NatWest and the Team, where findings from stakeholder engagement supported the development of a multi-platform application to educate, engage and reassure staff, and collect data on the audience understanding of ring-fencing.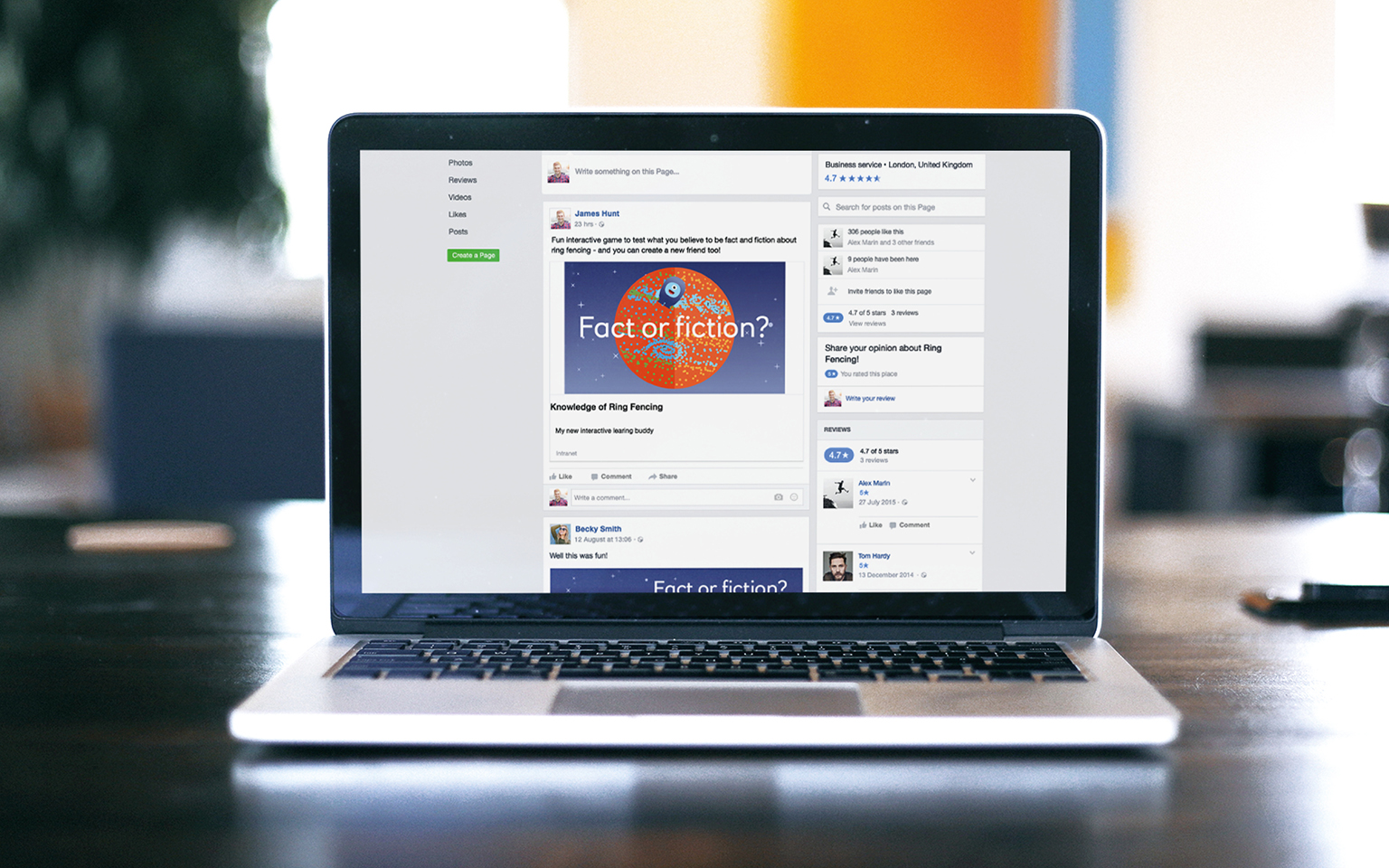 Strategy
People are naturally intrigued by simple challenges. Gamification draws upon storytelling, pace, suspense, urgency and reward techniques to create a compelling reason for colleagues to participate, beyond the basic need for education.
Our research showed that people would enjoy playing the game if it was positioned as a journey with a purpose. We also drew upon colleague insights around competitiveness and the sharing of personalised content. With this in mind, we developed a likeable character – Ringo – who had a mission to return home to the planet 'Robos'.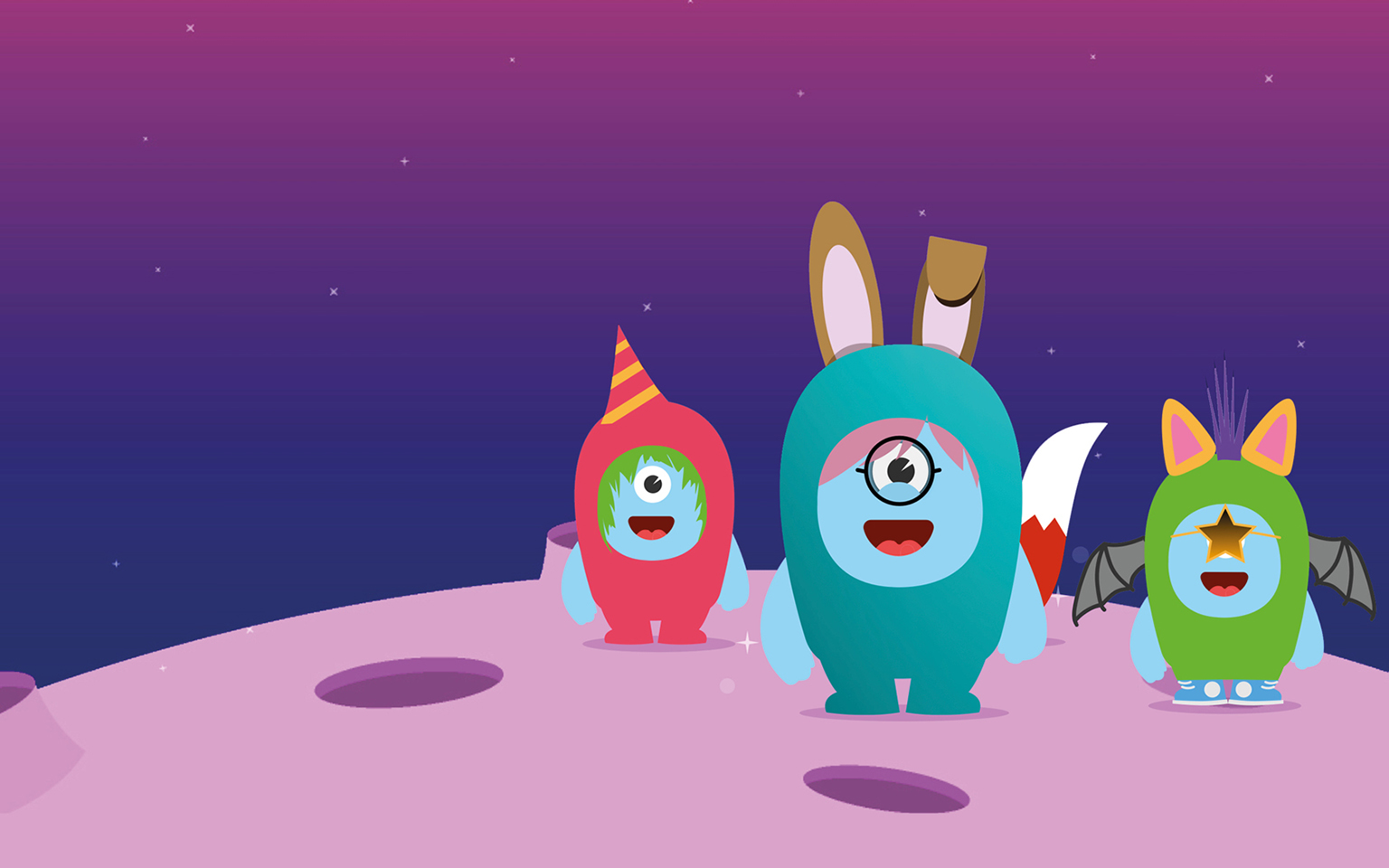 Work
Ringo allowed gamers to learn about ring-fencing by answering 16 critical questions, while collecting his 'missing' belongings along the way. Accessed via a dedicated URL, the game was designed to be mobile-first, with colleagues able to share their personalised Ringo character and the items they had unlocked, to encourage others to take part.
The backend of the game allowed NatWest to check which ring-fencing concepts were less understood by users, giving them the opportunity to support those points with further communications to improve understanding.
NatWest Group wanted at least 1,000 game completions across its target audiences by the end of the campaign. The actual results exceeded this goal by 50% in the first 24 hours, with more than 1,500 game completions, and overall, by 400% for game completions and 600% for game starts.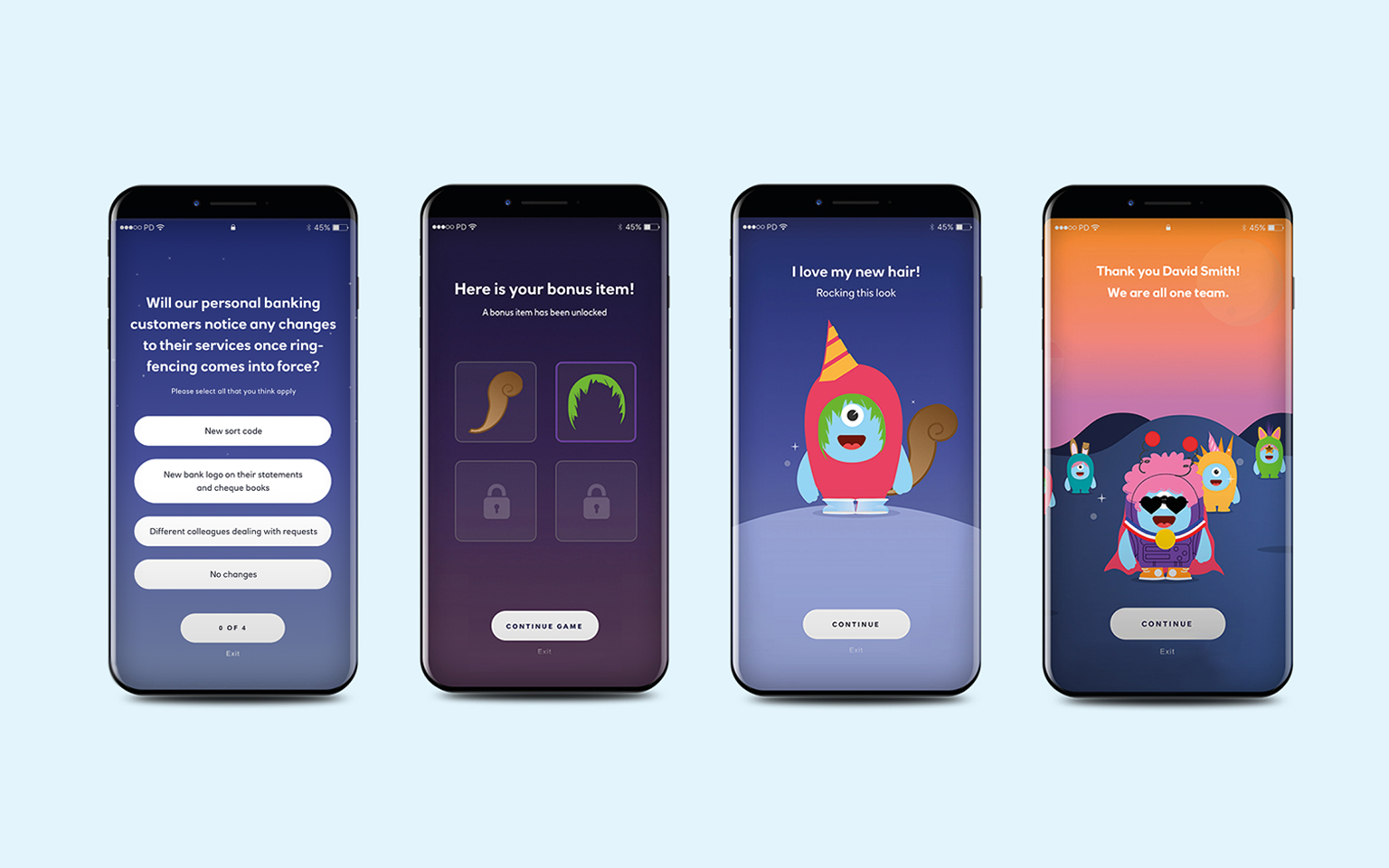 Awards
Internal Communications and Engagement Awards Gold Winner, 2019
Best use of mobile or apps
Digital Impact Awards Winner, 2019
Best digital employee communication
IOIC Glasgow Winner, 2019
Best Use of Interactive Media
Most Innovative Communication
We wanted to do something that was a little bit more engaging, a little bit more interactive, a little bit more fun.
Jen Martin, Strategic Communications Advisor at NatWest Group