TSB
Developing a Partner Value Proposition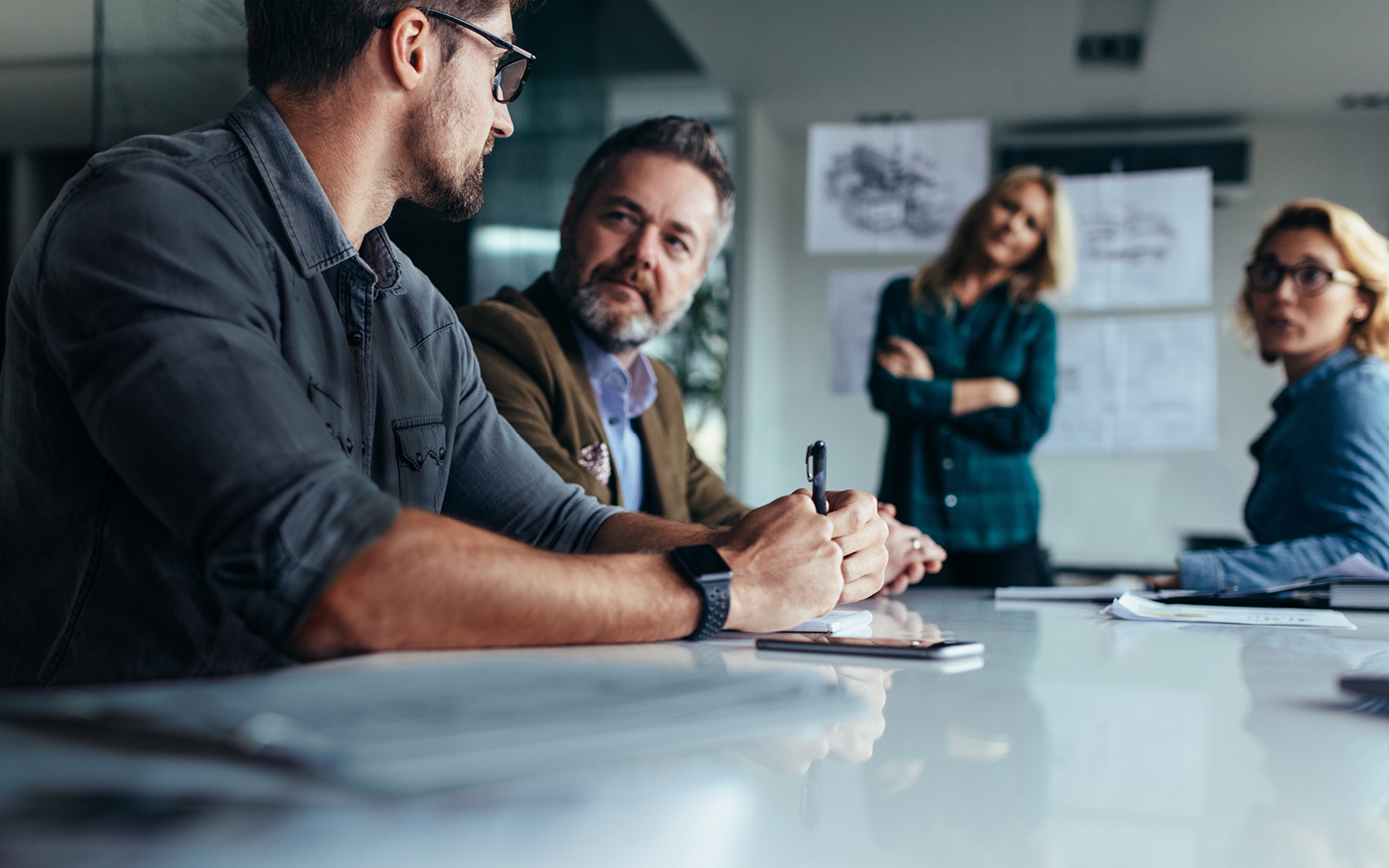 Challenge
The digital migration problems of early 2018, combined with a more competitive market for talent, meant that TSB recognised early that it needed to refresh its employer brand.
They wanted a clearly articulated value proposition that described what it meant to be a Partner at TSB, and a framework that could be used to redesign and shape all Partner experiences across the bank.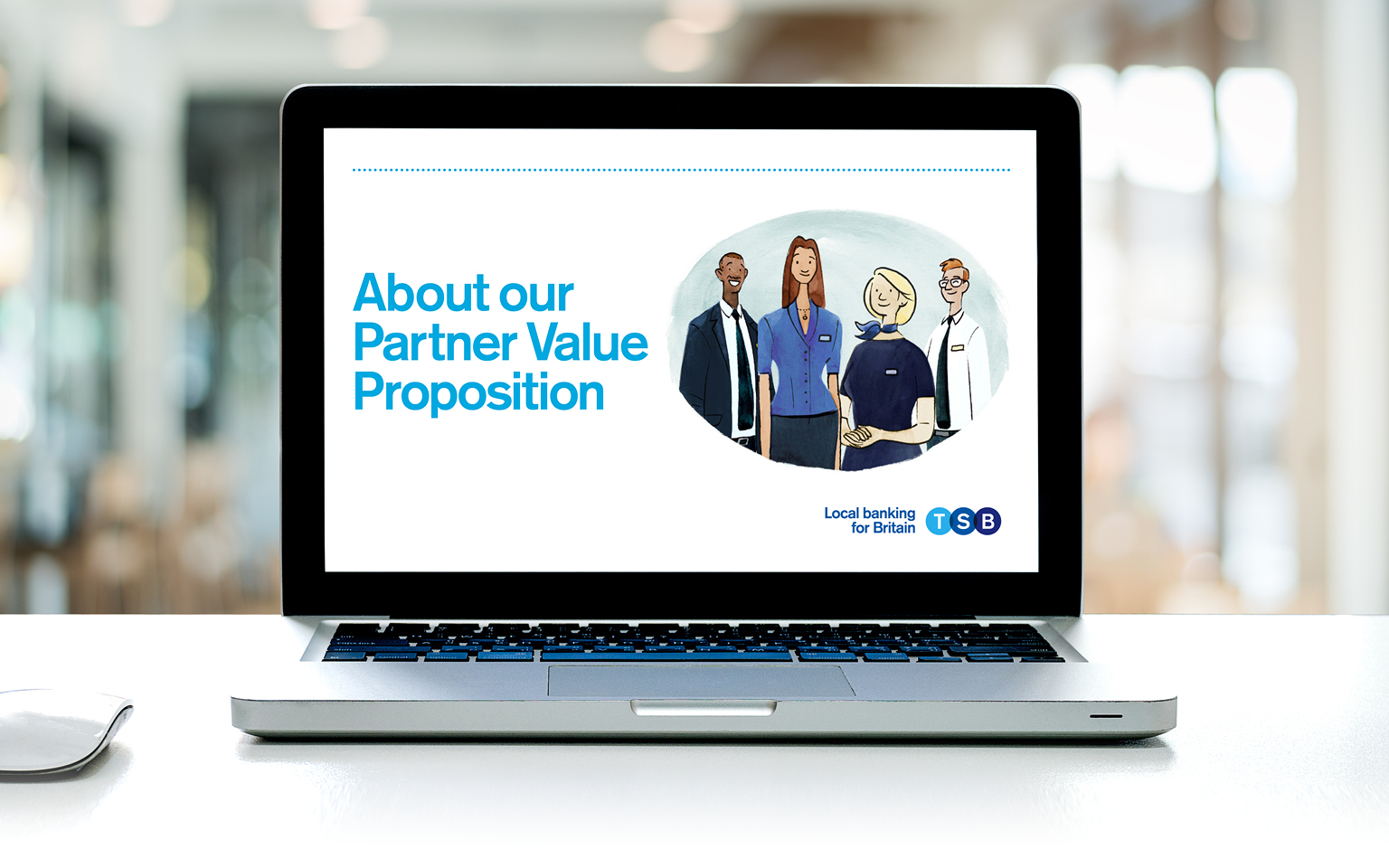 Solution
The Team had already been having conversations with 10% of Partners via Team Listening exercises which we designed in conjunction with TSB in mid-2018 – a great way for TSB to listen and respond to Partners' day-to-day work experiences.
This data combined with survey results and access to senior leaders across the business gave us a broad range of high-quality internal data points.
We also undertook a measurement exercise with a significant number of prospective Partners looking for a move within the finance sector.
This balance of internal and external insights enabled us to identify a unique Partner promise that captured why people should choose to build their career at TSB over and above other banks.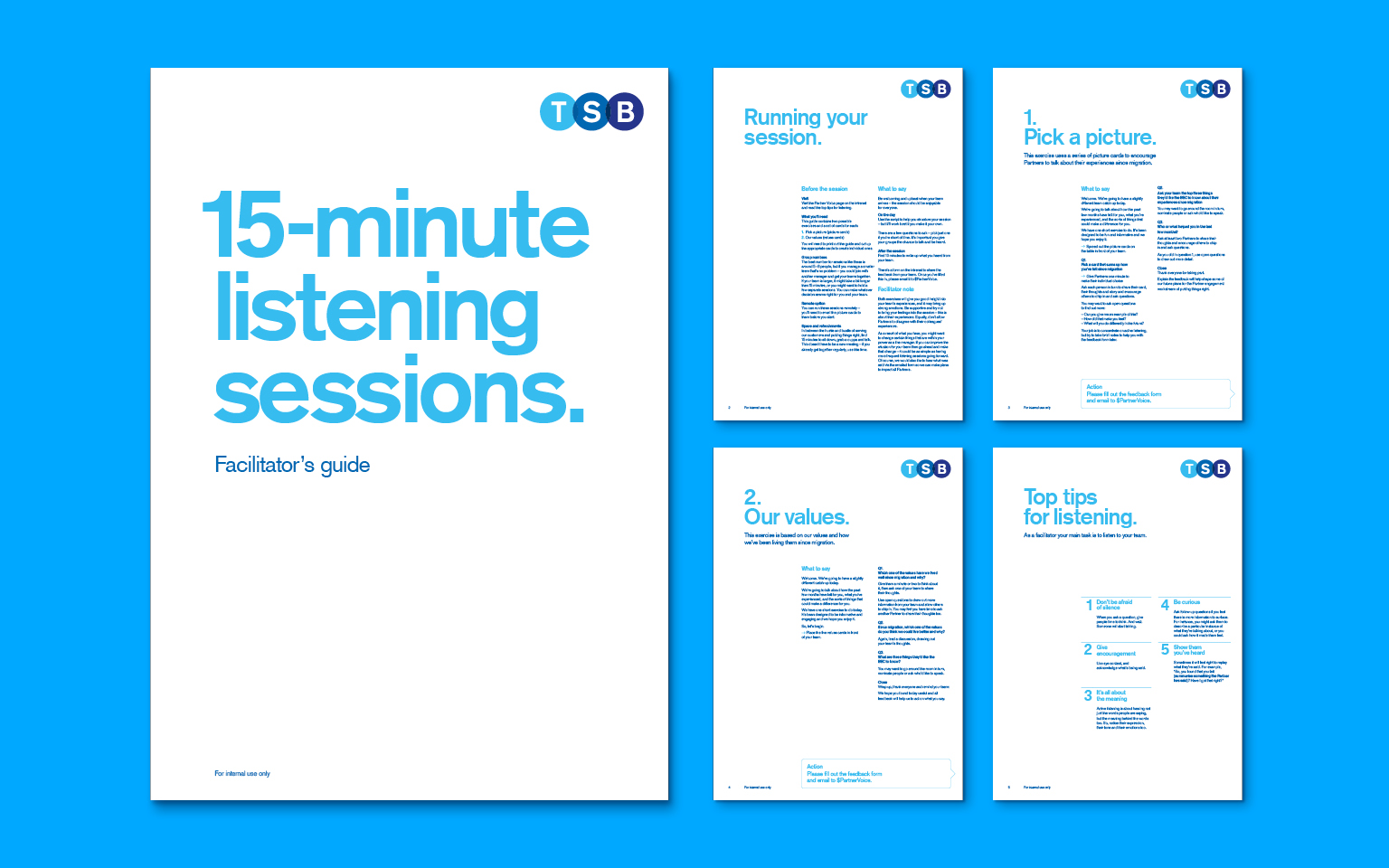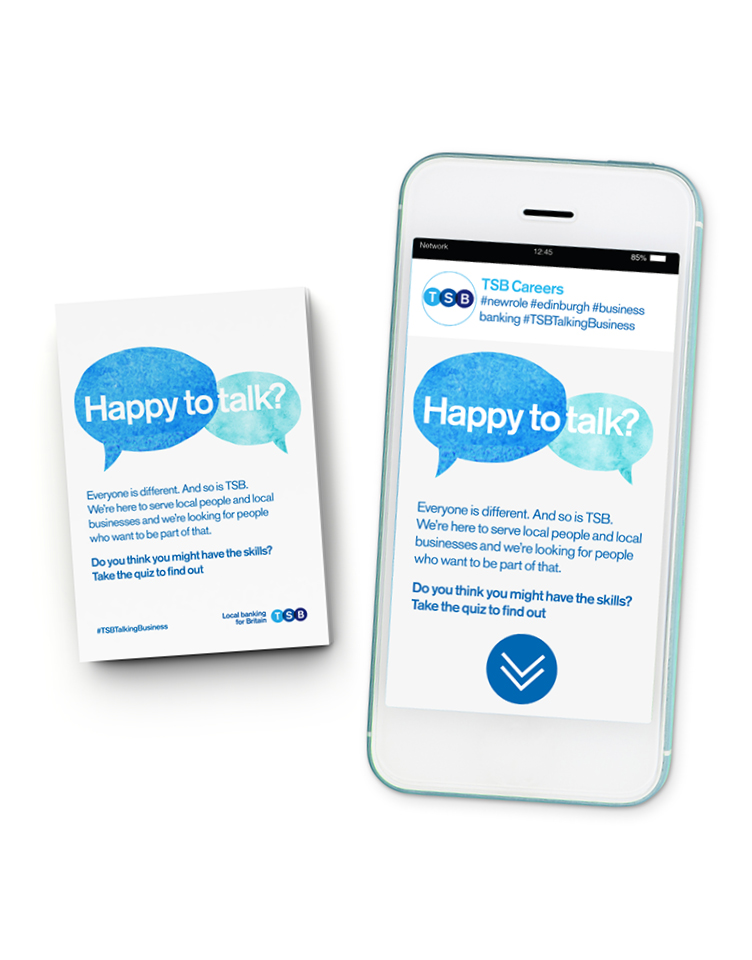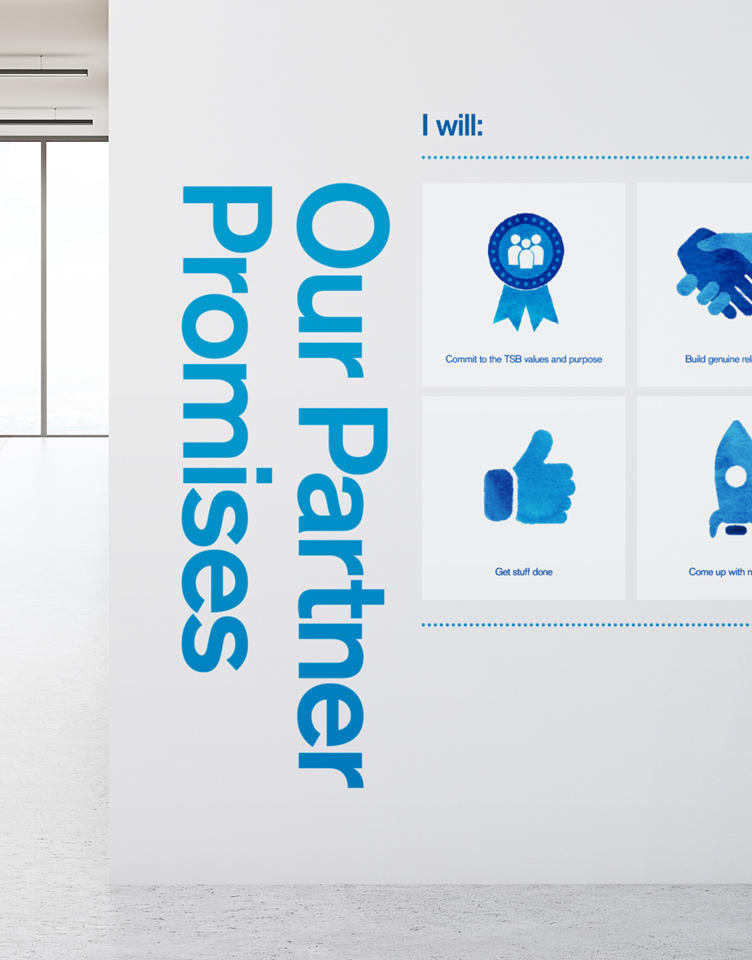 We defined a deal statement – the value proposition that set out what TSB would deliver for Partners and what it expected from them in return.
Finally, we developed a set of design principles to shape the style and tone of the Partner experience. These will be used to influence how experiences are delivered. The solutions were all evidence-led and tested with external audiences to validate them as fit for purpose.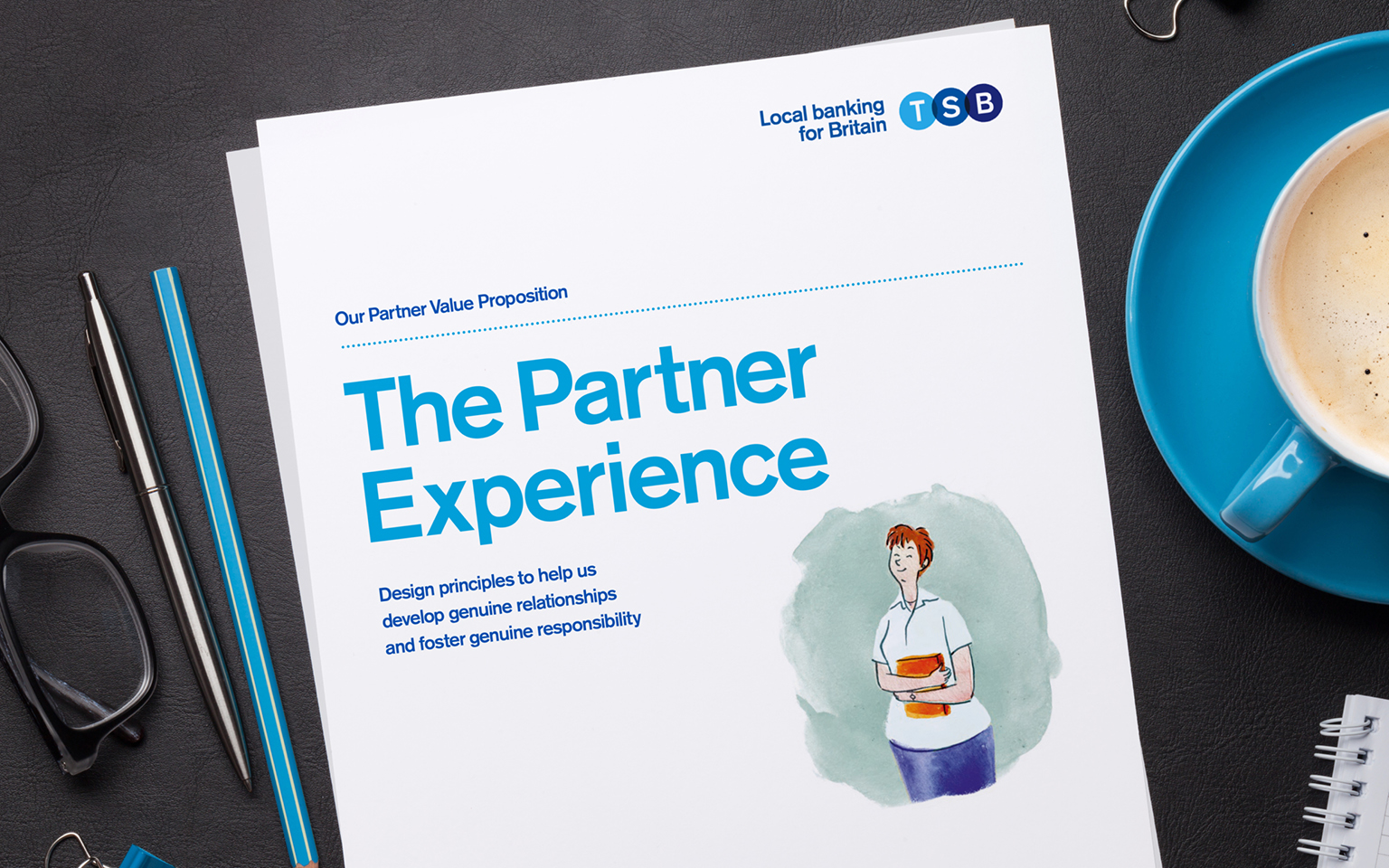 The Team have been instrumental in helping us define our Partner Value Proposition. Our culture and the ethos of Partners is so important to us. We wanted a way of being able to articulate this in a meaningful way that echoed our brand and really told the story of what we're about and what matters to us. And crucially a proposition that all our stakeholders believed in. The work went beyond just words on a page. The Team helped us build a framework that we could meaningfully operationalise to help shape all our Partner experiences for the better and add real value to our business.
Claire Norburn, Senior Employer Brand & Talent Attraction Manager at TSB