3 Things Marketers Can Learn from Behavioural Science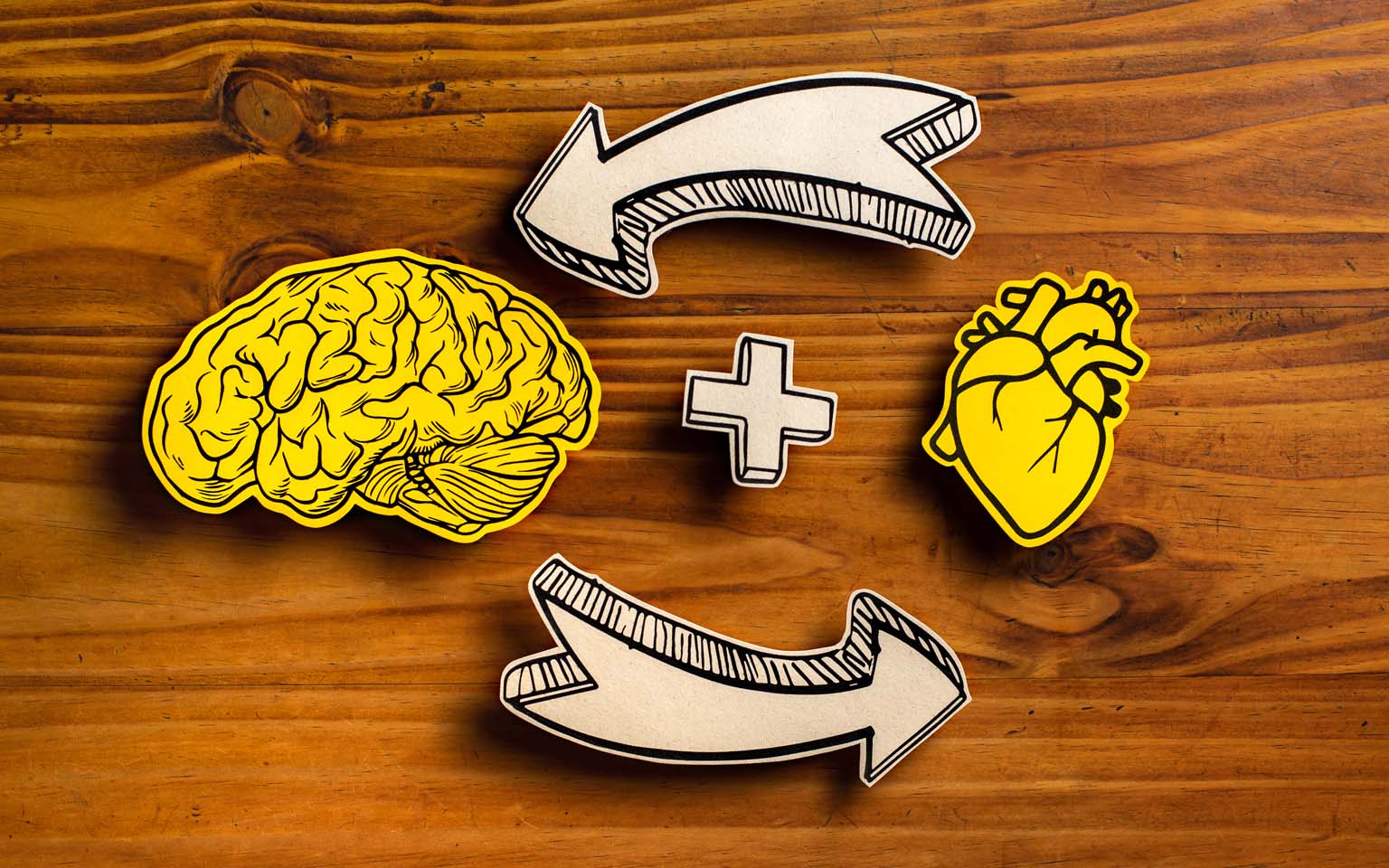 When it comes to engaging your target audience, few tools are more powerful than behavioural science.
There's a good reason that marketers and brand experts alike are increasingly turning towards behavioural science for the invaluable audience insights they need. Understanding how audiences think, act and respond can lead to highly targeted campaigns that bridge the gap between a consumer's desires and fulfilment.
This goes for anyone working in marketing: incorporating behavioural science into your strategy can vastly improve the standard of your campaigns.
How marketing and behavioural science can work together
It's no secret that truly understanding consumer habits and behaviour can maximise your marketing effectiveness. To help you better understand the relationship between marketing and behavioural science, here is a list of 3 key takeaways every marketer can learn from this scientific field and why we should all pay attention to it.
1. Designing an engaging customer experience
Every consumer will have an experience as unique as they are. On the surface, this makes fully understanding an audience seem an impossible task; how can we create a blueprint for success when the variables, and their combinations, are numerous?
This is a question that behavioural science aims to answer. The variations in users and user behaviour can be anticipated by understanding how consumers think, as well as understanding the various influences, be they individual or contextual, at play.
The customer journey
CX (customer experience) is defined by the customer journey. Every journey is made up of touchpoints – that is, events along the way at which a customer will interact directly with a brand.
To better understand the customer's journey, a behavioural scientist can develop a behavioural map for different "personas", based on how real people interact with a brand. These personas, when incorporated into a clearly defined marketing strategy, can change everything – from the structure of a campaign to its execution.
Structuring a customer journey with behavioural science
Behavioural science, then, incorporates insights and scientific reasoning to solidify the foundation of a marketing campaign. It'll often do this by providing the customer with a sense of empowerment; avoiding cognitive overload and accentuating the good in every situation (triggering positive feedback loops) while mitigating the bad.
Ultimately, successful campaigns revolve around the customer maintaining a sense of control. The more autonomous they feel in their engagement with a brand, the more positive their experience.
2. Developing a fuller understanding of the market
Not only can behavioural insights give marketers a better understanding of their consumers; they can provide valuable awareness of the wider market, as well.
Understanding the market goes hand-in-hand with knowing the customer. However, it takes the relationship between a brand and its consumers further by acknowledging each individual as a person rather than a statistic.
Behavioural science gives marketers vital understanding in these key areas:
The consumer's goals and desires – both on a functional level and on a deeper, more psychological one
The consumer's contexts – what their situations are, how their lives are structured, and what gaps in their contexts need filling
The consumer's behaviours in relation to a given category – i.e. understanding how they make decisions. What drives them? What influences them?
Listing these insights is all well and good, but how do we go about achieving them? Well, this can be done by leveraging behavioural models to better understand both consumers and the wider market.
Understanding and implementing behavioural models
Behavioural models allow behavioural scientists and marketers to better identify and interpret the data behind every consumer – that is to say their goals, contexts and behaviours.
Behavioural modelling involves taking an existing framework – such as COM-B or ISM – and assigning values to the framework based on a certain audience.
COM-B is designed to identify areas where, when change is affected within them, a wider behaviour change can take place to a given audience.
The 3 factors governing the COM-B model are Capability, Opportunity and Motivation. These 3 factors work together, ultimately blending into a cohesive and interpretable pattern of behaviour that can be distilled into an understandable model.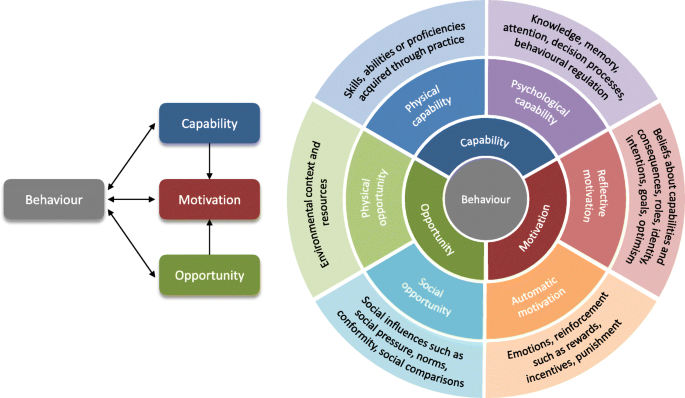 ISM uses the 3 pillars of Individual, Social and Material to understand how consumers engage with themselves, their immediate sphere of influence and the wider world around them.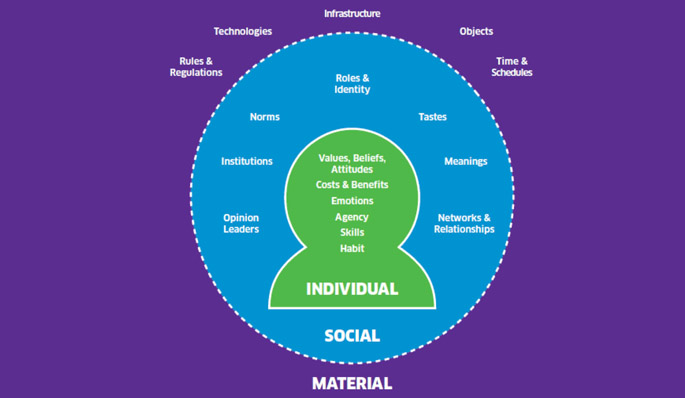 For marketers, these models can become indispensable tools when deployed effectively.
3. Defining a deeper connection with consumers
Ultimately, this all boils down to the final point: cultivating a connection with consumers through a coherent strategy – and executing the strategy to effect lasting change.
How to implement behavioural insights into your marketing strategy
Once you have your valuable behavioural data and insights, it's time to strategise. Of course, you want the product of your marketing efforts to meet the functional and psychological goals of your client (as we touched on in the first point – customer experience). So, consider these at every point of your marketing strategy to ensure total alignment.
When it comes to distribution, again: aim for alignment with the current behavioural patterns of your audience. This involves the platforms you use to communicate your marketing message, as well as the tone of your overall messaging. A distribution strategy that aligns with your behavioural insights will ensure that the channels you're utilising are populated by the people you want to reach.
Finally, devote time and care to coming up with the pricing and packaging of your product. This goes beyond marketing; your brand as a whole must be tailored to cater to your targeted consumers in every way, with a frictionless onboarding process that provides immediately perceived value-add to the consumer's life.
Remember: we want to make it as easy as possible for consumers to engage with your product. The more natural it feels to them, the more desirable the product will be.
Align your brand's marketing and behavioural science insights
At The Team, we utilise behavioural science to bring real change – for the brands we work with and, most importantly, with their customers.
Branding and marketing can both benefit from the rich insights that behavioural science provides, and our team employs behavioural scientists in-house to assist across our campaigns. If you'd like to learn more about how we can bring your brand to life, get in touch with us today.