A new era of charity public engagement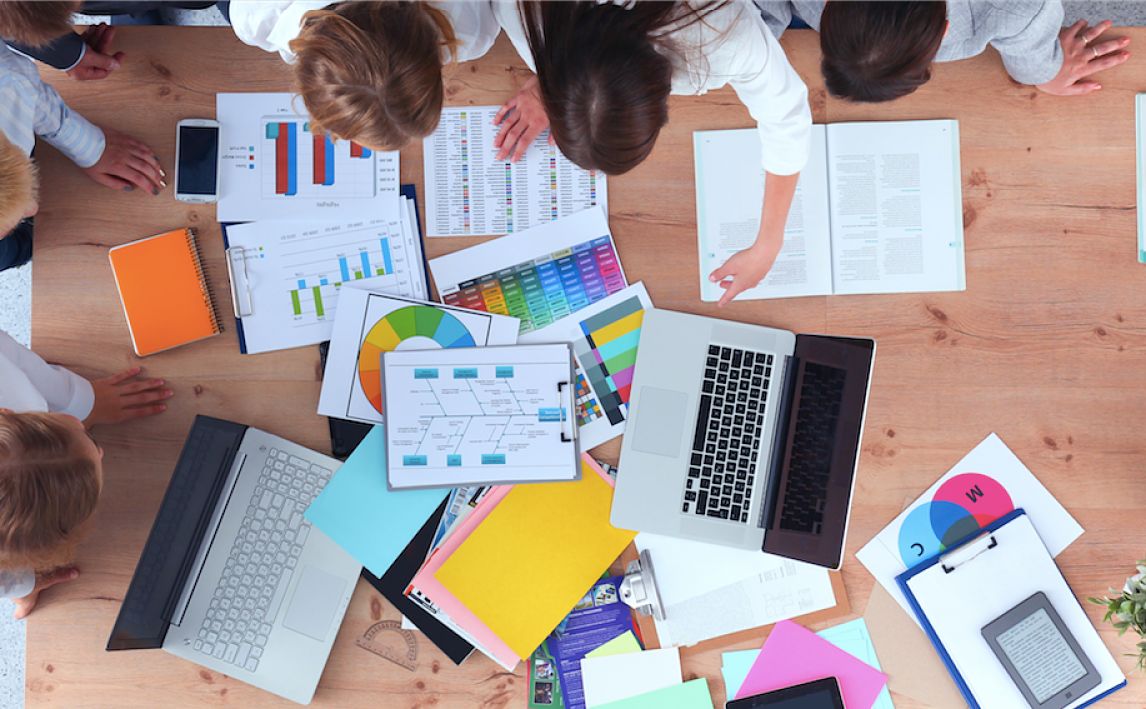 A new era of charity public engagement
We live in an unpredictable, global, hyper-connected world where the pace of business is fast. Competition is stiff. Collaboration is commonplace. Disruption is everywhere. Transparency is expected. Charity communications have never before been so complicated. So how do we successfully engage the public in a new era?
The cycle of integration
My first customer experience of charity marketing communications was at the NSPCC in the heydays of the Full Stop campaign, under the leadership of John Grounds, Chair of CharityComms trustee board, or the "Godfather of Integration", as I affectionately call him.
Everything seemed so straightforward back then. Departments would come together to plan two communications milestones per year, activated through an integrated campaign; launched through PR with a policy hook, built through multi-channel marketing to raise awareness, followed up by with fundraising direct response to capitalise on the "halo" effect. I thought this was the way all charities operated until I left, and quickly realised this wasn't the case!
Ever since then I've championed integration across Communications and Fundraising, speaking on the subject at the Institute of Fundraising and instigating CharityComms best practice guide One Voice –summarised in 'the cycle of integration'. But I'm still surprised by how many charities don't co-ordinate their marketing communications in this way, with initiatives left right and centre, or as one Chief Executive described it to me: "spray and pray".
Brand strategy
From NSPCC I moved to Shelter as their first Brand Manager, one of the first charities to take corporate branding seriously. 'Brand' can be a great way to achieve integration, and enable growth, aligning people behind a shared purpose and values.
The fundamentals of branding still hold true. To agree a brand strategy (vision, mission and values or purpose, proposition and personality) that aligns with your corporate strategy and then runs through everything you do as a guiding light, from your products and services to your culture and operations, communications and innovation.
But what's changed in the last five years since the publication of CharityComms' best practice guide, "Branding Inside Out"?
Human psychology
I definitely apply human psychology to brand development far more these days. Frustrating for me as I was talked out of studying psychology at college, because I needed a "more academic subject" in the mix.  Whether applying fundamental human beliefs and values (Rokeach), archetypes (Carl Jung) or core emotions (Paul Ekman), championed by Brand Leaders from Simon Sinek (Start With Why) to Jim Stengel (Grow) and John Browne (Connect). After all, branding is, and always has been, a transfer of emotion. It's about changing how people feel. Techniques we've put to use recently when working with Crimestoppers on their upcoming rebrand.
Branded content
Audience segmentation and customer relationship management (CRM) systems are essential to making content work well, but so is a good content strategy. What channels are you going to use for which audience segments and what do you need to produce to engage and move them to action? It's now the next logical step following brand development, but one that can currently suffer from a lack of clarity of purpose and strategic planning.
Brand experience
In some ways the name "Branding Inside Out" is ironic, as it's exactly the opposite of what I've seen many brands do, which is to focus on the 'brand on the outside' and rush to get to market. You might want to invest in an Employer Brand and creating an Employee (or Volunteer) Value Proposition to attract and retain talent. We work with UX (user experience) Architects to consider how the brand strategy, and personality, come to life through the digital customer brand experience.
Purpose and partnership
The biggest shift has been the trend for commercial brands to park their tank on charities front lawn by defining their social purpose, led by the global fast-moving consumer goods (FMCG) giant Unilever.
In 2015, B Corporations came to the UK, for-profit companies certified to meet rigorous standards of social and environmental performance, accountability and transparency. Then in 2016, the UN's Sustainable Development Goals (SDGs) were launched. They provide a 17-point plan to solve the world's woes. A plan which requires greater collaboration across all sectors. The SDGs provide a framework for businesses to articulate and active their social purpose, often in partnership like Scope and Virgin Media have just done or Girl Effect, a collaboration between Nike Foundation and DIFD, before them.
Product innovation
This opens up greater competition and is the charity sector's biggest challenge – brand-led product innovation. If I can do my good through my purchase decisions as a consumer, why do I need to give to a charity anymore? For those charities I do support, the product often doesn't work for me, most commonly still communicating with me via direct mail and a printed magazine. For me, it's where the sector could learn from commercial brands and how they develop Customer Value Propositions – a business or marketing statement that describes why a customer should buy a product or use a service and importantly what they get in return.
The Team gives brands social purpose, whatever the sector, to bring the brand to life inside and out. In my opinion, aligning the dynamics of your brand makes strong business strategy, adhering to a compelling central idea. When the external experience of a company aligns with its internal culture, the brand resonates authenticity.