Creating Transparency and Trust in the Workplace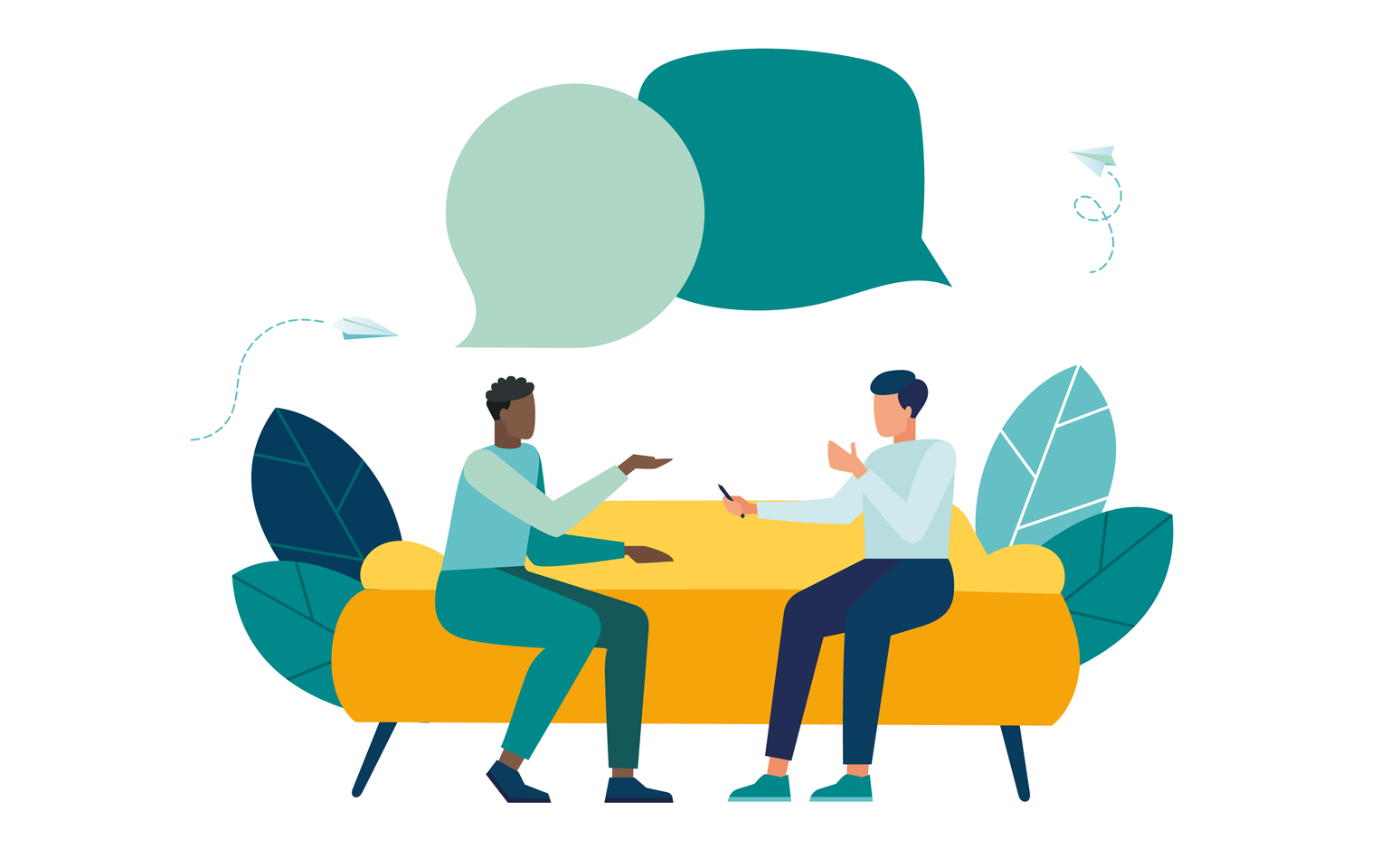 If we're honest, complete transparency in the workplace sounds like some kind of utopian dream. We want to believe our workplaces are full of freedom and genuine empathy but in reality, it can sometimes feel like a political jungle.
Creating a culture where we can be upfront about how that project performed (even if it failed) where leadership are clear about organisational changes (before everyone finds out on the grapevine) or having the freedom to be upfront that you're struggling or going through a hard time feels like such a struggle. But why?
Mark Hauser, Behavioural Scientist at The Team offers his perspective:
"Firstly, it's ingrained in us to a degree. Multiple organisational structures, systems and processes are built in a way that circumnavigates trust. This results in a physical working environment steeped in control measures (e.g. monitoring of presence at the desk / micro-management), eroding our sense of autonomy.
Secondly, there's a perceived risk in allowing others to see us for who we are. "What if they don't like me?" "What if the real me doesn't fit in this organisation?" There lies a risk of being an outcast. As a consequence, we will often find more security in performing the roles expected of us, which have been proven to be safe by the lack of rejection which has taken place before.
Thirdly, there lies a very real fear, inherent to all of us, that we might be exposed as not good enough if laid bare. When we work with transparency, we run the very real risk of being shown to be an imperfect person (imagine being one of those!). We all too often carry the burdensome expectation that we need to be right, the best, and in extreme cases – perfect – which can lead to a crippling performance anxiety." Imposter syndrome is a familiar friend to even the most self-assured of us.
Achieving transparency in the workplace requires a blend of trust, freedom and openness. Netflix is a notorious example of a seemingly avant-garde workplace with its "culture of freedom and responsibility" Netflix CEO and co-founder, Reed Hastings, admitted, "it's risky trusting employees as much as we do. Giving them as much freedom as we do. But it's essential in creative companies where you have much greater risk from lack of innovation". (Side note, I would argue a lack of innovation is hugely damaging for any type of company, not just creatives).
So Why Is Transparency Important Anyway?
Diverse Thinking
Quite simply, company survival and success begins with its people and their diverse ideas. CEO of the Institute of Internal Communication, Jennifer Sproul, believes "long-term organisational survival and UK economic recovery will depend on internal cultures that support human collaboration, ideation and co-creation". To achieve this, transparency and trust are key to provide people with psychological security and encouragement in sharing their ideas without being hindered by their culture, level of seniority or background. This provides an inclusive culture which is proven to provide better business outcomes for any organisation.
The Power Of Trust
We've all had experience of the rumour-mill within the workplace. Everyone knows about the latest "thing" about to affect you as an employee, but not everyone has been told the same information at the same time. Cue feelings of insecurity, frustration and growing cynicism. So not surprisingly professional communication trends for 2021 specifically relates to building trusted communication and dealing with disinformation. As we continue to endure the aftermath of the pandemic and Brexit, people are turning to their workplace to get their information and reassurance, amidst the noise from politicians and press. It has never been more important to be accountable for that trust by being genuinely empathetic in carefully considering what you say and when to your people as an employer.
But trust in the workplace is a two-way street. In March 2020 remote working was forced upon many employers. Contrary to what some companies feared, this period highlighted that excellent work could also happen at home and staff proved that, even given the opportunity, they did not just sit around all day watching 8 hours of daytime TV. Trusting your employees does not only build a positive workplace, it's essential for high performing businesses. Research found people at high-trust companies report: 74% less stress, 106% more energy at work, 50% higher productivity, 13% fewer sick days, 76% more engagement, 29% more satisfaction with their lives, 40% less burnout.
How Are Companies Achieving Transparency?
Leadership Vulnerability
You can't talk about improving workplace transparency without talking about the leadership within. According to the The Neuroscience of Trust there are 8 factors that help leaders build trust in the workplace, but I think leader vulnerability has a strong impact on achieving transparency. Jim Whitehurst, CEO of software maker Red Hat, said, "I found that being very open about the things I did not know actually had the opposite effect than I would have thought. It helped me build credibility." It takes a strong and brave leader to be honest about the fact that they don't have all the answers and that their employees likely do.
Internal Communication
Internal communication has a fundamental role in demonstrating to employees how trust and transparency works in an organisation and as a result, promotes its inclusive culture. The Team's recent work with Citizens Advice did just this. Their blended ways of working playbook brought to life that it was OK, indeed encouraged, to thrive via a work and home life balance. The playbook guides employees on how to embrace this approach to work – it including tools and advice with specific pull-outs for those who manage people. The real power of the campaign is the user-generated stories from a diverse mix of employees who are demonstrating to their colleagues how they flourish using the blended ways of working. It was not all corporate-led and this formed the basis for some fantastic film and Facebook content too which was intentionally designed to be fun yet reassuring and different yet identifiable as Citizen's Advice. Responding to change is inevitable for Citizen's Advice, as it is for us all, but this particular campaign has created a greater sense of being comfortable with change because they are transparent with employees.
Freedom within a framework
Freedom within a framework enables trust and transparency in the workplace because it gives people parameters that give a sense of control and ownership because they know they are not locked into fixed rules. There is direction without being hindered. Alaska Airlines developed four standards of service which provided broad guidelines for what employee behaviour and attitude should look like. Initially employees were unnerved by the lack of rules more prevalent in the airline sector, but in fact it has encouraged employees to think on their feet and perhaps more importantly it sent a clear message about the level of trust the company has with its staff.
Conclusion
Like anything worth working for and indeed any culture change, transparency and trust in the workplace takes time and commitment but the benefits are huge. It can unleash the full potential of the many minds within a workplace leading to ideas and thinking that are not always surfaced. And most importantly it makes people happier which of course inspires them to do their best work. Both of which result in a stronger employer with more successful business outcomes that flourishes using the full power of those working within it.
—–
The Team have been in the business of creating brands and design experiences that drive positive change for nearly 40 years. Specialising in employee engagement, brand strategy and brand activation, we are a blend of consultants, strategists, and designers who connect people to brands to drive business success.
Through brand campaigns, strategy and design, we work with you to create trust with the people that matter most.