Riding the Rollercoaster of Emotions at Christmas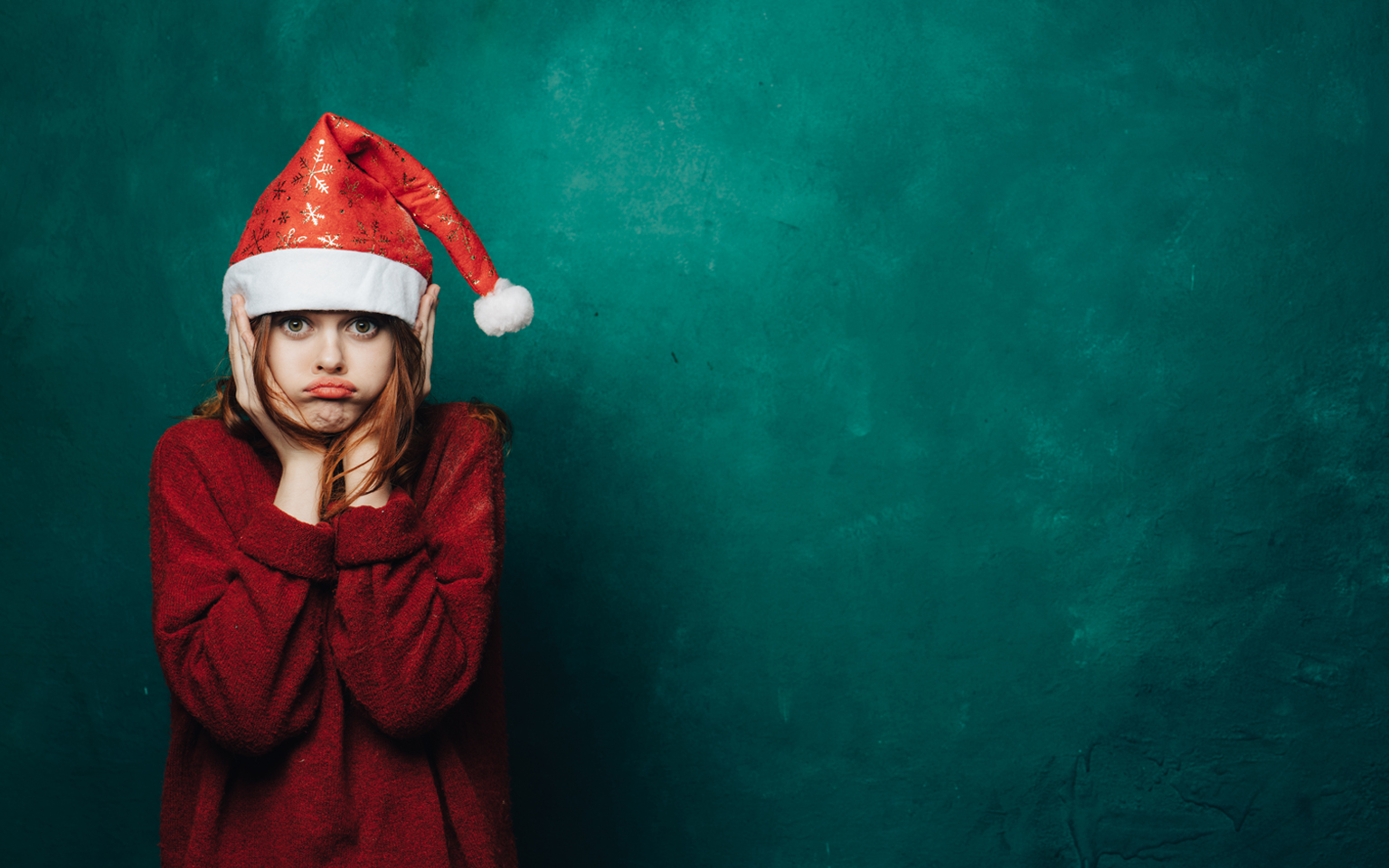 There's something about Christmas. No other event, nor time of year, seems to carry with it so many simultaneous changes in our daily behaviour, nor so much nostalgia, emotional charge and expectation.
The last couple of years have jolted the previously typical conversations. You'll know the ones I'm talking about… the ones which previously assumed Christmas to be a tidal wave of joy and happiness, supported by advertisements depicting picture-perfect families singing harmoniously in matching teddy bear jumpers. Grab me a bucket. Nowadays, however, conversations seem to be rooted in a more sincere hope that plans aren't disrupted, family members stay well and healthy, and that the Christmas break is simply less crap than the time which has preceded it.
And yet, this change in expectations seems to have unearthed a more realistic conversation about what Christmas really has been for us all, behind the veil of polite conversation and social pressure to avoid being the office scrooge.
In discussion with a mere handful of open colleagues, the first thing which stood out was the multitude of contexts and lenses through which we experience Christmas. From hearing how a Muslim colleague's family celebrate the occasion, to hearing about the challenge of having a care responsibility, to navigating a variety of family dynamics and geographical distances to re-connect with families. Talk about diverse experiences. What came through was that Christmas, both as a time of year and general holiday period, serves up a lot more emotions than we typically share with our peers. In the absence of any clear lineal direction, the Christmas holidays resemble something akin to an emotional rollercoaster.
For starters there's a hope and anticipation that it'll be "something", whatever that something may be. Whether a holiday in a picture-perfect setting, or just an argument-free Christmas lunch, we seemingly all look forward to and hope for something.
A lot of the cosy feeling around Christmas and the holidays comes from the fact that many of us will connect with loved ones. Many return to nest, or host others in their own home. A sense of familiarity and security will come to many, just from being around those with whom they don't need to pretend.
Many of us fill our nostalgic cups with favourite movies, Christmas jumpers, family rituals, and funny traditions. Whether playing family favourite games, aligning diaries around the TV schedule, or leaving a carrot and minced pie out on Christmas Eve.
We may also find ourselves struck by disappointment. Be it the poor quality of some of the TV programming, the irritating habits of family, the adjustment back to a slower life, our digital addictions leaving us constantly craving a dopamine hit (someone must have posted something good on Instagram / Facebook / LinkedIn… surely?!)… Or perhaps disappointment arrives as you're handed another pair of socks, begging the question if your family even know you, and even turning inward to identify whether you've at some point accidentally suggested that you refuse to buy socks for yourself.
And sure enough, after a wave of disappointment, many of us go through a small tunnel of guilt. I should be grateful for receiving any kind of gift. I shouldn't resent my mum's nagging behaviour – what if she wasn't here? I'm lucky to have a family to share Christmas with, a warm home to enjoy it in, and the security of knowing I'll still have this home tomorrow…
This reflects a broader tendency for reflection over the Christmas period, recognising our personal blessings and those whose circumstances aren't so fortunate. Thankfully, we're able to dip in and out of this state of reflection during the Christmas period, either by ourselves, or with others… The reflections themselves can take various forms, whether reflecting on personal circumstances, those of others, or simply the year behind…
Regret can sometimes make a brief appearance. At times, this can be a consequence of some truly introspective reflections, though thankfully it mostly appears after the Christmas lunch when we feel a pressing need to relax the settings on our belts.
In some cases, our reflections might lead to definitive action. There's a reason divorce lawyers and recruitment consultants enjoy particularly busy workloads after the Christmas holidays! For many others, it leads to an empowering charge of optimism and goal setting for the year ahead… What do we want to achieve? Who do we want to be? Which demons are we going to slay over the coming months? How will I be better? What will the new "me" look like this time next year?
Most of us delude ourselves that we'll achieve these goals in the coming months. We probably won't. Too much is stacked against us, and we don't understand what truly drives and influences our behaviour. But that won't stop us believing.
And therein lies the charm of Christmas… that no matter the circumstance, everyone will go on their own kind of emotional rollercoaster. Perhaps the beauty of the holiday period lies in the fact that we all go through the emotional wringer a little bit and come out of it in a parallel state of hope and delusion, ready to get back to normality and do it all again next year.
—–
The Team have been in the business of creating brands and design experiences that drive positive change for nearly 40 years. Specialising in employee engagement, brand strategy and brand activation, we are a blend of consultants, strategists, and designers who connect people to brands to drive business success.
Through brand campaigns, strategy and design, we work with you to create trust with the people that matter most.