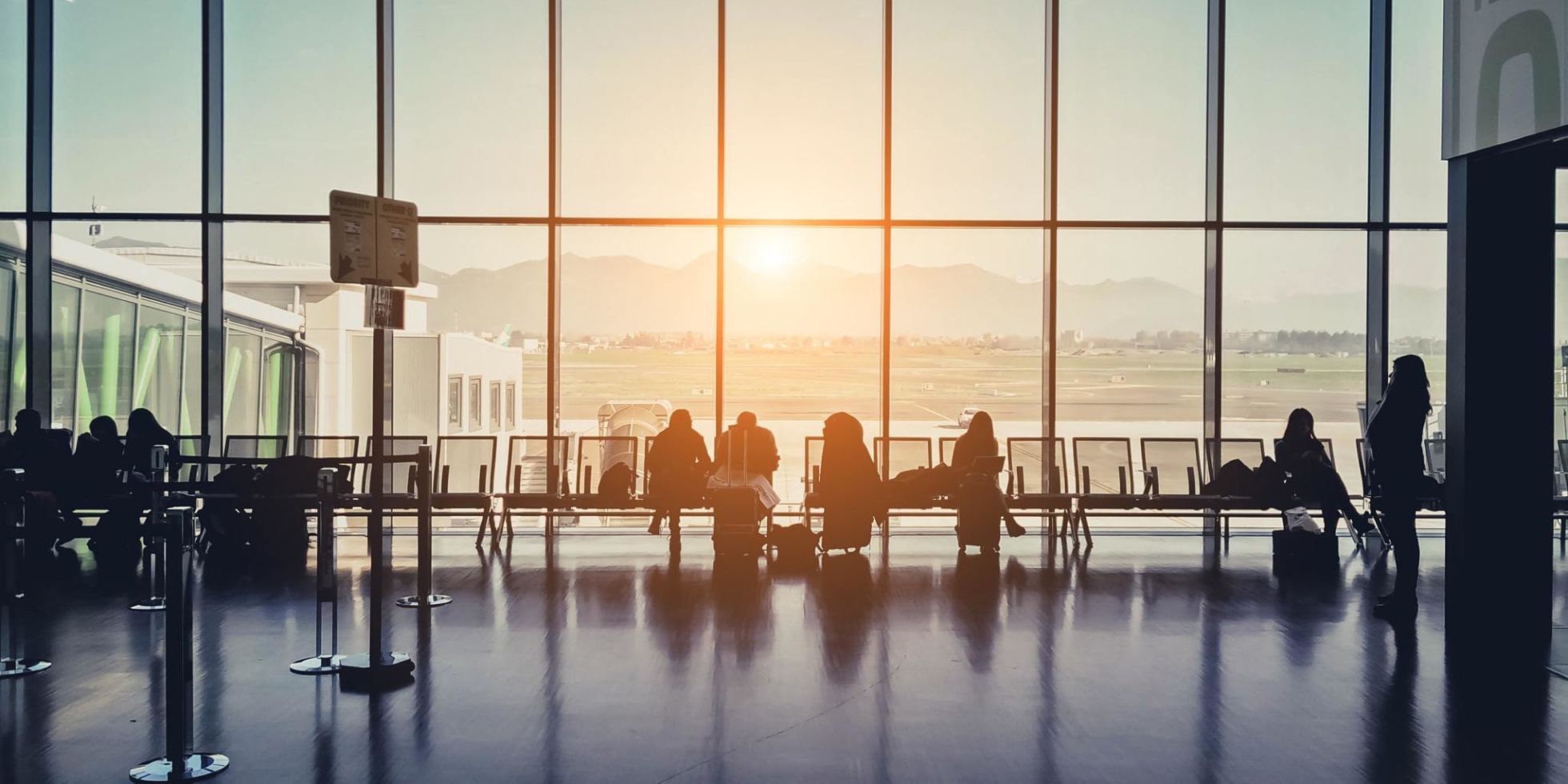 The brand experience as a passenger starts long before you get on the plane. It starts the moment you think about travel. And it's at that point that the stress kicks in. Kevin Mackenzie looks at branding across airports.
In September 2011, Keith Williams, British Airways' Chief Executive said: "The motto To Fly. To Serve. is part of the DNA of British Airways. It is on our coat of arms, and it is worn in crew uniforms. And it has real meaning and resonance for today. It encapsulates our expertise for flying and our commitment to customer service. It describes our purpose."
That motto was part of one of the airline's biggest brand advertising campaigns for over a decade, restating BA's resolve to put the customer at the heart of everything it does.
It's a great example of effective branding because it sought to elevate the airline from being just A.N.Other airline amongst many alternative service providers to being one offering a promise with a core purpose in its DNA in service to create an emotional bond.
Airports are no different. Airports want to be recognised as entities that offer their customers something more than a 'gateway brand' providing an infrastructure that enables connectivity. Increasingly, airports are on a quest to create an emotional connection in the minds of travellers, and initiate and establish a clearly defined customer promise aligned to offering levels of differentiation, values and experiences.
All airports have a brand in their customers' minds, even if the airport has not consciously or overtly promoted its brand. That's because airports have been seen as facilitation points for transport of people and goods from one city or country to another – making them destinations in their own right, providing increased facilities and services over and above pure aviation.
Customers like choice and ever more so experiences, but they want a succinct and clear set of choices. Making the airport as much a destination in its own right as the travel destination, allowing travellers to choose all aspects of their trips: destination, airline and airport – that allows for choice.
What distinguishes one airport brand from another comes down to the customers' experiences with the airport and when there are short distances between different airports, decisions will be made by a number of influencing factors, namely: proximity, service offerings, terminal design and ambience coupled with the overall perception of the sense of place. In short, it's a competitive market and the five airports serving London are a great example of where these competitive influencing factors come into play.
The airports are all different, but are they differentiated or do passengers just feel a sense of similar stress, and experience, no matter where they travel? We look at all five of the big airports:
Heathrow Airport – London's hub for long-distance flights, 'making every journey better'. Since the airport first opened in 1946, it has become is an award-winning national icon, with a brand that has been valued at some £524m. It is the most internationally connected airport in the world and the No.1 mega-hub, which on the busiest day for aviation in 2018 offered some 66,000 possible international connections between flights arriving and departing within a six-hour window* and is committed to sustainability plans for carbon neutral growth.
* Meghubs International Index 2018 – © 2018 OAG Aviation Worldwide Limited. All rights reserved
Gatwick Airport – Serves London and the South-East and presents itself as 'Your London Airport' that 'wants to deliver the service you expect at every stage of the airport journey'. This is delivered through a passenger commitment that serves to underline the customer experience.
Stansted Airport – Stansted states it's the third busiest airport in London, serving over 18 million passengers a year. In its quest to differentiate itself from the pack whilst retaining a message of regional leadership, 'Your gateway to the world' represents the essence of the brand that translates to every aspect of the Stansted experience.
London City Airport – Services London's financial industry and launched its first brand strapline in 2013, 'Get closer', as part of an update to create a 'more emotive' identity that would identify with passengers in a more personal way and reflect the airport's professional and business-class standard.
Luton Airport – Is a base for short-haul low-cost carriers and charter flights serving a vast majority of routes within Europe. 'London Luton' rebranded in 2015 as a more efficient and passenger-focused airport – the essence of which is 'simplicity with a smile', bringing delight to passengers by making their journey easy and enjoyable with unexpected pleasant experiences.
There is definitely difference in there, but is each airport playing to a few simple brand differentiators, i.e. convenience of local and speed of access? These are hygiene factors, not brand differentiators.
All five of London's airports work closely with their airline partners and community to embed their purpose and present their promise through their brand to allow passengers to make informed choices. In practice this reinforces the value of airport branding as a strategic tool for differentiating customer experiences, satisfaction, relationships and commercial returns by delivering quality service promises in a competitive global marketplace.
If I were in charge of one of the big five, I'd be asking myself what value I can add to the passenger the moment they choose to fly? How can I serve them better? In many ways, it's a reverse of the BA motto – it's 'To Serve. To Fly'.