A workplace to cater for the UK's biggest online fashion retailer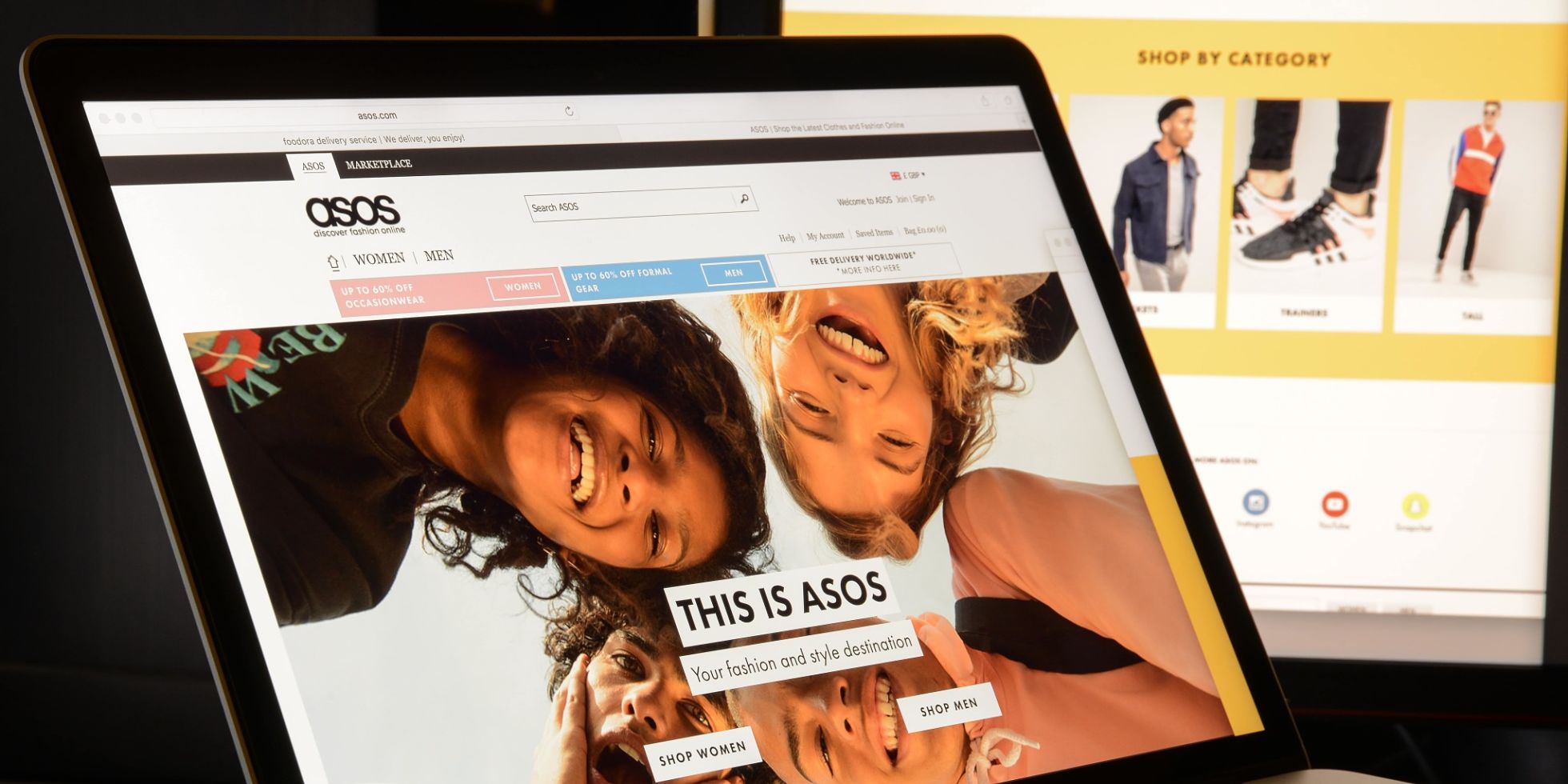 In a rapidly growing business, how does your workspace keep up? We take a behind-the-scenes look at ASOS and how its Project2020 is creating a workspace to cater to its current and future needs.
Like many of us, I have bought an item or two from ASOS. OK, maybe a few more. So when I was invited to a behind-the-scenes tour of the UK's biggest online fashion retailer's HQ, I jumped at the chance.
I made my way to Mornington Crescent in London and knew I had arrived when I stood and gazed up at the Art Deco building flanked by two gigantic black cats.
Greater London House, formerly the Carreras Cigarette Factory, is noted for its striking example of early 20th Century Egyptian revival architecture, and is where the retailer currently occupies 6 floors (80% of the building) – over 244,000 ft2.
ASOS, originally known as As Seen on Screen, has outgrown its space as the business has expanded rapidly since it started out in 2000. It needed a workspace that allowed for more employees, flexible and new ways of working and came up with Project 2020. This refurbishment project kicked off in 2017 and has seen about 70% of the building renovated and re-invented – a £40m investment for an additional 40,000 ft2.
Space2020 is underpinned by its guiding principle: "How we design our space will not be determined by the availability of space, but rather by how it can enable ASOSers to be their best self." CEO Nick Beighton says: "Our people are what make ASOS special. We are creating a workspace that fosters creativity, where they can enjoy what they do."
The project's vision is to create a modern, invigorating and great space to work, where people can be their best every day. It's about creating space to meet current and future needs as the company grows, while still maintaining the company's start-up personality. It's not about the space itself but rather about the experience.
How did I experience the space?
Split across 6 floors, ASOS's workspace boasts 67 meeting rooms, a canteen, 2 coffees bars, a tech bar (think Apple), 8 stills studios, 14 video studios, 2 event spaces (The Den and The Stairs), a gym and wellness centre (The Underground), and a training suite (The Academy).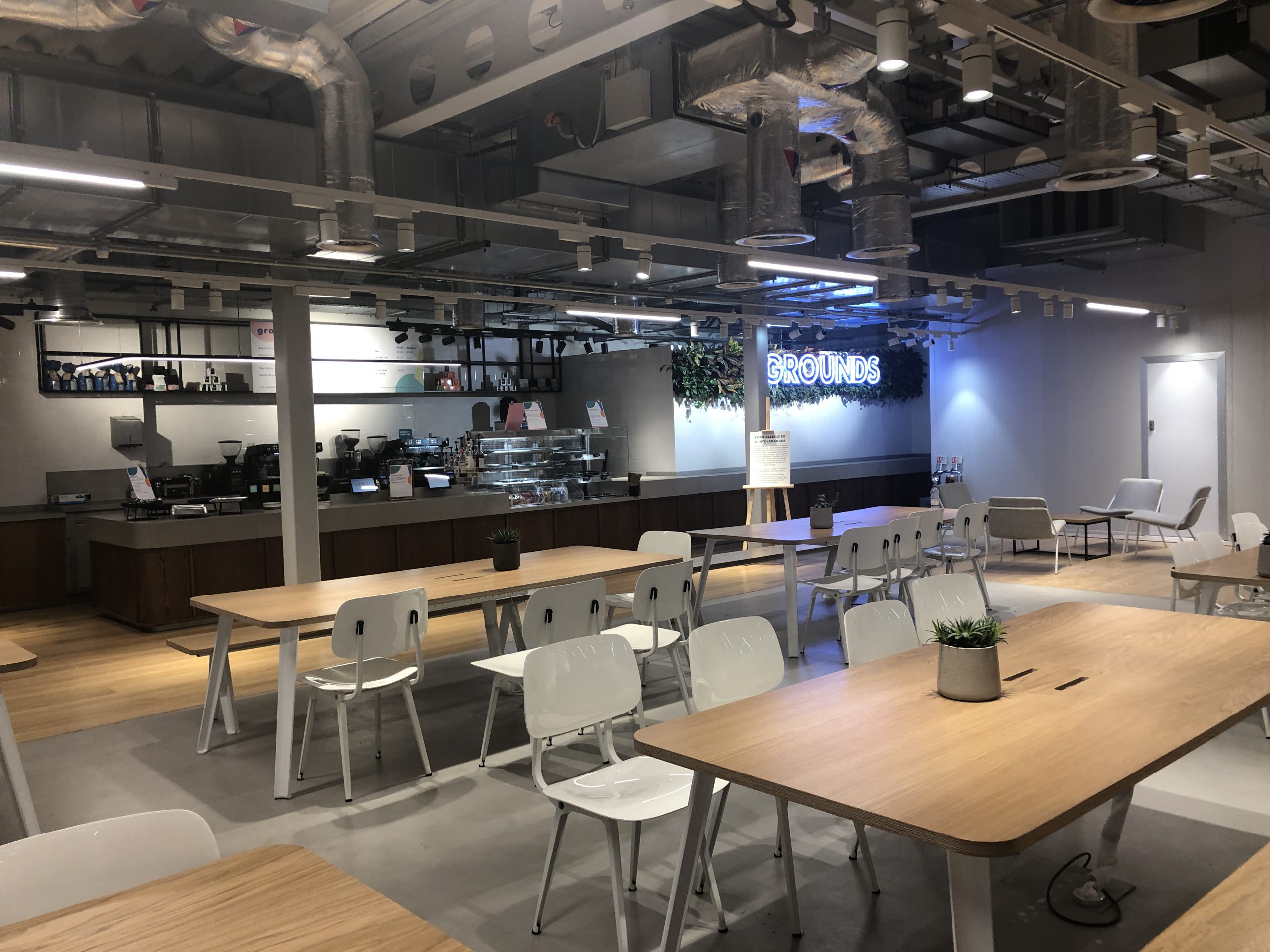 Work, gym, massage, eat, shop – our guide joked that all the space is missing is a room full of beds so you would never need to leave. Vending machines are full of any essentials you may have left at home. Forgot your toothpaste? No problem.
Did I mention the 40% staff discount and a dedicated room for collecting and retuning purchases? Sign me up.
Departments are assigned working areas within the building, but there are no assigned workstations. You can choose your desk for the day and use breakout spaces for flexible working or meetings. The Loft provides a collaborative workspace where you can relax on beanbags or have an informal meeting ­­­– a quiet space to escape to masses that wander the many halls of the building.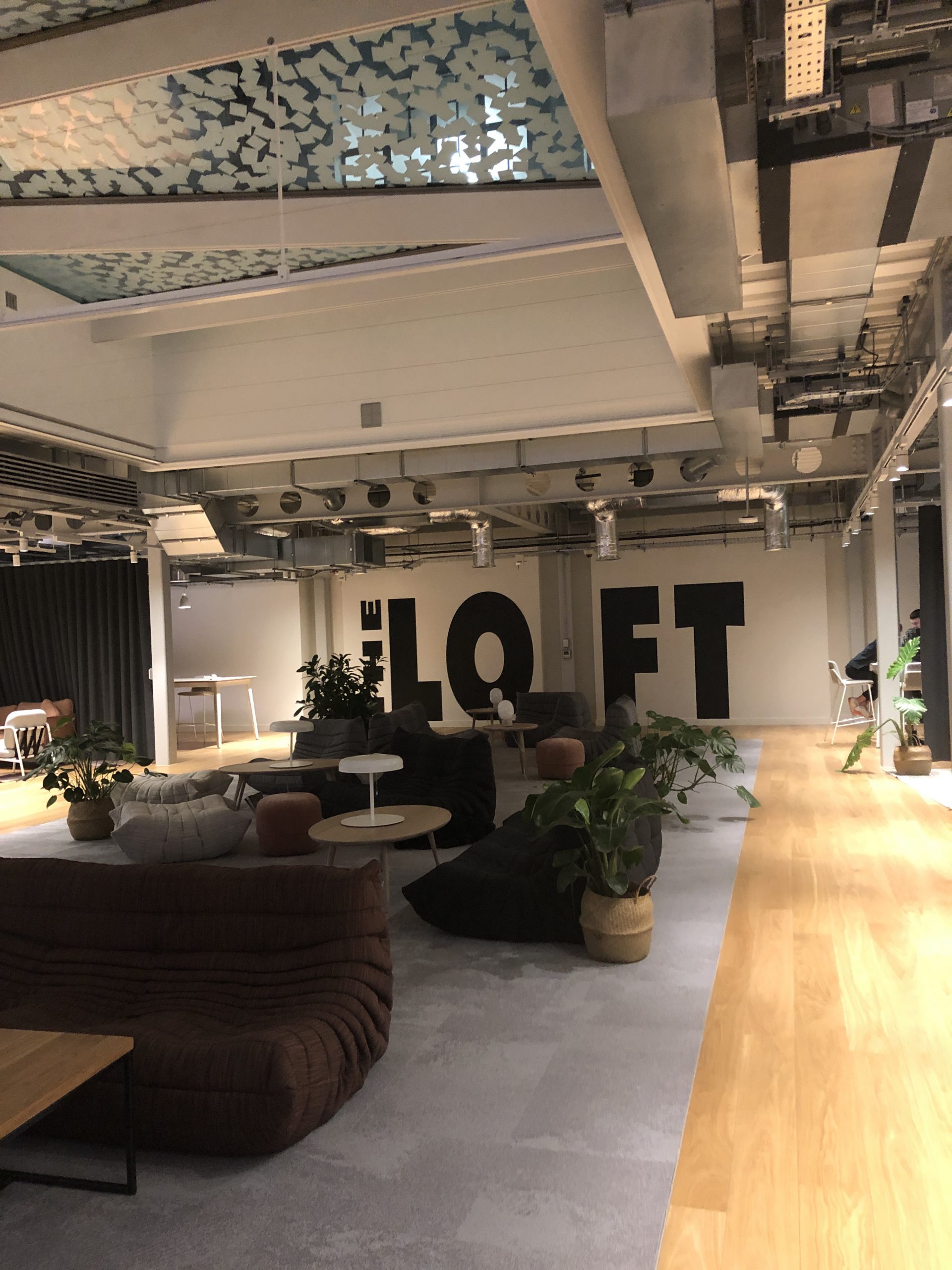 For more formal meetings, private rooms are fitted with the latest technology and are managed by a team called The Hive. Bigger rooms cater to bigger groups and are named after Nick Robertson, ASOS Founder, and Chameleon, the biggest selling product for ASOS and its turning point as a start-up. Company-wide meetings take place on The Stairs and events take place in The Den (80-200 people). Every work, event and entertainment space has been thought of and catered for.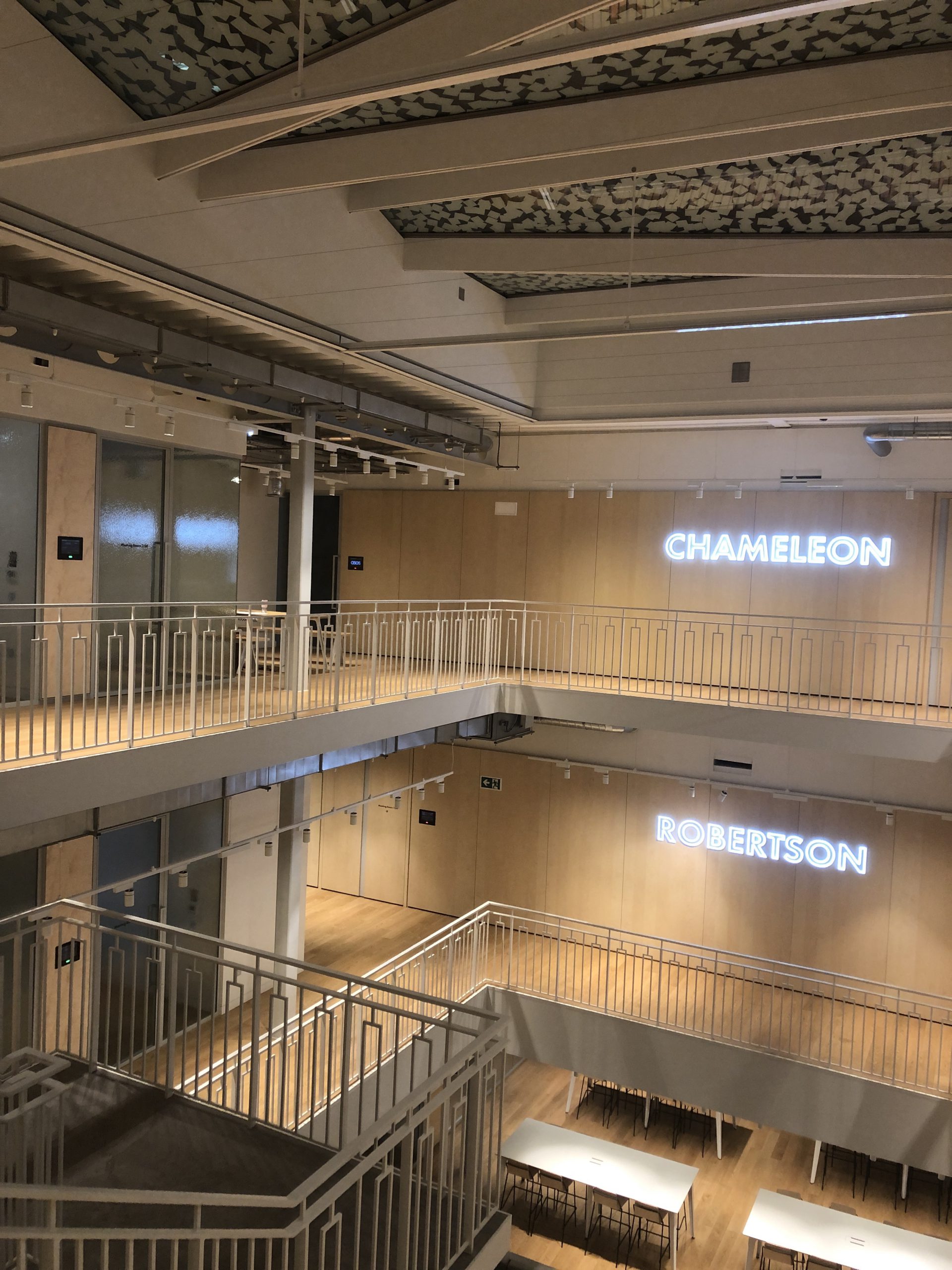 However, housekeeping of the space is an issue. As I wandered around, I felt like I moved from sleek, modern and innovative workspaces to… well a bit of a mess. ASOS receives product from retailers and within 4 days, photographs it, then edits or retouches the images, and sends the items back. The volume of stuff lying around was overwhelming – and took up much valuable workspace.
Aware of the issue, ASOS is carrying out a detailed review of its processes and efficiencies to determine how best product can move through the building – and how best the building can house the product.
Would I say that the space still feels like a start-up? To me, it felt like a fully-fledged, well-oiled operation. What started out as an ambitious 3-person band, emulating celebrity fashion, has resulted in the UK's leading online fashion retailer that sells more than 850 labels. It's fair to say its building represents this – in its masses of people, clutter of stock, availability of space, and innovative ways of working. However, I did feel a certain drumbeat as I worked my way through the building. There is an unmissable energy that comes from a fast-paced business. It's absolutely no longer a start-up.
For a business growing at such a fast pace, how does its building keep up? When will ASOS need to look at its space again? For now, it has another 20% of the building that it can look to take over in the future if necessary. They say that once ASOS occupies all the floors of Greater London House, its CEO will adorn the black cats outside the building with pink feather boas. A victory for fashion (workplace) domination!