A creative space for Dr Martens that has soul… and rock, and indie, and grunge, and electro, and ska…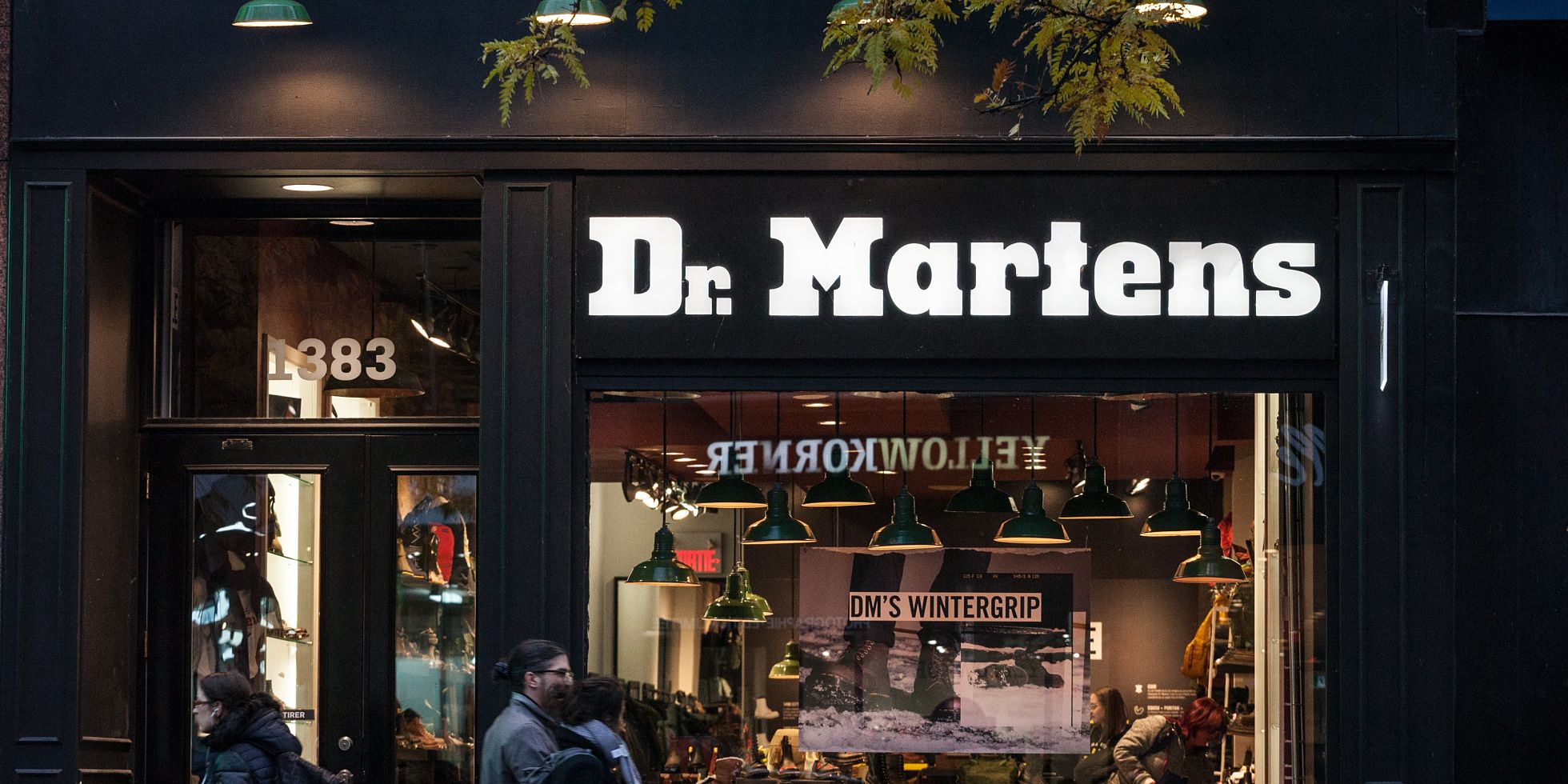 We visited Dr Martens HQ in London to find out how the brand – associated with subcultures and rebellion – has incorporated its values and beliefs throughout its workplace design.
It's Monday morning and I find myself strolling through the detritus of Camden Town after a typically busy weekend. In the cold light of day, the closed boot shops, tattoo parlours and back room piercing salons are all locked up, sadly lacking the usual allure for the rebellious and alternative types that frequent them. As Camden blinks into the reality of the morning after the night before, I stumble across a giant yellow mural advertising Dr Martens, with a provocative message 'Respect my existence, or expect my resistance'.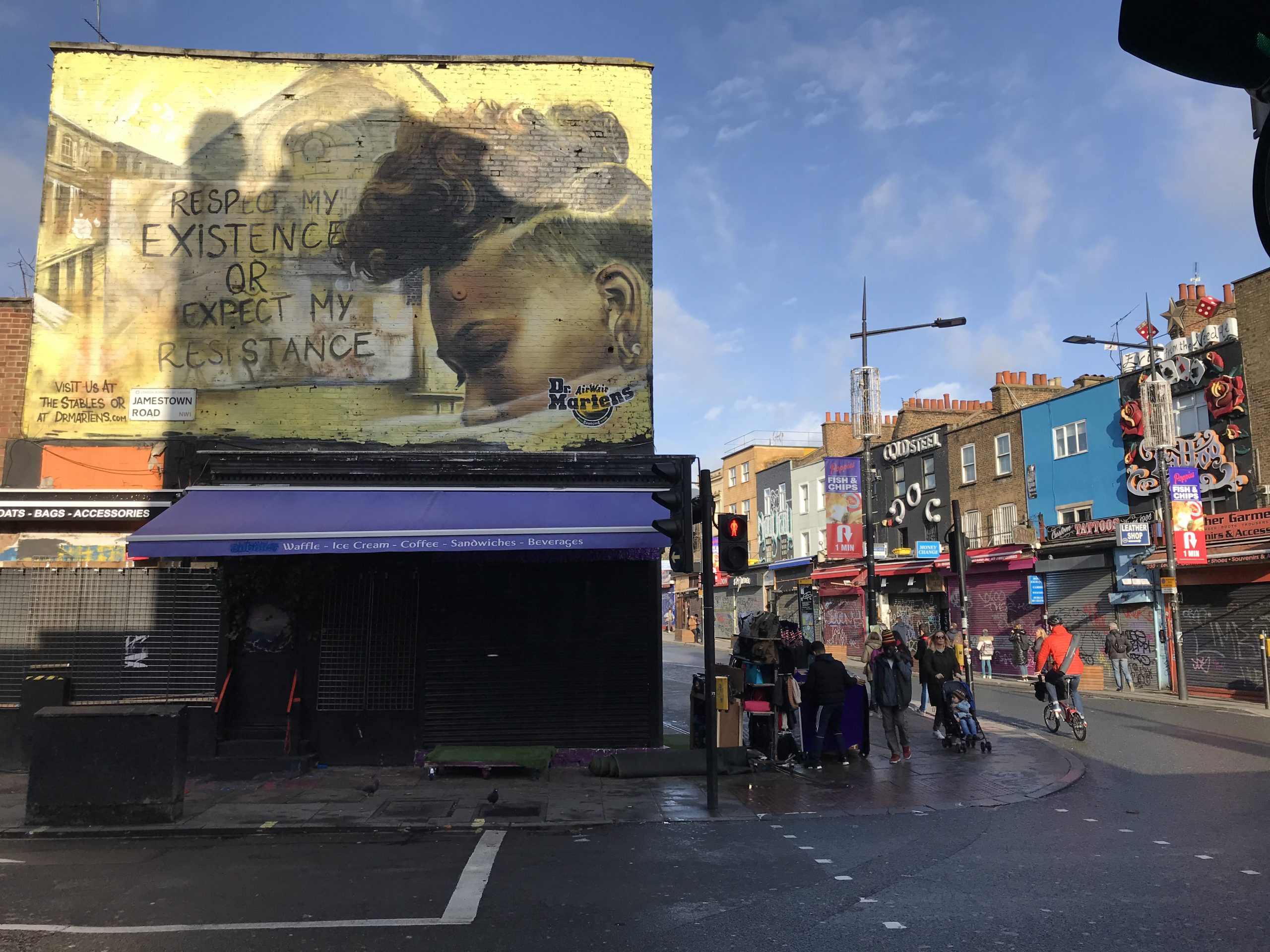 It was a suitable introduction to my tour of the HQ for a brand that has stood for a particularly British type of rebellion for over 50 years. As trends in street fashion have come and gone, and music has evolved and exploded a rich history of tribal culture into British society, one staple has played its part as the boot of choice for the free-thinking, expressive and rebellious individuals who wear them. Dr Martens, like Levis ­– the other brand that became a symbol of youth rebellion – can trace its roots to more simple origins as practical, sturdy boots favoured by factory workers, builders, and bobbies on the beat, etc.
But its association with subcultures and rebellion was kicked off by Pete Townshend who, when asked why he started wearing DMs, said: "I was sick of dressing up as a Christmas tree in flowing robes that got in the way of my guitar playing, so I thought I'd move on to utility wear." They quickly became the iconic boot for a whole succession of tribes throughout the 70's, 80's and 90's, such as mods, punks, goths, indie, grunge, Britpop and the like, running into a spot of bother when skinheads evolved from their multicultural roots in ska music to violent right wing nationalists. Despite this, DMs have remained a fashion icon over the decades, constantly being rediscovered by the rebellious.
So, as I turn left into a fairly nondescript side street, I arrive at Dr Martens' global headquarters. From the outside, the facade is fairly bland and indistinct. Perhaps because they didn't want it to look like a branded store? Actually, the real reason is because it was a multi-tenanted building. But now Dr Martens has taken over the whole space, there are plans to  update the outside of the building. However, for a brand that invests heavily in its retail experience, my hopes were high that the interior would be equally experiential. It did not disappoint.
From the moment you emerge from the lift, you are in a predominantly black space. This is a place that has attitude and is achingly cool, but in a credible way – after all, Dr Martens describes itself as a brand for 'Rebellious, free-thinking individuals'. This attitude is reflected in the DNA of the design of this space. As well as being a working office with all the usual requirements for wellbeing, informal shared spaces, great coffee, plenty of plants and supporting different ways of working, Dr Martens seems to have sidestepped the usual ping-pong tables and beanbags of the tech sector. Instead, it chose something less superficial, making sure the space is fit for purpose, but also somewhere that embodies its values and beliefs – all centred on 'authenticity, durability, utility, diversity, rebellious, empowering and music'.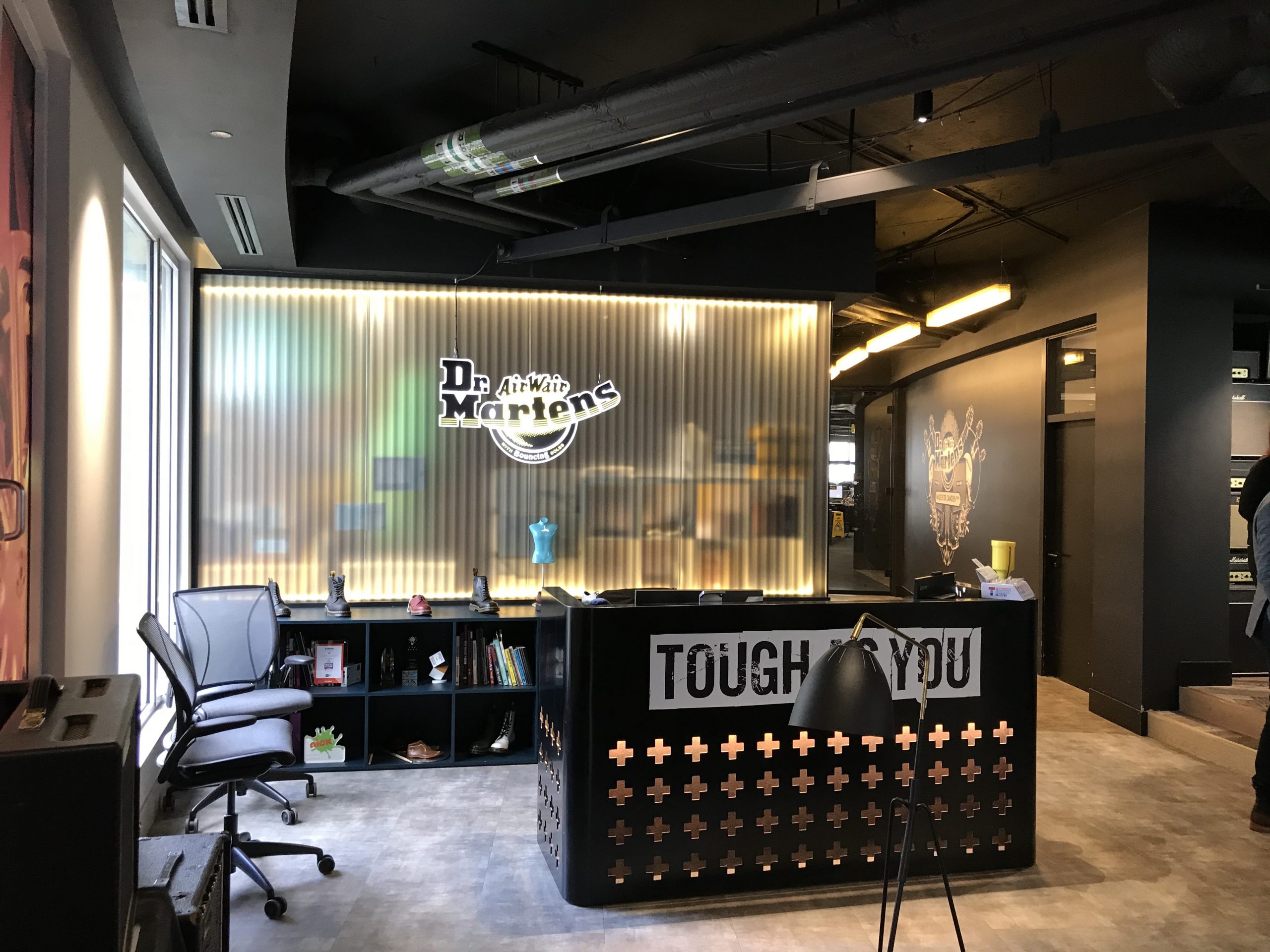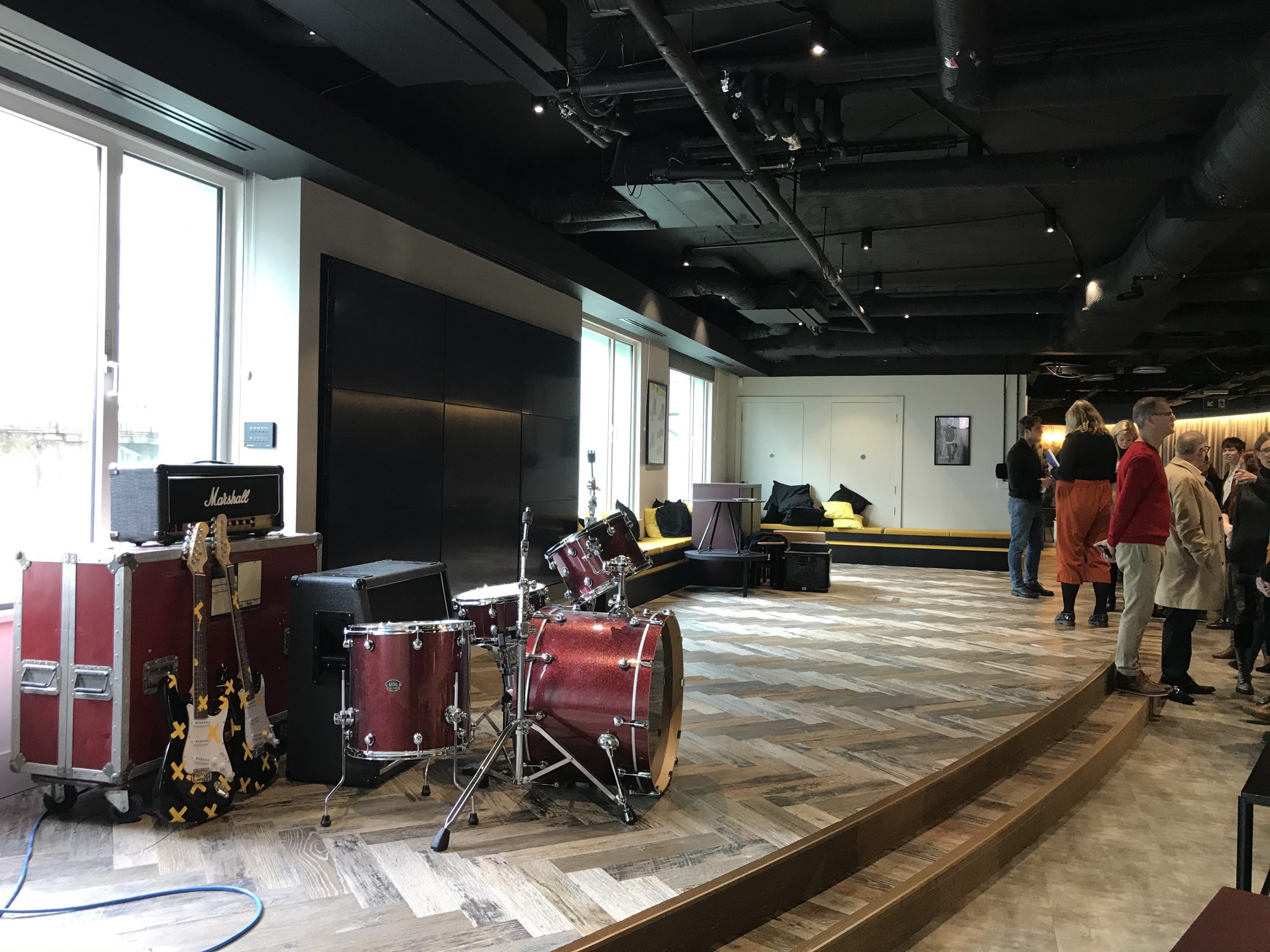 That last value of 'music' is a theme that is played throughout. All the meeting rooms are named after music genres such as Indie, Electro, Ska, Garage, etc. There's a huge stack of Marshall amps in reception, and a large gig stage area for company meetings, lunch and learns, socials and performance. The conference calling booths are kitted out to look like recording studios, with 'On Air' light boxes above each door. Even the office notices for the company's code of conduct look like gig promo posters plastered on a building site hoarding.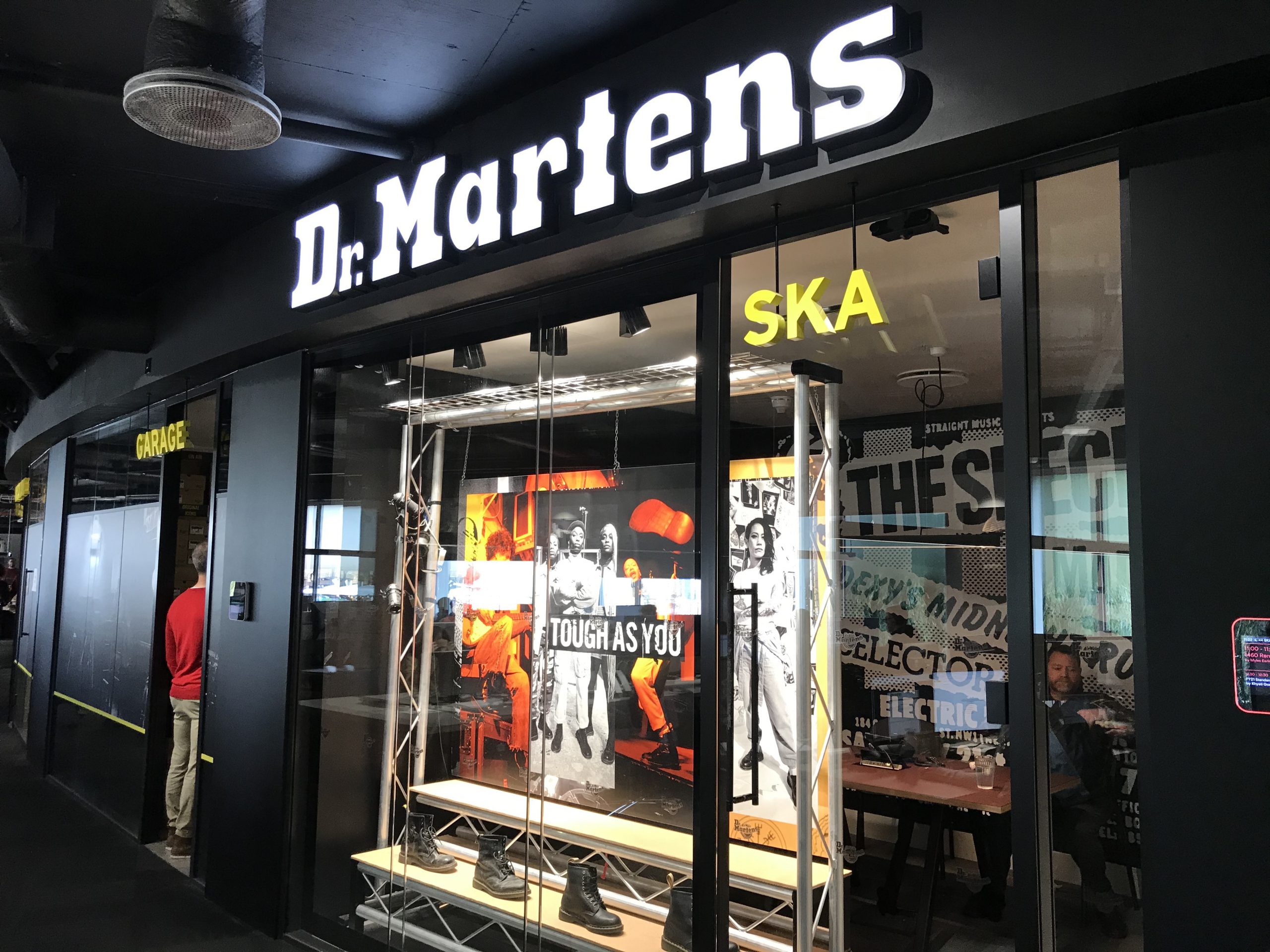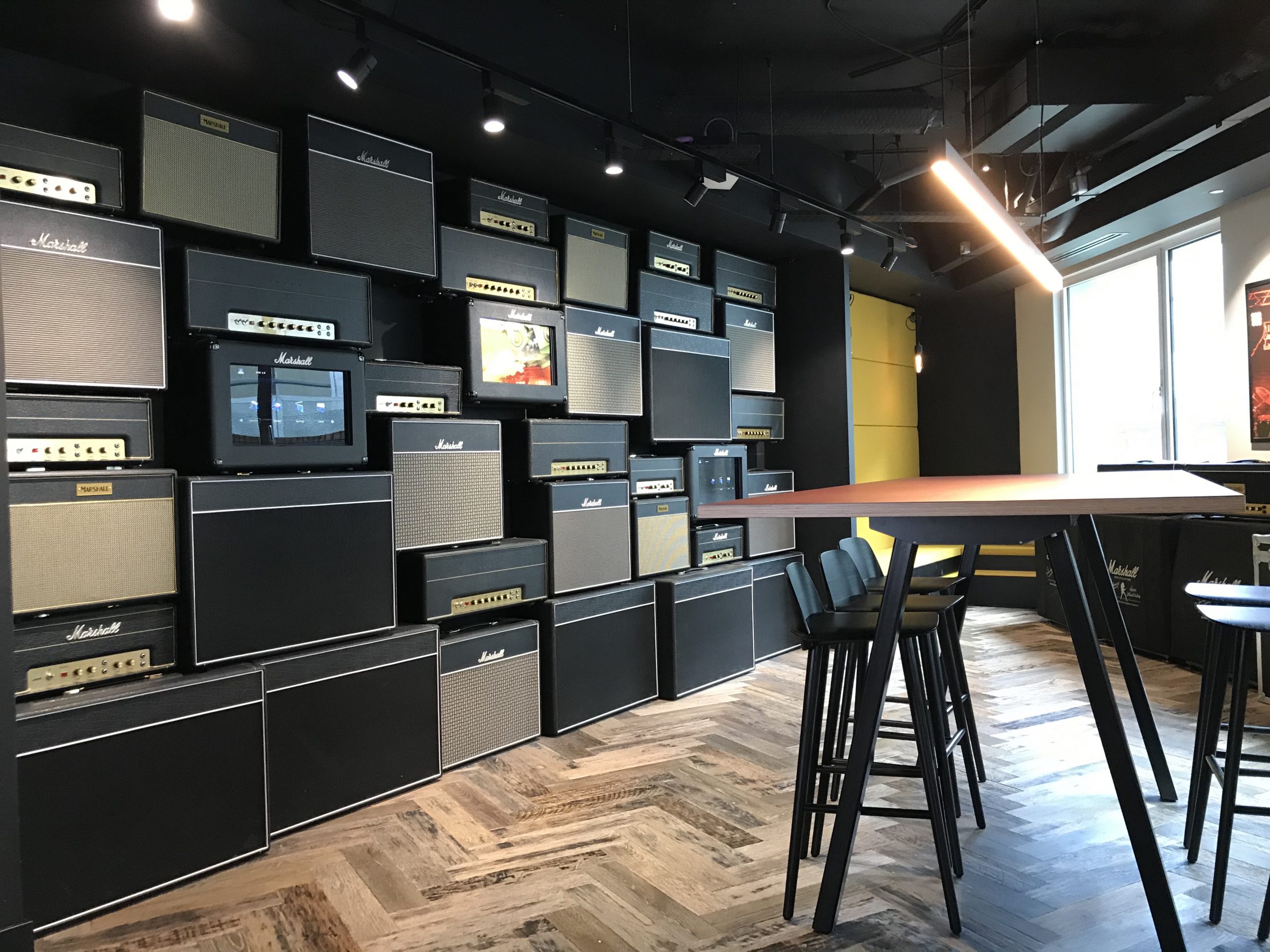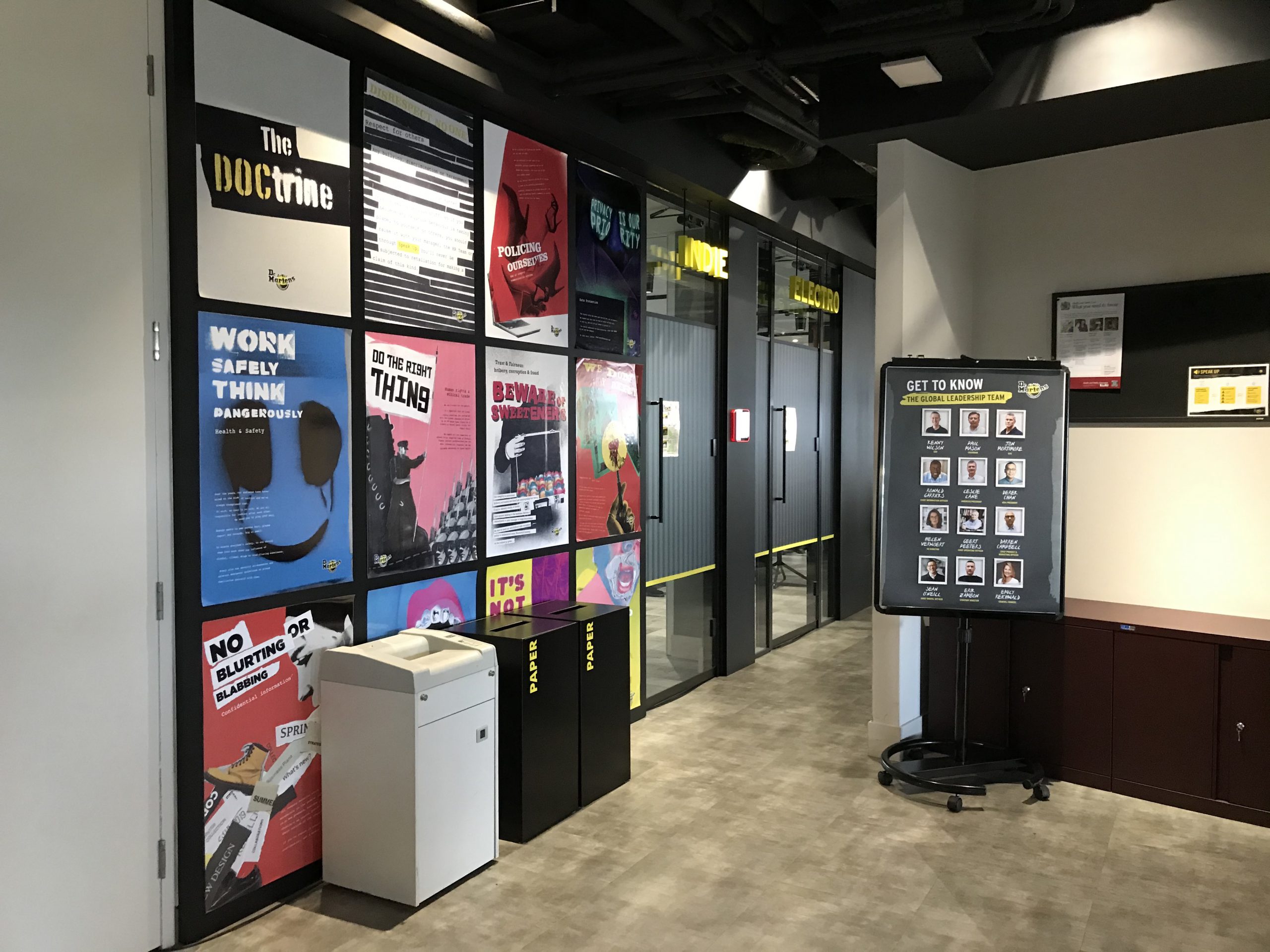 When I first booked this tour, considering this is a brand that is proud of the heritage of its product, I was half expecting to see boots everywhere. Instead, however, the interior is invested with some very clever hints designed into the fabric of the surfaces and materials used throughout. The intellectual property of the basic Dr Martens boot makes an appearance in very inventive and subtle ways. The black walls and floors are one of the more obvious applications, but you might notice a yellow line that runs throughout the space at 'sole' height that represents their distinct yellow stitching. This yellow stitched line also appears as a series of carefully spaced strip lights along corridors. Then you look down at the steps and realise the risers on each step are embellished with a finely grooved edge, specifically mimicking the edges of the famous Airwear sole. And, as a nice last touch – the tea caddies in the kitchen have yellow laces up the front!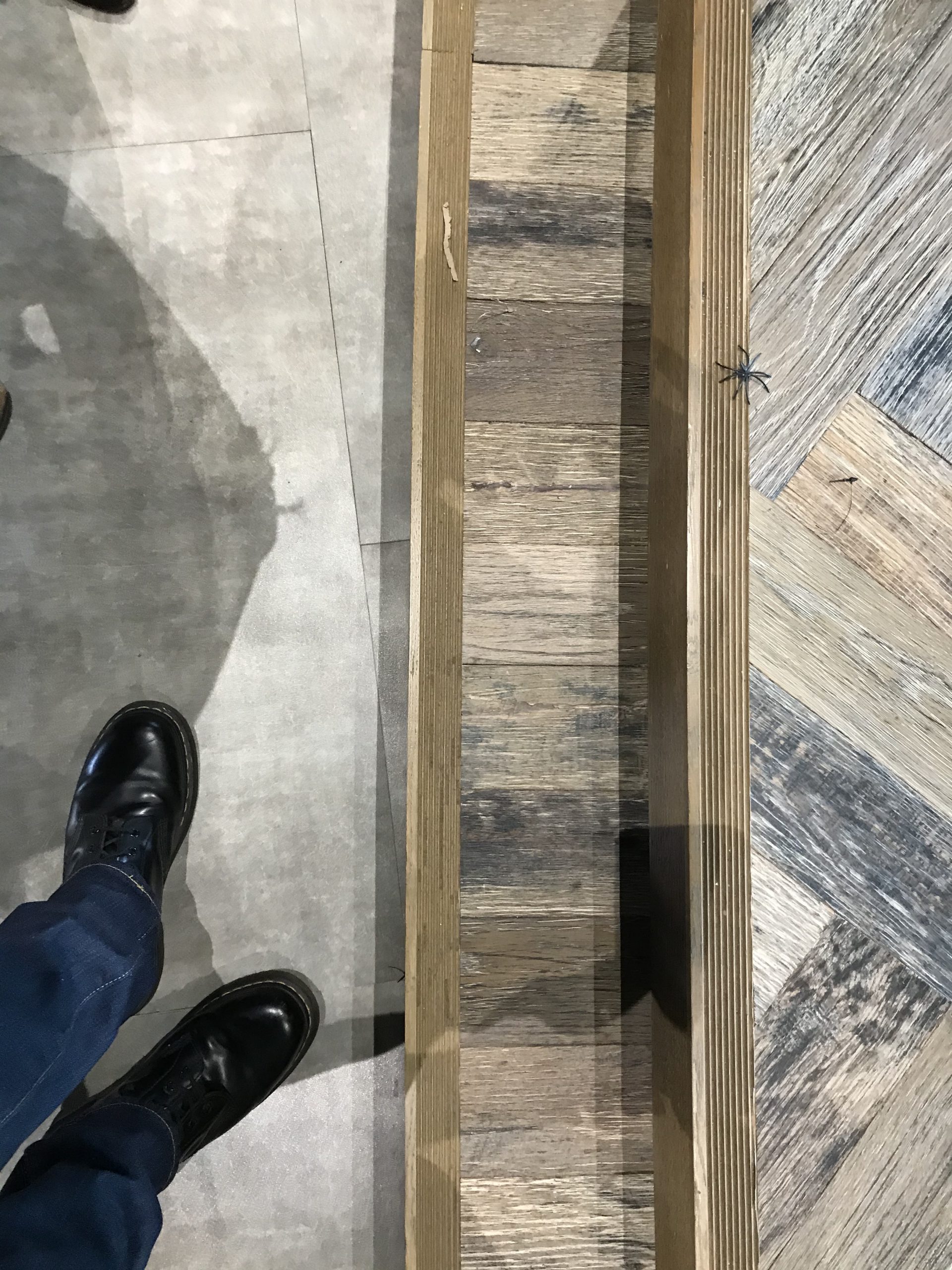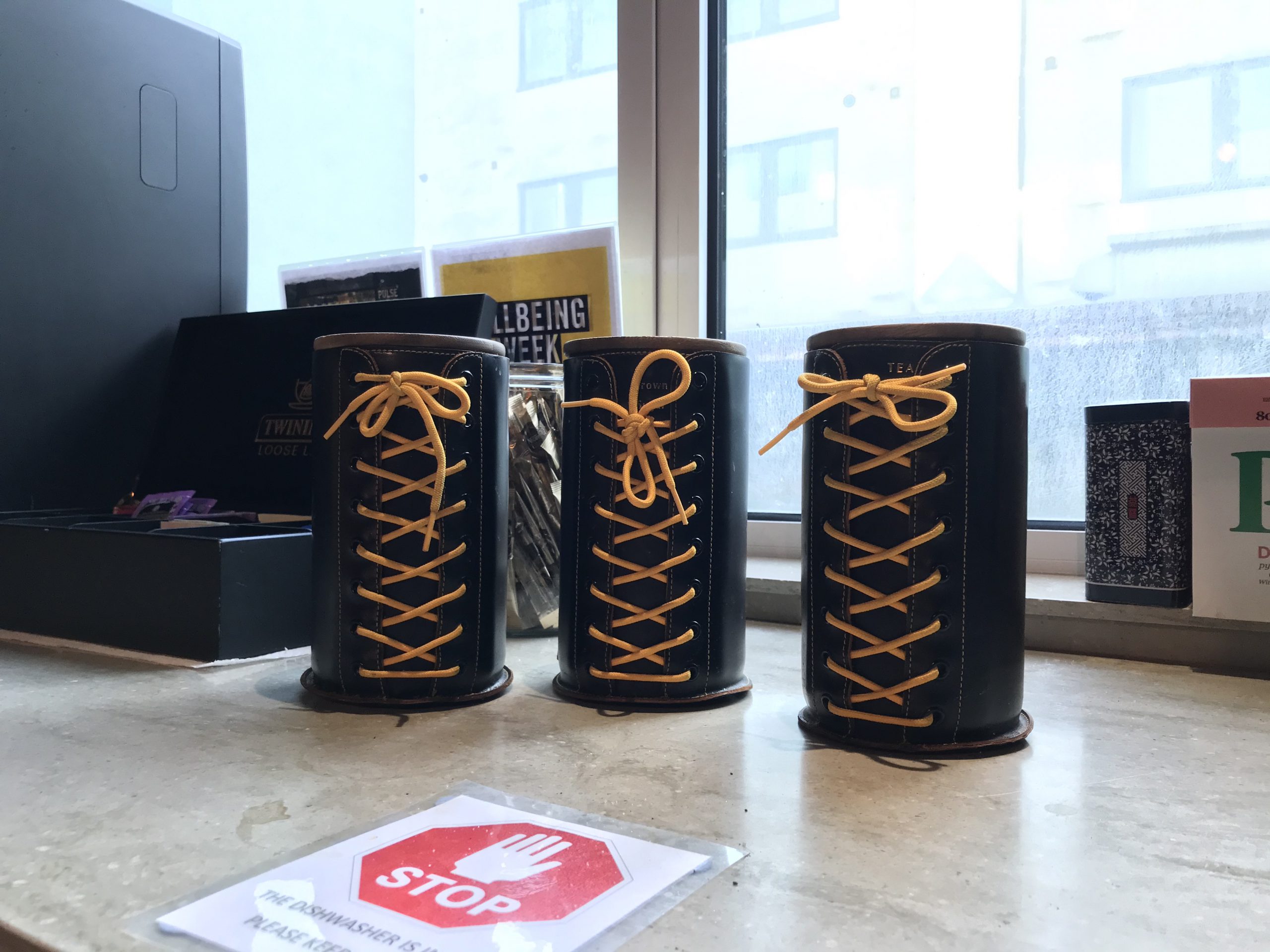 But for a space that represents a fashion brand, it's also a very practical place – which you would expect from a brand that has its origins in down-to-earth workwear. The design for the showroom is all about making the space easy for merchants and buyers to pick and choose items from the range and assemble their own collection on a wall equipped with bespoke fixtures to display boots. The design studio is centred around a circular creative hub, with loads of shelf space for books, tear sheets, samples of various leathers and fixings, and racks of streetwear – a fantastic environment to immerse yourself in the emerging cultures and subcultures exploding around the world!
What Dr Martens has done with its space is a shining example of how the spirit and soul (and sole) of a brand can be deeply invested into the fabric of a building. Yes, the brand's values and behaviours are on display, but it's been done in a very creative and inventive way. For me, the successful application of the brand comes from the sense of raw attitude you get. Dr Martens isn't a heritage brand that wallows to the past. There is a sense that it wants to stay relevant and be part of the next rebellion. A brand that would rather die before it gets old.