Arcadis
Categorising a portfolio of brands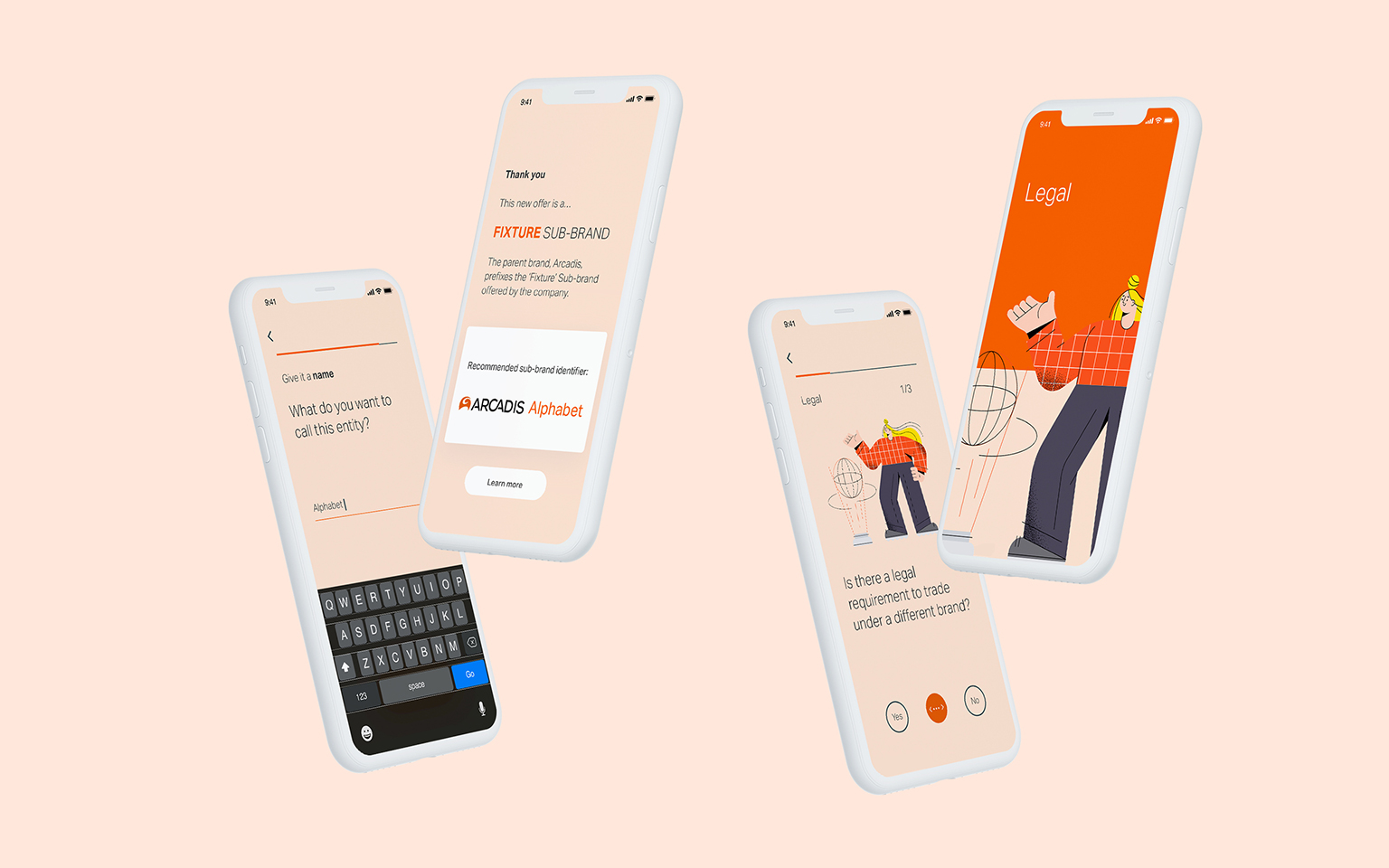 Challenge
Arcadis, a leading global natural and built asset design and consultancy firm, has launched and acquired a large portfolio of brands since its origins in 1739. In 2019, it became clear that the firm needed a better understanding of how these brands fit together and the relationships between them.
The task was to understand the role each brand played and organise them into a cohesive, rational system. This was given added importance by continuing M&A activity and the creation of Arcadis Gen, a new digital enterprise aimed at promoting scalable products.
Solution
The Team created a typology of all the Arcadis brands. We then analysed them according to various attributes, from legal incorporation to positioning.
This informed the creation of a decision tree for categorising existing and new brands. By working through the tree, it is possible for internal stakeholders to objectively see where any Arcadis brand fits in the architecture: categories included fixture-brand, feature-brand, sub-brand and arms-length brand.
The decision tree has already informed the approach to emerging Arcadis brands, helping stakeholders to understand, based on their attributes, which of the categories a new enterprise belongs in.