Bovis Homes
Rebranding and reviving an icon in the housing sector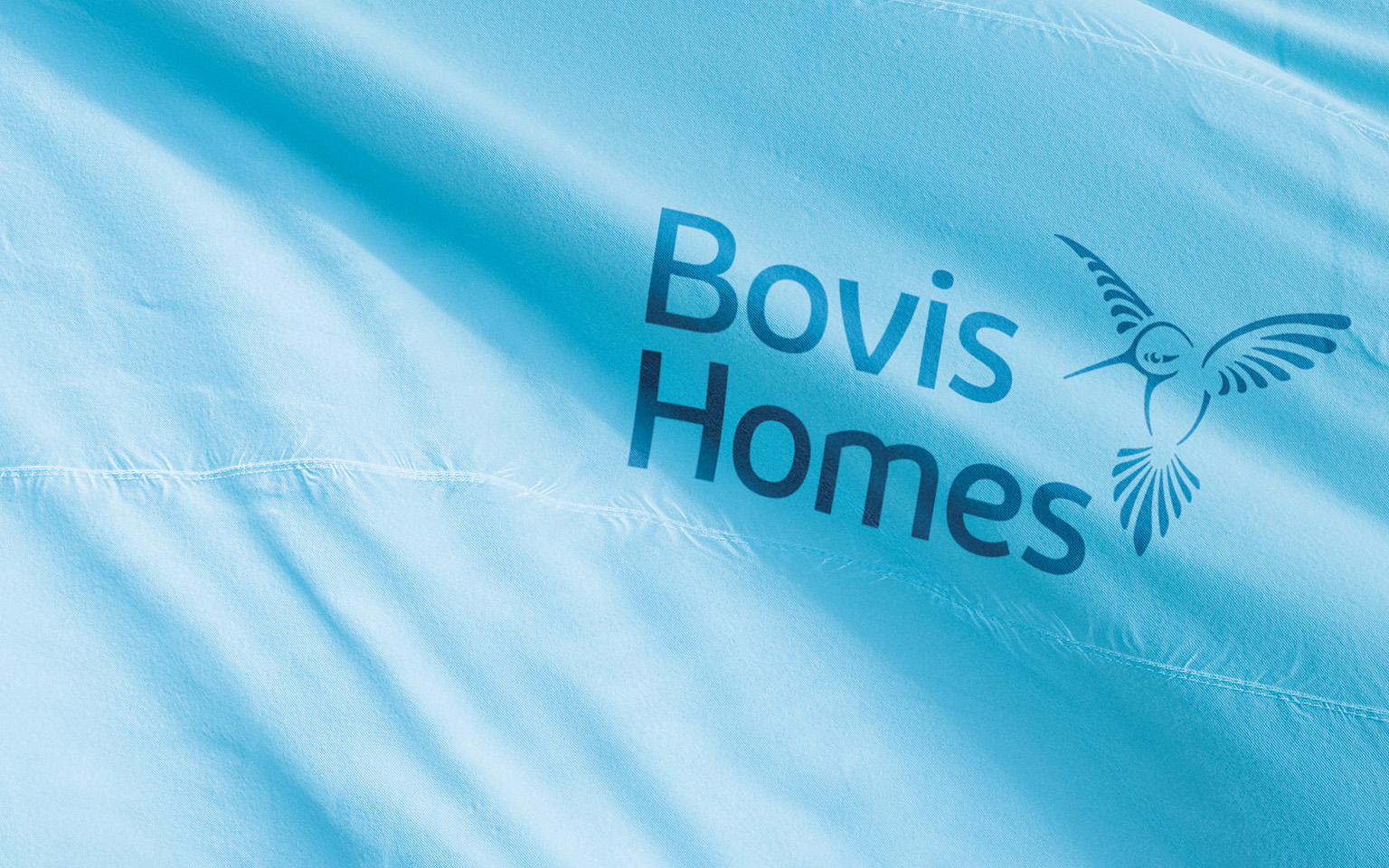 Challenge
Bovis Homes is one of the UK's leading housebuilders, with a rich history spanning more than 133 years.
The Team were asked to redesign and refresh the Bovis Homes brand following a transformation within the business, and a shift to embrace new digital channels.
Bovis Homes wanted their brand identity to better reflect their status as a traditional housebuilder with a very modern outlook.
Approach
The Bovis Homes brand identity had seen minor modifications over the past four decades, but was still clearly associated with a dated past. We needed to develop a digital-first brand platform that could meet every communication need, to differentiate the brand and make it relevant for a modern audience.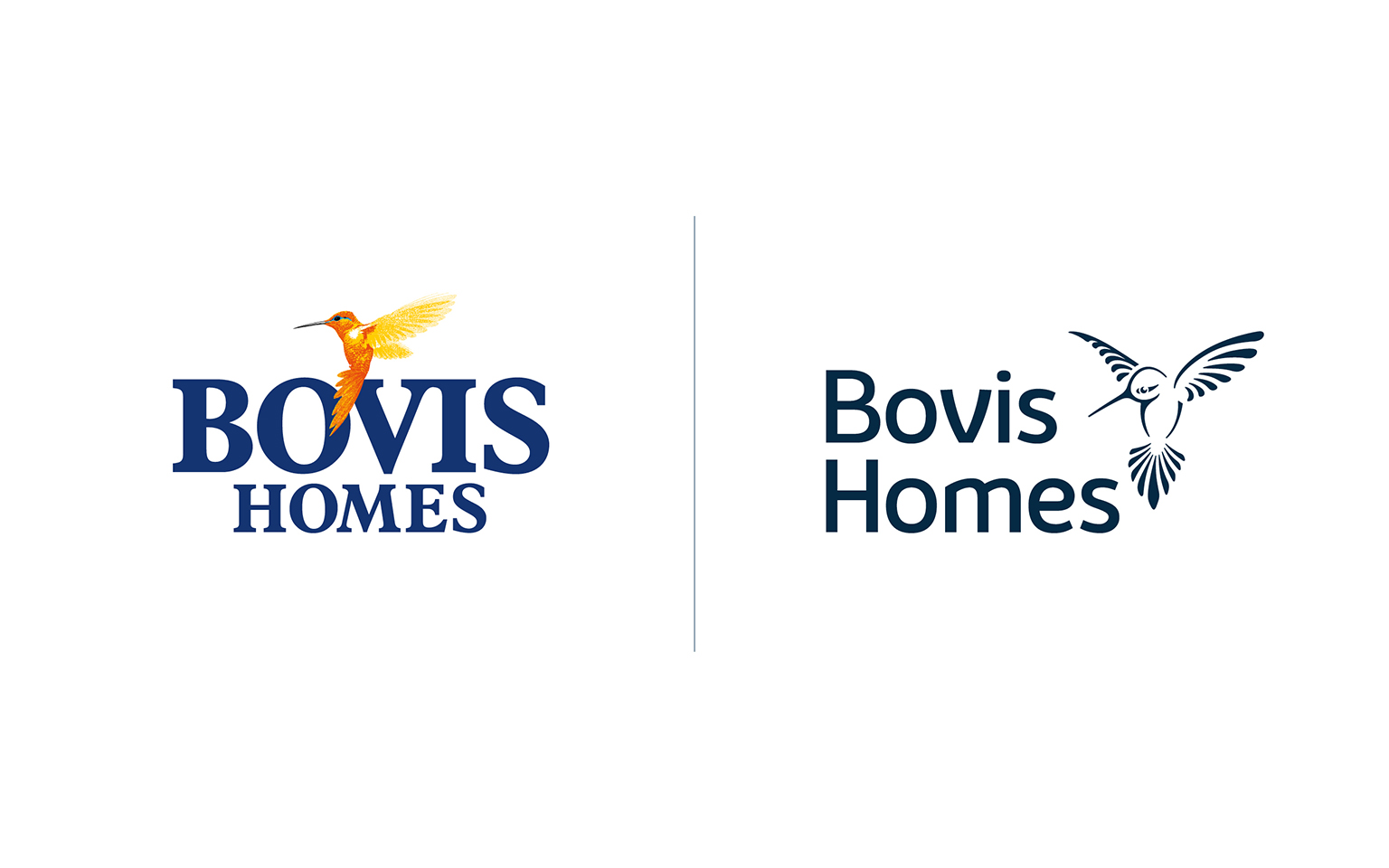 Strategy
• We undertook internal research with Bovis Homes' marketing, communication and brand teams to understand what was and wasn't working, from their perspective. They liked that the brand was recognisable, and felt it still had value, but also lacked consistency and needed to better reflect the dynamic nature of the business.
• Customer focus groups were carried out to understand how Bovis Homes was seen in the market, which revealed that the brand photography did not reflect the diverse nature of Bovis customers.
• We shaped a clearly defined tone of voice, informed by the brand personality of 'expert companion', reinforcing Bovis Homes' commitment to 'doing the right thing' and its values of integrity, care and quality.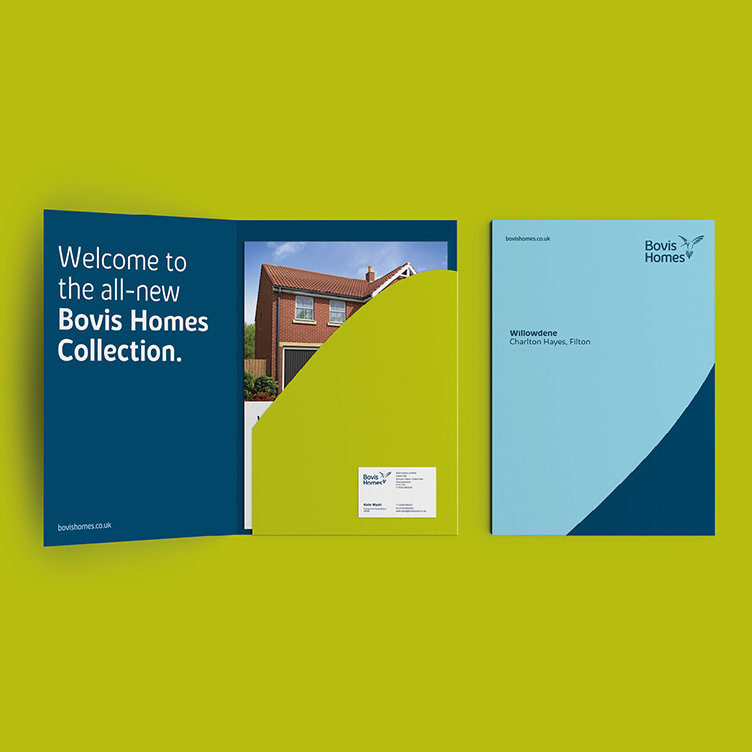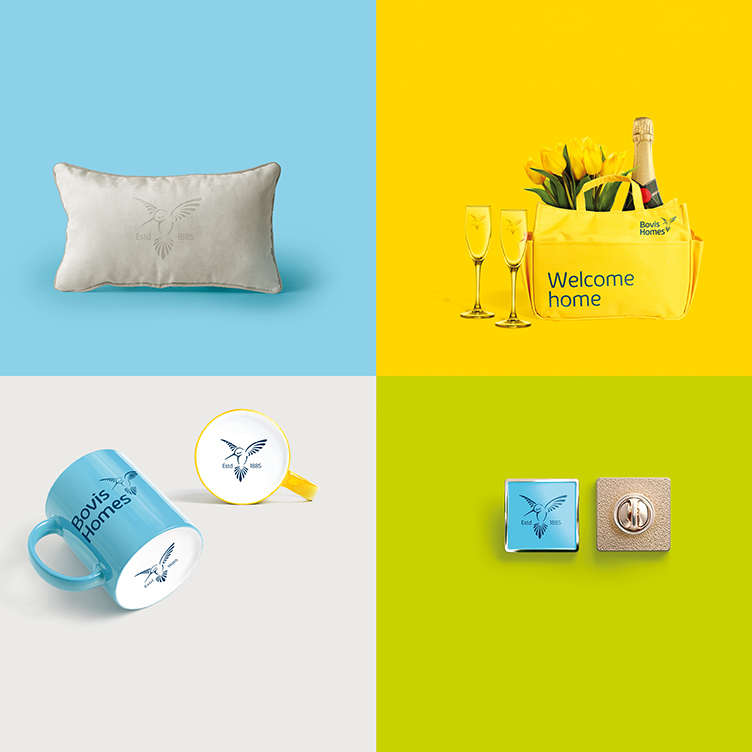 Work
We evolved Bovis Homes' distinctive hummingbird emblem to be more open and welcoming, and to meet the demands of digital platforms. This was paired with a suitably modern and refined wordmark and colour palette to create a new logo.
A new brand expression, borne out of the curves of the hummingbird, created a distinctive design system that connected the brand experience across all touchpoints.
A customised typeface was introduced to give the brand a friendly expression, and make sure communications were easily legible in both digital and print formats.
A supporting palette of bright and neutral colours breathed new life into the brand.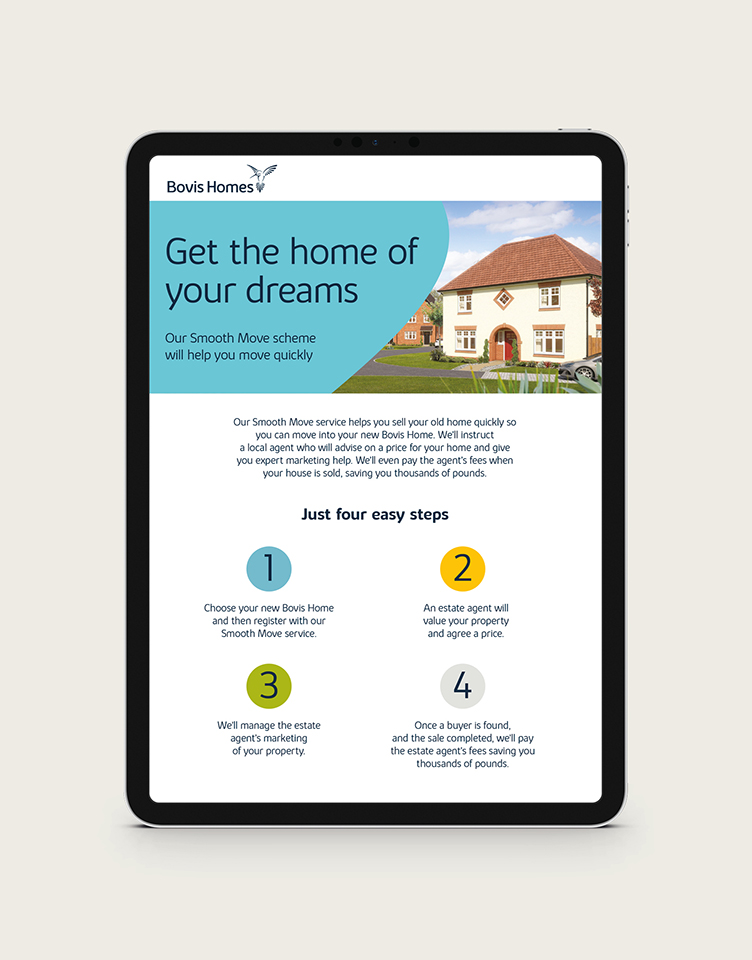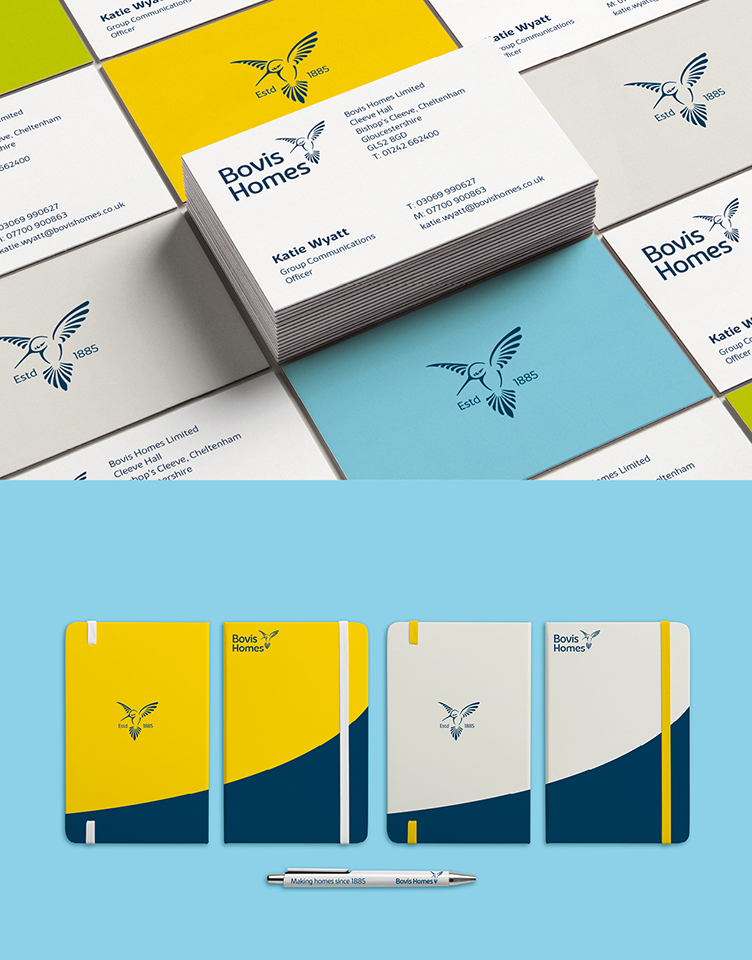 Reflecting our heritage and presenting the business progressively is a critical requirement of our brand. The work we did with The Team is a 'once in 20 years' exercise' and not only does the work look great, the responses to it have been extremely positive whilst we transition the full roll-out and activation of the new look.
Kevin Wilkins, Group Marketing Director at Bovis Homes Limited