Brain Research UK
An optimistic, empathetic brand identity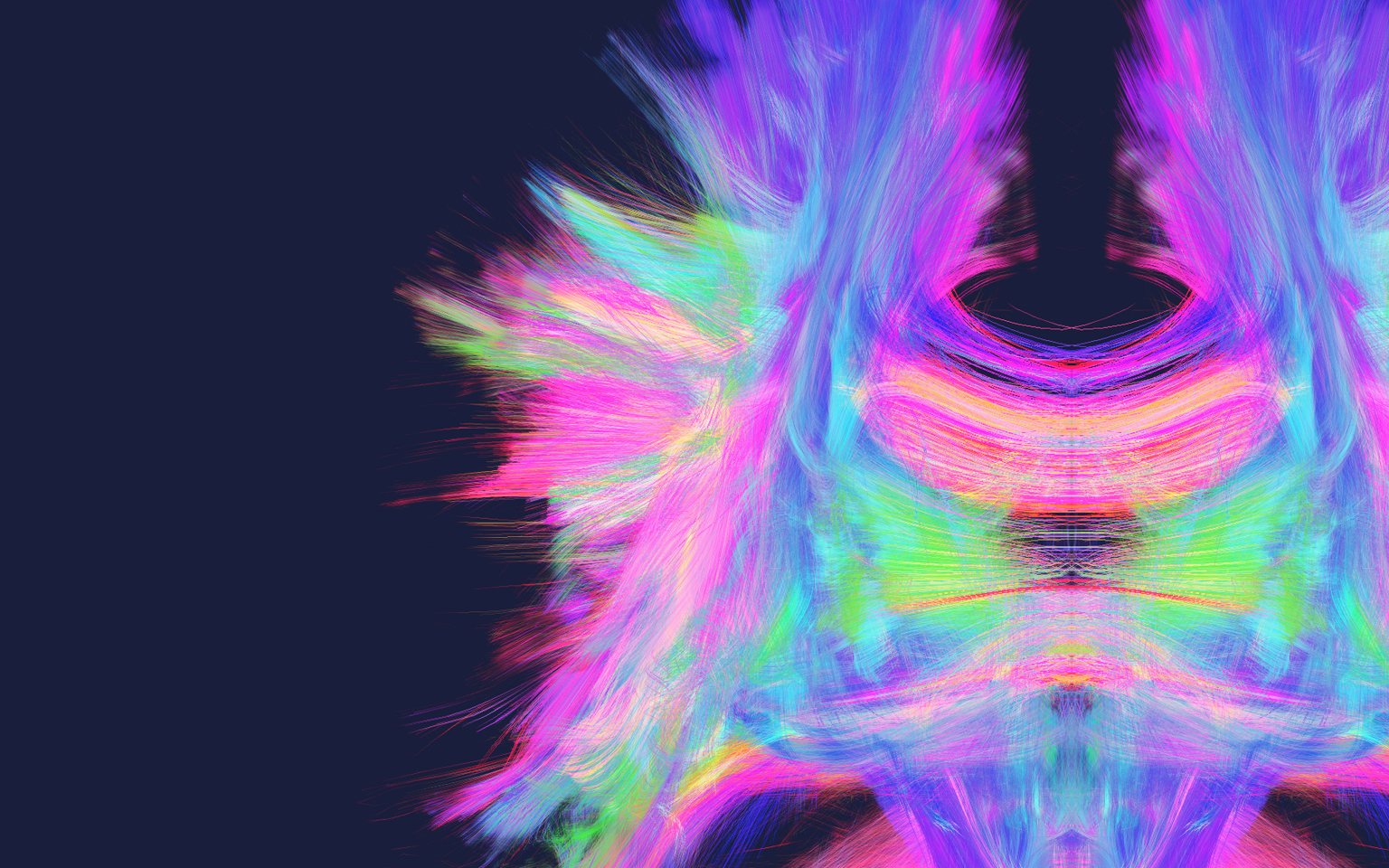 Challenge
Brain Research UK's purpose is to fund the best neurological research in the UK to improve people's quality of life. The Team were asked to reinvigorate Brain Research UK with a new brand purpose, name, story, identity, website and film.
The charity's previous website had good content, but this was getting lost within an incredibly busy structure. Competing messages also made it confusing for the user. We wanted the new site to tell the story of Brain Research UK and the breadth of what they do in as easy and digestible a form as possible, balancing the serious and important nature of the research with authentic, emotive human stories.
Solution
By researching other charities in the sector, we observed that an increasing number of brands are adopting a more 'fighting' tone, especially the research-based ones. We didn't believe that only support-based charities should look and feel caring, and we wanted Brain Research UK to take a more optimistic outlook.
The charity strapline 'inspiring progress, together' is a strong, unifying call for scientists and families to come together. We wanted to harness the power of this call, inspired by the simple human truth that the whole is greater than the sum of its parts.
We put people's real-life stories at the heart of the brand, defining 'humanity' as a value with an emphasis on improving the quality of life of people affected by one of 250 neurological conditions. This serves to create empathy.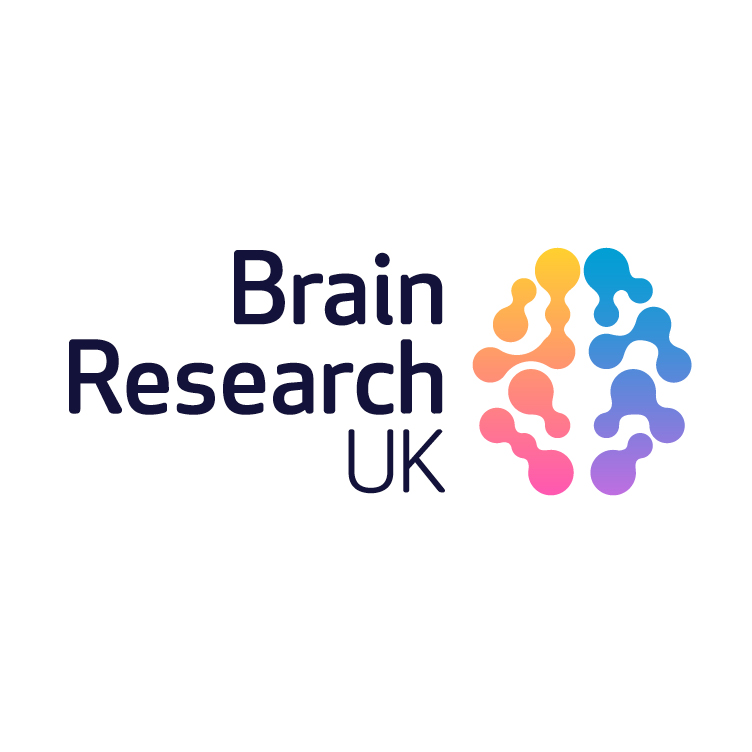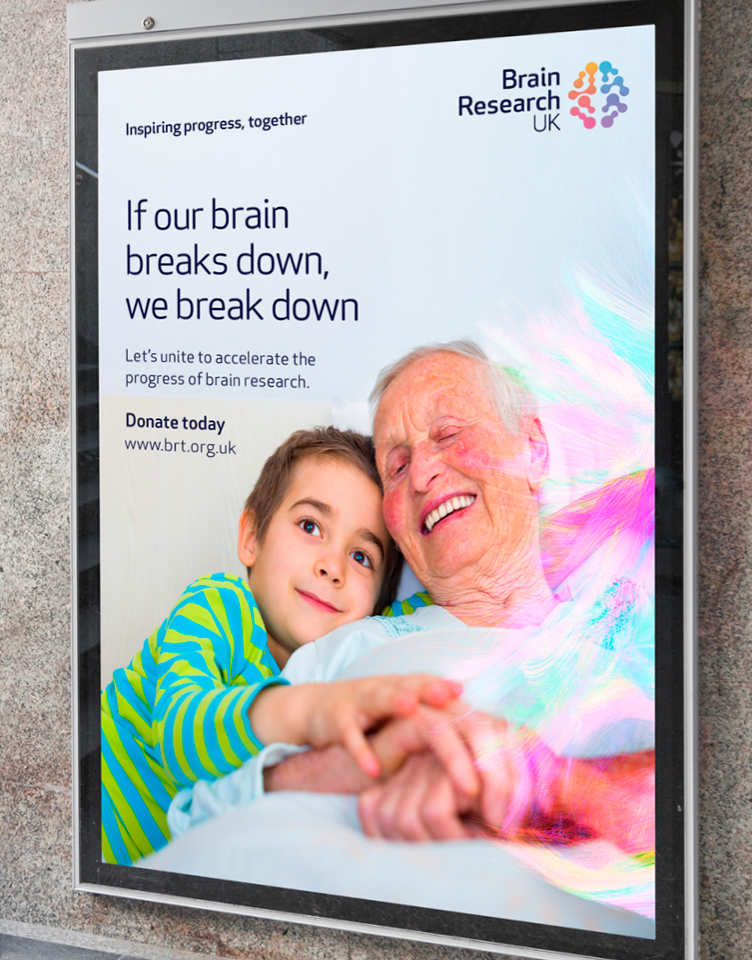 Visually, the brand was designed to stand out and have real impact, with a multi-coloured palette inspired by a tractograph brain scan by M. Chamberland and M. Descoteaux from the Sherbrooke Connectivity Imaging Lab (SCIL).
The logotype has an Apex Rounded font to follow the composition of the original logo, while a new abstract brain symbol radiates positive energy and provides a shortcut for social media purposes.
We simplified the charity's website, creating a more user-friendly structure that was easy to navigate. We asked supporters, fundraisers, students and scientists to voice the brand story, creating an emotional arc that encouraged empathy and engagement.
We supported their voices with photography styles that reflected each of the brand values: humanity; unity; positive energy.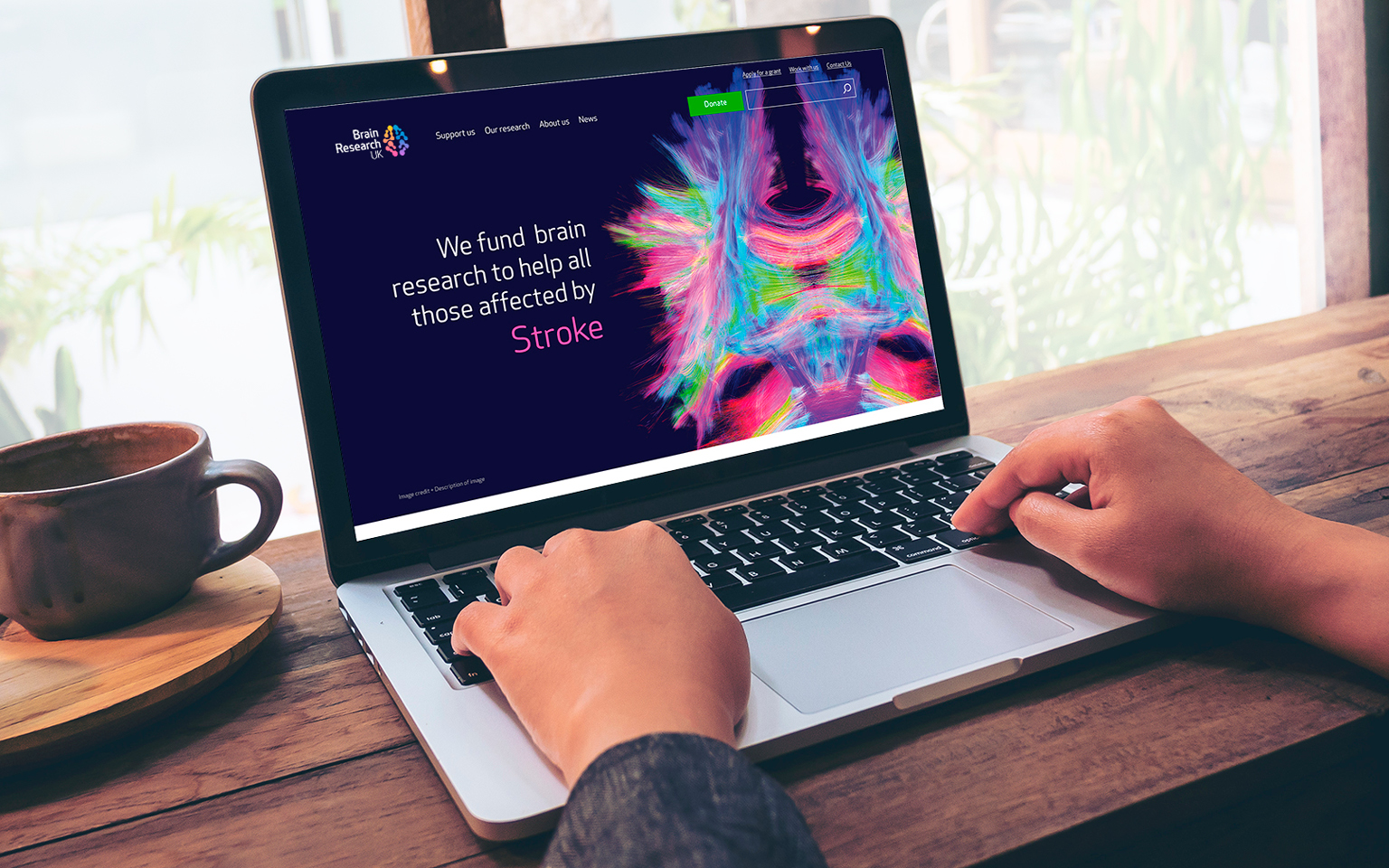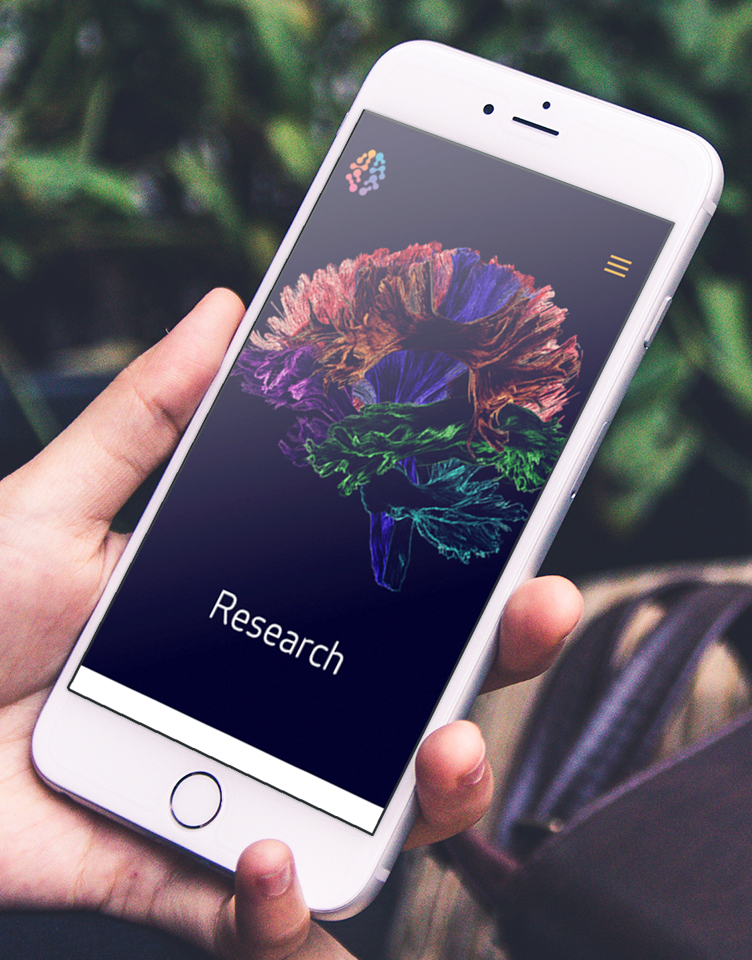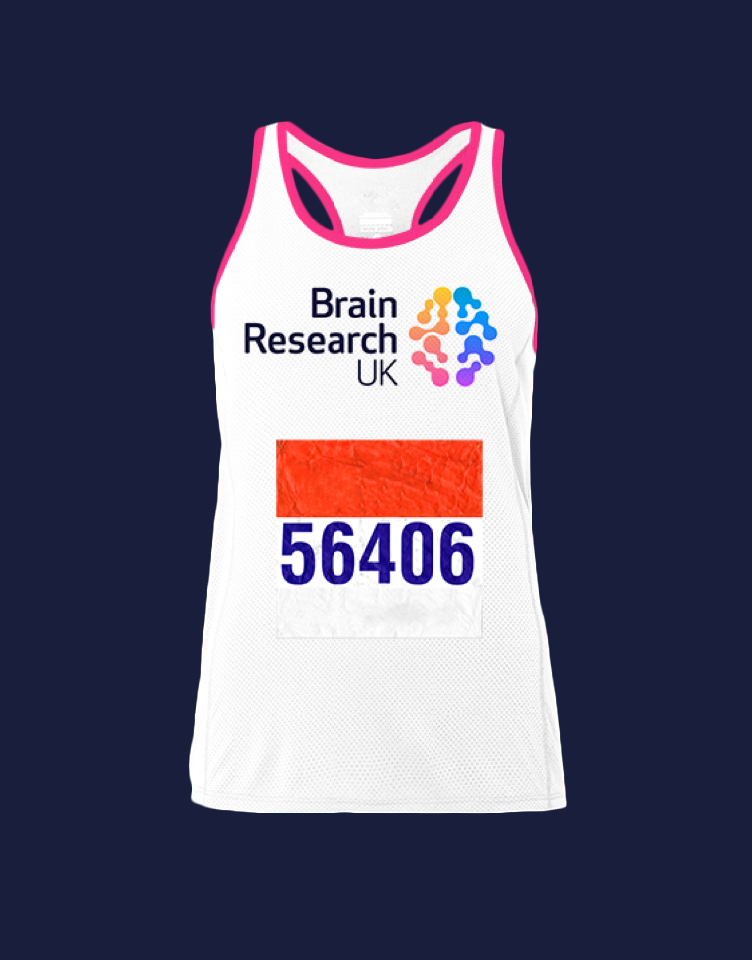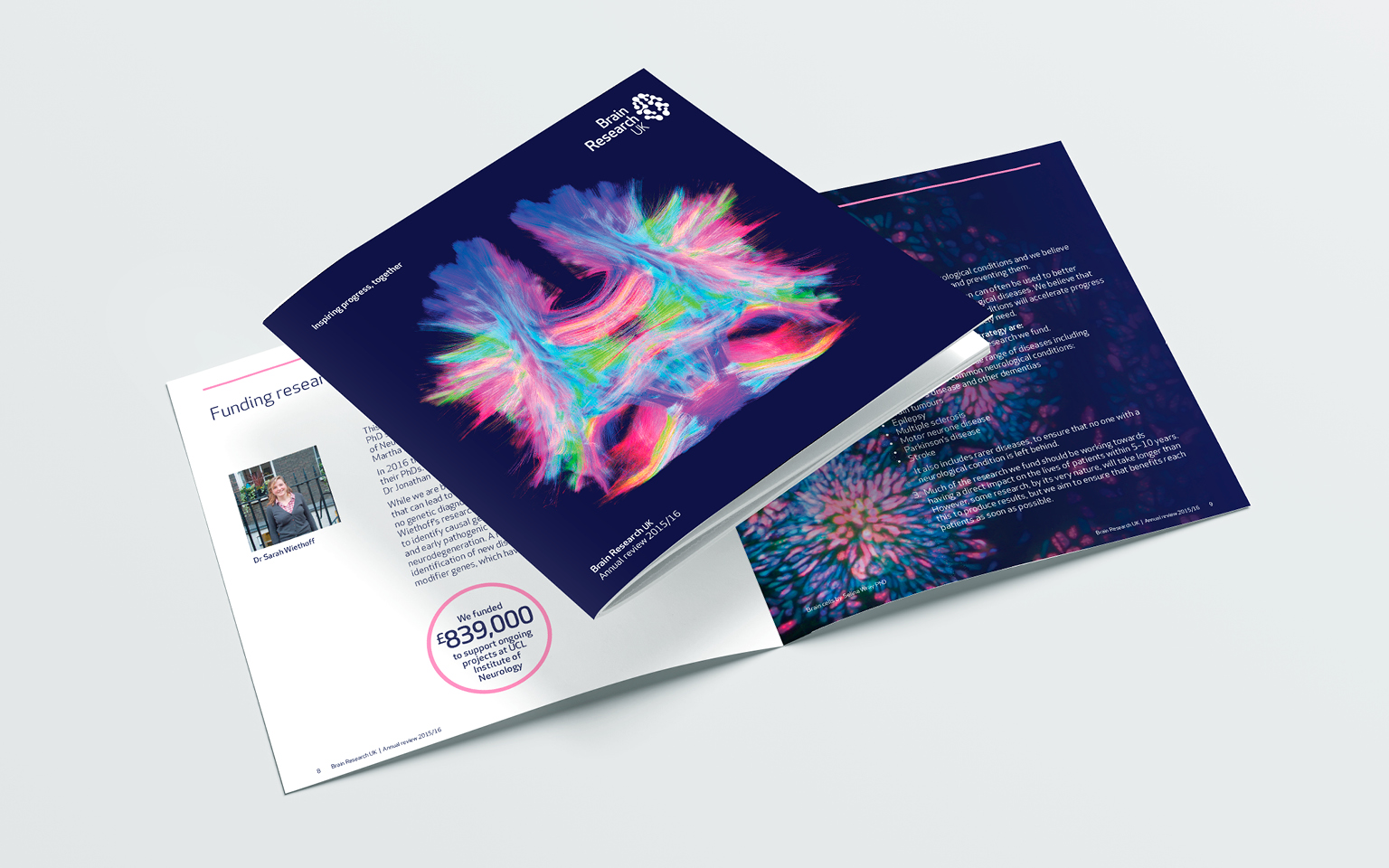 We briefed The Team to create something that would support and drive our ambitious strategy for growth. Our new brand is warm and engaging and brings a human element to our medical research. It gives us the tools we need to progress as a national charity, funding the best neurological research in the UK.
Caroline Blakely, CEO at Brain Research UK