Gatwick Express
Driving awareness of Gatwick Express and its premium service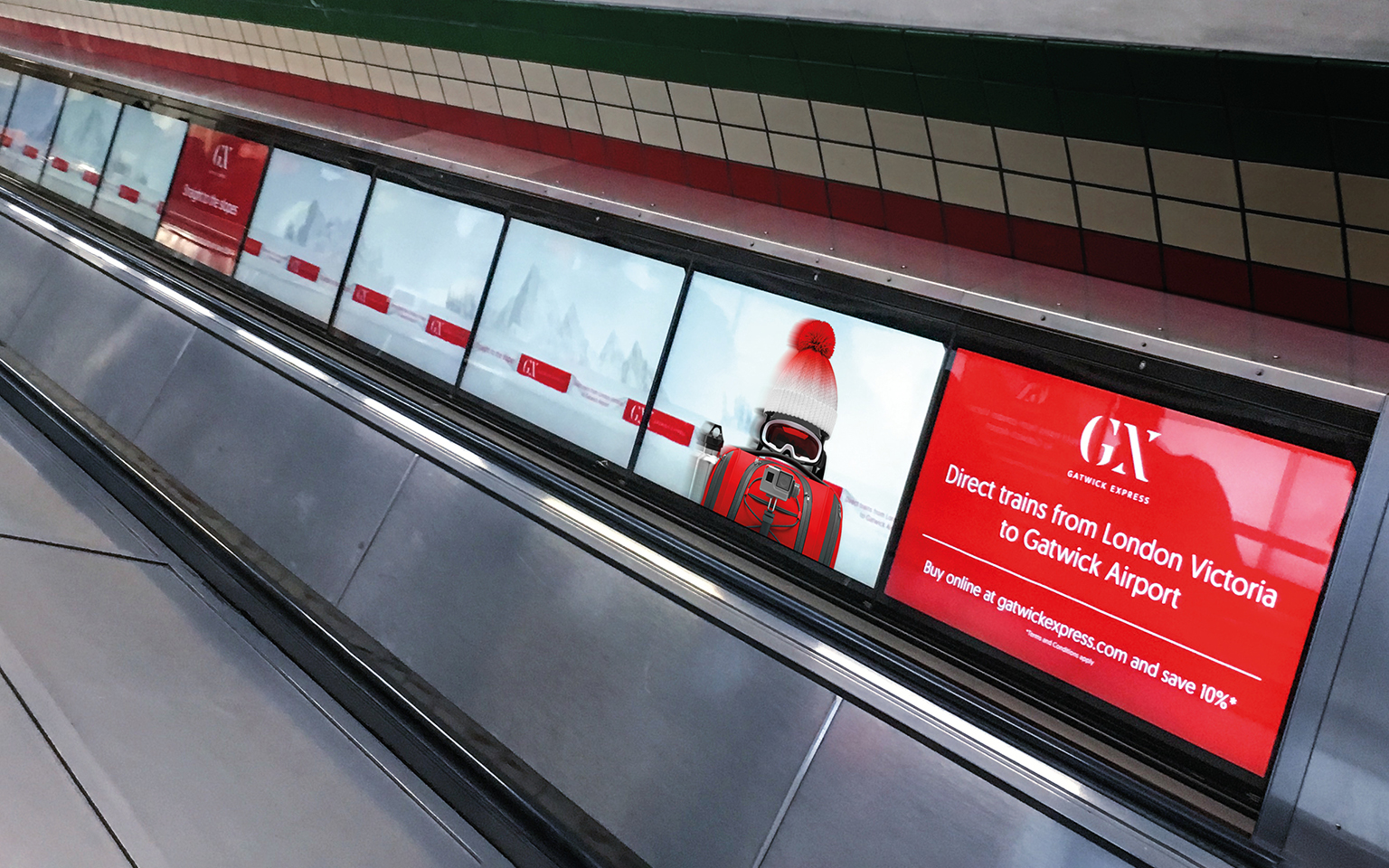 Challenge
Gatwick Express wanted to drive awareness of their premium service and promote that they provided the fastest and most convenient route to Gatwick Airport from Central London.
Solution
We created a Spring 2019 campaign which focused on differentiating Gatwick Express from other rail operators, as well as other modes of transport, as a premium route from the heart of the capital.
We identified three types of typical airport passenger personas for the spring travel season. Two leisure passengers: a thrill-seeking skier heading to the slopes and a sightseeing tourist visiting a city for a weekend break. As well as, a business traveller heading away on a work trip. Each character was transformed into a suitcase persona as a creative evolution of the winter campaign.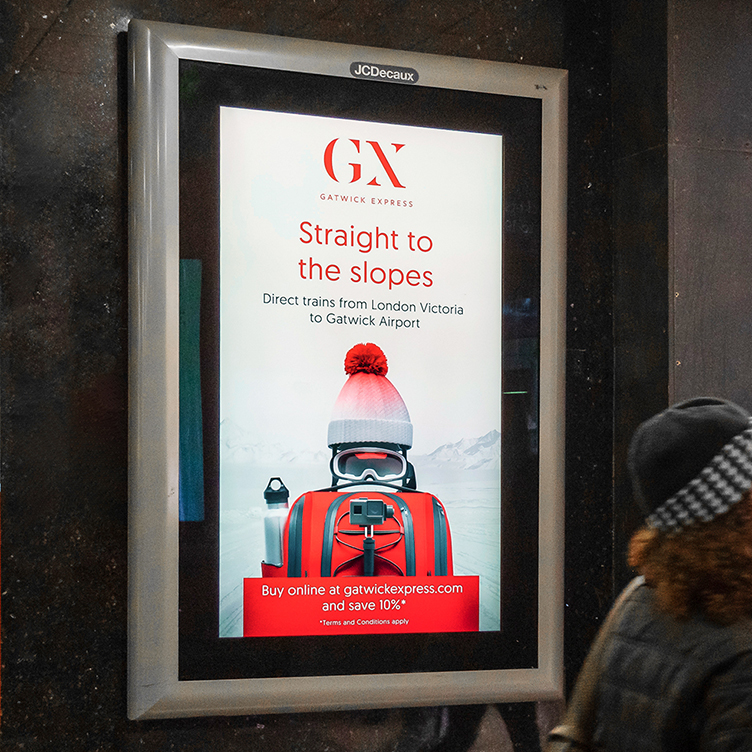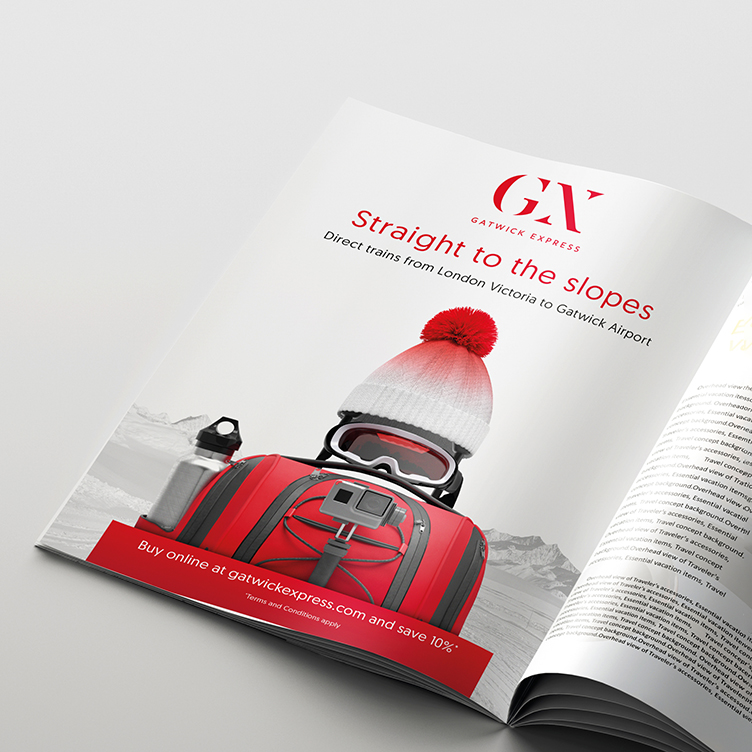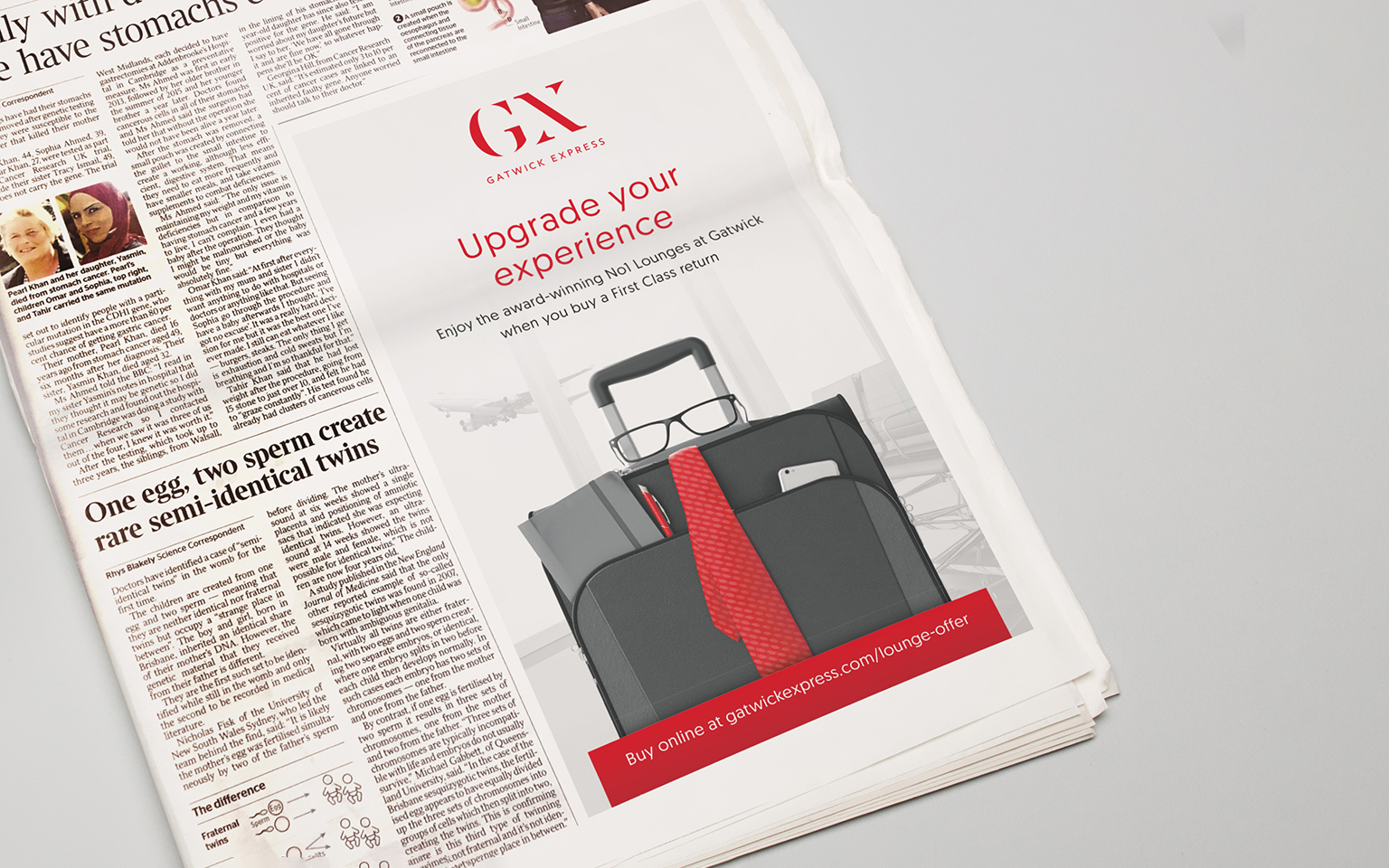 As Gatwick Express offers a premium transport service, prime media sites and premium press placements were identified as suitable locations to run the campaign. As many of these placements would appear on digital screens and projections, we produced the creative using CGI so that our suitcase characters could be fully animated to ensure maximum engagement and interaction.
Displaying the campaign on the new digital ribbons, a continuous ultra-HD screen running the entire length of selected tube station escalators, proved the value in our new digital campaign approach. Having created our suitcase personas in 3D CGI meant we could then animate our skier performing dramatic moves sliding down the 'escalator slopes'.
The campaign appeared on D6 digital billboards across various London rail and underground stations and were supported by a variety of animated gifs on targeted travel websites.
Targeted press ads appeared in premium travel and adventure magazines, as well as national and London-based newspapers.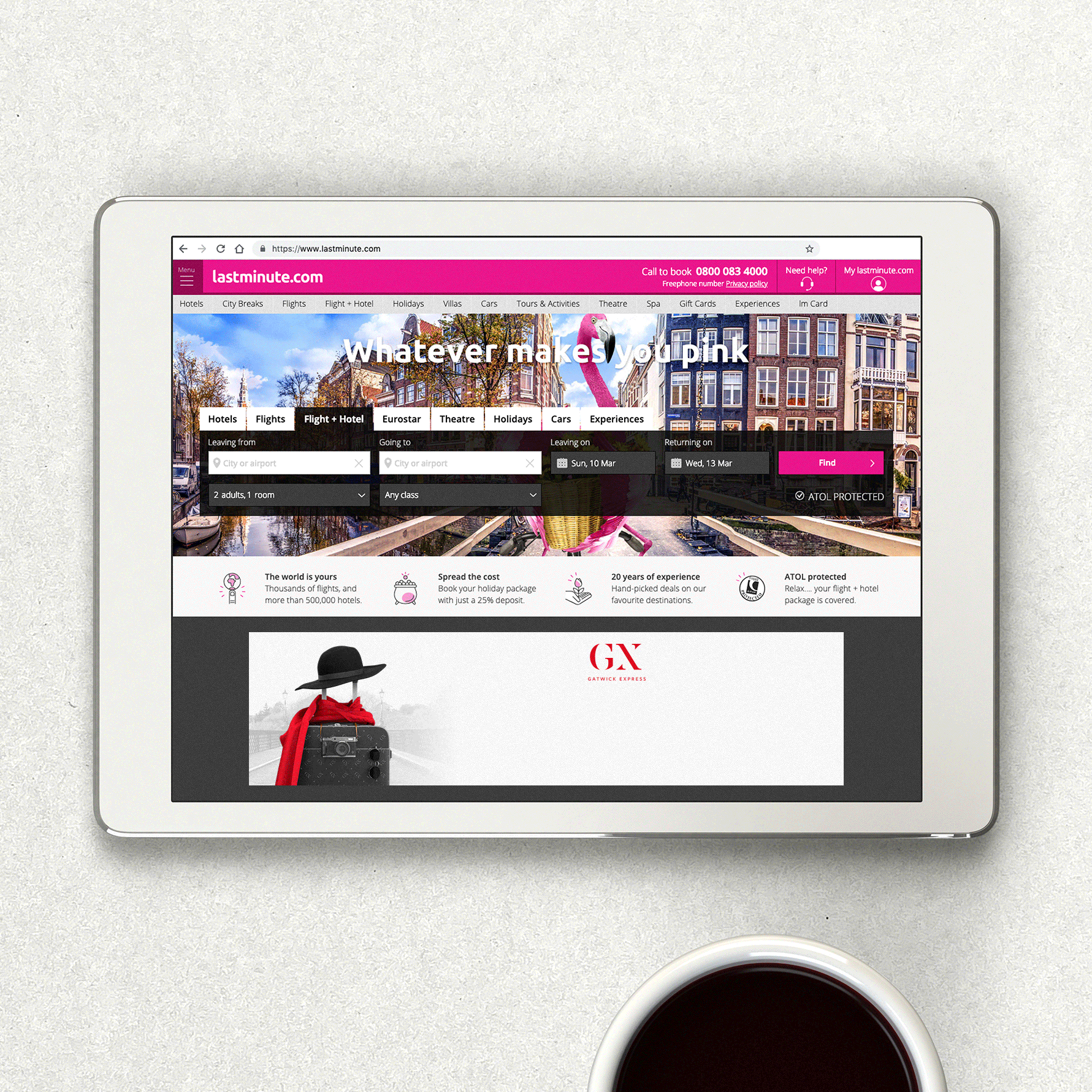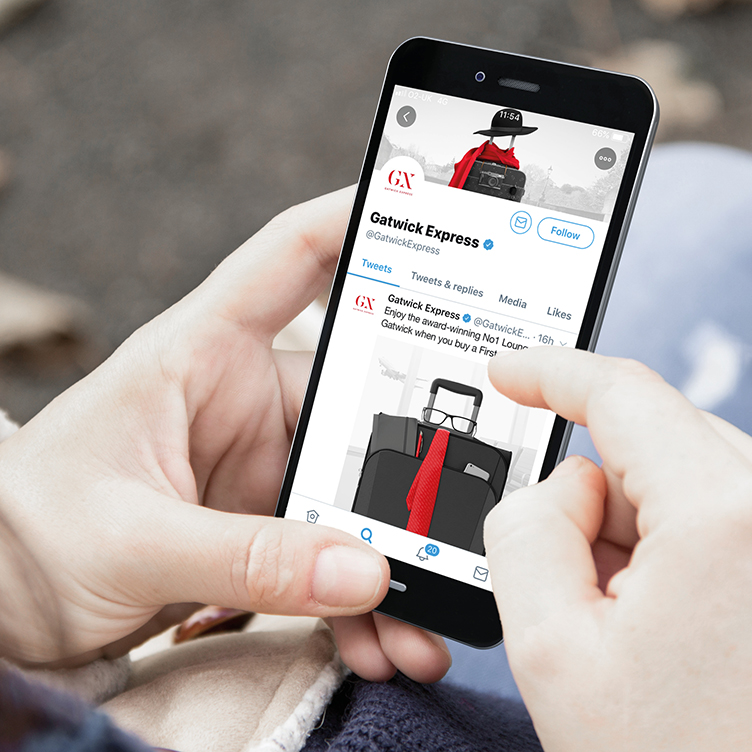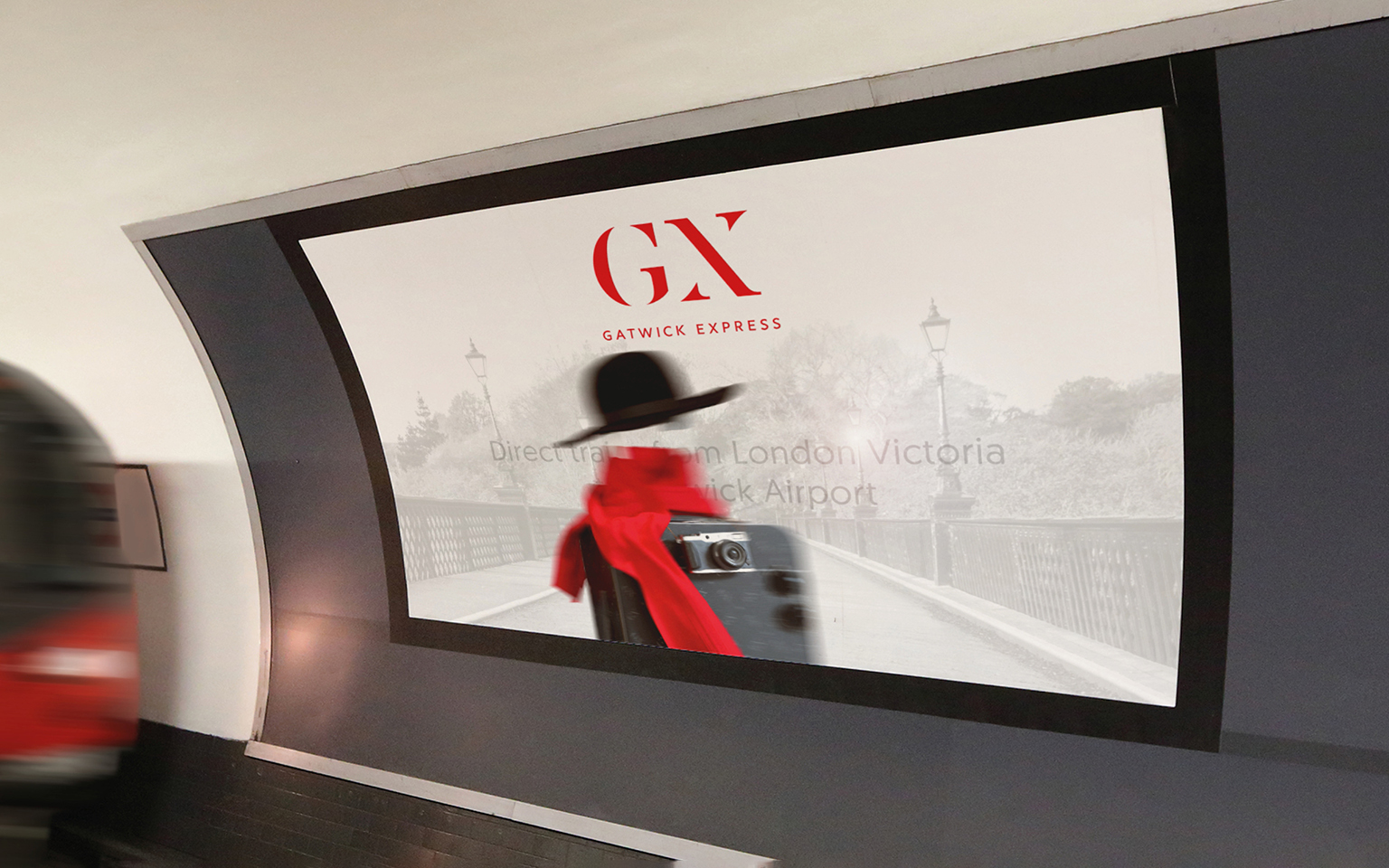 We were keen to highlight the premium nature of Gatwick Express through humour and standout creative across some of the most innovative media inventory available. The digital formats were a perfect match for the 3D full-motion creative and the travel personas which we have developed and evolved over the last couple of campaigns.
James Doncaster, Brand Communications Manager at Gatwick Express