Govia Thameslink Railway
Driving positive behaviour change
Challenge
We were tasked by Govia Thameslink Railway (GTR), the train operating company, to create a campaign that would drive a positive behaviour change among their passengers. The campaign needed to remind them gently about the small changes they could make that would help their rail journeys with GTR run smoothly and on time.
Approach
• We began by reframing the challenge through a behavioural lens, to help us understand the barriers and benefits, and the emotional drivers behind the passenger behaviours we wanted to influence.
• Many of the behaviours that cause challenges are often compulsive, such as people not moving down inside carriages, or running for the door when it is already closing. These behaviours are hard to change, because the alternative – missing the train, or having to move from your preferred spot for example – is not as appealing. We needed to get inside the heads of commuters to work out how we could address the situation.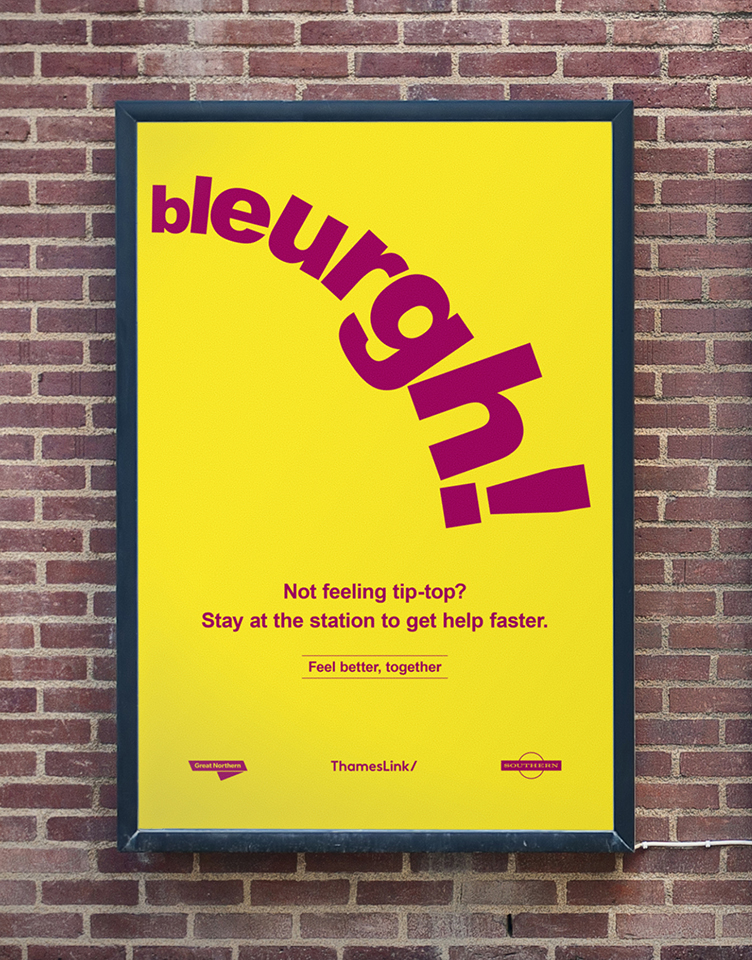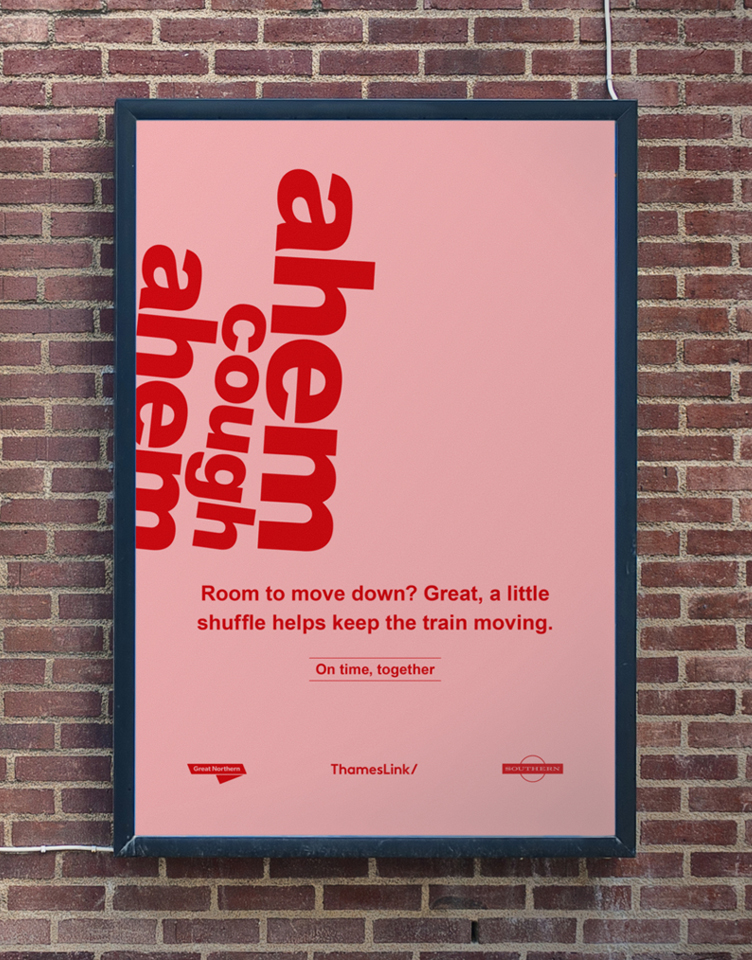 Strategy
We carried out a workshop with the client to get under the skin of passenger behaviours and ideal, attainable alternatives. Passengers are regularly faced with messages during their journeys telling them what to do, or what not to do, but these rarely address the benefits to the customer of adhering to the instructions. Often, the 'what should I do' is not immediately obvious.
We needed to ensure that the message was simple, with a clear instruction that had an obvious personal benefit for the passenger. We designed an impactful campaign for GTR audiences that positioned asks as small requests, reminders, or gentle nudges, to achieve a gradual, incremental behaviour change.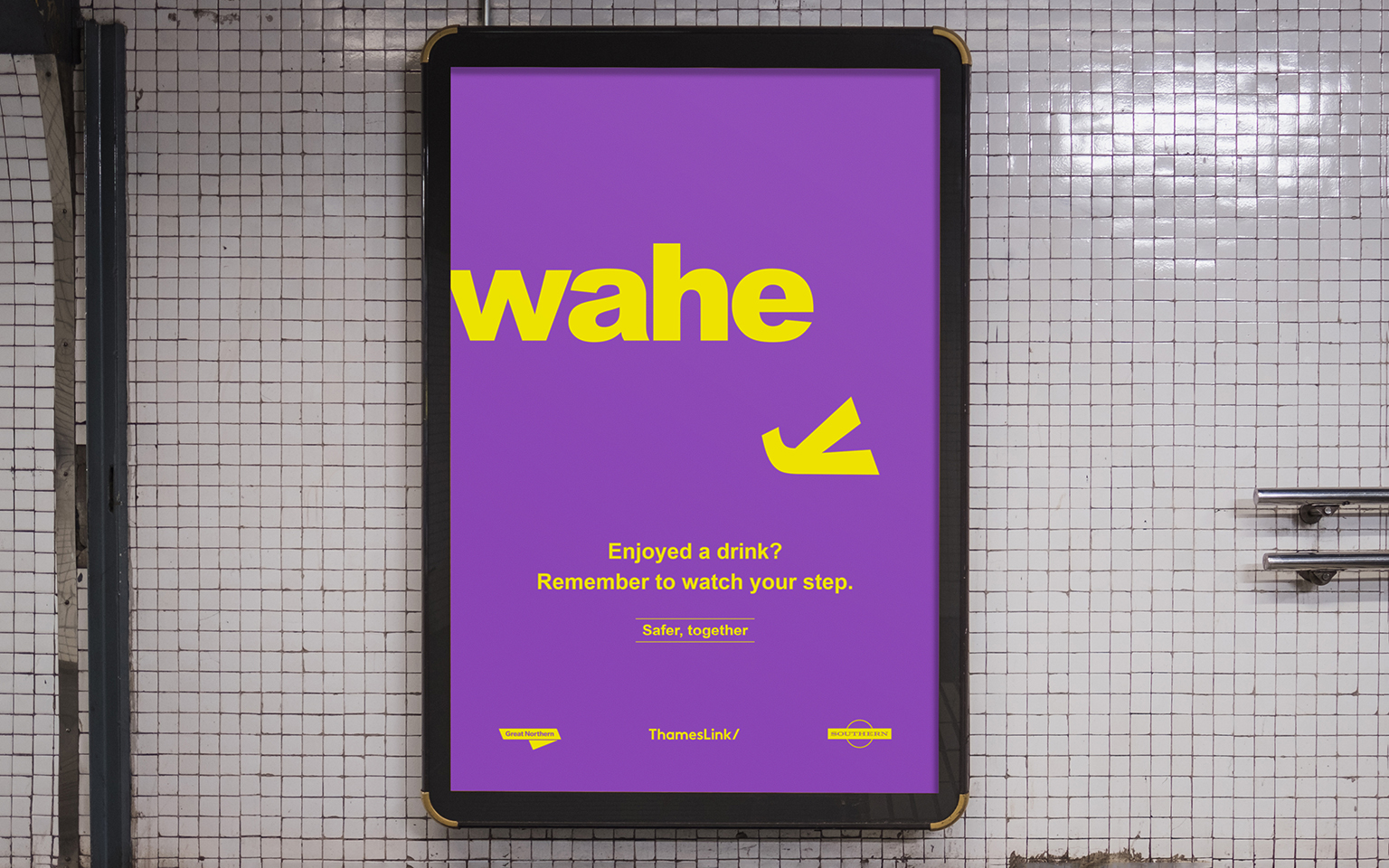 Work
Using the commuter's voice, we created a series of refreshingly different creative treatments with simple, standout expressions and messages. These could be translated across any media, and into any language.
We dialled up the emotion and empathy with passengers, to create greater cut through and help ensure they had a personal connection to the message.
The media mix included on-train and platform posters and panels, as well as short social videos and scripts for on-board announcements.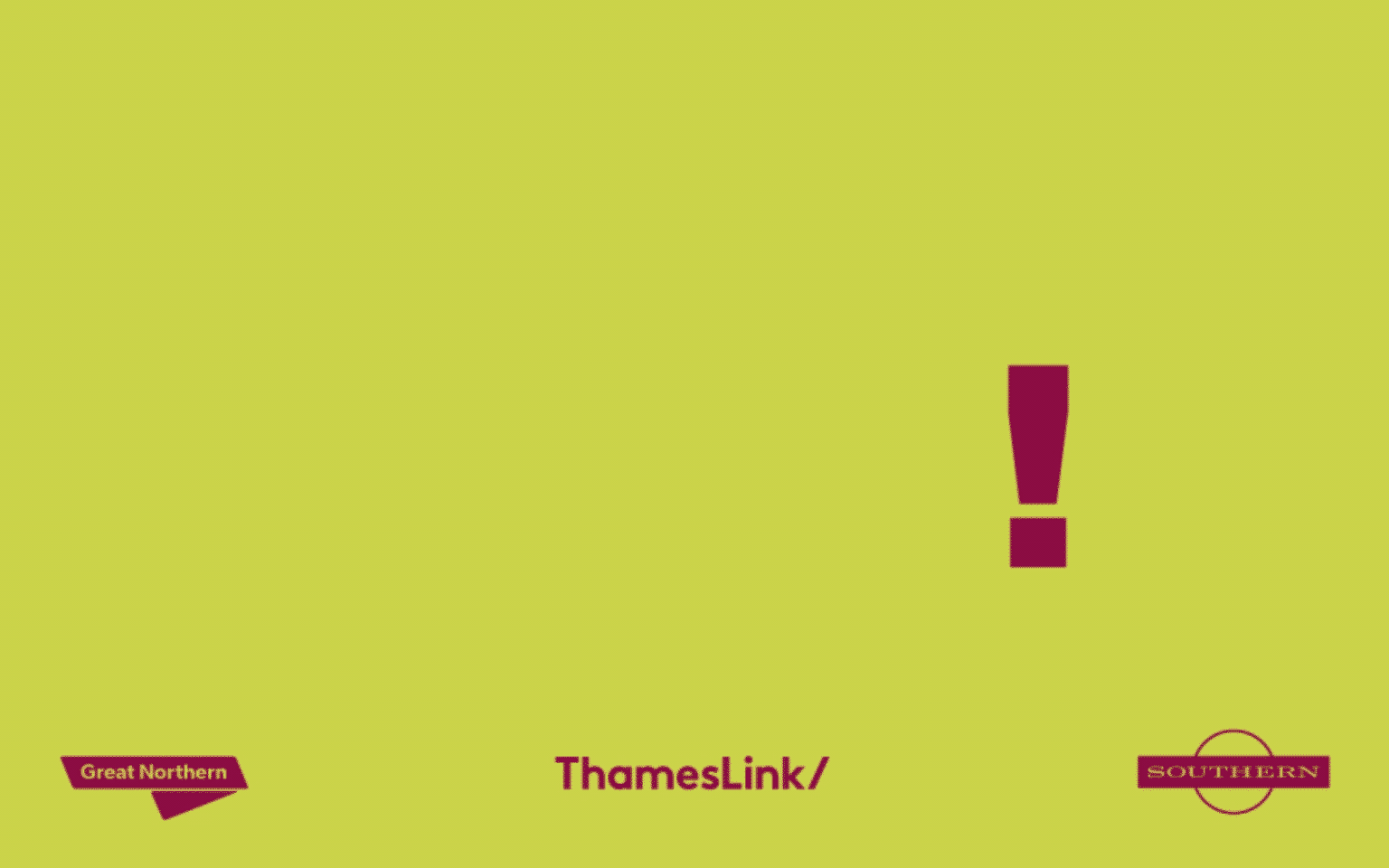 We wanted to create standout, impactful creative that helped our customers understand how they can help us keep our trains running on time. We identified key ways that customer behaviour can have an impact on a train leaving a station, and created a suite of assets for each message, using 'together' as the consistent message. We were careful to keep the tone of the messages light given the nature of the messages. The creative has been well received both within the business and externally by customers. We look forward to seeing how effective the campaign is over time.
Amy Gatt, Campaign Manager at Govia Thameslink Railway (GTR)