Parkinson's
Parkinson's UK Brand Refresh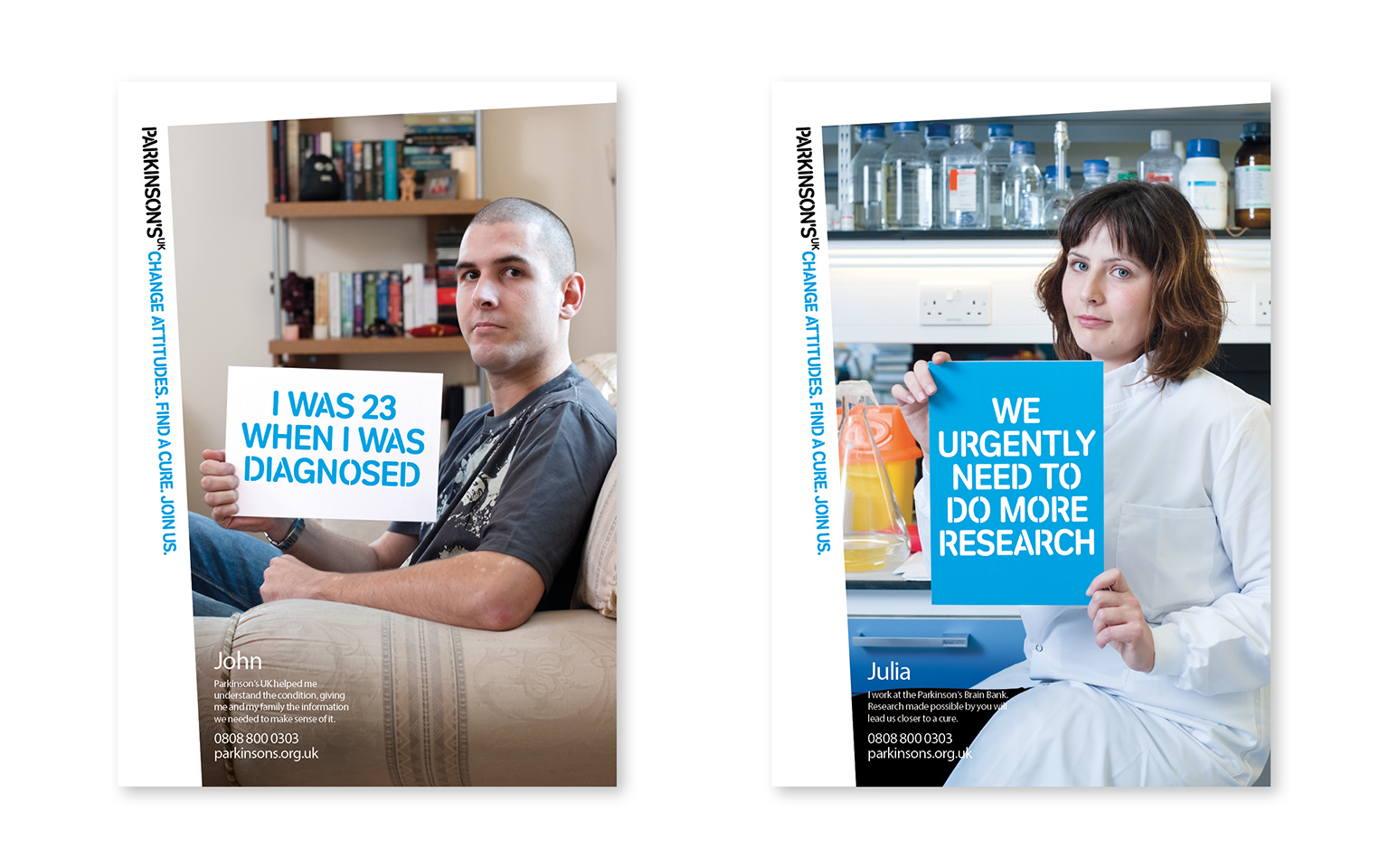 Challenge
We were tasked with turning the Parkinson's Disease Society from a passive support charity into an active brand campaigning to find a cure and change misconceptions surrounding Parkinson's.
Solution
We defined a new brand purpose and personality, name, a provocative visual identity, tone of voice and a powerful call-to-action to inspire a new generation of supporters.
We involved people in the brand – giving individuals the means to communicate what it's really like to live with Parkinson's and turning Parkinson's UK into a movement that everyone could be part of.
It was the first brand in the sector brave enough to use the word 'cure' and one of the first to adopt the attributes of a social movement – drawing inspiration from protest graphics.
Because no one should have to face Parkinson's alone, we designed the strategy report in an accessible, inclusive and engaging way that reflected the ethos of the Parkinson's UK brand.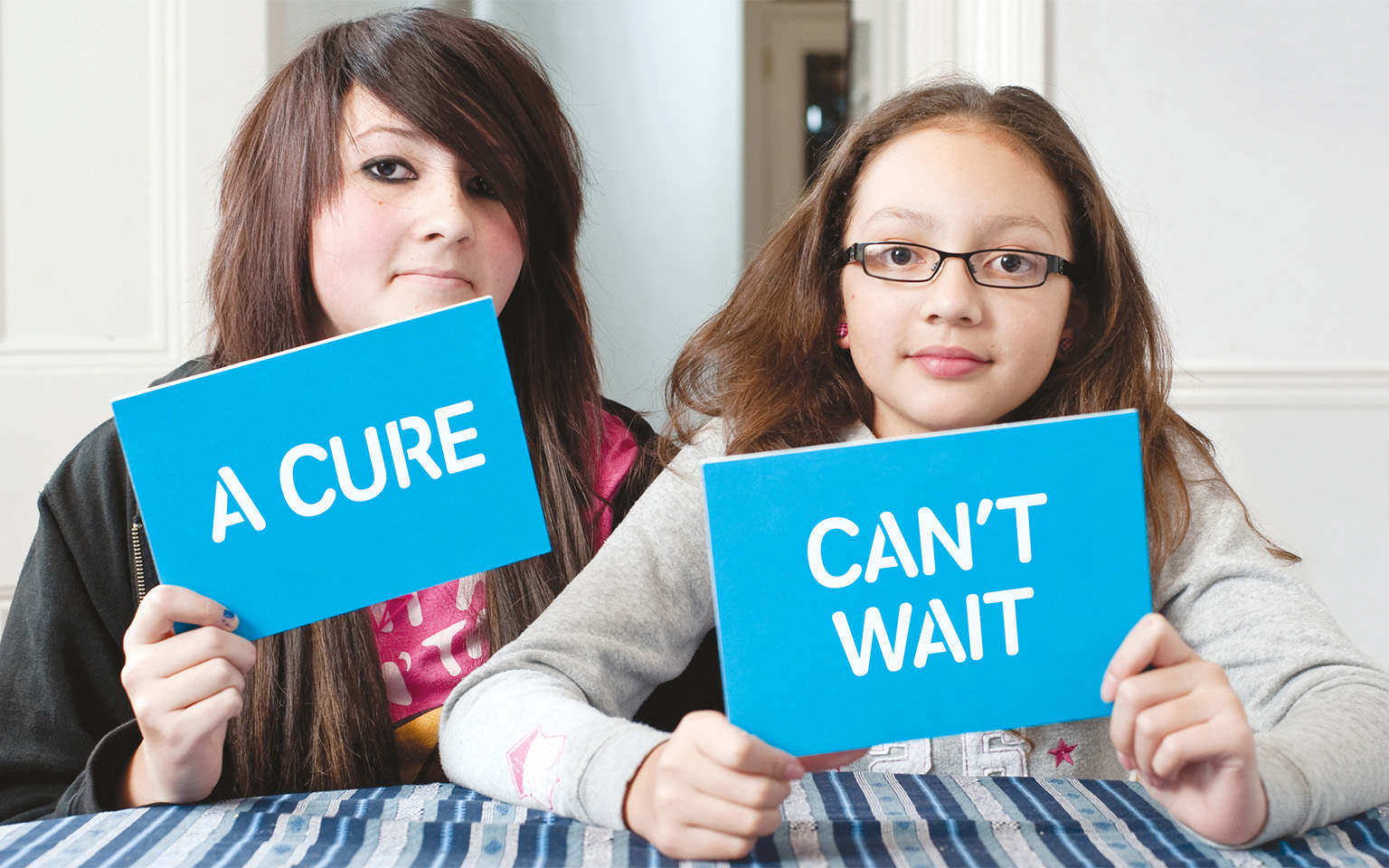 Awards
Design Business Association, Design Effectiveness Award, 2011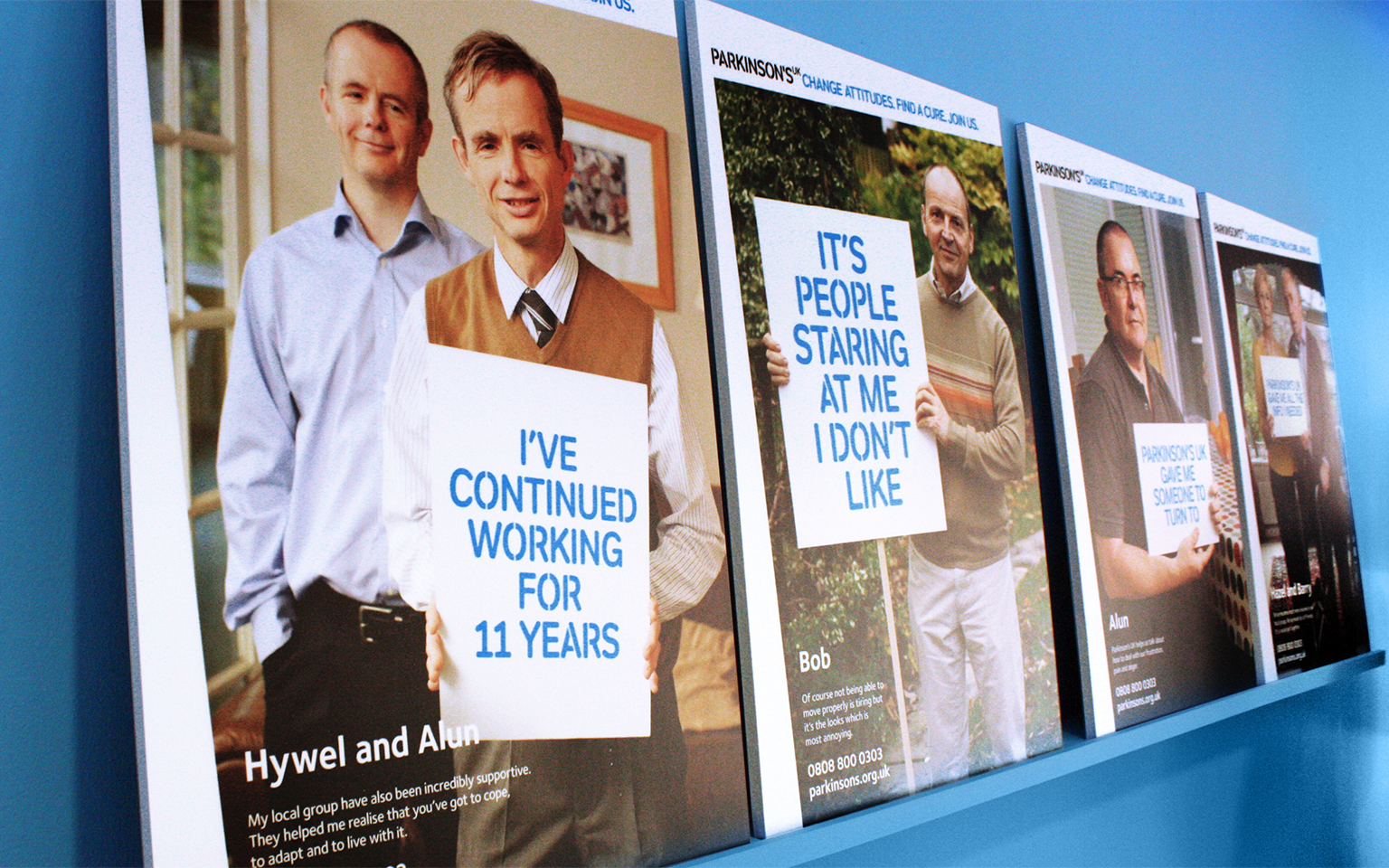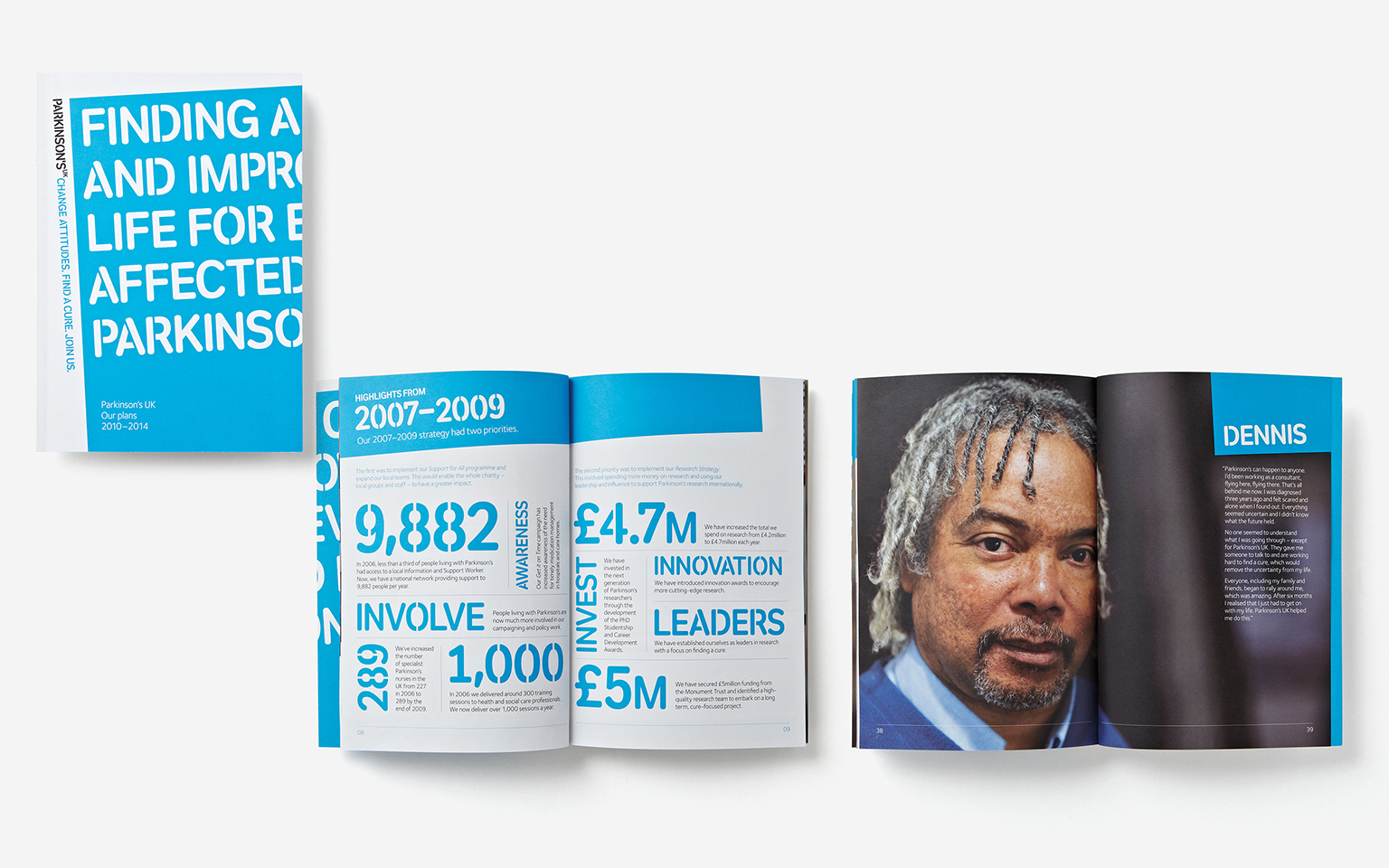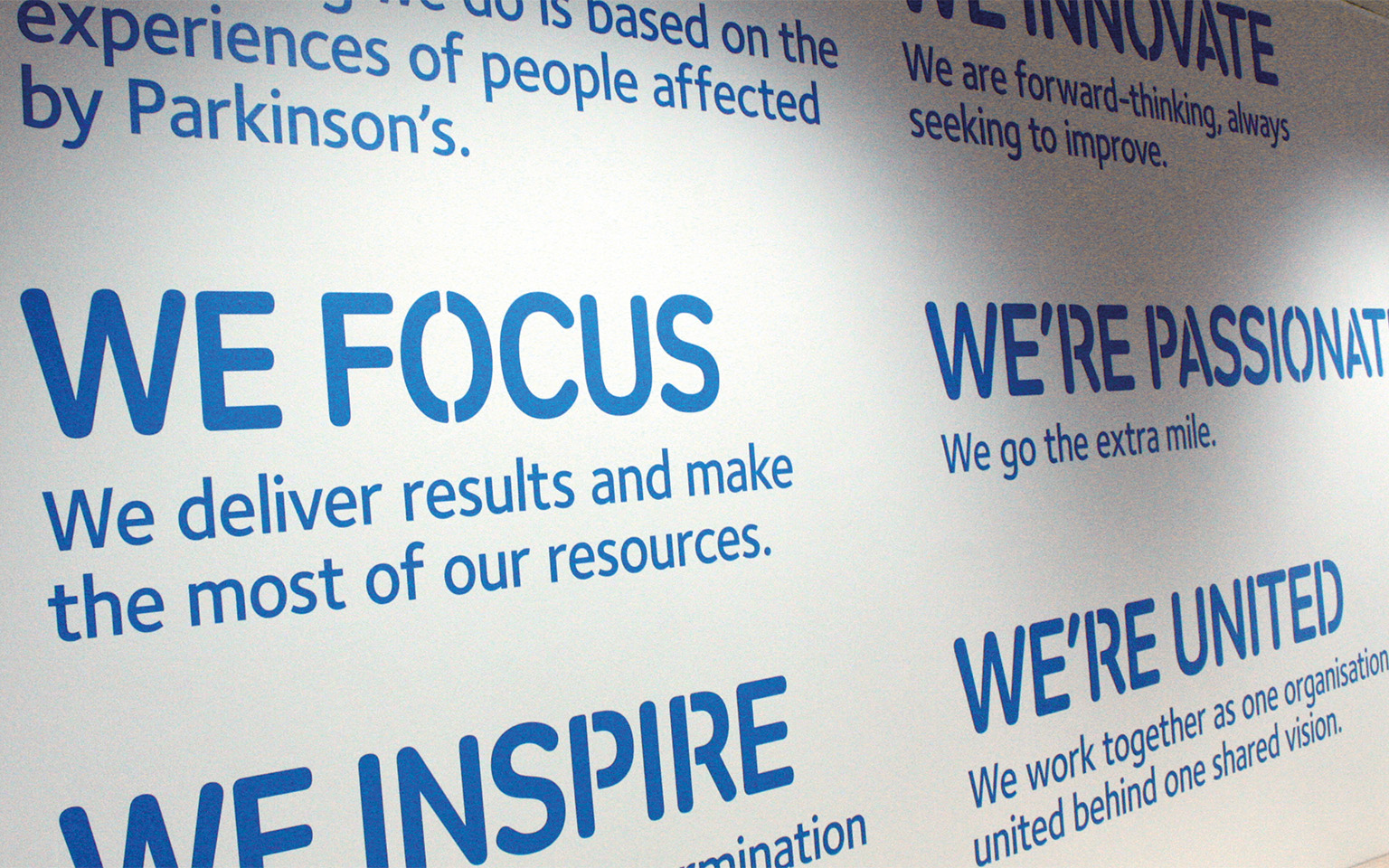 Our new brand will allow the voice of people living with Parkinson's to be heard much more clearly and make sure that everyone knows that because we are here, no one has to face Parkinson's alone.
Steve Ford, Chief Executive at Parkinson's UK