Rightmove
An annual report that reflects the energy of Rightmove's people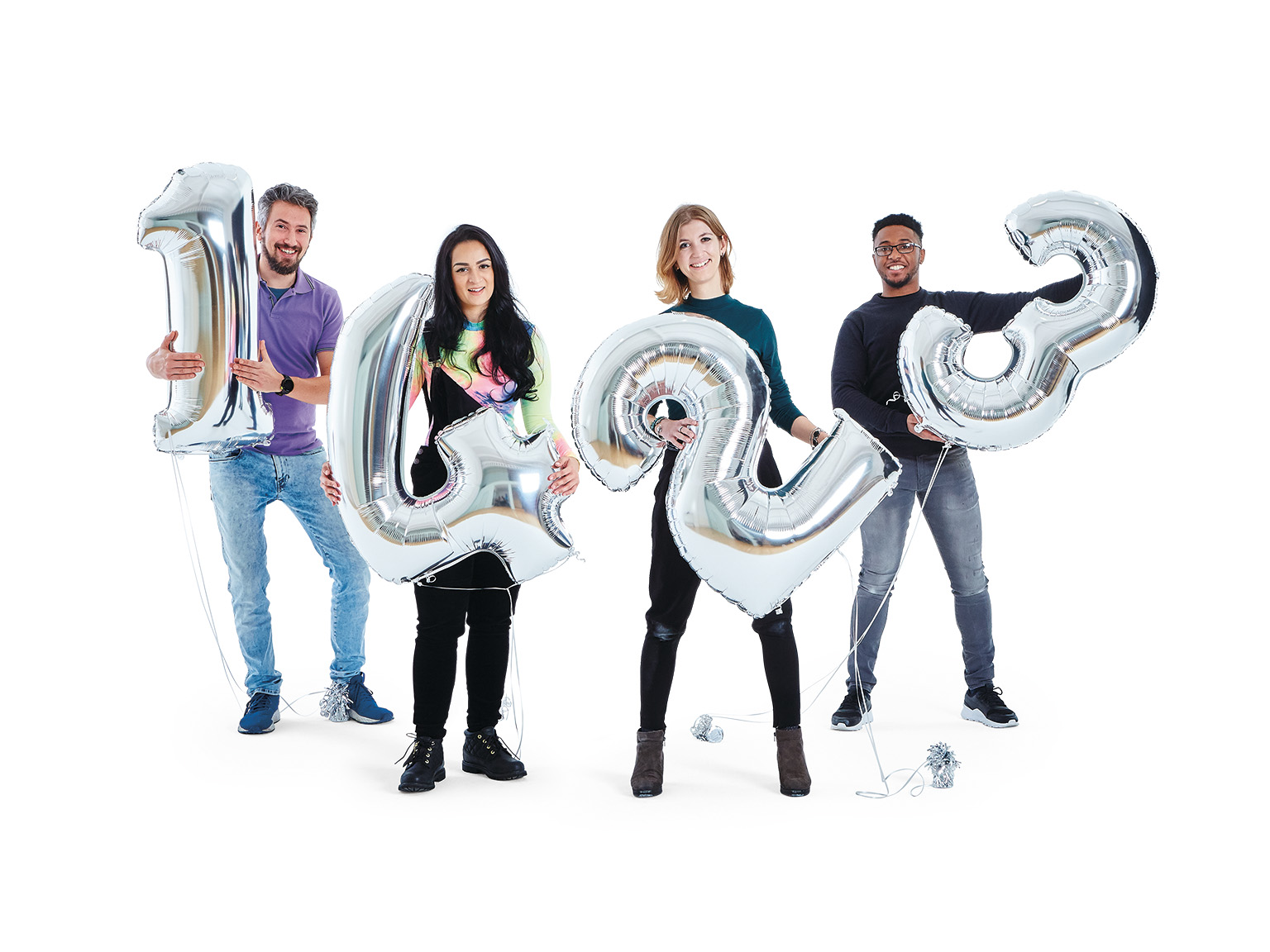 Challenge
Rightmove is the UK's largest property portal, which allows home buyers to search more than a million properties across the UK, and also provides a comprehensive platform for estate agents to market properties they are selling for their clients.
In 2019, we were tasked with creating a design-led annual report that reflected Rightmove's dynamic culture, while also providing all the required financial and business information for the company's shareholders.
Approach
Rightmove is a web-based tech business that does not produce a physical product, making the creation of inspiring photography to illustrate the business more challenging. Their real asset is the quality of people and the environment they have created, which allows them to thrive and innovate.
We knew from previous research that Rightmove's employees were enthusiastic and energised, with the company's culture being described as 'restless and focused'. We were asked to make sure that the Rightmove report accurately reflected this.
We decided to use the report's photography to highlight its people, bringing that feeling of dynamic enthusiasm into the report and reflecting Rightmove's culture.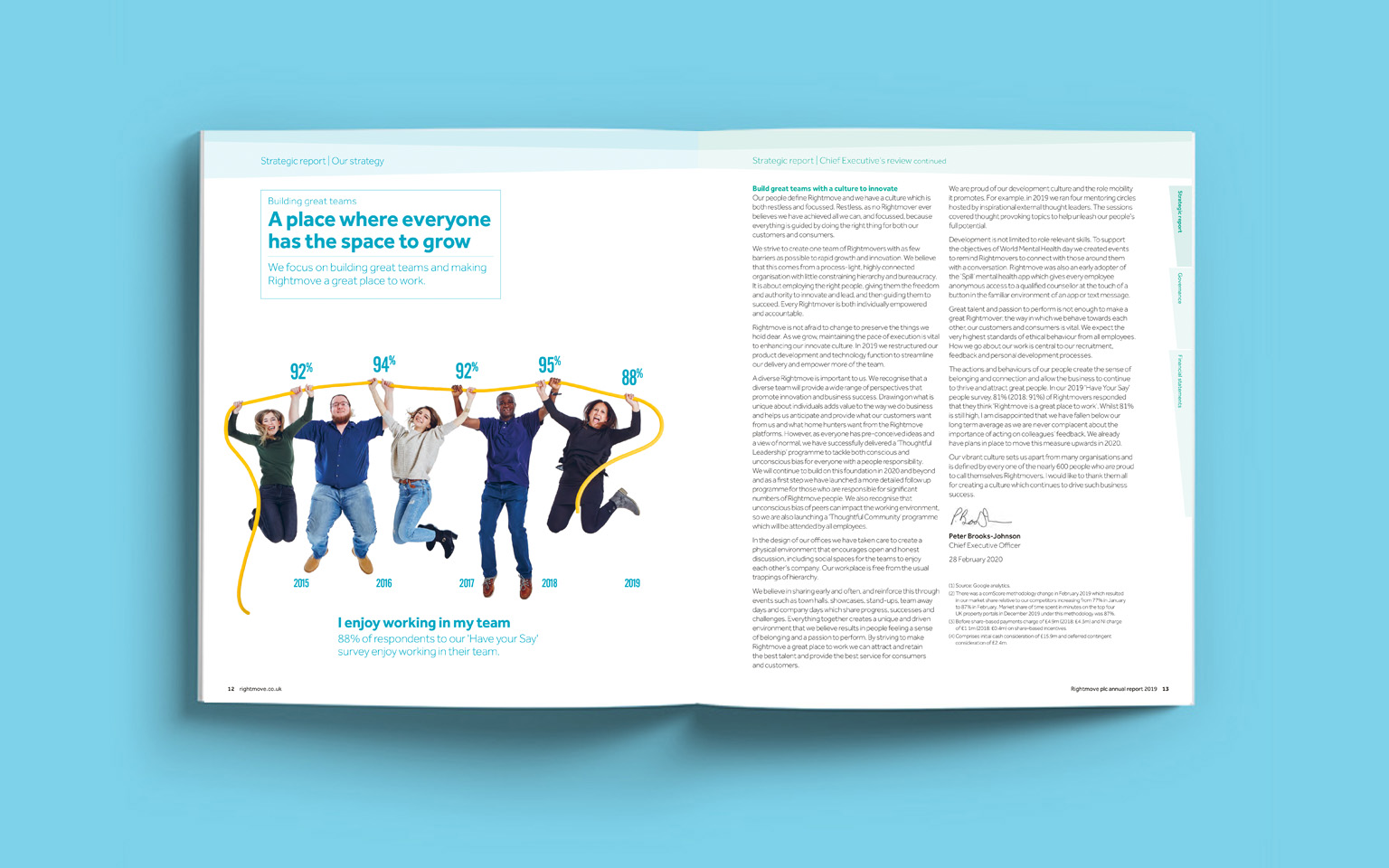 Solution
We wanted the design of the annual report to reflect how Rightmove's team works in unity to encourage rapid growth and innovation. Its culture gives its people the freedom and authority to innovate and lead, and they are 'not afraid to fail' – encouraging their employees to try new ideas quickly and bring new concepts to life as they work to develop the Rightmove portal.
Rightmove has a significant market share over its competitors, with people on site all the time – we wanted to get that across, and not just to produce a financial document.
We worked closely with the Finance Director as we created and refined the visuals that would illustrate the company's strategy.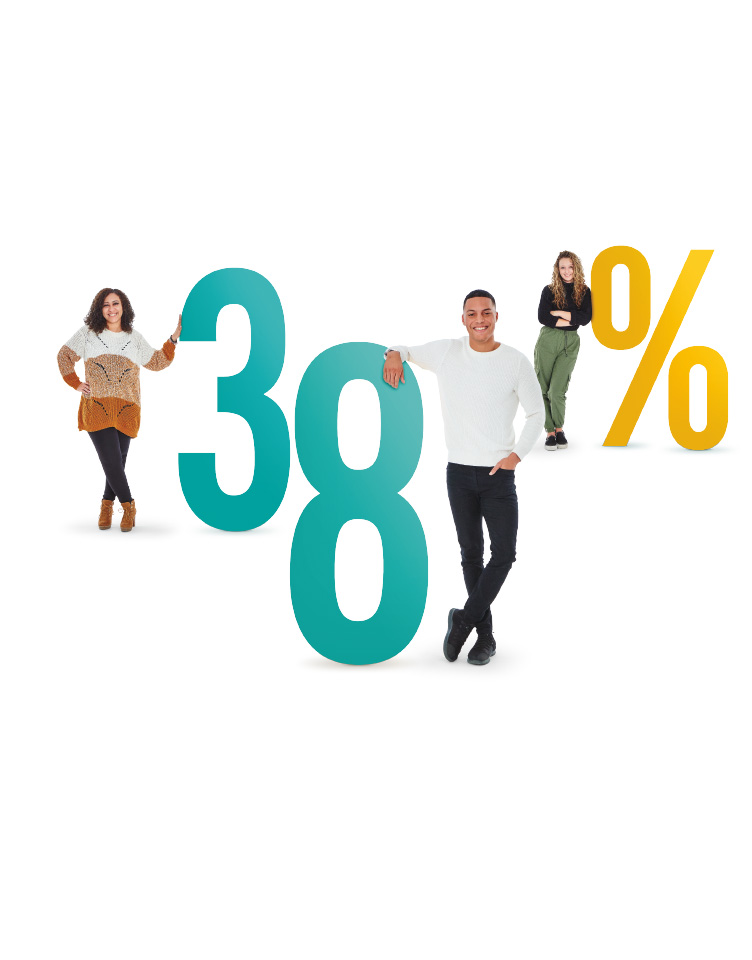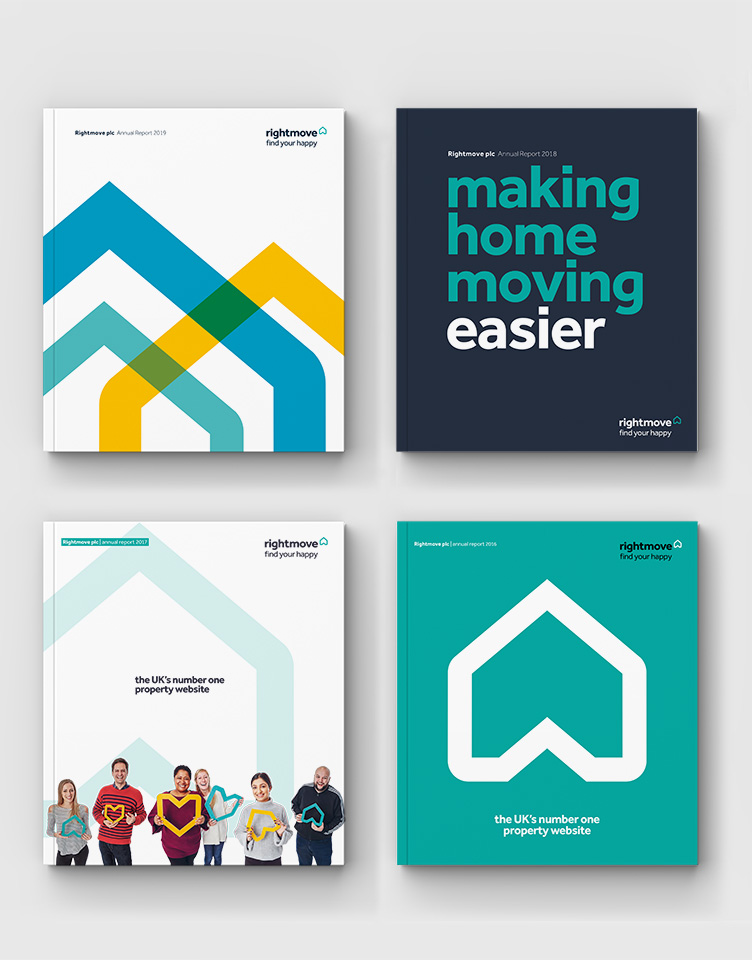 We carried out photoshoots to depict Rightmove employees having fun with large cut-outs of the Rightmove logo to bring their personalities to life. The Rightmovers, as they call themselves, embraced the task with gusto, letting the annual report truly reflect the personalities and values of the people who work there.
The visuals raised the annual report to the next level, giving it a bright, dynamic and exciting feel that reflects the business' culture.
The people at Rightmove couldn't have been more enthusiastic. Not only did they willingly turn up and get involved but they were bringing more energy and proactive input to the shots than I had imagined.
Adam Gault, Photographer