Royal Mail
Commemorative design that packs a punch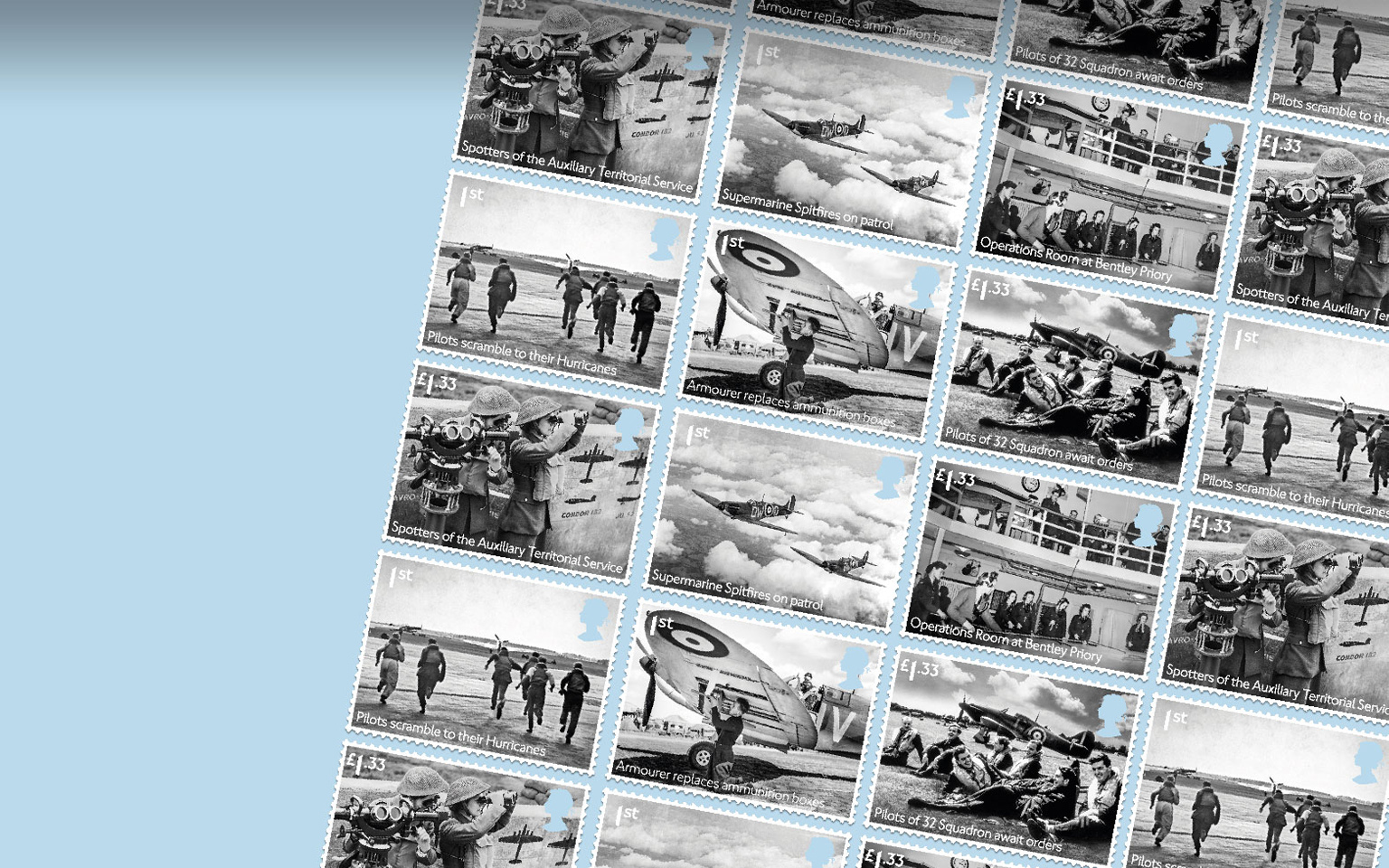 Challenge
Bringing to life significant events and people in everyday items that millions of people use comes from the partnership of meticulous research and copywriting with beautiful design.
The Strategic Content team cut through myths and legends to get to the facts behind well-known events and people by thorough, in-depth fact-finding, interviews, analysis and picture research. That's how we've created some stunning work for Royal Mail.
Solution
When we were asked to create a presentation pack for Royal Mail to commemorate the 500th anniversary of Henry VIII's beloved warship, the Mary Rose, the first thing we did was go to see it for ourselves in Portsmouth's Historic Dockyard. But we didn't stop there: we interviewed the chief executive of the Mary Rose Trust (he's a real-life Rear Admiral) and sifted through archive material to make sure we got the facts from those who really know them.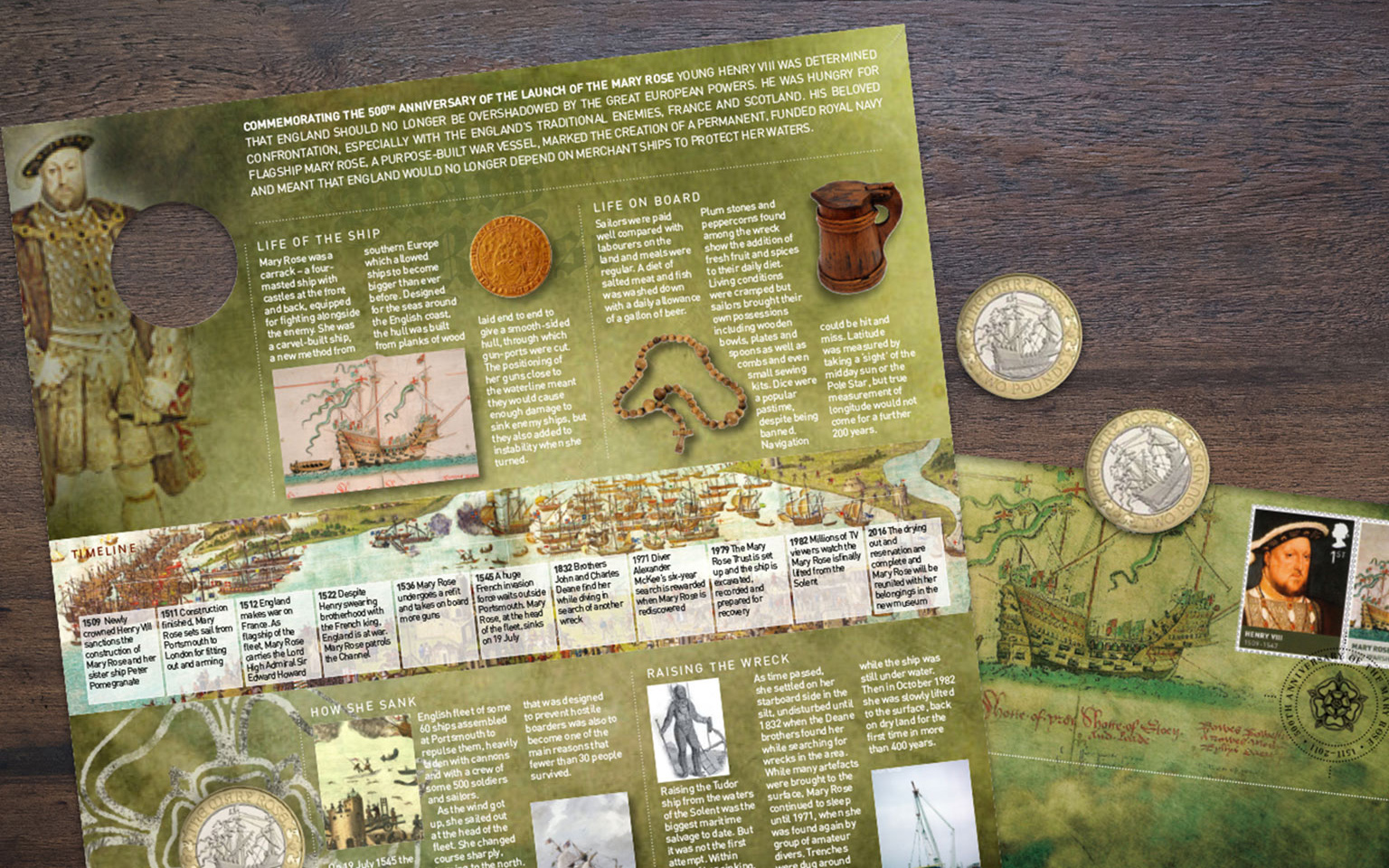 Each presentation pack we've produced for Royal Mail – from the Mary Rose to the centenary of the building of Titanic, from British space exploration to TV's cult Goon Show – has been the result of dedicated research, accurate copywriting and high-end design working closely together. We've also been privileged to design stamps themselves, and in 2016 we saw our commemorative Battle of Britain stamps fly through letterboxes throughout the UK.