Volunteering Matters
Starting a revolution to recruit full-time volunteers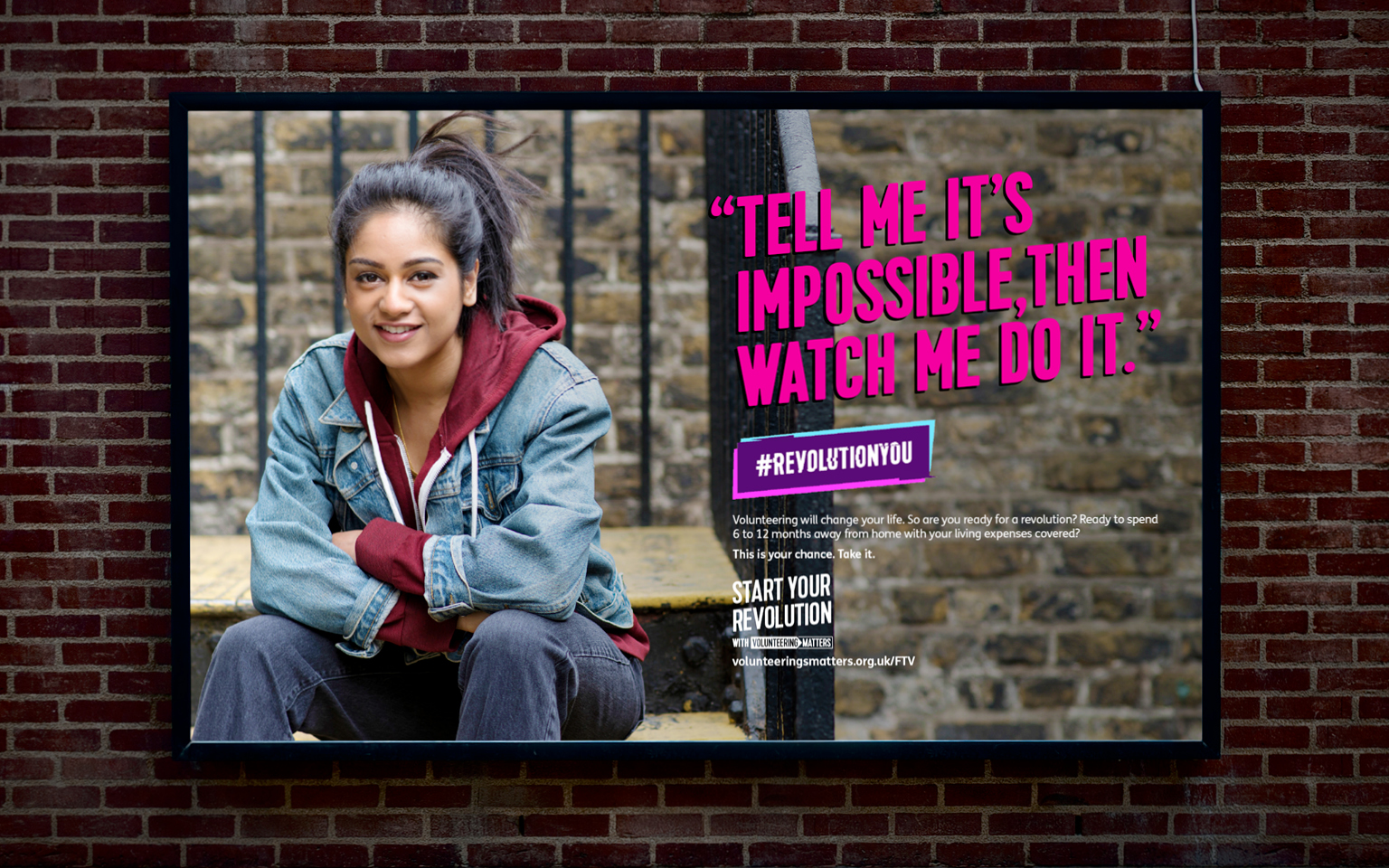 Challenge
Most people think volunteering is something only retired people do in their spare time. And there is a popular misconception that the younger generation are too lazy, or selfish, to volunteer.
Volunteering Matters asked The Team to help them create a national campaign identity aimed specifically at young people between the ages of 18 to 25. Their ambition was to challenge the myths and change the perceptions of volunteering. To succeed, they had to promote the benefits that full-time volunteering brings to the community – and also to the volunteers themselves.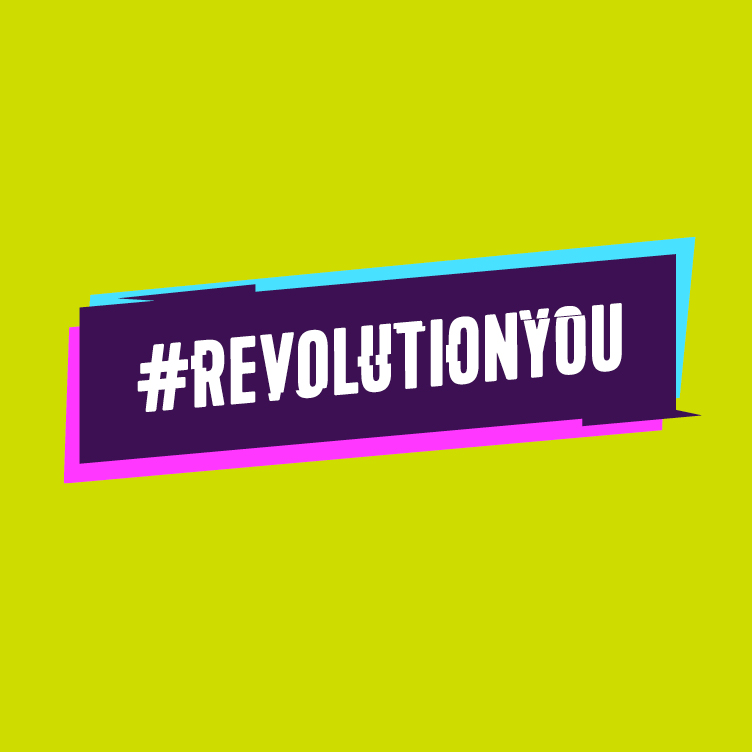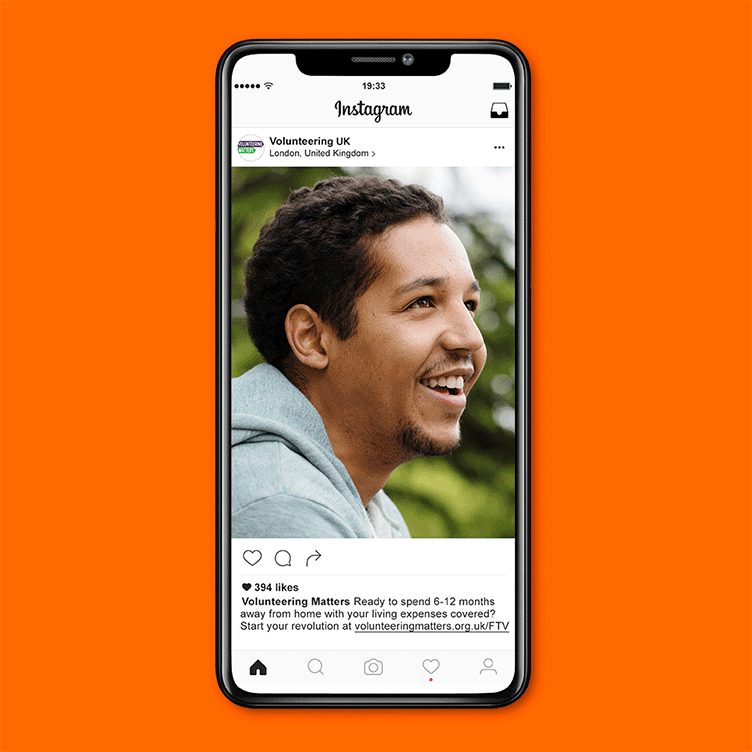 Solution
Market analysis identified an opportunity for Volunteering Matters to positively disrupt a highly competitive sector, with a more upbeat, emotionally charged and positive tone. We took this insight and developed #revolutionyou, a bold and disruptive brand identity to support a range of integrated campaign activities.
The national campaign was designed to encourage young people to:
Think of full-time volunteering as a good career step.
Feel that full-time volunteering could help empower them and change the lives of others.
Take part by registering their interest in a worthwhile programme to support disadvantaged people and communities.
The #revolutionyou manifesto was created with the aim of inspiring young people with a real sense of empowerment, encouraging them to help change the lives of others.
But we realised the hook should be the opportunity to also help transform their own lives. By opening them up to new experiences and skills, they could try something different and discover previously hidden talents, while making a positive difference to others.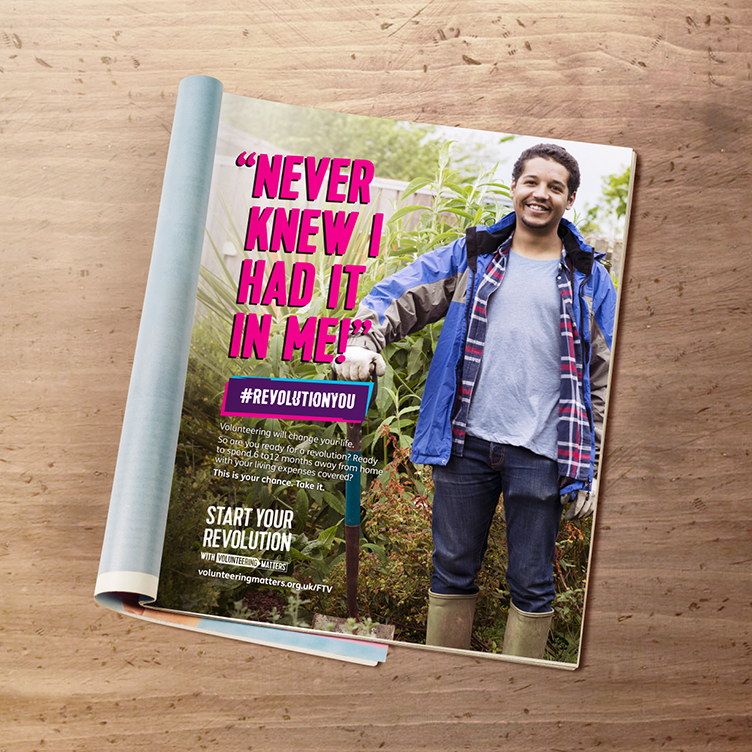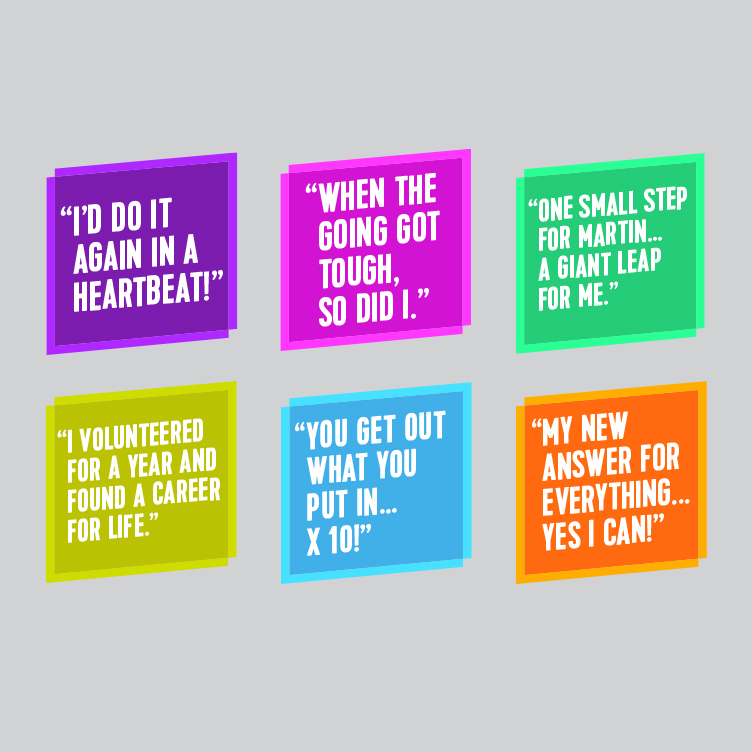 The creative concept brought to life a series of strong messages with a switched-on, energised glitch effect to support the subversive nature of the #revolutionyou manifesto.
We wanted to reflect the 'get up and do it' call to action with an underground, home-made feel, that was also live, kinetic and dynamic. Real-life imagery full of attitude and purpose was combined with bold typography and fluorescent, vibrant colours to complete the overall effect and create an arresting, disruptive campaign.
The creative was implemented through an integrated campaign using owned, earned and paid-for digital and social channels, chosen specifically to target young people to take action.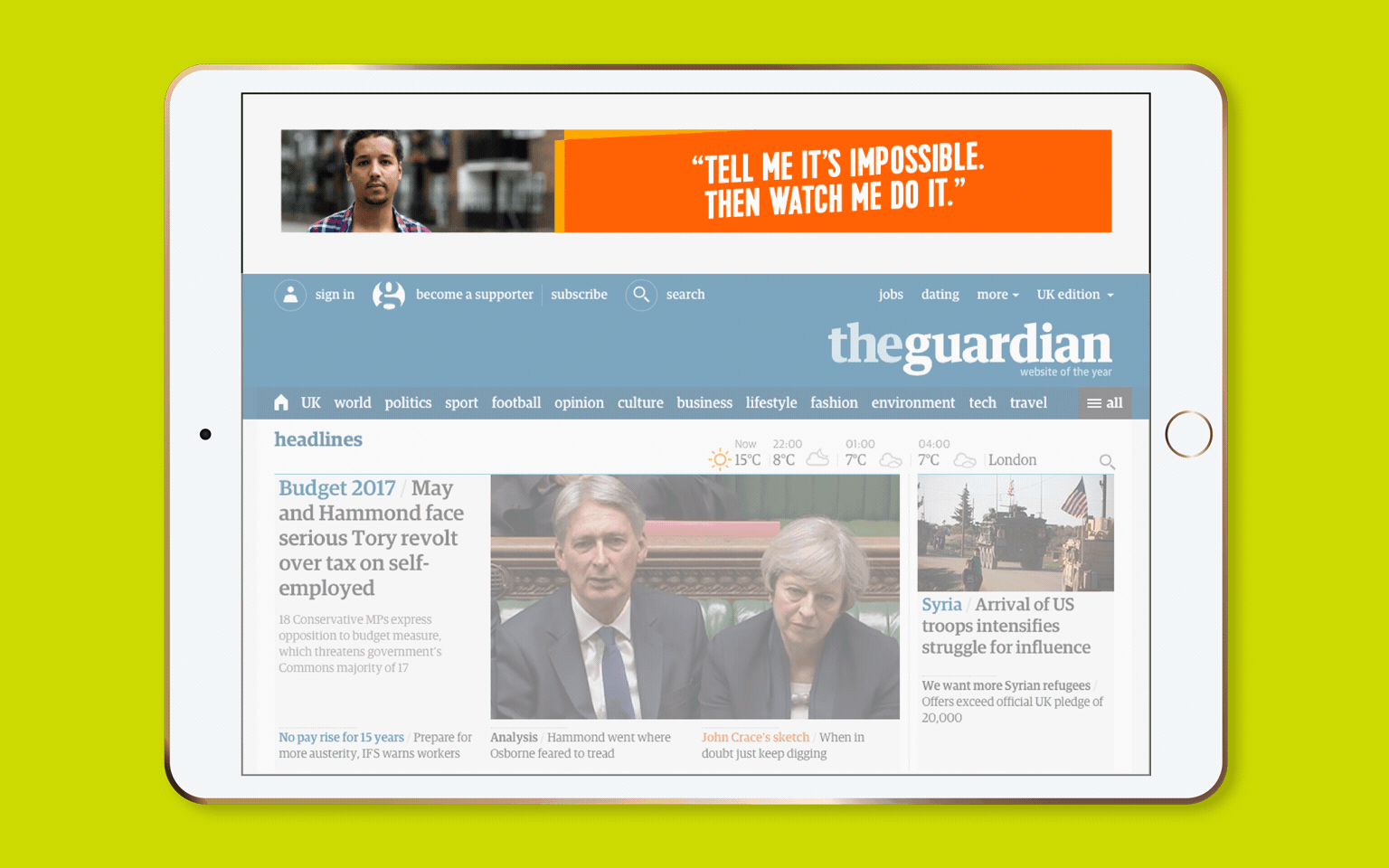 This year we created a national campaign to change young people's attitudes towards full-time volunteering in the UK. At a time where many, especially young people, feel lacking in power and agency we wanted to highlight the life-changing potential of social action undertaken in the UK. Working with The Team design agency, and co-produced with the young people we were targeting, the resultant Revolution You campaign speaks to the current climate of uncertainty and powerlessness for many young people – and offers them an action to take.
Alison Harvie, Head of Communications at Volunteering Matters