Five top tips for innovating brand and digital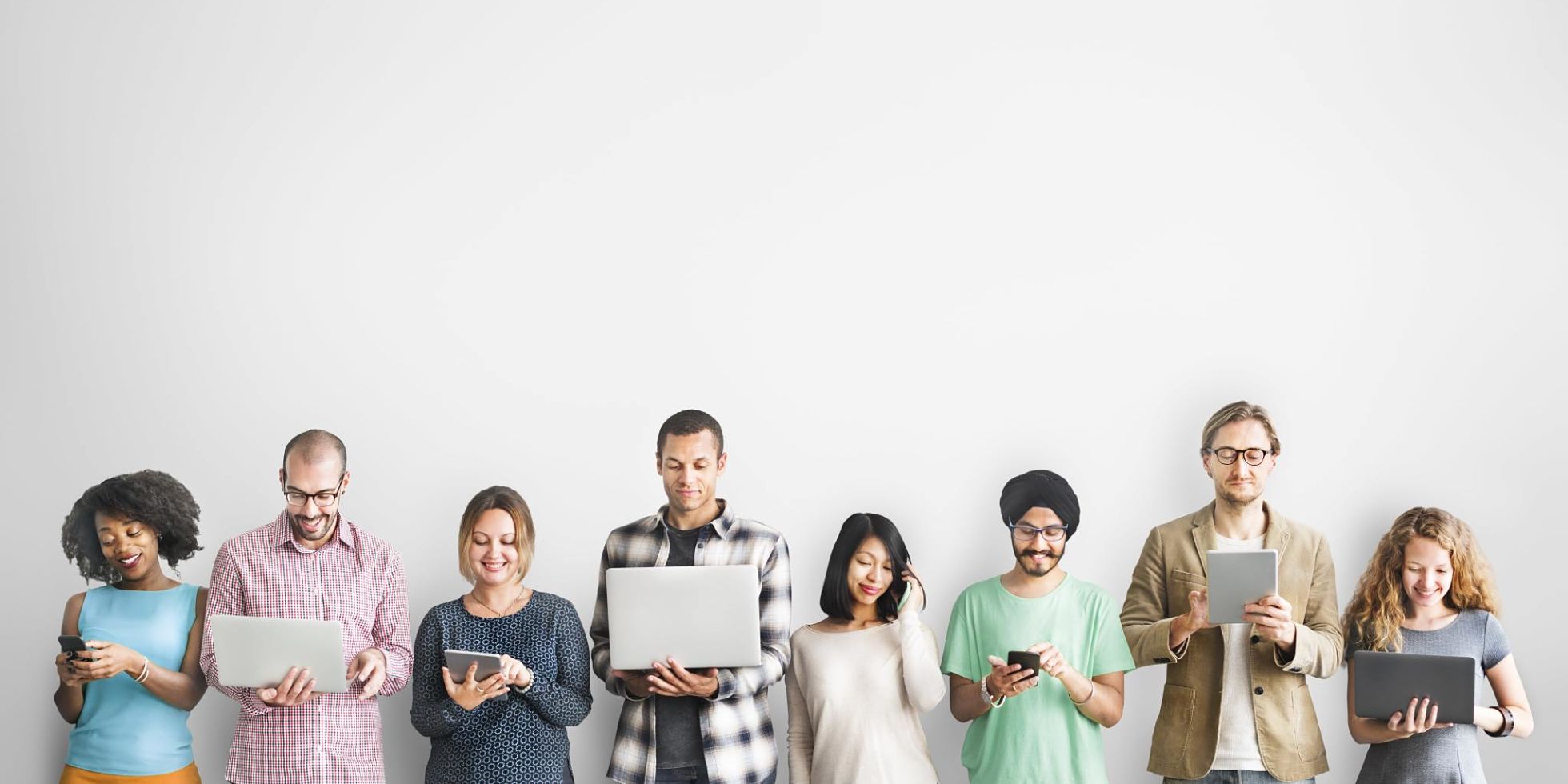 Most of our interactions with brands are now through digital channels. So, we look at how brand and digital can work more closely together to embrace new opportunities and reach audiences.
With digital ever evolving, the latest CharityComms Brand Breakfast, sponsored by The Team, explored how brand and digital can work more closely together to embrace new opportunities.
Knowledge is power
Brand owners have a responsibility to make sure digital products and services reflect the brand strategy (vision or purpose, mission and values).
Olivier Usher, research manager for technology and innovation at the Challenge Prize Centre at Nesta, opened the event with a stark warning that "technology isn't neural". Whilst it can be used as a force for good, contributing to economic growth and social transformation, from empowering farmers in developing countries to opening up access to the justice system, it can also have a negative influence through things like emotional manipulation, algorithms that work against us, and fake news. From a brand perspective he argued: "The decisions we make, the services we build, the designs we create, must reflect our values and purpose."
Drawing on the positive takeaways, what was particularly inspiring were the examples of technology being used to empower people with information and advice, such as Age UK using Chatbox, virtual assistants and voice technology.
Accuracy builds brand trust
In times when trust in charities is fragile, providing accurate information can build brand trust.
The charity sector has seen fluctuating levels of public trust over recent years, following negative press stories ranging from charity fundraising to safeguarding.
As Kathi Hall, head of brand and content strategy at Age UK, said: "We must provide consistent, accurate advice, across our network of 140 local partners; it's imperative from a brand trust point of view."
Charity brands are at our finger tips
As we all go mobile, brand managers should focus on how their brands deliver via smartphone first and foremost.
Most of our interactions with a brand are now through digital channels, whether it's a good old-fashioned desktop, laptop, tablet, smartphone or app – and this applies to audiences of all ages.
In 2007 the iPhone launched with 4GB of memory and no 3G access. Fast-forward ten years and 36% of 65- to 75-years-olds, and 20% of over-75s, use a smartphone, according to Ofcom data. Age UK report that 64% of older people (65-plus) are regular internet users and more people viewed their brand and content by mobile, compared to tablet and desktop, for the first-time last year.
As Kathi says: "Charity brands compete with every brand across every channel. Just look at the feeds of your own social channels."
To give an example, whenever I start working with a new brand, I instantly start to follow them on Instagram – my social channel of choice. Although younger millennials and Gen Z are the most regular users, all generations are currently enjoying the platform and its features, as trust in Facebook falls. Instagram "Stories", in particular, gives you a very quick way to curate your brand, although I wouldn't dismiss crafting the perfect grid or feed. Remember: Announce news. Show your brand in action. Share content with a hashtag. Send audiences swiping for more info. Partner with influencers for an account takeover. [box out]
Also try to think about the impact of influencers, as Forbes say in their 2019 digital marketing trends to watch: "The question is no longer if brands should pursue influencers, but how to execute influencer marketing." Instagram has proven to be the go-to platform for influencer campaigns, with 93% of collaborations occurring on the platform in the last year.
Put your audiences at the heart of any innovation
Put audience insight at the heart of brand and digital innovation.
The NSPCC and O2 usefully reminded us that the best innovation, is always based on audience insight. In 2015 they came together to forge a strategic partnership with a clear brand mission: "To create experiences for families that cultivate togetherness and inspire more open conversations about the things kids are doing online."
Research showed them that parents didn't have time to go out of their way to learn about online safety. They wanted shared experiences and everyday bite-sized content. As Will Kirkpatrick, head of sustainability at O2, said: "Parents wanted to move from heavy information to healthy competition; a family that plays together stays together."
Putting the audience at the heart of their challenge enabled their brand and digital teams to innovate engaging solutions. This led to the Parents Vs Kids game, an Alexa-voiced game show experience with celebrity hosts.
The new product was promoted via a video starring Spice Girl Geri Horner and her daughter Bluebell, as well as PR, experiential, a partnership with Mumsnet and social media influencers across Instagram and YouTube. This resulted in engagement that was three times higher than their target of 65,000 engagements with the game. 
Create the right culture for innovation – and fast
Bring the right talent together for short bursts of time to cultivate innovation.
As consumer trends shift, Marketing Week claims that innovation will need to be faster than ever. This means that more businesses are changing the way they collaborate, by implementing more streamlined innovation processes, to create a start-up culture. Larger companies are already creating spaces dedicated to innovation that sit outside of the business, such as PepsiCo The Hive, Coca-Cola Global Ventures Group and Unilever Foundry, a platform for start-ups and innovators to engage, collaborate and explore business ideas with their 400-plus brands.
Within the charity sector, more brands are embracing "design thinking" to unlock innovation. "Design Thinking utilises elements from the designer's toolkit like empathy and experimentation to arrive at innovative solutions. By using Design Thinking, you make decisions based on what future customers really want instead of relying only on historical data or making risky bets based on instinct instead of evidence."
It is becoming more common for charity staff to break free from the office to collaborate with partners and agencies for short spans of time, often called Hackathons, Design Sprints or Labs. As Paul Swift, head of programmes at Age UK, said: "One of the challenges with integrating brand and digital is the people side of it, so we created 'Strike-Forces' in a sprint-fashion to get some energy happening".
And as Kathi added: "Digital permeates everything; the thought that it is separate has to stop."