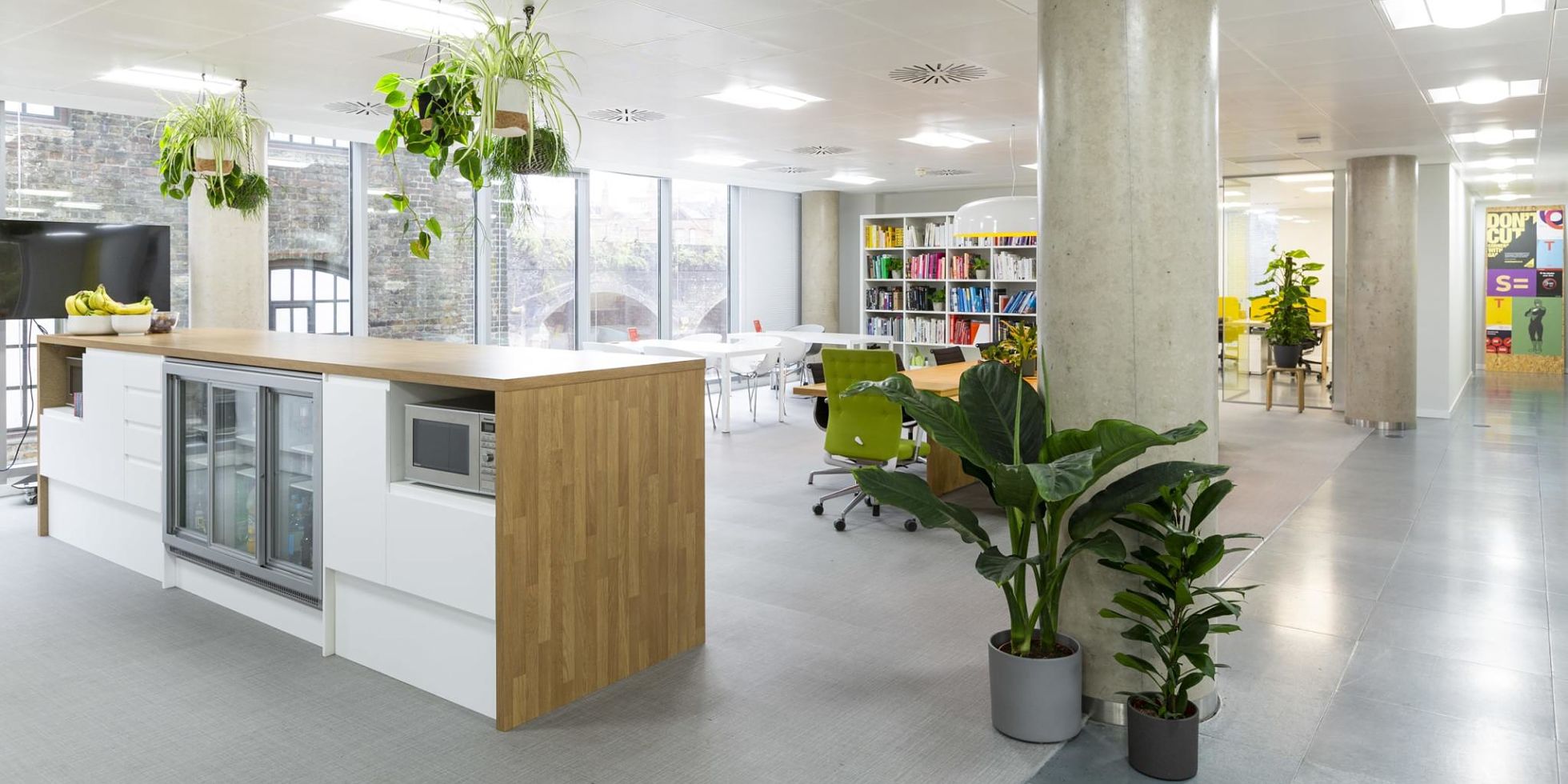 Carol Wyllie, budding Designer, details her internship experience at The Team and tells us how it was an 'internship' where she didn't feel like the 'intern'.
On hearing the word 'intern', people immediately think of clichéd terms such as 'free labour', 'dogsbody' or 'tea-maker'. Following a bad internship in the past, I myself would be dishonest if 'free labour' didn't enter my mind. However, my faith in the internship programme, and how beneficial it can and should be to both the company and the intern, has recently been fully restored.
After the completion of my degree in Graphic Design in 2017, I ventured into the daunting task of finding that 'dream job', which resulted with no luck. The repetitive '1 year +' experience on job applications was my Achilles heel, leading me to take a step back and ponder about how to get that necessary experience. So, I looked into placements and internships across the World Wide Web.
Various companies and agencies appeared on the radar, but one agency stood out in the crowd. The Team. They did this simply by investing in the advertising space for their internship programme on their website. This immediately told me that they cared about bringing in new talent to see what they could bring to the table. An email and link to my website was rapidly sent, followed by an equally rapid reply in the form of an invitation to their annual Summer Open Day. Again, this amplified their commitment to their programme.
The Team Internship Open Day
On arrival, I immediately received a warm welcome by Sami Mahoney, the Office Manager, and sat in a strategically laid out waiting area, surrounded by a plethora of their work portfolio and refreshments. When all the interviewees had arrived, we were given detailed talks from various teamsters, including their Director Cliff Ettridge, Senior Designer Ryan Miller and Freelance Account Manager Katrina Brooks. They each gave us bite sized examples of what they all did to make The Team 'a team'.
Then it was my turn to present to them. I was interviewed (but I use that term very loosely – as it was so relaxing) by Jon Quinnell, a Designer who heads up the internship programme. I was able to go into as much detail as I needed, and didn't feel pressured by a time frame, even though Jon had other interviews to conduct after mine. After everything had been discussed and presented, goodbyes were said, and I departed hoping that I would be contacted again in the near future. Breaking an 'intern cliché', I was contacted and informed of a one-month placement offer in December 2018.
The Internship
Fast forward to Monday 26 November, and once again walking through the door, there was the warm welcome! Jon greeted me, and then introduced me to all staff. Many handshakes and introductions followed with the assurance that I would most definitely forget their names as soon I met the next person due to first-day excitement and nerves! I was then given a guided tour around their newly refurbished studio, including their new meeting rooms, and their impressive kitchen area. Some people don't always mind the state of their work surroundings, but let's be honest, when you work in an office that has the mod cons of home, it's easy to forget you're even at work! After all the pleasantries, I was put straight to work, which was a lovely surprise. No sitting around, twiddling my thumbs to be had.
As we were on the cusp of December, the company's Christmas campaign took up a majority of my first two weeks. The remainder of my first month followed with work on Christian Aid, Wolseley and RBS. Each project brought different challenges and required different creative approaches, which helped me to discover where my skills and weaknesses laid and encouraged me to think outside the box.
I was extremely lucky to work with various Creative Leads, Designers and Consultants within the company, each teaching me invaluable skills and offering guidance. I worked closely with Senior Designer Simon Mannering, whose generous supply of guidance, while simultaneously working on his own projects, will most definitely help to mould me into the best designer I wish to become. It can be said that I was blown away at the level of input I was given during each project. From the briefings, meeting clients, collecting research off-site, to being included at the presentation to the client. Being able to go on that journey helps you to go beyond what the client requires and to blow them away with ideas and creative.
Team morale here is just as impressive! This is kept at a healthy level through various activities and traditions. A Monday morning 'start of the week' meeting informs everybody how the week ahead looks for everybody. 'Pastry Fridays' help to add on the pounds, as does your choice of birthday 'cake' (which is not limited to actual cake) which is shared with everybody, as well as end of the week drinks. Social activities outside of the office are also a contributing factor.
What have I learnt?
I am currently halfway through a second month with The Team (which I started after the Christmas break) and wanted to share my experience to hopefully help break the stigma of the term 'internship/intern'. Has it been worth it? What have I learnt? Did I get what I wanted out of it?
Coming into this internship, I didn't set my expectations too high as not to put pressure on my experience or to end up disappointed. I was hoping to meet some experienced professionals and to learn more about branding – the discipline I wish to venture into. And, I definitely got more that I bargained for. Not only did I learn how to work as part of a team, but how to work on my own and how to present myself as a Creative.
I've identified what I'm good at and what I need to improve on. How to break down what I need to produce, to being able to take the client on the journey of how I got there. I have met friends for life, who i will stay in contact with, and who have made my time at The Team a privilege. I still have so much more to learn, but because of my time here at The Team, I now face this challenge with more enjoyment, and less fear, due to an 'internship', where I didn't feel like the 'intern'.