Is your brand sustainable?

This blog asks, is your brand sustainable?
We'll explore the need for brands to urgently up their game on sustainability; exploring the political, scientific and social climate, and providing tips for practical action.
"In case you hadn't noticed, the world is on fire," cried Greta Thunberg, as she criticised leaders at the World Economic Forum in Davos, where sustainability was the main theme.
"The moment of crisis has come," warns Sir David Attenborough.
A "paradigm shift" is needed in the way the world deals with climate change, with "rapid" decarbonisation and a shift towards sustainable markets, said Prince Charles.
It's been hard to ignore the continuous headlines on climate change, which makes it the perfect time to ask: What is your brand doing about it? 
What's all the fuss about?
Many of the world's nations committed to keeping global temperature rises well below 2°C in the 2015 Paris Agreement, with a target of 1.5°C. But scientists say we are well off that target; heading for 3°C, which will have "rapid, far-reaching and unpreceded changes in all aspects of society".
The Climate Change Performance Index (CCPI) 2021 paints a mixed picture of the European Union (EU) climate action. Scandinavian EU countries, Portugal and the EU as a whole rank high on the index with relatively good indicators. However, Hungary, Poland and the Czech Republic stand out as laggards on climate progress within the bloc.
In the overall ranking, the EU has improved from the 22nd place last year to the 16th place this year, almost exclusively thanks to a much better rated climate policy.
The G20 presents a split picture. The United Kingdom (5th), India (10th) and the EU score high on the index. The vast majority of G20 countries, however, are trailing in the rankings. The USA (61st), Saudi Arabia (60th), Canada (58th), Australia (54th), South Korea (53rd) and Russia (52nd) are all rated "very low".
While a turning point in global emissions seems to be within reach, five years after the Paris Agreement no country is on a path compliant with the Paris Agreement goals.
Why does brand sustainability matter?
Today, companies can no longer ignore growing public demands for a rapid transition to a zero-carbon economy. Corporate success depends as much on purpose and sustainability as it does on profit – the three are now interwoven.
It is no longer enough just to be a brand. In the relentless thirst for authenticity, brands need to be seen to be giving back by supporting social or environmental issues.
Salesforce CEO Mark Benioff called on business leaders to throw away the old rules and invest in a new wave of capitalism that places the value of purpose and planet on par with profit.
Meanwhile, "businesses won't be in business if we don't accommodate consumers," was the warning from Bea Perez, head of sustainability from Coca-Cola – the world's most polluting brand.
Design Week said it is no longer enough just to be a brand.
In the relentless thirst for authenticity, brands need to be seen to be giving back by supporting social or environmental issues. Not since the 1960s has there been such a focus by designers on the issues that affect us, led by Extinction Rebellion, a global symbol which has quickly burned itself into our psyche.
A recent article by Forbes also explored the need for businesses to be transparent about their sustainability efforts: "transparency is key to capitalising on a consumer market that's more focused than ever on sustainability…
It is important to remember this isn't about trying to prove you're the most eco-friendly.
It's about being honest and open and providing customers with the ability to make their own decisions regarding the products and services they consider purchasing… Transparency equals trust; trust is everything. There is a direct correlation between the level of trust between an organisation and its customers to the health and success of that organisation. "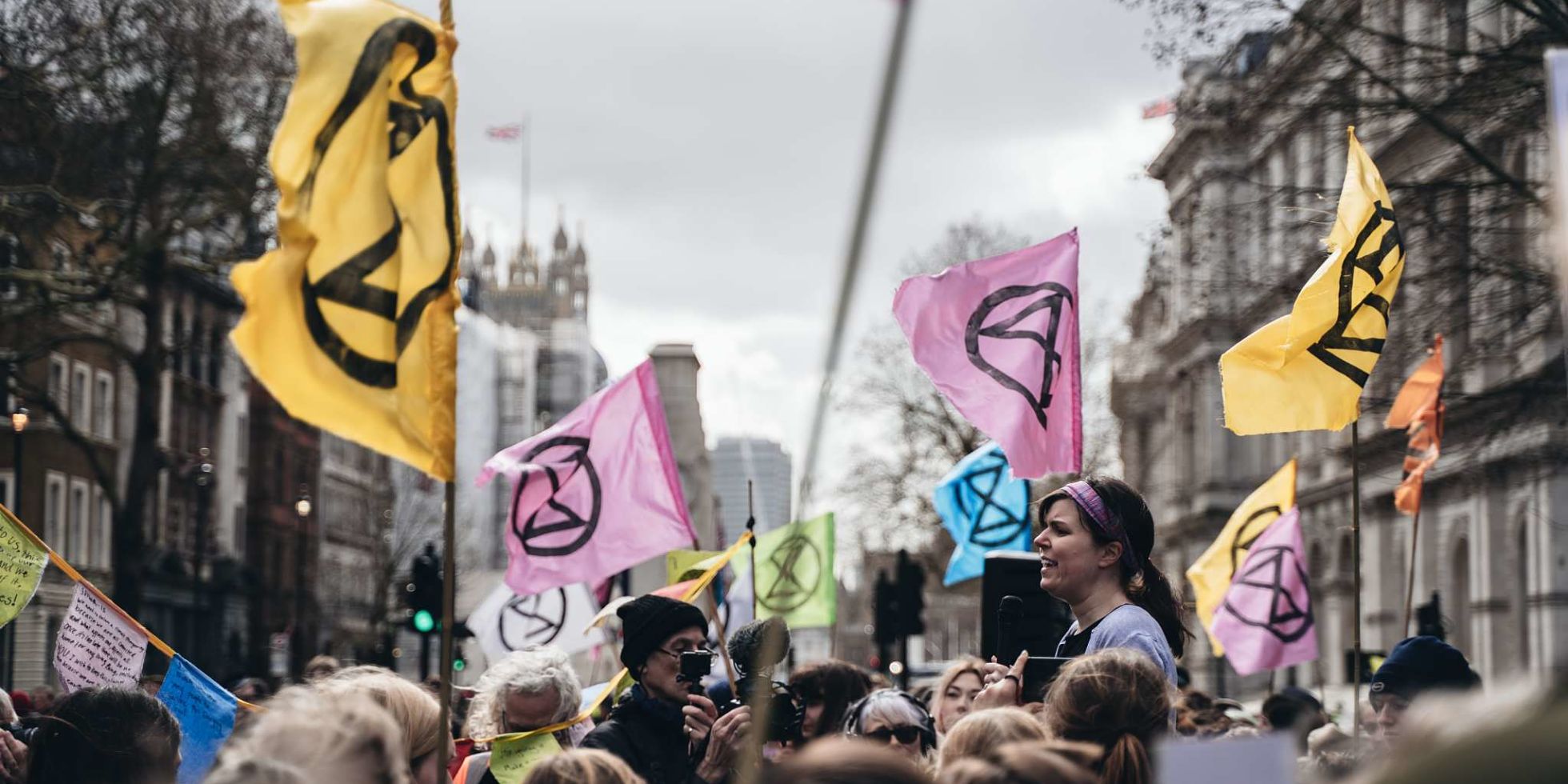 Shutterstock: Extinction Rebellion
Where should you start?
Sustainability is the current business focus to reduce the negative impacts of people on the planet. But decades of waste must be addressed, so even zeroing our impact will not be enough. Leading businesses must move from sustainability to regeneration to rebuild the planet for a better future.
So, if you want your brand to take sustainability more seriously, but aren't sure how, don't panic. Here are some useful places to start.
McKinsey shares ten questions companies can ask in the new era of capitalism to guide corporate strategy. It's a great place to start a more purposeful journey.
The UN's Sustainability Development Goals are a great way to keep on track, with a common set of language and targets. There are 17 goals to improve the world we share. Goals which require brands across sectors to work together. There has been much debate about whether a brand should work towards all 17 goals or cherry pick the ones most relevant.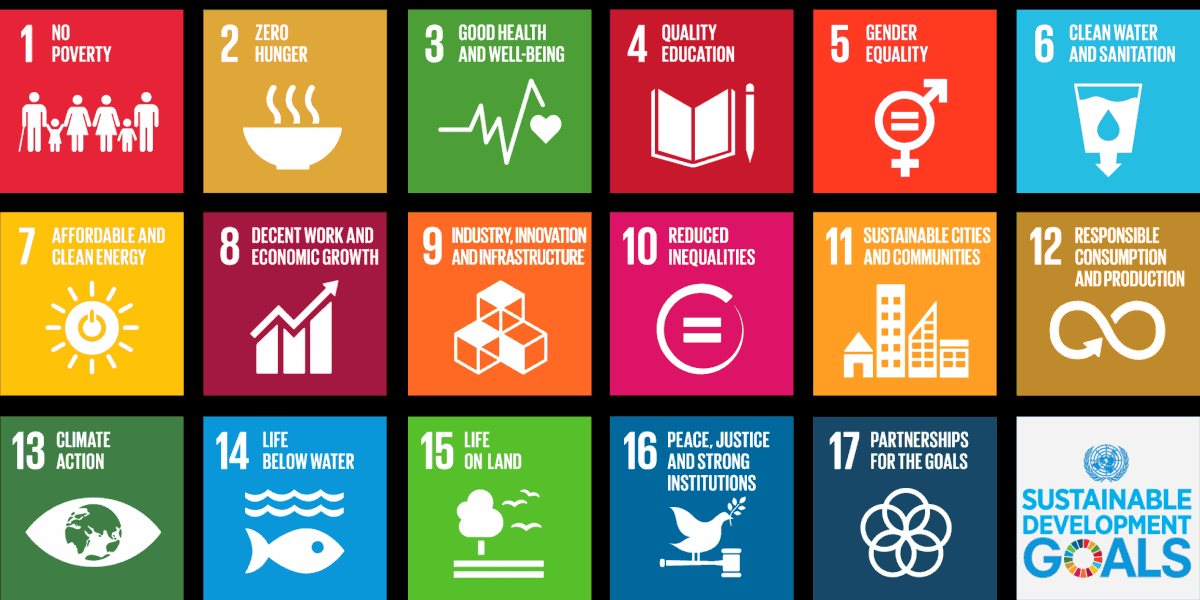 In a similar vein, the UK Plastics Pact (from WRAP and the Ellen MacArthur Foundation) is helping businesses sign up to critical 2025 targets on recycling and single-use plastic.
Demonstrating that sustainability is good for business as well as the planet, B-Corps are growing 28% faster than GDP. They are a new type of business that balances people and profit with purpose and the planet. In order to become a certified B-Corps you must commit to their measures, which are rightly tough, but it provides structure as well as kudos.
If you want to go all out, why not consider entering the Global Good Awards?
Like to know more about what we do?
Our ambition has always been to build ethical brands that create value for society: brands with commercial and social impact.
We give brands purpose and bring them to life, inside and outside your organisation. From brand strategy, to content audits, and the application of behavioural science, we can get your brand into the hands, heads and hearts of your audiences, to change beliefs, behaviours – and the bottom line. If you'd like to know more, we'd love to hear from you!