What is brand positioning?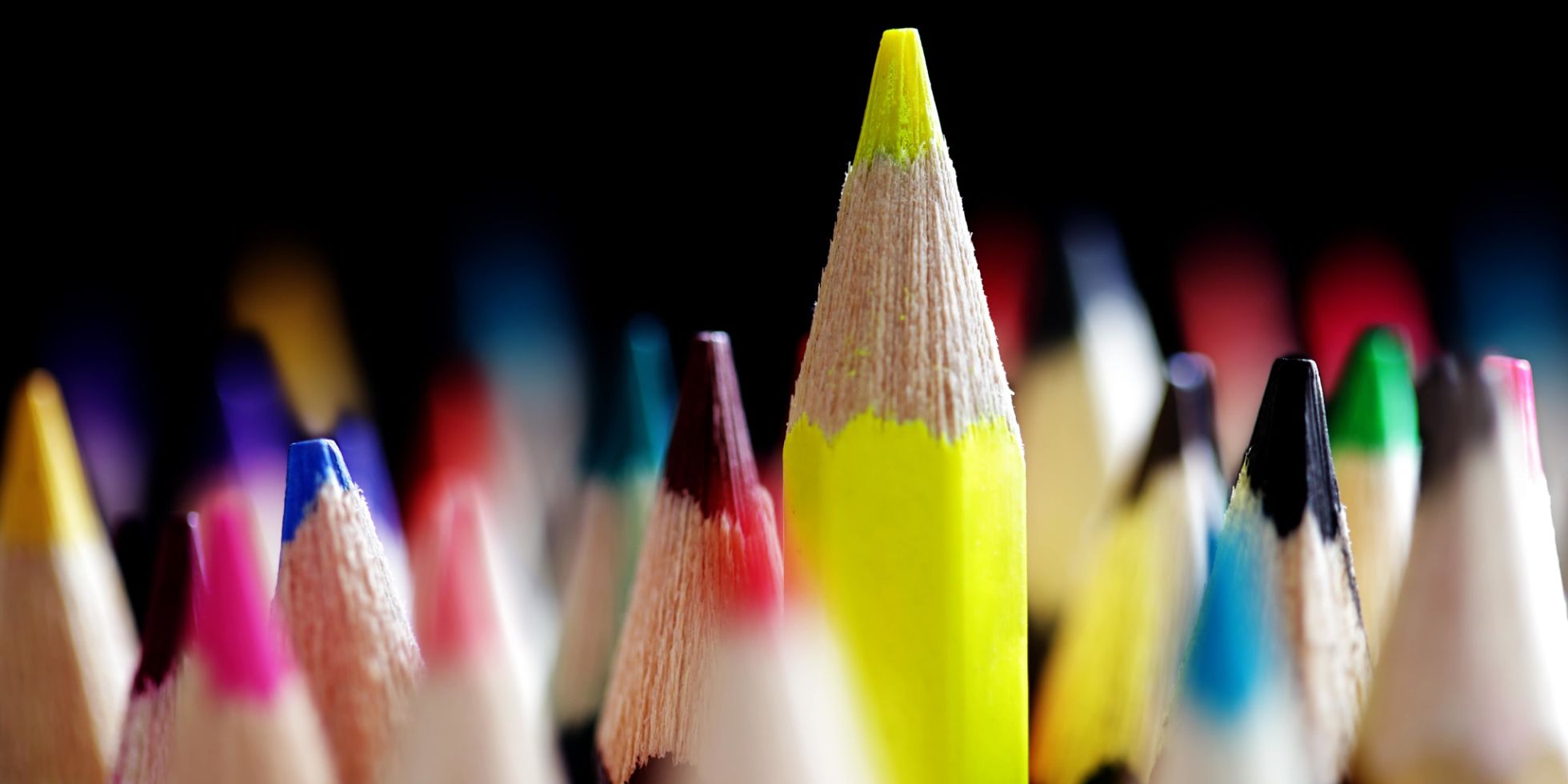 Brands often compete in crowded market places. This blog looks at 'what is brand positioning' and how to establish your brand position in the hearts and minds of your customers to stand-out from the crowd.
One of my favourite quotes about branding has always been from Anita Roddick, founder of the Body Shop, who said: "brand is the space we occupy in someone's mind". For me, this perfectly sums up 'brand positioning', which is commonly defined as positioning your brand in the hearts and minds of your customers. What you want them to think – and feel – when they think of your brand.
Brands often compete in crowded market places, and so the Brand Bible teaches us that you can gain competitive advantage by standing-out from the crowd. By finding a point of difference. Or 'differentiation' in marketing speak.
What is a brand positioning strategy?
A brand positioning strategy defines what a brand stands for by using other 'Ps'. Most commonly Purpose (why you exist and the value you create for society), Proposition (what you promise to deliver) and Personality (how you behave and communicate). But brand strategy models come in all shapes and sizes (onions, worlds, keys, pyramids) and might also include a Vision and Mission, and Values and Principles. It may also include a Promise, a Unique Selling Proposition (USP), Customer Value Proposition or Employee Value Proposition. It's a brand minefield!
For me, what is important is that you have a clear definition of What, How and Why, regardless of which model or jargon you use. They are the foundations of any strong and stable brand.
You can position a brand based on 'what' you do or offer. I commonly use the difference between Cancer Research UK and Macmillan Cancer Support in the charity sector. They say what they do 'on the tin' so audiences can easily understand the difference between them. Although, Cancer Research UK has been flexing its brand-muscles recently by moving into prevention and healthcare information.
Equally, in the travel sector, Tui's package holiday offer is very different to Kuoni's luxury travel experience. It is easy to find contrasting examples for most sectors.
If products and services are similar you can also position your brand via 'how' you do what you do, your style and personality. I could choose to fly to New York with British Airways (To fly, to serve) or Virgin Atlantic (Flying in the face of ordinary). They offer the same service but have a different personality and customer experience.
Or once again Cancer Research UK and Macmillan have different personalities. Cancer Research UK is brave, sharp and united. Macmillan is empathetic, inspiring and empowering. Both are different, although one could argue their brand personalities are now getting closer together.
Finally, you can position your brand based on why you exist – your Purpose, the bullseyes of the infamous Simon Sinek Golden Circle. As more and more brands are defining their Purpose, or Social Purpose, and placing it as the heart of their brand – and corporate – strategy, this is more important than ever. If your Purpose has an evocative quality even better. Airbnb is one of my favourites: "To make people around the world feel like they can belong anywhere."
What is a brand positioning axis?
In crafting a brand positioning strategy, I often conduct market analysis of the main brands in a market, across sectors. Then map them on an axis. This helps to identify gaps in the market, where we can find differentiation and 'position' the brand.
For example, with Scope The Team mapped the main disability brands according to what they did from advice and support to research and campaigning, as well as how they did it via their personality or brand archetype.
This helped us identify a gap in the market for a brand focussed on achieving social change, with a more contemporary, courageous and pioneering personality. Comparing the vision statements of disability charities also identified an opportunity to rebrand the cause around "disability equality" as well as just the charity.
What is a brand positioning mind map?
The other useful thing you could consider is creating mind maps of how you perceive the brands in your market, alongside how you would like people to perceive your brand, to see how they compare.
Once a brand positioning strategy is agreed, a company seeks to make sure that through consistent brand communications, inside and out, it reinforces the kind of image it wants people to have. So, it can build the right position in people's minds.
If you'd like help positioning your brand, get in touch. We've got our brand axis at the ready.