What is branded content and why is it important?

Brilliant brand activation starts with brilliant content – branded content, to be specific.
Branded content embraces the stories, ideas, help or insight a brand takes to its audiences, adding value, depth and dimension to the relationship.
And right now, in 2023, it could not be more important. We're living in a world where brands are often ignorable, skippable or blockable.
Increasingly, marketing happens on consumer terms which means brands must work harder than ever to earn the right to someone's hard earned cash and in-demand time and attention.
Cue: branded content.
The harder-working cousin of content, branded content aims to engage audiences at a deeper, more memorable level, helping a brand stand out, create positive sentiment and cultivate meaningful, value-based relationships.
Put simply, branded content adds value to the brand-audience relationship, either by inspiring, informing or influencing.
It's about storytelling and relatability.
Often, it doesn't even directly sell a product or service, it plays the long game and genuinely puts the customer first. The term "branded content" is nothing new.
It originally emerged in 2001, and a few years later, the "Branded Content Marketing Association" – a group devoted to the evolution and growth of branded content strategies – opened its doors. Today we see it used to varying degrees of success by brands, here are just a few examples …
Birkenstock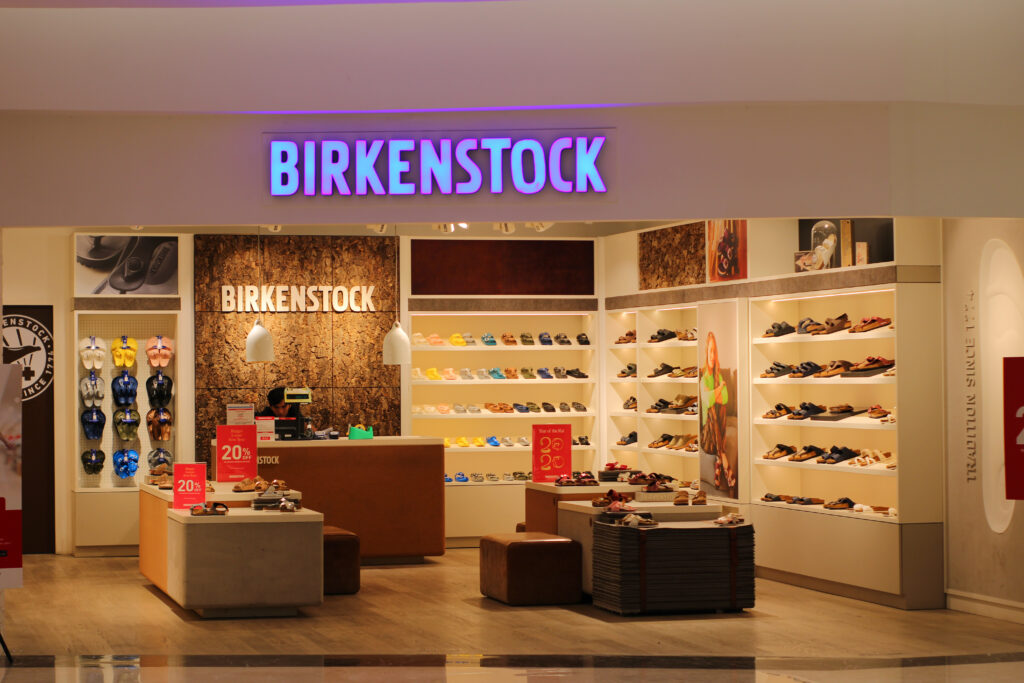 Format: Documentary
Known for its incredibly comfortable – yet not particularly beautiful – sandals, Birkenstock used some brilliant storytelling to reveal the purpose of its 'ugly' footwear.
Ugly for a Reason aired in July 2022 and was a hugely successful campaign.
Drawing on input from renowned scientists as well as real-life stories of people who wear (and love) Birkenstocks, the 3-part documentary looked at the intricacies of the human foot, why Birkenstock sandals look the way they do and why, crucially, it could be beneficial to both the wearers and the planet.
Coca-Cola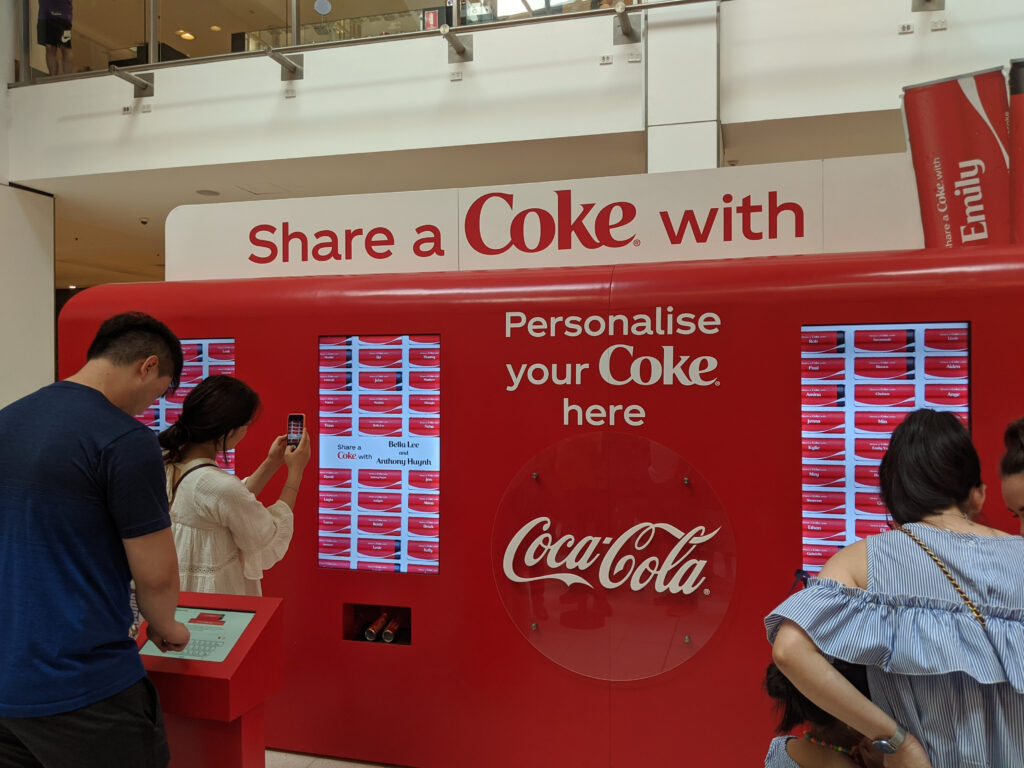 Format: Print / Bottles
First launched in Australia in 2011, the 'Share a Coke' campaign involved swapping out the traditional wrapping around the classic Coca-Cola bottle for one that says, 'Share a Coke with…' and a popular name.
The aim of the campaign was to connect with consumers on a personal level and inspire shared moments of happiness.
The 'Share a Coke' campaign ran in 70 countries, winning 7 awards at the Cannes Lions festival.
Southeastern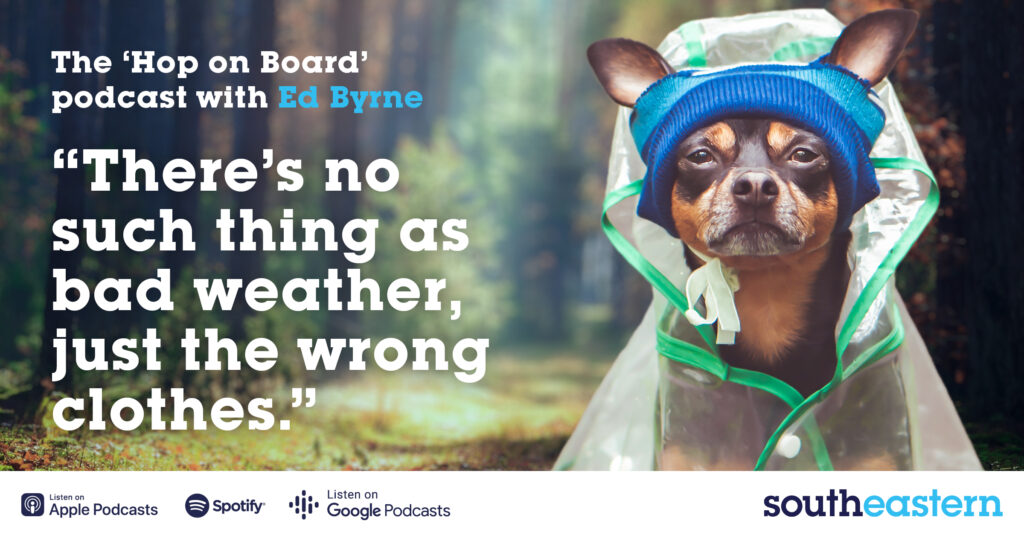 Format: Podcast series
Launched in January 2023, Hop on Board brings you unique insights into the highlights and hidden gems that Kent and East Sussex has to offer, all of which is easily reached on a Southeastern train.
A fantastic example of branded content, each episode sees a celebrity host take listeners on a inspirational journey of discovery – with stories, anecdotes and historical intrigue, the campaign connects the brand and listeners in a fun, memorable and uplifting way.
How we approach branded content at The Team
Everyone is waking up to the value of taking content to a deeper level, but the question we're increasingly being asked at The Team is how.
1. Start with the brand: Branded content is the opportunity for a brand's values and authenticity to shine through. It's vitally important to give the content weight, to avoid seeming tokenistic or tactical.
2. Understand your audiences: Really understand them. What makes them tick? What might be keeping them up at night? What do they care about? If the branded content is designed to add value (which it should be!) to a brand-audience dynamic, understanding what your audience values will give the content wings.
At The Team, we use our behavioural science capability to do this. When crafting branded content, we'll ask lots of questions and seek data to help answer burning questions such as:
• What drives salience? (ie. Your brand being front-of-mind)
• What role can your brand play in the lives of consumers?
• How are opinions formed?
• What captures attention?
• What do consumers' lives look like?
• What influences people's behaviour?
• How do neural networks work?
• What role does emotion play?
There's a lot to think about, isn't there?
That's why behavioural science always underpins our content creation process. We draw from the fields of psychology, sociology, neuroscience and economics to enhance our understanding of the people we hope to reach and move.
But wait. 'You're not a team of psychologists!' we hear you cry. And you're right, we're not. We're much more. It's the combination of skills, strategy, science and creativity we have here at The Team is something really special.
How we deliver the branded content
Getting your branded content into the hands, heads and hearts of your audiences is no mean feat. Its format and channel choice can often be dictated by tried and tested favourites, or those channels and methods that deliver the best cost per response.
It's often more enduring, and it should certainly be differentiated, so how does your format and channel reflect this?
Motion and Podcasts
It's becoming increasingly obvious that motion plays a key role in branded content, especially if when it comes to storytelling. In fact, we often approach our content creation with a 'motion first' approach.
Motion tends to work harder to inspire and engage audiences, more so than many other format options. If you've not used is as part of your branded content campaigns, now's the time to explore its potential.
And finally, podcasts are increasingly on the agenda. Portable, accessible and highly engaging, never underestimate the power of audio for a brand!
If you want to launch or nurture branded content this year, we'd love to help you achieve your goals.