Jerónimo Martins
How an employer brand feeds talent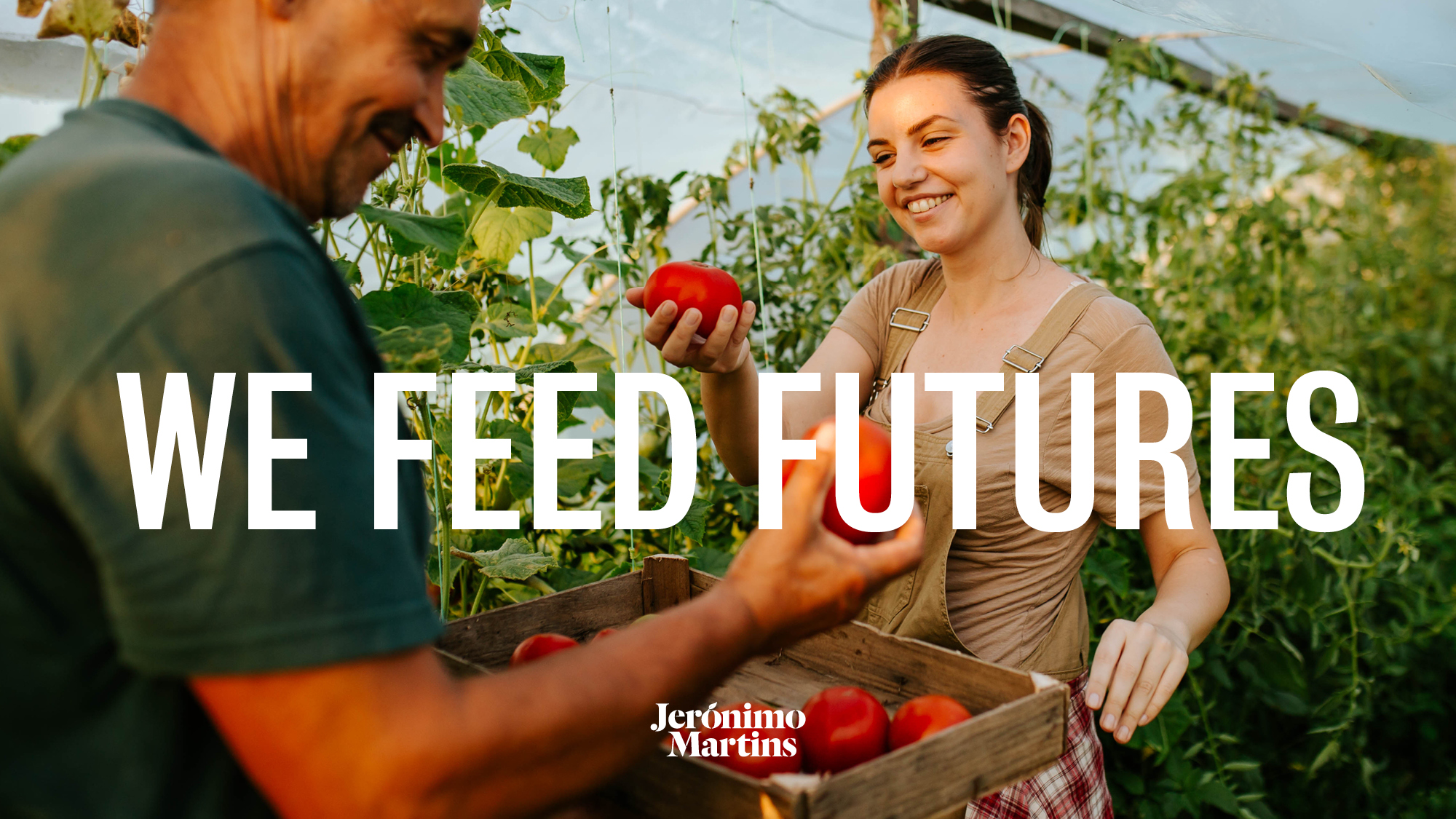 The Brief
In 2021, we were asked to help Jerónimo Martins identify the propositions that would attract and motivate employees.
Jerónimo Martins is an international food group with multiple brands in 3 very different markets; Portugal, Colombia and Poland.
So the question for us here at The Team was: How do you create an employer brand that works across some very different brands across 3 separate markets?
Retail the world over suffers from high attrition rates driven by a highly competitive market for talent. Just the slightest shift in pay can result in workers seeking new employers, but a powerful employee value proposition can make all the difference.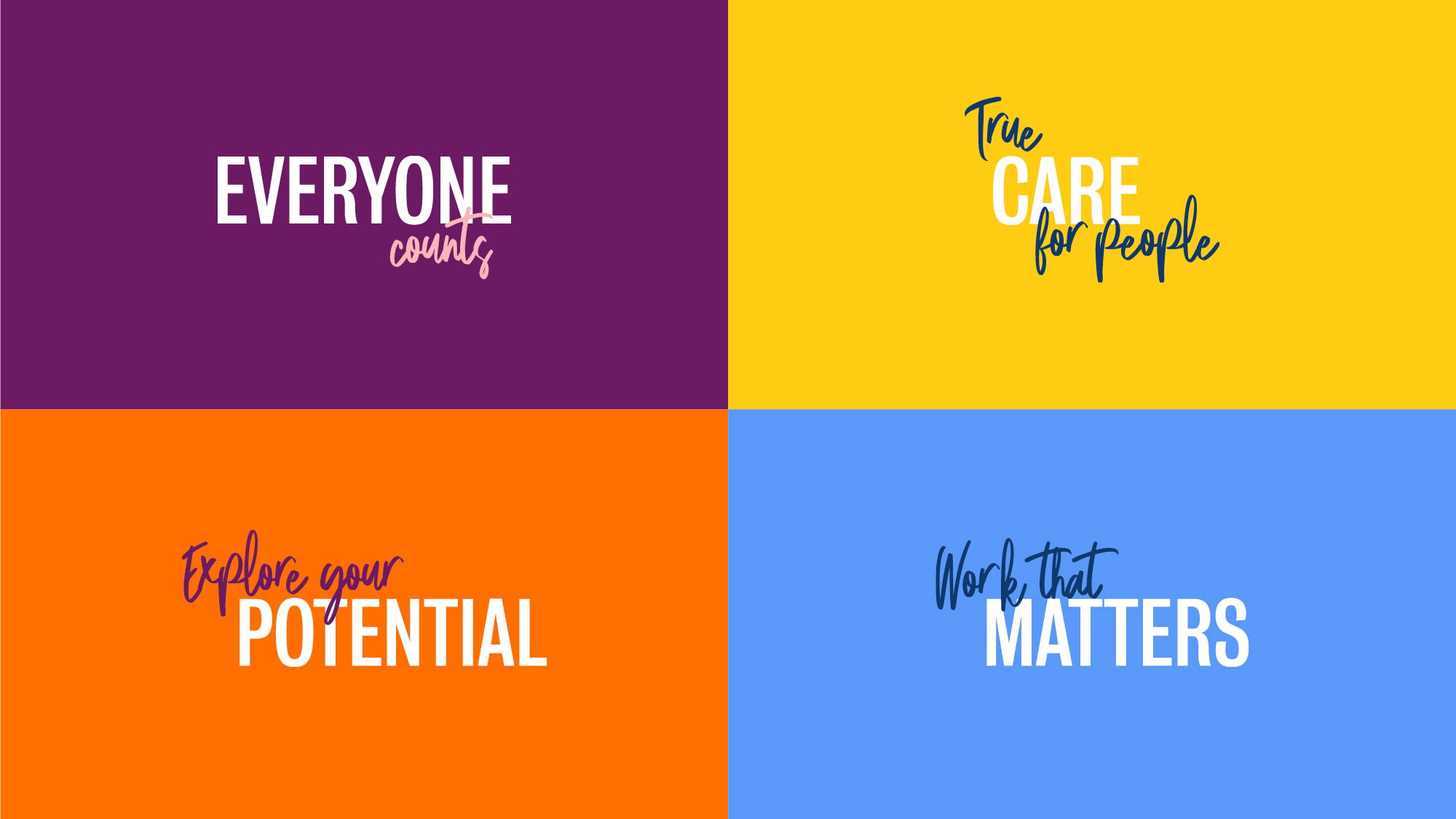 Solution
When you're working with a brand with an illustrious history, one of the first areas of exploration is the past. By looking back, you'll discover what's embedded in the DNA of the business.
For over 200 years, the characteristics of care and commercial excellence have existed within Jerónimo Martinsth and are still evident today.
Through focus groups, interviews, competitor research and previous employee and candidate research, we were able to identify one simple human truth: Jerónimo Martins feeds futures.
Whether it's by getting close to the communities in which it works, encouraging social mobility and career development, or simply showing genuine care for people and being proactive in caring for the health of employees, Jerónimo Martins can say, 'We Feed Futures.'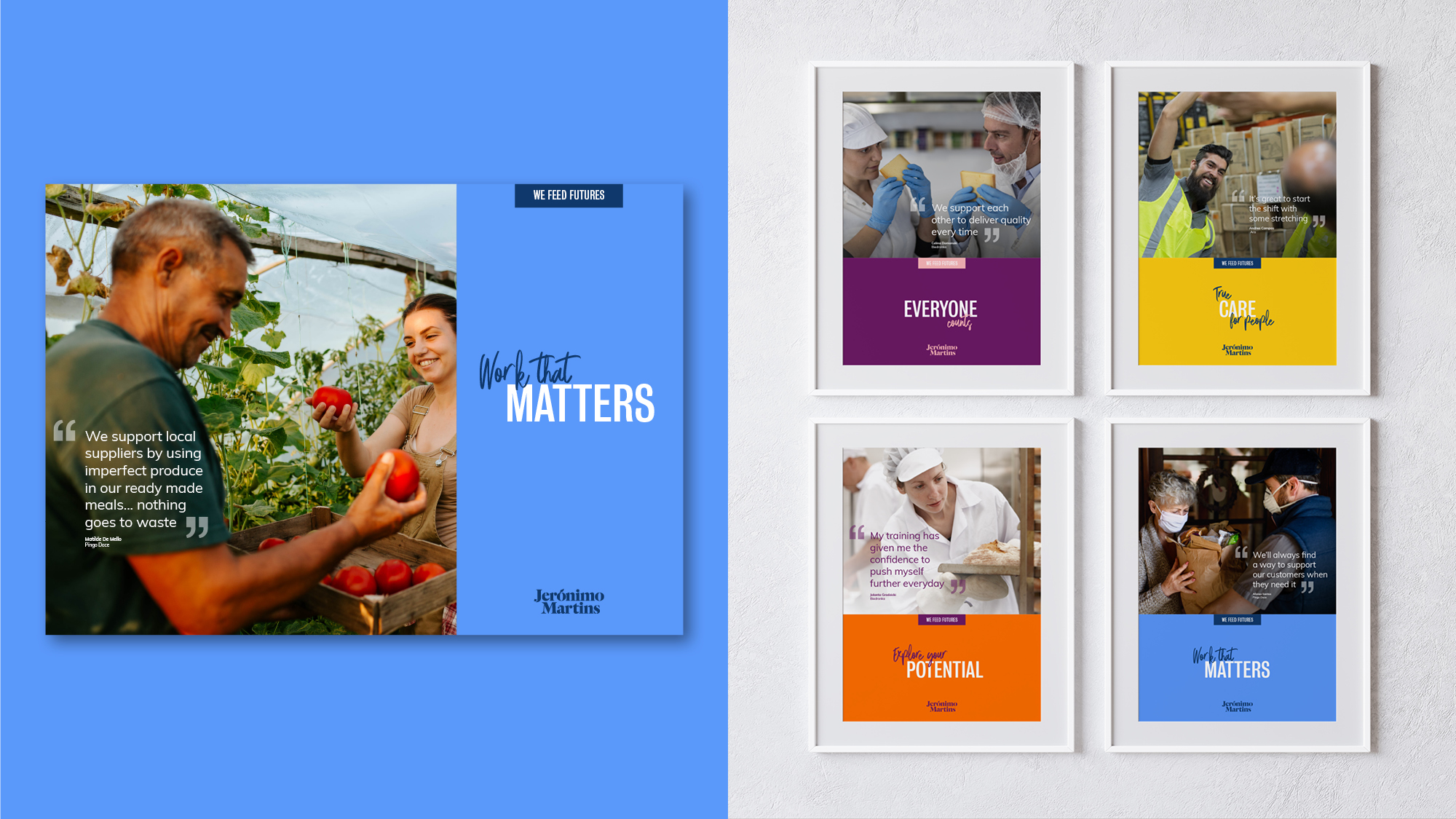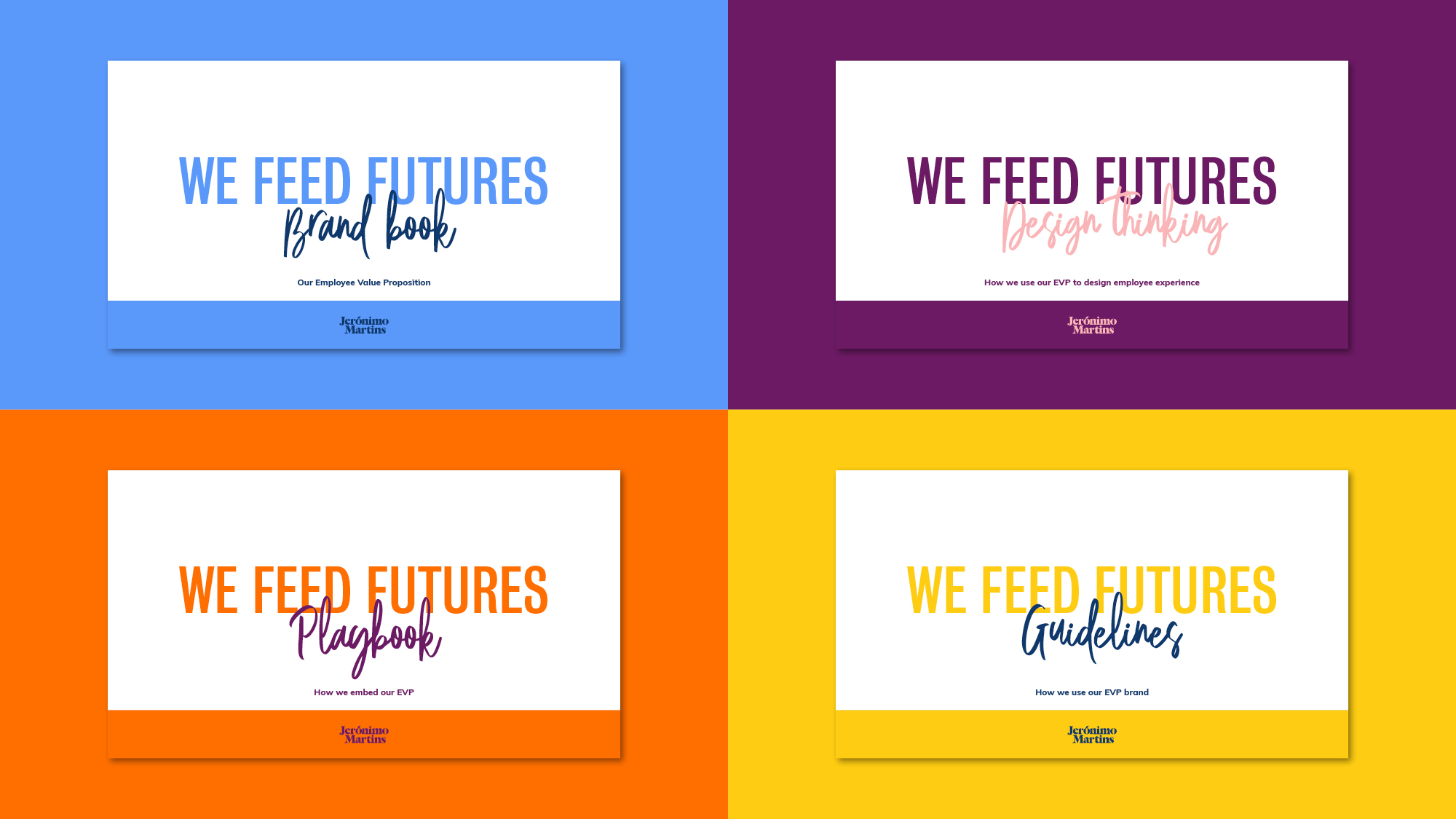 Results
The message of feeding futures and the employee value proposition pillars we identified are being used to prioritise all employee experience planning.
Jerónimo Martins has set up employee wellbeing centres in all its key markets, awarding bursaries to staff and their children to support study for their futures. It continues to drive hiring in disadvantaged communities; everything is driven by the employee value proposition.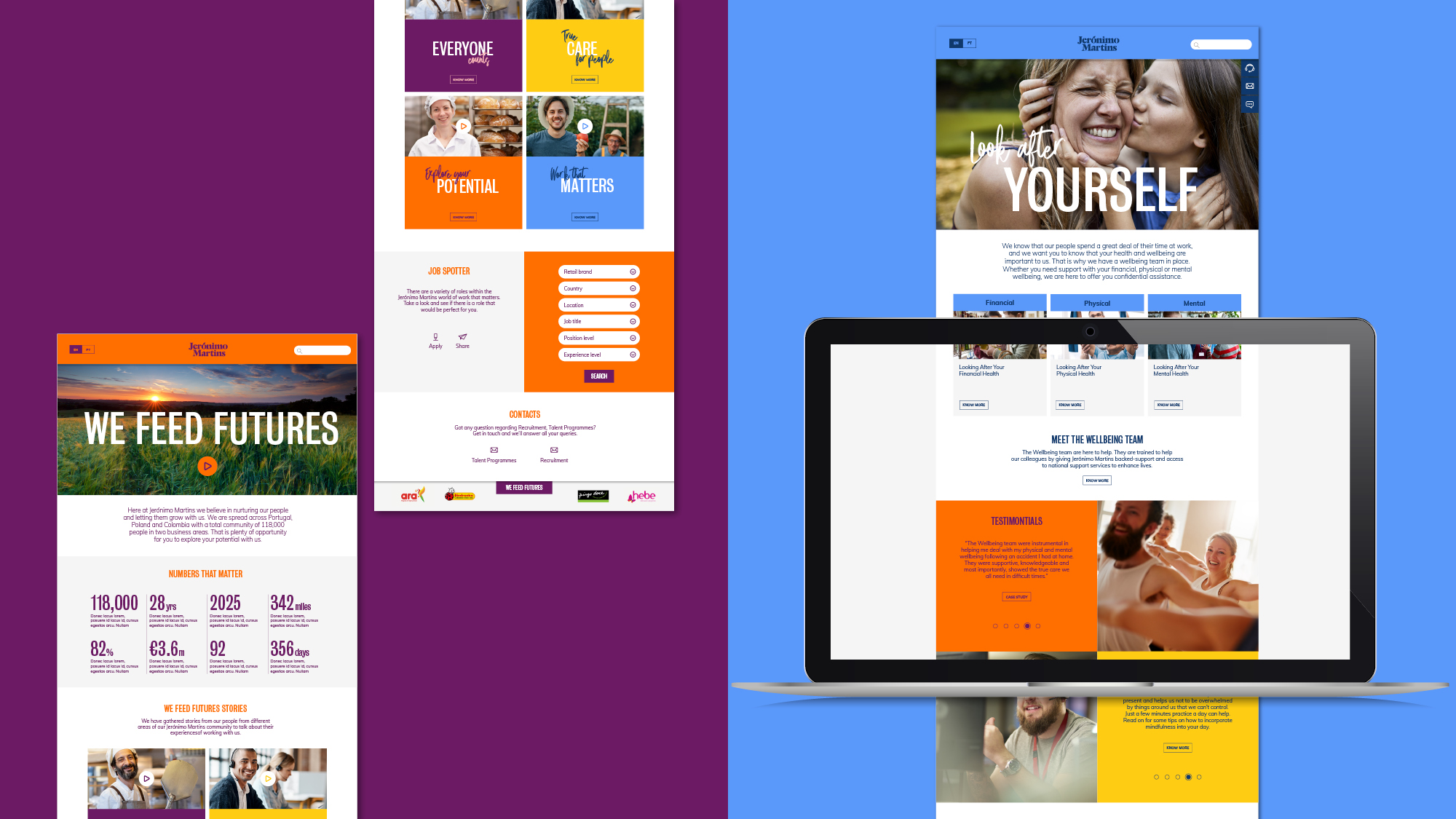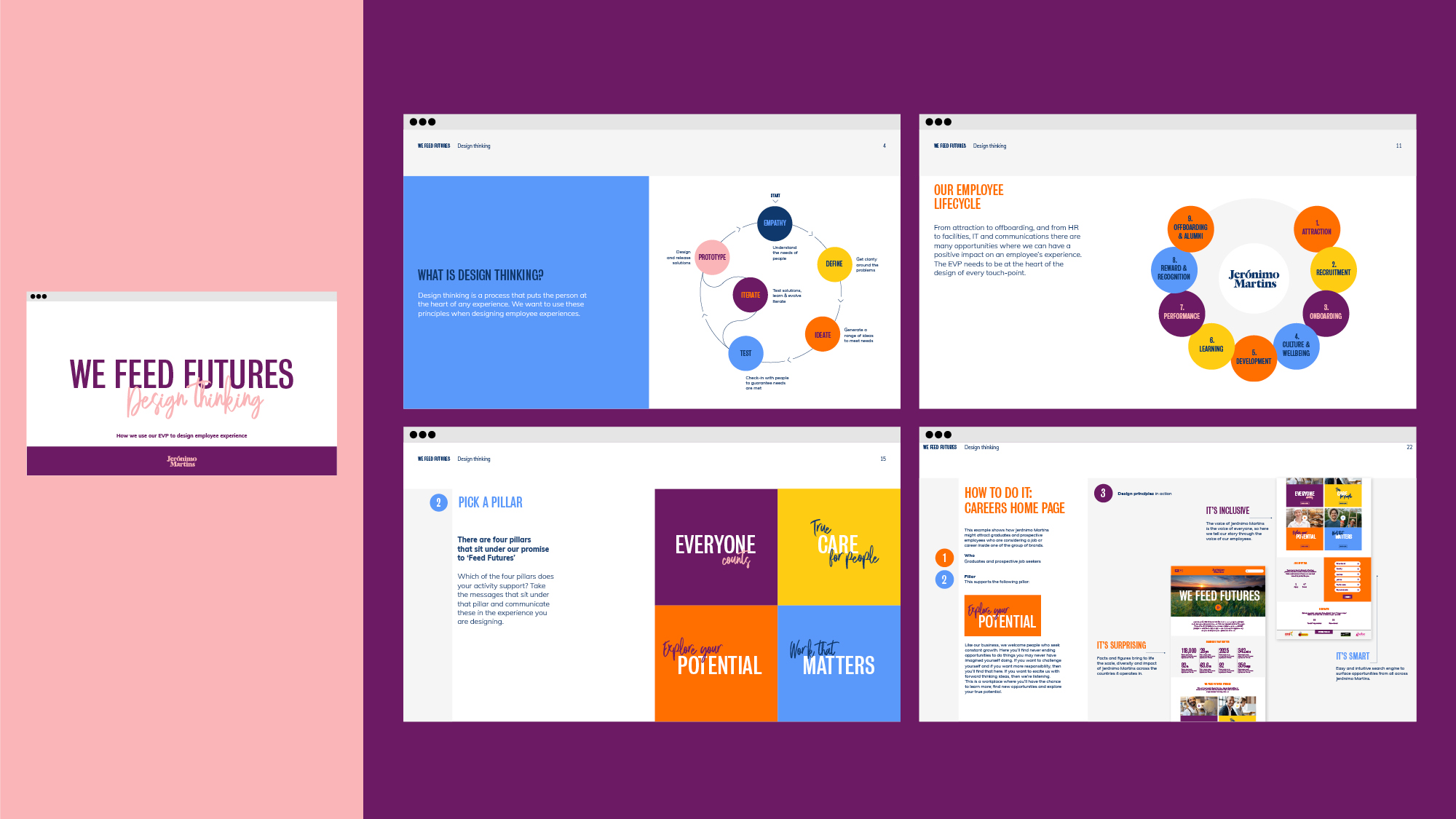 Recognition
Jerónimo Martins has been recognised by the Employer Branding Institute as the 2nd best company to work for in Colombia. In Poland, it has received the Reliable Employer 2022 for the fourth time.
This award recognises the optimal working and social conditions, the building of career paths and the extensive corporate social responsibility activities.
Most importantly, the business is seeing growth through great service and offerings, with profits increasing by 60% in Q1 of 2023.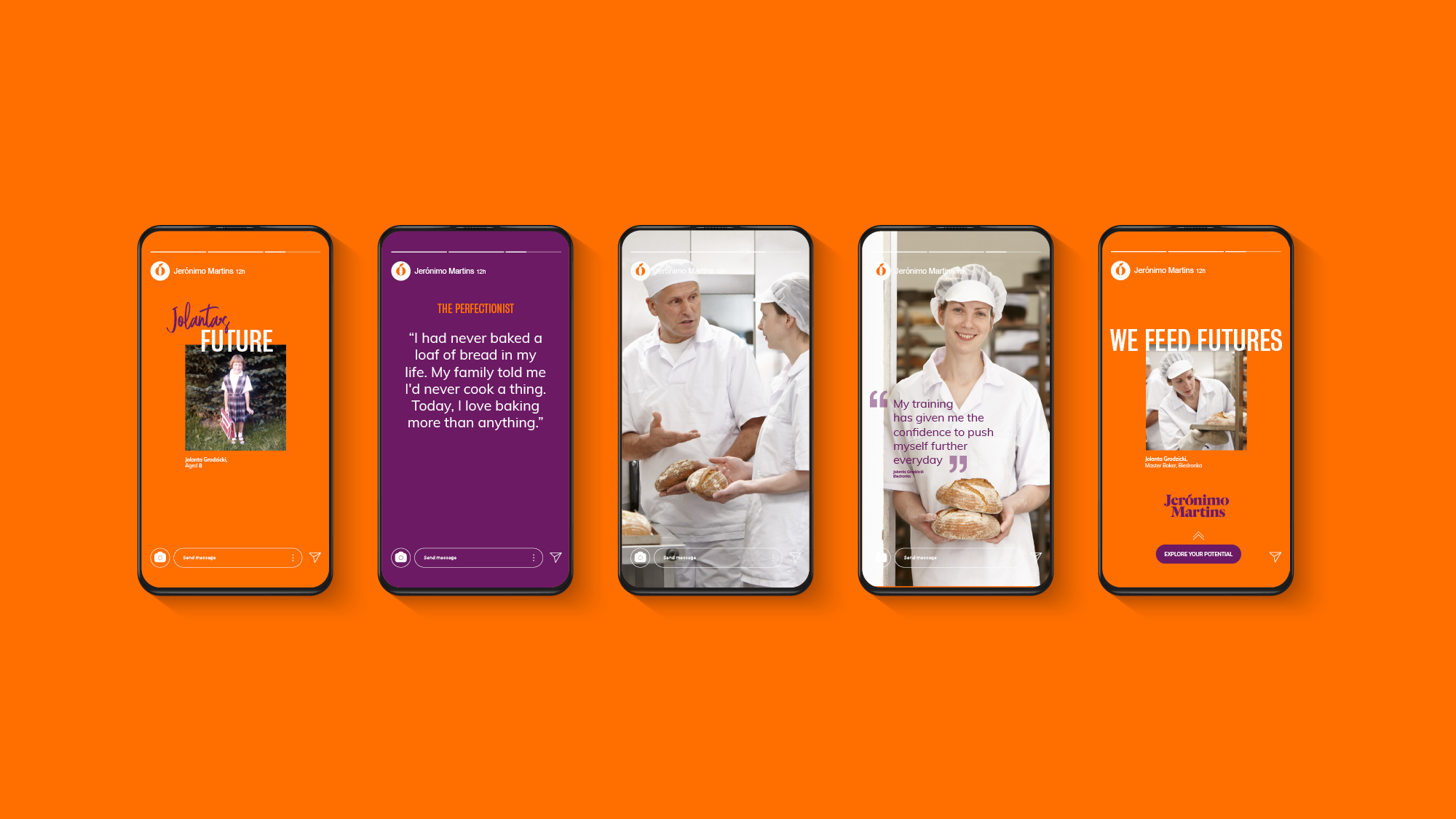 We can make your brand more effective
We are The Team of experts.
During our forty years of doing what we love, we've developed brands for The Beatles and the NHS and looked after employees at BP and Southwest Airlines, to name just a few.
When you work with us, our consultants, strategists, writers, designers and project managers become a part of your team.
We create trust and deliver exceptional results, taking your brand to new levels of success.
We'd love to hear from you!